Sexual Assault on College Campuses: A Culture of Indifference
Printer-friendly version
Many college women say their experiences after being sexually assaulted -- often in date rape situations -- illustrate a culture of indifference and denial that results in one in five young women being assaulted during their college years. Unclear and conflicted internal disciplinary systems can compound their suffering, according to this series by InvestigateWest journalists Carol Smith and Lee van der Voo and edited by Rita Hibbard.
Stephanie S. reported being sexually assaulted in a University of Washington dorm room in 2001.
Credit: Dan DeLong/Special to InvestigateWest
Emily Lorenzen turned to college administrators for help after she was hazed into drinking too much alcohol and woke up naked in bed next to a persistent upperclassman whose advances she had spurned. She found a lack of concern and a desire to protect the university, and says the college investigation and disciplinary process victimized her again. But the experience spurred her father, then head of the board of higher education in the state of Oregon, to begin making changes in that state that could have long-ranging impact for young victims like Emily in the future.
One reason the frequency of sexual assault on campuses continues to be high is that schools are in denial about the scope of the problem, say advocates and victims. In addition, universities have fragmented reporting channels, and women report assaults in various ways – they may call the police, tell a friend or faculty member, go to the hospital or seek counseling at the sexual assault center.
The story of a frustrating search for justice through an unclear and conflicted college disciplinary system is compellingly told through the experiences of two women who reported being raped on campus. Both women say the schools' handling of their cases compounded their trauma, and both point to insensitive handling that ranged from inappropriate questioning to being required to go through mediation sitting near the man they had accused. Discipline for the alleged perpetrators was light or nonexistent, and left both angered that students who suffer sexual assaults by other students are often left to bear the emotional, physical and financial consequences, while those they hold responsible for their anguish walk away.
A majority of sexual assaults involving college students also involve drugs or alcohol. Advocates say this is one reason the prevalence rate of assaults continues to be high, and also partly why so few are ever successfully prosecuted.
Sexual assault crosses all barriers, gender included, and same-gender assaults are not uncommon on college campuses, experts say, but the obstacles to reporting are even greater.
Further Reading
About the project
What happened to one young woman who reported being sexually assaulted on a college athletic club trip and another who reported being raped by a college athlete she casually dated is not unique -- their lives fell apart, and the men they accused suffered little or no consequences, InvestigateWest journalists reveal in this series. We show the high prevalence of drugs and alcohol in sexual assaults, the lack of training provided to students to recognize and deal with date-rape and non-consensual sexual situations, and the murky and sometimes conflicting disciplinary processes in place.
The series is launched in concert with Seattlepi.com, KUOW-FM,the Spokane Spokesman-Review and The Oregonian. This work was done in partnership with the Center for Public Integrity in a project that includes NPR and regional campus assault stories from four other members of the Investigative News Network - the Wisconsin Center for Investigative Journalism, the New England Center for Investigative Reporting, Texas Watchdog, and the Rocky Mountain News Network.
These stories illustrate the power of working together. Many of the young women whose stories are told here initially thought they stood alone; when their voices are joined as they are in a project of this magnitude, the scope of the problem begins to be visible. Read this groundbreaking work here, and remember that without your support for independent investigative reporting, this kind of work cannot be done.
Photo credits:
Christopher Anderson, The Spokesman-Review
Dan DeLong, Red Box Pictures
Erik Hill, Anchorage Daily News
Dan Miller, Combine Photo
Lee van der Voo, special to InvestigateWest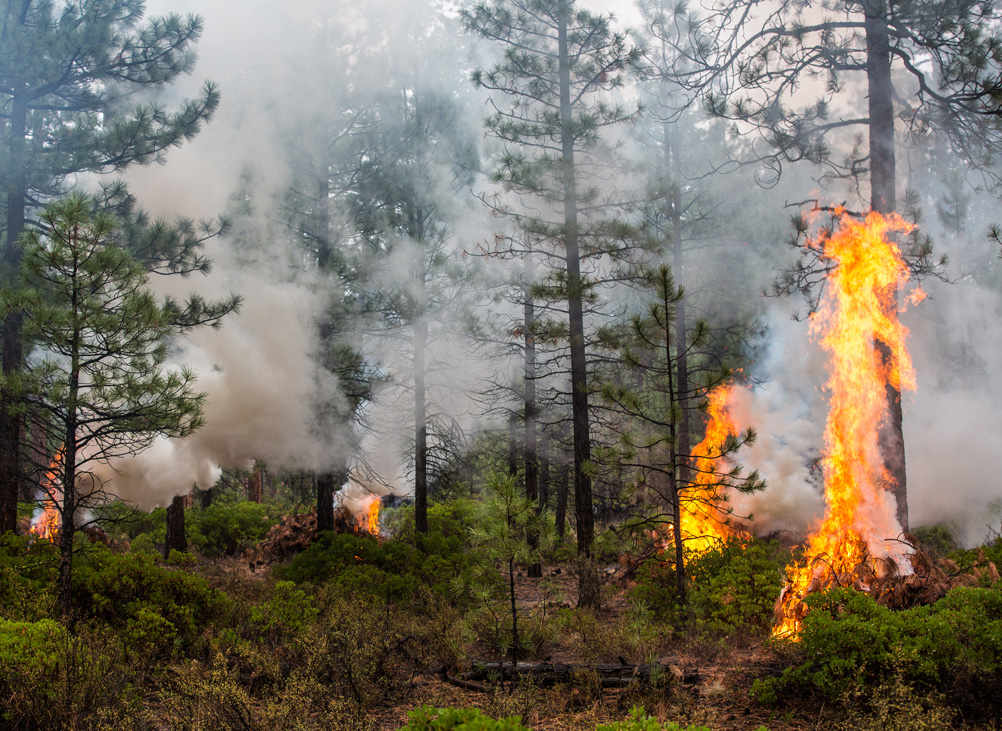 Forests and the Economy | May 2015
Environmentalists and the timber industry — once bitter adversaries — are working as allies on forest restoration. Collaborative forest thinning projects aim to fight megafires before they start — but money is scarce and tens of thousands of acres acres in Oregon now face an elevated risk of catastrophic fire. Ben DeJarnette reports for InvestigateWest.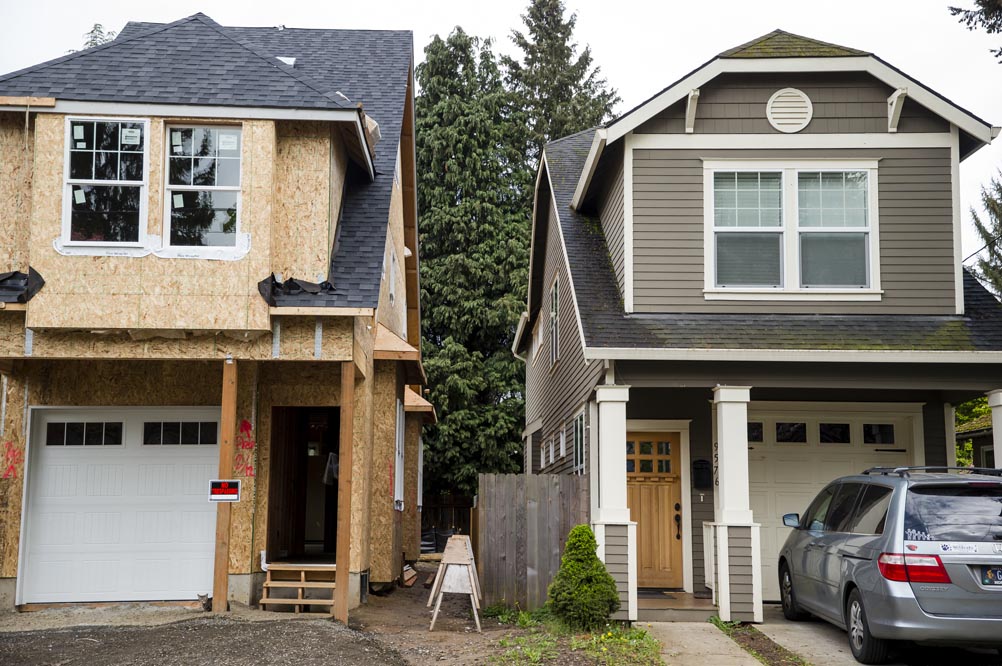 Equity | April 2015
Cash reigns in the Portland housing market. The city faces pressure from a new kind of speculation, as investors buy thousands of homes with cash and long-established protections for bank-financed homebuyers are ignored. Lee van der Voo and James Gordon report for InvestigateWest.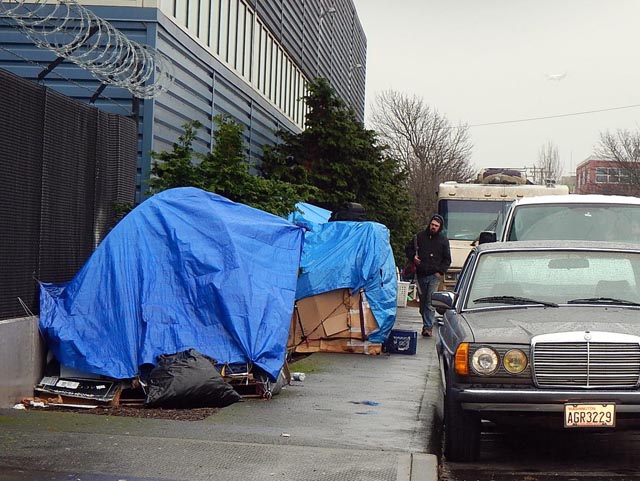 Wealth and Poverty | March 2015
March 2015 marks the anniversary of a bold promise: King County's 10-year plan to end homelessness. Now that the 10-year plan is ending and local homelessness is worse than ever, talk of ending homelessness is being replaced with less-lofty aspirations: making homelessness rare and brief when it does occur.
In collaboration with KUOW this week, we examine the roots of the plan, the challenges it faced, and where community and city leaders think we go from here.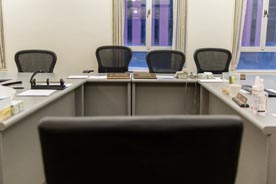 Equal Justice | December 2014
With grand jury reform elsewhere focused on eliminating racial bias and curbing police use of force, Oregon is an outlier: It is one of just 14 states that do not regularly record the citizen grand juries that charge people with felonies.
Almost five years after police killed an unarmed black man in Portland and the Multnomah Co. district attorney petitioned for that grand jury to be recorded, lawmakers in Salem are lining up behind a reform bill to mandate recording statewide, InvestigateWest has learned.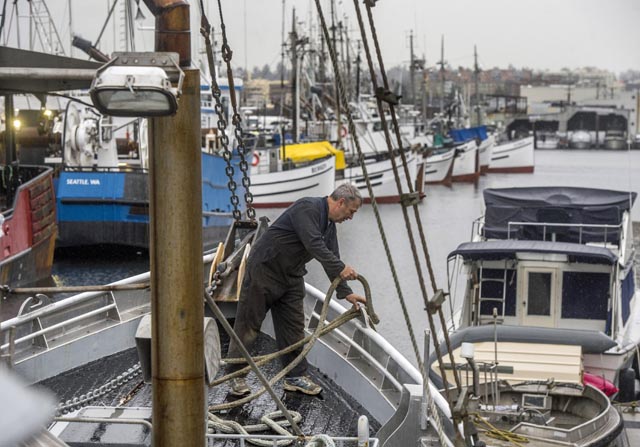 Seafood | December 2014
A struggle in Alaska over shrinking supplies of halibut is threatening the iconic centerpiece fish in favor of cheaper exports, fast-food fillets and fish sticks.
At risk is most of the frozen supply that sustains restaurants, food-service companies and retail stores nationwide, such as Costco and Whole Foods. Lee van der Voo investigates.
Photo: Peter Haley / The News Tribune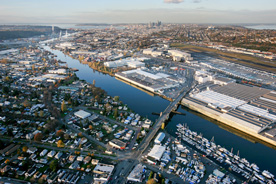 Environment | November 2014
It will take hundreds of millions of dollars to clean up the Duwamish River. But how clean is clean? And who decides?
Robert McClure looks at how lobbyists and community groups have squared off over the health of the waterway and its neighborhoods.
Photo: Paul Joseph Brown/ecosystemphoto.com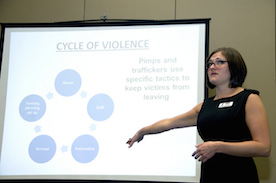 Trafficking | October 2014
Authorities say organized gangs increasingly are trafficking children for sex in the Northwest, and even cooperating with each other to stymie police.
Meanwhile in Portland, the U.S. Attorney's Office has become the third most prolific nationally in securing indictments for trafficking children and adults for sex.
Photo: Oregon DOT/Flickr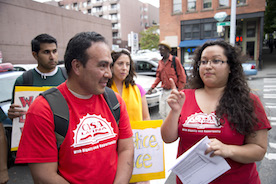 Minimum Wage | August 2014
"Everyone is aware that passing a $15 an hour minimum wage was historic," an advisor to Mayor Ed Murray and the Seattle City Council told InvestigateWest. "But if we cannot enforce that, we haven't accomplished much."
Based on a review of more than 20,000 wage theft complaints, hundreds of pages of reports and more than a dozen interviews, "Stolen Wages" shines a light on the dark world of pay violations in Seattle and across Washington.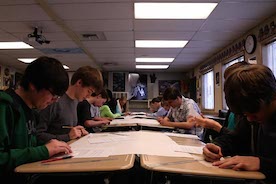 Infrastructure | May 2014
Portable, modular or relocatable classrooms — whatever you call them — are a necessity for cash-strapped schools.
But many portables become permanent fixtures, in place for decades at a time. Costly and insufficient, these aging structures burden the grid, frustrate teachers and administrators and compromise student health.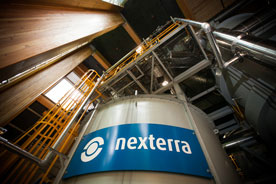 Environment | April 2014
Energizing our world with wood sounds so natural. And it has quickly become a multibillion-dollar industry as governments including British Columbia and the European Union turn to biomass to replace dirty old coal. Yet what we found when we dug into the coal-vs.-wood debate will surprise you.
Acknowledgements
In our work, we rely on the generosity of many others who make their services available for free or at a discount to nonprofits, including Tableau and the Texas A&M GeoServices Team.