A web app that tracks exemptions to Oregon Public Records Law? Yes. We just made that.
Printer-friendly version
If you are on this email list, then by now you know it's been redacted. Not so much inked over as scrubbed from view. Curtained. Exempt, as they say, from disclosure.
Up until January of last year, it was a public record, compiled as part of former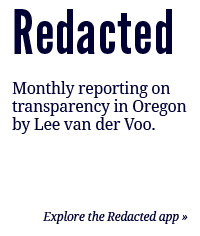 Attorney General John Kroger's perhaps naive effort at transparency reform in Oregon. For a couple of glorious years, this list united like minds in the mission to daylight the beaver state. As we all now know, that undertaking evaporated. Ironically, this email list nearly also disappeared when Rep. Dennis Richardson's run at publicly available emails earned email lists an exemption to Oregon Public Records Law in 2013.[1]
Just another blow to a once-lauded Sunshine Law that is now dying its death of a thousand cuts. We're already nearly halfway there.
At last count there were 478 exemptions to the law. That is not the news. What is the news is that, in the spirit of the transparency reform that brought us all to this list in the first place, InvestigateWest has put those exemptions in one place: Redacted, a searchable web app of OPRL exemptions.
If you use this law, then you know that the buckshot of exemptions has scattered wide over the Oregon Revised Statutes. It's pretty hard to find your way around these things. This is our attempt to make it easier.
We hope you will find it useful, as I have, in structuring requests for information. Search by word, by ORS chapter, or by topic or agency, and Redacted spits back matching exemptions. Having them in hand while writing requests has been immensely useful to me in understanding the limits of the law. It also saves me valuable time and energy otherwise spent running into dark legal corners.
For the government employees whose job it is to respond to such requests, we have included the penalties for violating the law in cases where penalties apply. We know that you struggle, as we do, with the disorganization of these rules. It's no joke to face a felony for releasing something by mistake. So we noted penalties where they exist, and hope doing so can release at least some of the paralysis otherwise inflicted by the law's untidiness.
One caveat: the app does not yet include the exemption that almost cloaked this email list, and a handful of other recently enacted rules. It's a work in progress. Please do keep us on our toes as we update it.
We are grateful to have gotten this far, and owe a thanks to the folks at the Oregon Department of Justice, who recognized quickly that redacting an email list dedicated to state transparency was a move packed with irony. To those of you who opted into communications from InvestigateWest through DOJ's email to you, thanks for your vote of confidence. I was glad to hear from people about their own transparency challenges since the list was last active. Do keep those stories coming.
Meanwhile, through Redacted, I'll continue to bring you monthly missives on our state's state of transparency: loopholes, the stories behind the exemptions, the inevitably proposed new ones. I'm also happy to tackle the issues you bring me as well, and to use this newsletter as a landing pad for the transparency mission that united us in the first place.
Who am I? I'm a 10-year veteran of Oregon newsrooms turned national freelancer and correspondent. I recently joined the staff at InvestigateWest, the first 501(c)3, nonprofit journalism studio in the Pacific Northwest, in their effort to build an Oregon program.
We are not your cookie-cutter journalists. InvestigateWest was founded by ex-pats from the Seattle Post-Intelligencer following the closure of that paper. That is shorthand for saying the people that birthed this organization were so committed to investigative journalism and transparency that they built a nimble new media model on a foundation of pink slips.
In five years they have successfully established a nonprofit model for public-service journalism where none existed.
Here's how it works: we invest in original reporting — on public health, the environment, and government accountability — to produce powerful stories with a clear public service mission. We partner with commercial media and public broadcasters in that effort, increasing the capacity for fact-based reporting across the region. Last year we worked with more than a dozen newsrooms to produce three dozen stories that were read, watched, or listened to nearly 3.8 million times.
Though InvestigateWest has reported in Oregon since launching in 2009, and I have been involved with the organization as a contractor, we just formally embarked on a dedicated Oregon expansion with support from Meyer Memorial Trust. Our mission is to strengthen communities, engage citizens in civic life, and help set the policy agenda in the Northwest through independent investigative and explanatory journalism. It's also to bring tools like Redacted into wider use by the public and by journalists.
Enjoy. Feel free to share. And please stay tuned.
Lee van der Voo can be reached at lee@invw.org.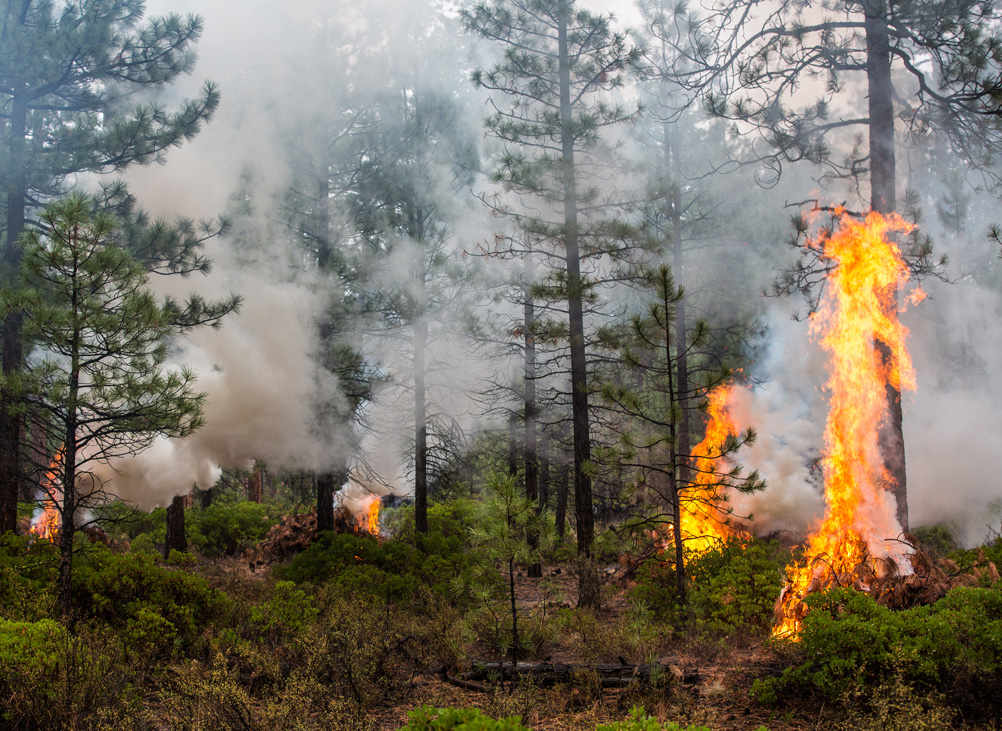 Forests and the Economy | May 2015
Environmentalists and the timber industry — once bitter adversaries — are working as allies on forest restoration. Collaborative forest thinning projects aim to fight megafires before they start — but money is scarce and tens of thousands of acres acres in Oregon now face an elevated risk of catastrophic fire. Ben DeJarnette reports for InvestigateWest.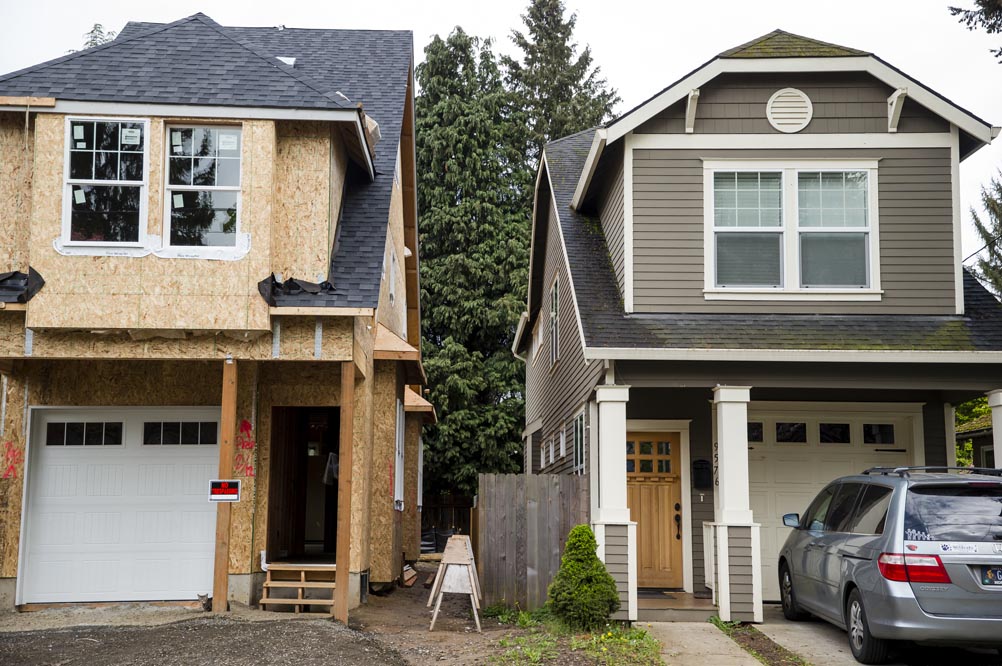 Equity | April 2015
Cash reigns in the Portland housing market. The city faces pressure from a new kind of speculation, as investors buy thousands of homes with cash and long-established protections for bank-financed homebuyers are ignored. Lee van der Voo and James Gordon report for InvestigateWest.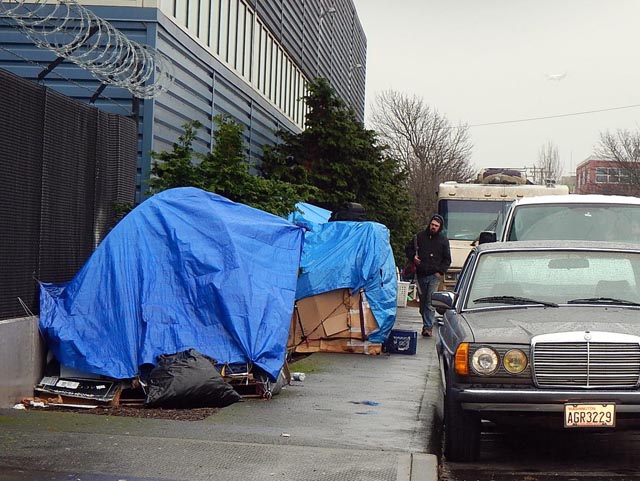 Wealth and Poverty | March 2015
March 2015 marks the anniversary of a bold promise: King County's 10-year plan to end homelessness. Now that the 10-year plan is ending and local homelessness is worse than ever, talk of ending homelessness is being replaced with less-lofty aspirations: making homelessness rare and brief when it does occur.
In collaboration with KUOW this week, we examine the roots of the plan, the challenges it faced, and where community and city leaders think we go from here.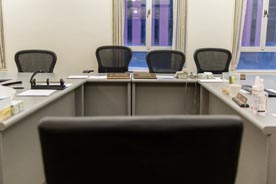 Equal Justice | December 2014
With grand jury reform elsewhere focused on eliminating racial bias and curbing police use of force, Oregon is an outlier: It is one of just 14 states that do not regularly record the citizen grand juries that charge people with felonies.
Almost five years after police killed an unarmed black man in Portland and the Multnomah Co. district attorney petitioned for that grand jury to be recorded, lawmakers in Salem are lining up behind a reform bill to mandate recording statewide, InvestigateWest has learned.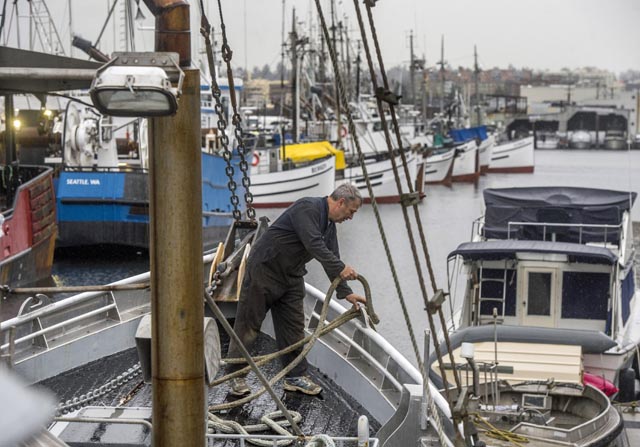 Seafood | December 2014
A struggle in Alaska over shrinking supplies of halibut is threatening the iconic centerpiece fish in favor of cheaper exports, fast-food fillets and fish sticks.
At risk is most of the frozen supply that sustains restaurants, food-service companies and retail stores nationwide, such as Costco and Whole Foods. Lee van der Voo investigates.
Photo: Peter Haley / The News Tribune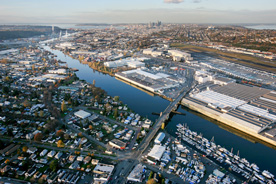 Environment | November 2014
It will take hundreds of millions of dollars to clean up the Duwamish River. But how clean is clean? And who decides?
Robert McClure looks at how lobbyists and community groups have squared off over the health of the waterway and its neighborhoods.
Photo: Paul Joseph Brown/ecosystemphoto.com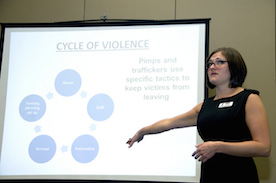 Trafficking | October 2014
Authorities say organized gangs increasingly are trafficking children for sex in the Northwest, and even cooperating with each other to stymie police.
Meanwhile in Portland, the U.S. Attorney's Office has become the third most prolific nationally in securing indictments for trafficking children and adults for sex.
Photo: Oregon DOT/Flickr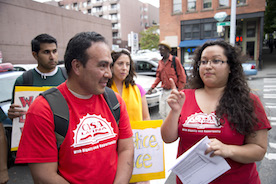 Minimum Wage | August 2014
"Everyone is aware that passing a $15 an hour minimum wage was historic," an advisor to Mayor Ed Murray and the Seattle City Council told InvestigateWest. "But if we cannot enforce that, we haven't accomplished much."
Based on a review of more than 20,000 wage theft complaints, hundreds of pages of reports and more than a dozen interviews, "Stolen Wages" shines a light on the dark world of pay violations in Seattle and across Washington.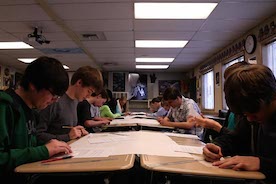 Infrastructure | May 2014
Portable, modular or relocatable classrooms — whatever you call them — are a necessity for cash-strapped schools.
But many portables become permanent fixtures, in place for decades at a time. Costly and insufficient, these aging structures burden the grid, frustrate teachers and administrators and compromise student health.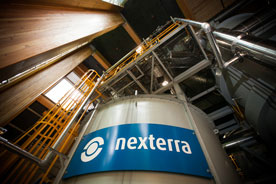 Environment | April 2014
Energizing our world with wood sounds so natural. And it has quickly become a multibillion-dollar industry as governments including British Columbia and the European Union turn to biomass to replace dirty old coal. Yet what we found when we dug into the coal-vs.-wood debate will surprise you.
Acknowledgements
In our work, we rely on the generosity of many others who make their services available for free or at a discount to nonprofits, including Tableau and the Texas A&M GeoServices Team.