A Vision for Transparency Reform in Oregon
Printer-friendly version
In my household there is a running gag. It's that my future biography — to be written by my husband, who I have been talking at for a minimum of two hours a day for many years — will be called Visions.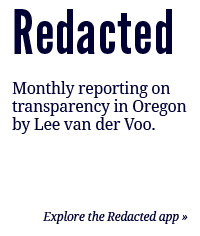 It will not be about all of the things I have accomplished. It will be a list, likely numbering in the hundreds of pages, of all the great ideas I've had but for a variety of reasons did not see through.
There will be the numerous companies I have started (in my mind, anyway). The ever-evolving landscaping plan always in progress in my yard (and, again, in my mind). There will be the dozens of art projects floating around in closets and our basement. Thousands of unwritten articles — a few with asterisks denoting the unavoidable legal causes of their demise. A book or five. Nonprofits, animal rescues, orchid arrangements, volunteer projects.
I am not a procrastinator. I simply like to start things. Like this column. Like the Redacted app. Like a TED Talk-style story rollout at InvestigateWest's Oregon launch party Thursday night (6 p.m. in Portland at Ecotrust).
And now I'm going to start something with you people: We are going to try to get this darn bill passed.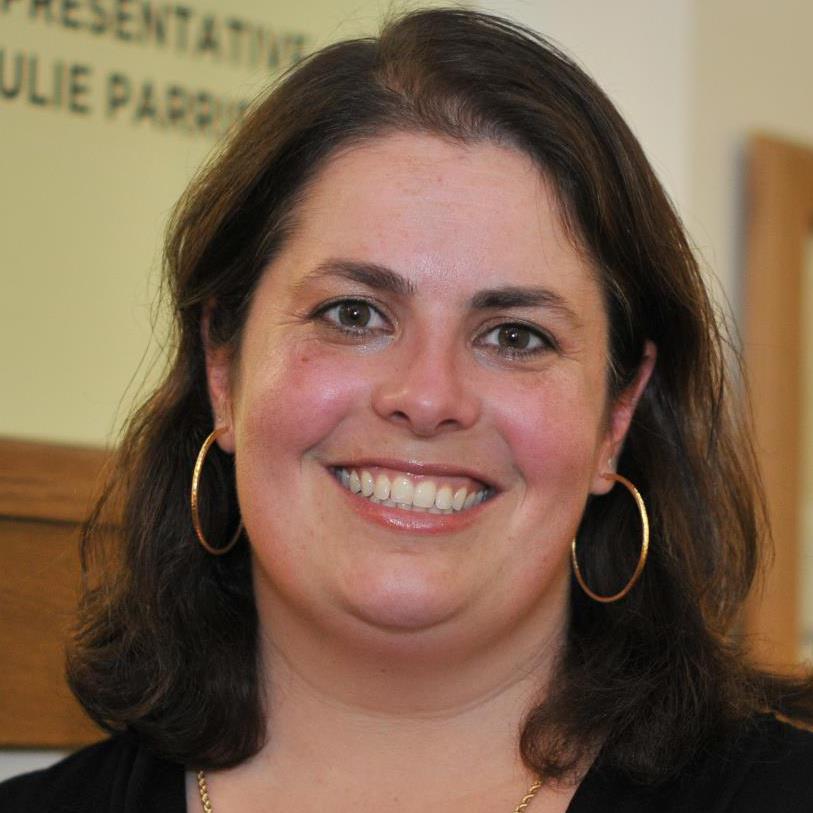 Rep. Julie Parrish, R-West Linn/Tualatin
What bill is that? House Bill 3505, a public records bill floated by Rep. Julie Parrish, R-West Linn/Tualatin, officially birthed at the end of March to what looked like the political equivalent of apathetic yawning in the House Rules Committee, at least initially.
In the last few weeks, however, major newspapers have thrown support behind the bill, pushing for a public hearing that is now scheduled for April 22.
It's a great bill. It is far from perfect. But it attempts to solve real problems with actual action instead of the usual paralyzing studies that pass for public process in this state.
The basics of the bill are these:
HB 3505 puts a deadline for response to public records in law, requiring public officials to respond to your request within seven days with an estimate of when your request will be filled, to be updated weekly. It includes a drop-dead deadline of six weeks.
It also creates a presumption of denial after six weeks, creating an opportunity to appeal.
It forces public agencies that don't provide public records within three weeks to forfeit any fees they might have charged for providing the records.
It requires public records created through private emails, texts and social media accounts like Facebook and Twitter to be stored on a public server within 30 days.
It reduces fees for documents, especially electronic records, to 5 cents per copy and one cent per kilobyte of electronic records.
It requires a retention schedule of all state public records for at least three years.
And, wonderfully, it requires state legislators to respond to public records requests during session, eliminating the absurd obstacle of accessing important information about legislative process in Oregon.
I love it so much I'd like to put the bill number on a T-shirt. (Another great idea! Especially since my FOIA shirt is getting unacceptably frayed.)
When I spoke to Rep. Parrish about the bill, she said she was inspired to drop it based on former Gov. John Kitzhaber's resignation, and the discrepancy between his claims of innocence and what emails eventually revealed.
"For a long time I've been aware that public bodies stonewall public records. Certainly this has been an issue," she said. "But I think it just became really glaring with Gov. Kitzhaber. You've got newspaper outlets that are still waiting on public records requests from last year that have gone unmet. They are still open records requests. That's not OK."
Arbitrary fee structures for public records, and cases in which public bodies have obstructed information with high fees, have also egged on Parrish, who has a journalism education and a sturdy belief in the Fourth Estate."Even your big dog media outlets have to make a business decision about what stories get put forward and which ones don't based on what the public records are going to cost," said Parrish.
While she says her bill isn't intended only for journalists — it's more about giving Oregonians a response to the Kitzhaber transparency failure — the fact that journalists are regular users of the law and know its inner workings calls for their participation. Parrish says the public interest in reform is clear, even if the political will to change transparency law in Salem hasn't yet caught up.
Until the editorial push for a hearing, Parrish's bill had been overlooked. Observers speculated that Gov. Kate Brown's bill to revamp ethics law and to study access issues to public records was likely to dominate the transparency conversation in Salem instead.
The question is: why?
"We can task force and workgroup ourselves to death and still never come up with an answer," Parrish said.
Exactly.
She is no fool. Parrish knows the bill isn't perfect. And that it likely needs tweaks from all sides of interest. I would provide an earlier opportunity to appeal — after two weeks of non-response, for example — so the six-week presumption of denial doesn't become the default foot-dragging tool of every public agency in Oregon.
But Oregonians have been waiting for a new law for decades. And Oregon politicians have been studying it even longer. Every time we have another process, its recommendations are ultimately beat back by the coalition of opposition that has never wanted transparency — chiefly opponents in government and trade groups hot to shelter their own unique little carve-outs.
Tim Gleason, former dean of the School of Journalism and Communication at the University of Oregon and a member of the board of Open Oregon, rightly points out that many of the law's exemptions exist for good reason. And that many of the measures described in Parrish's bill will be tough to implement. How do you ensure compliance with a rule requiring all public emails and social media activity to be logged? How can public officials who respond to mountains of records requests really keep up with those requesters every seven days?
Those are good questions. And having watched this conversation unfold for years, Gleason sees where history is also prologue: "In terms of the momentum of public records bills that are trying to create greater transparency and more efficiency and get records released quickly, what happens is that the minute they're proposed there's a very strong coalition of people on the other side."
For many years that coalition has been strong and loud. And it has been able to unearth traumatic tales of how public access to government records might actually hurt somebody. Domestic violence incidents and crime victims have always been favorites of those pushing back against the publicizing of concealed weapons permits and of 911 calls.
What's different now is that Oregon has a story we all share. We elected a governor who is now the subject of an investigation by the FBI. Whether we decide Cylvia Hayes was really selling access to the Capitol one day, or is just a popular D-student who failed to heed the rules, does not matter. We lost. All of us. And we lost because our law doesn't work. Earlier access to Kitzhaber's and Hayes' email would have provided pre-election access to damaging revelations and discouraged a lot of people from putting him in office again.
This is a darn good starting point for all of us, no matter whether we love this bill as written.
Eliminating fees for data? Personally, I will take it. No question. Standardizing "actual costs" of records to a max of 5 cents for paper copies? Um, yes please. And coming up with some structure for response time to public records? We have to. It as the root of everything that just went wrong for Oregon.
I am busting out the letterhead, and will be penning my testimony on this bill to the House Rules Committee. And I expect to see you there.
Sometimes it's worth it just to start something. This bill is as good a place as any to start fixing Oregon's transparency problem.
Redacted is a monthly column on transparency in Oregon by Lee van der Voo and InvestigateWest.
Correction: Tim Gleason is the former dean of the School of Journalism and Communication, not the current dean.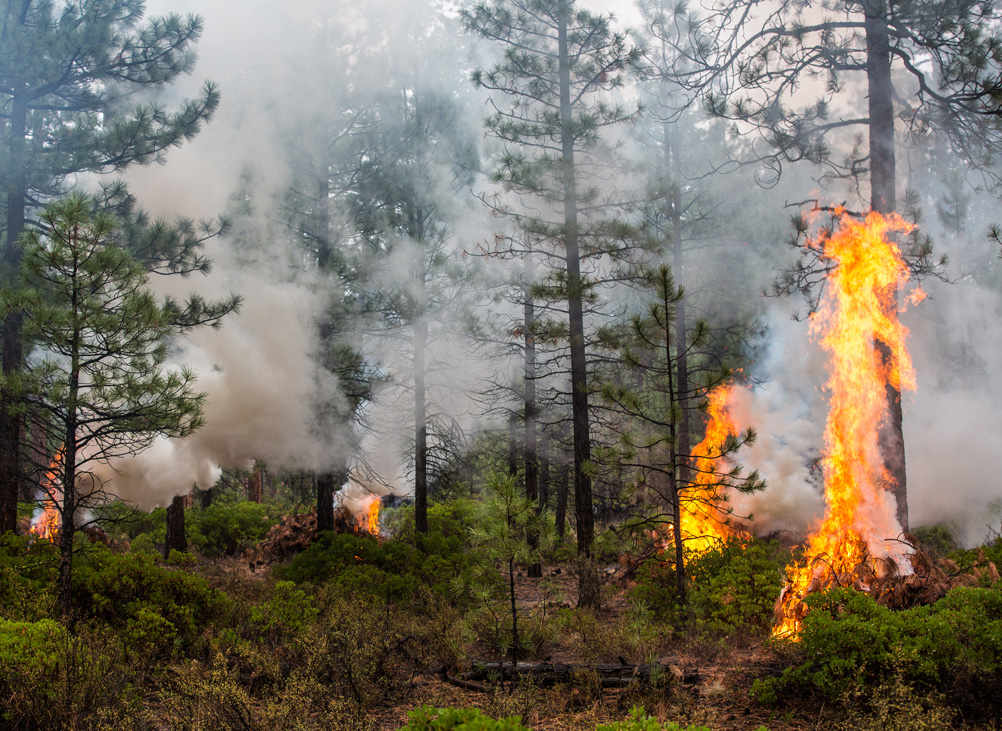 Forests and the Economy | May 2015
Environmentalists and the timber industry — once bitter adversaries — are working as allies on forest restoration. Collaborative forest thinning projects aim to fight megafires before they start — but money is scarce and tens of thousands of acres acres in Oregon now face an elevated risk of catastrophic fire. Ben DeJarnette reports for InvestigateWest.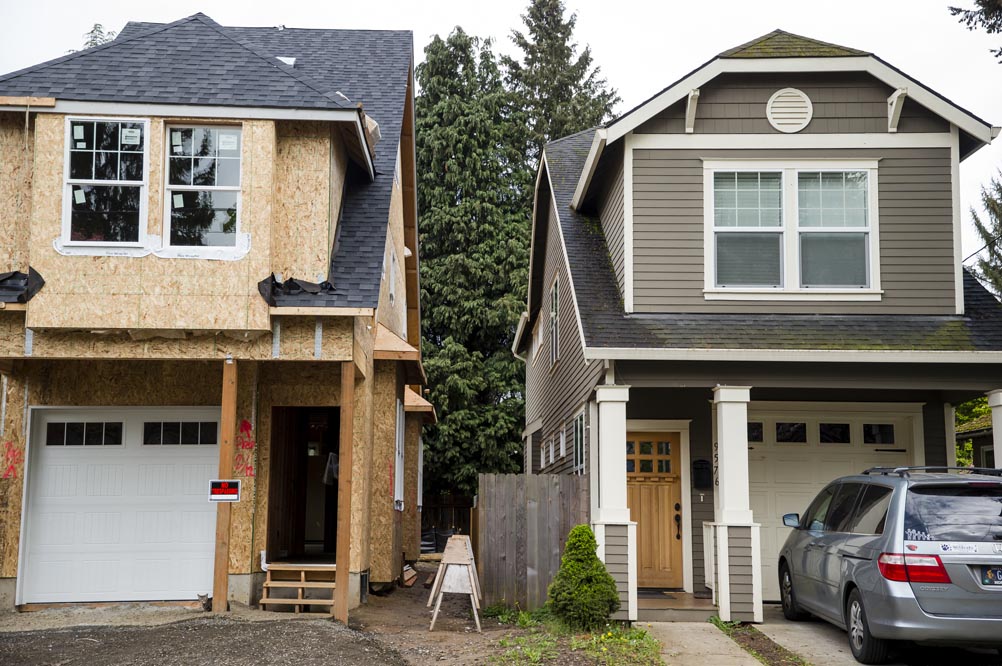 Equity | April 2015
Cash reigns in the Portland housing market. The city faces pressure from a new kind of speculation, as investors buy thousands of homes with cash and long-established protections for bank-financed homebuyers are ignored. Lee van der Voo and James Gordon report for InvestigateWest.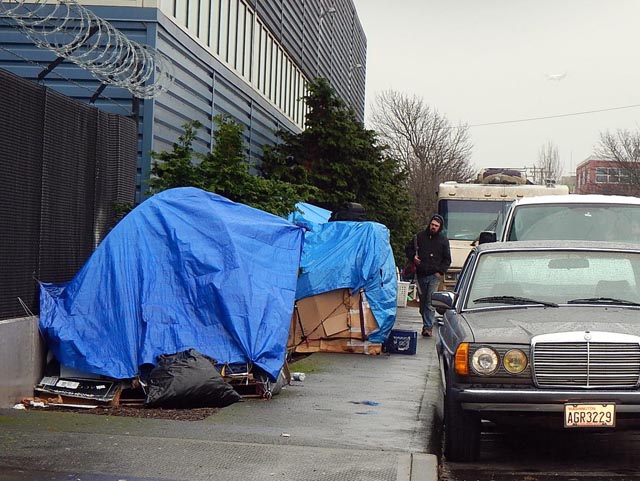 Wealth and Poverty | March 2015
March 2015 marks the anniversary of a bold promise: King County's 10-year plan to end homelessness. Now that the 10-year plan is ending and local homelessness is worse than ever, talk of ending homelessness is being replaced with less-lofty aspirations: making homelessness rare and brief when it does occur.
In collaboration with KUOW this week, we examine the roots of the plan, the challenges it faced, and where community and city leaders think we go from here.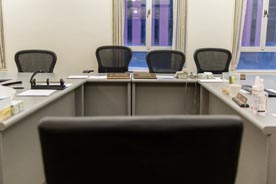 Equal Justice | December 2014
With grand jury reform elsewhere focused on eliminating racial bias and curbing police use of force, Oregon is an outlier: It is one of just 14 states that do not regularly record the citizen grand juries that charge people with felonies.
Almost five years after police killed an unarmed black man in Portland and the Multnomah Co. district attorney petitioned for that grand jury to be recorded, lawmakers in Salem are lining up behind a reform bill to mandate recording statewide, InvestigateWest has learned.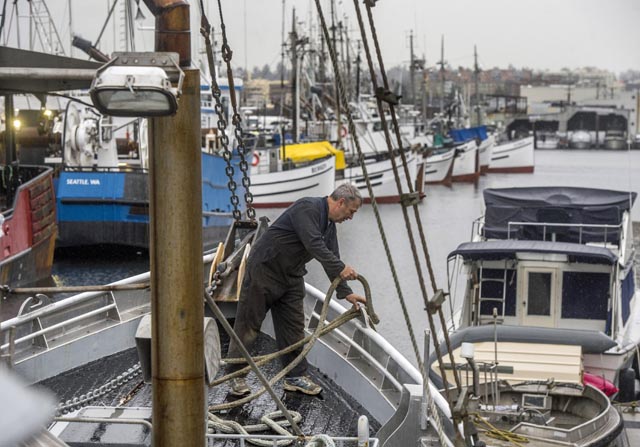 Seafood | December 2014
A struggle in Alaska over shrinking supplies of halibut is threatening the iconic centerpiece fish in favor of cheaper exports, fast-food fillets and fish sticks.
At risk is most of the frozen supply that sustains restaurants, food-service companies and retail stores nationwide, such as Costco and Whole Foods. Lee van der Voo investigates.
Photo: Peter Haley / The News Tribune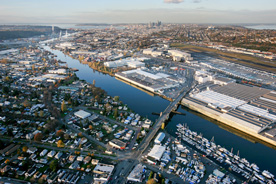 Environment | November 2014
It will take hundreds of millions of dollars to clean up the Duwamish River. But how clean is clean? And who decides?
Robert McClure looks at how lobbyists and community groups have squared off over the health of the waterway and its neighborhoods.
Photo: Paul Joseph Brown/ecosystemphoto.com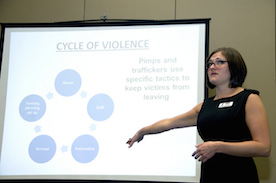 Trafficking | October 2014
Authorities say organized gangs increasingly are trafficking children for sex in the Northwest, and even cooperating with each other to stymie police.
Meanwhile in Portland, the U.S. Attorney's Office has become the third most prolific nationally in securing indictments for trafficking children and adults for sex.
Photo: Oregon DOT/Flickr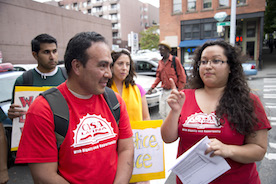 Minimum Wage | August 2014
"Everyone is aware that passing a $15 an hour minimum wage was historic," an advisor to Mayor Ed Murray and the Seattle City Council told InvestigateWest. "But if we cannot enforce that, we haven't accomplished much."
Based on a review of more than 20,000 wage theft complaints, hundreds of pages of reports and more than a dozen interviews, "Stolen Wages" shines a light on the dark world of pay violations in Seattle and across Washington.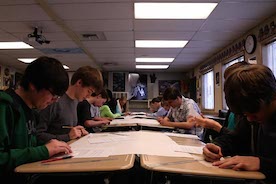 Infrastructure | May 2014
Portable, modular or relocatable classrooms — whatever you call them — are a necessity for cash-strapped schools.
But many portables become permanent fixtures, in place for decades at a time. Costly and insufficient, these aging structures burden the grid, frustrate teachers and administrators and compromise student health.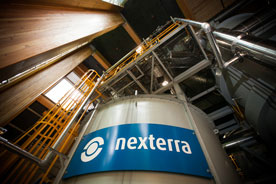 Environment | April 2014
Energizing our world with wood sounds so natural. And it has quickly become a multibillion-dollar industry as governments including British Columbia and the European Union turn to biomass to replace dirty old coal. Yet what we found when we dug into the coal-vs.-wood debate will surprise you.
Acknowledgements
In our work, we rely on the generosity of many others who make their services available for free or at a discount to nonprofits, including Tableau and the Texas A&M GeoServices Team.