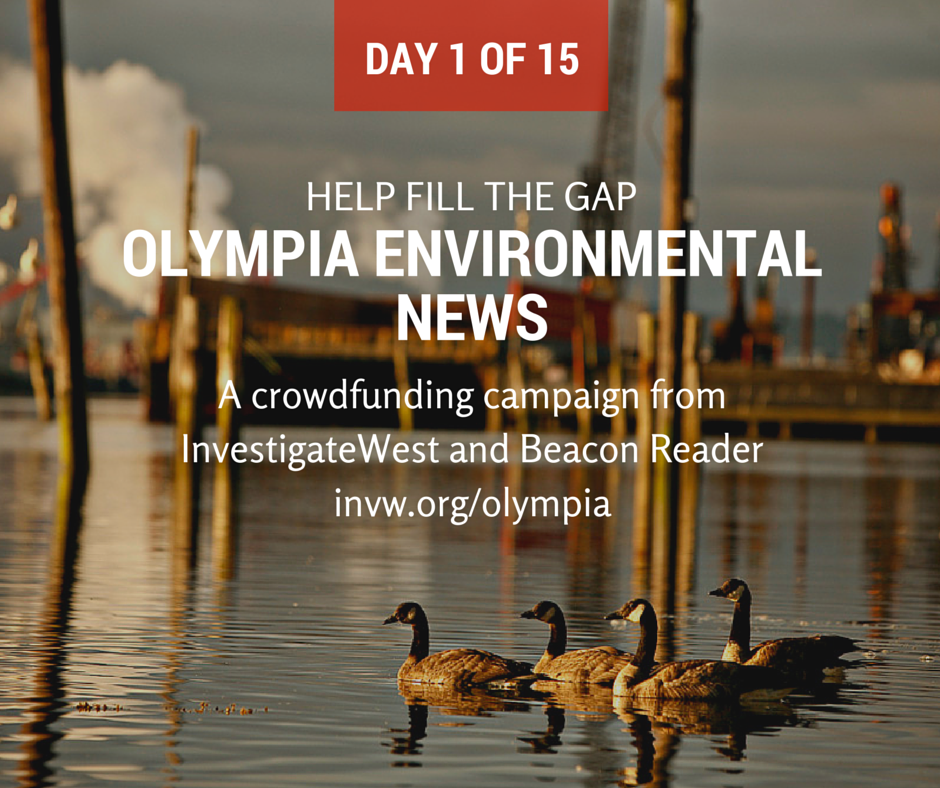 InvestigateWest is partnering with the crowdfunding-for-journalism site Beacon Reader to announce Olympia Environmental News [3] — a brand new series on the most critical environmental issues facing the Washington Legislature.
Unlike Congress, our state legislature is debating environmental policies that may actually become law. Carbon cap and trade. Toxics. Puget Sound. Water rights. Oil trains. Initiative 937. But there are fewer reporters than ever covering these issues in Olympia. And without reporters, how will voters know what lawmakers are doing?
That's why InvestigateWest joined with veteran environmental journalist Chris Dunagan [4]. Each week or so, Chris will have a new story that you can read right here on our site and on Beacon Reader.
Help fund Olympia Environmental News! [3]
We'll have some great partners on the series, too. Chris's longtime home, The Kitsap Sun, is one, and we'll be adding more.
For Olympia Environmental News, InvestigateWest needs to raise $2,500 in just 15 days to help cover the costs of reporting and keep Chris on the job. It's a big goal and we need your help.
Head over to our Olympia Environmental News [3] page to back the project, and please tell your friends, share on Facebook, tweet it around and help us get the word out. We're counting on you!