Research points way to sustainable solutions
Printer-friendly version
When you mention Puyallup to most Northwesterners, the city's fall fair is the image most likely brought to mind. But this suburb of Tacoma is also home to a research center that's on the leading edge of technology used to cleanup and curb toxic stormwater runoff.
Nationwide, cities and counties are spending billions of dollars trying to reduce the amount of polluted runoff that fouls lakes and bays, floods homes and businesses, and triggers erosion. The rainwater gushes across from highways, streets, parking lots, roof tops, lawns and farms, scooping up oil and grease, pesticides, metals and other toxic chemicals as it goes.
This spring, the Washington State University's Puyallup Low Impact Development Research Program is launching projects that scientists hope will help slow that flow of water and treat the pollutants.
The WSU researchers are testing "green" solutions for stormwater runoff, including rain gardens and porous pavement. There's a huge demand for more information about how to maximize the use of these natural strategies.
"Our goal is to help get this stuff on the ground as fast as possible and operating as well as it can," said Curtis Hinman, director of WSU's Puyallup program, of the green technologies.
Seattle, Portland, Bremerton, Lacey and Spokane are among the numerous cities installing natural stormwater solutions, which are also known as low-impact development or LID. For the most part, they've performed well, reducing and cleaning up runoff.
But as was recently demonstrated in Seattle when city-built rain gardens in the Ballard neighborhood turned into muddy messes, there's a pressing need for more data on how these systems work.
The importance of the WSU program "is huge," said Art Castle, interim executive vice president at the Building Industry Association of Washington, an organization representing the housing industry. "This is probably the best research facility for low-impact development in the country."
In most cases, research on low-impact development has come from small-scale test sites or actual rain gardens and pavement built in communities and business areas. In the latter, the research depends on the natural conditions – some years are rainy, some are dry – that can't be repeated. The sites can't easily be tweaked to test various conditions. The information gathered is greatly limited.
The WSU project is different.
"We will be filling a lot of data gaps in a unique way," Hinman said.
At the Puyallup campus, a large plot of land is pocked with rows of depressions, roughly 20 feet square at the top, 10 feet square at the bottom. The 16 rain gardens are planted with a variety of grasses and plants. A giant below-ground cistern collects rainwater runoff that pours from the campus pavement. That water is then fed to the rain gardens so that scientists can see which plants grow best, how quickly the water is absorbed, and to test the soil to check how well the pollutants are being removed.
Next to that are 20 semi-buried tubs filled with different types of soils that are used the line rain gardens to make them more absorbent. Again, the researchers are testing which work best and how clean is the water that runs off and is not absorbed.
One of the campus parking lots is being used for research as well. There, alternating parking spots are either porous or normal pavement. Some spots will be swept regularly while others will not in order to test whether dirt and debris on an unswept lot will eventually clog the pervious pavement.
"It may look like a crazy uncle experimenting out in the backyard," said Nate Cormier, senior landscape architect with SvR Design Co., But what they've built is "a landscape that we learn from, and physically change and experiment with."
Cormier's firm, a Seattle-based leader in natural drainages, helped design the WSU facility. Cormier said the field of low-impact development is largely past the need for pilot projects, but the approach is not yet standard practice. A project like this one can help make that transition to wider acceptance.
It can also prove how well LID works. Right now, when developers install porous pavement, for example, environmental rules require that they also treat the water that filters through it to remove pollutants. But preliminary research elsewhere has shown that soil organisms beneath the pavement can gobble up some of the toxic chemicals. Results from the WSU site can provide hard evidence.
"That would be a really exciting example of something they would demonstrate that would save money and hopefully increase the pace of adoption of these technologies," Cormier said. "A client would be more willing to do (porous pavement) if they didn't have to do a water quality treatment as well."
Cities and counties are likewise eager to find out what the WSU scientists learn.
Tracy Tackett, program manager for Seattle Public Utility's Green Stormwater Infrastructureprogram, was recently asked whether she was willing to try an untested design for city rain gardens. Her answer?
"I don't want to do it until Curtis says it works," said Tackett, referring to WSU's Curtis Hinman.
The research will also be important for state and federal updates of stormwater regulations. The Washington Department of Ecologyand the U.S. Environmental Protection Agency are both crafting rules that will encourage or require the increased use of green stormwater solutions. The WSU research will help show when and where these approaches work best, making them more affordable and successful.
"It was built at the level that a scientist could write papers and change laws," Cormier said. When it comes to stormwater research nationwide, "I don't know of anything comparable."
Edited by Rita Hibbard
InvestigateWest is a nonprofit investigative journalism center based in Seattle. For information on how you can support independent investigative reporting for the common good, go to invw.org.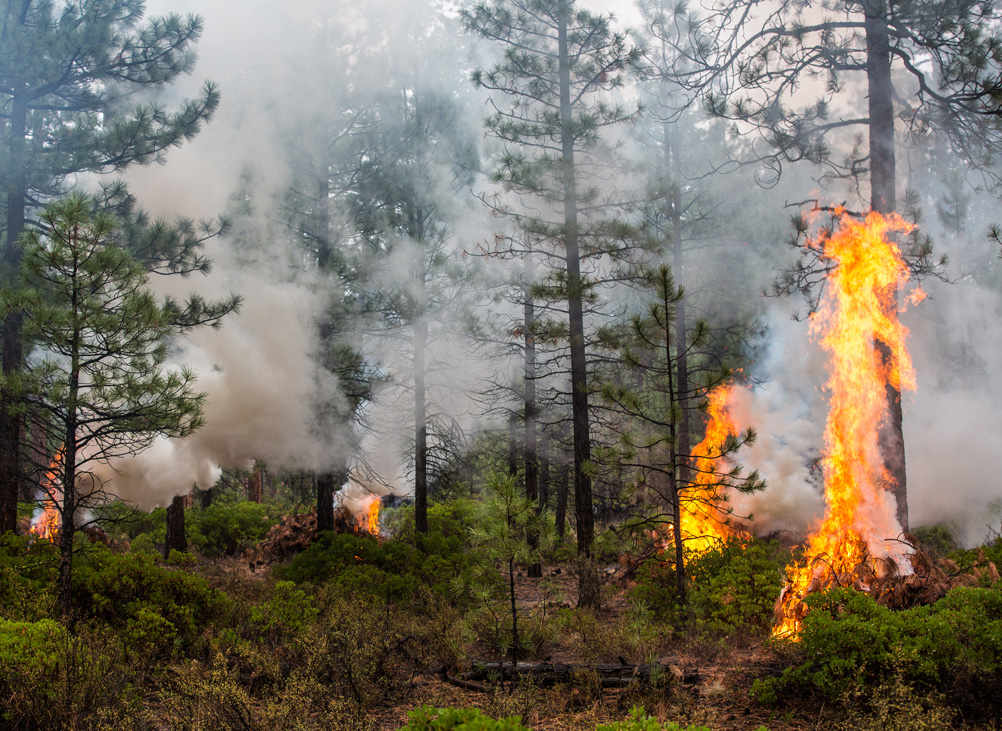 Forests and the Economy | May 2015
Environmentalists and the timber industry — once bitter adversaries — are working as allies on forest restoration. Collaborative forest thinning projects aim to fight megafires before they start — but money is scarce and tens of thousands of acres acres in Oregon now face an elevated risk of catastrophic fire. Ben DeJarnette reports for InvestigateWest.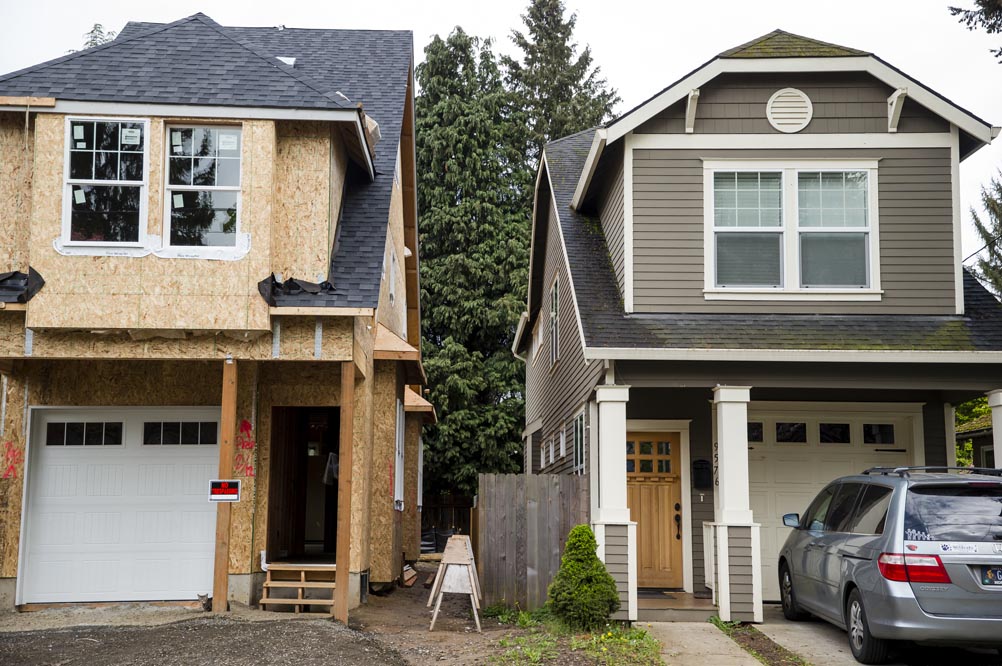 Equity | April 2015
Cash reigns in the Portland housing market. The city faces pressure from a new kind of speculation, as investors buy thousands of homes with cash and long-established protections for bank-financed homebuyers are ignored. Lee van der Voo and James Gordon report for InvestigateWest.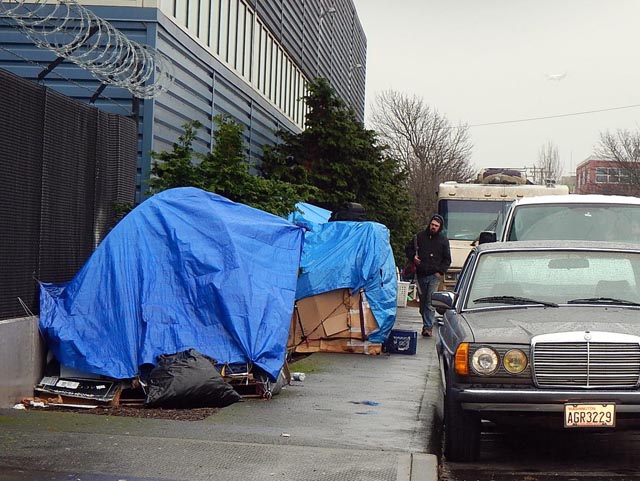 Wealth and Poverty | March 2015
March 2015 marks the anniversary of a bold promise: King County's 10-year plan to end homelessness. Now that the 10-year plan is ending and local homelessness is worse than ever, talk of ending homelessness is being replaced with less-lofty aspirations: making homelessness rare and brief when it does occur.
In collaboration with KUOW this week, we examine the roots of the plan, the challenges it faced, and where community and city leaders think we go from here.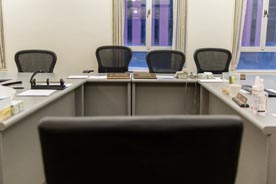 Equal Justice | December 2014
With grand jury reform elsewhere focused on eliminating racial bias and curbing police use of force, Oregon is an outlier: It is one of just 14 states that do not regularly record the citizen grand juries that charge people with felonies.
Almost five years after police killed an unarmed black man in Portland and the Multnomah Co. district attorney petitioned for that grand jury to be recorded, lawmakers in Salem are lining up behind a reform bill to mandate recording statewide, InvestigateWest has learned.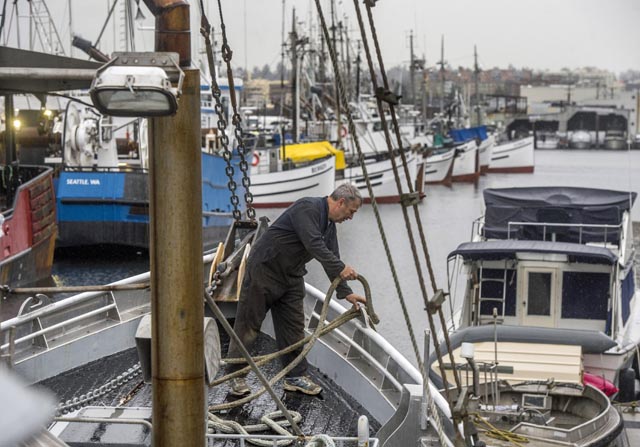 Seafood | December 2014
A struggle in Alaska over shrinking supplies of halibut is threatening the iconic centerpiece fish in favor of cheaper exports, fast-food fillets and fish sticks.
At risk is most of the frozen supply that sustains restaurants, food-service companies and retail stores nationwide, such as Costco and Whole Foods. Lee van der Voo investigates.
Photo: Peter Haley / The News Tribune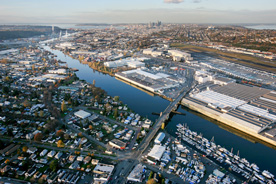 Environment | November 2014
It will take hundreds of millions of dollars to clean up the Duwamish River. But how clean is clean? And who decides?
Robert McClure looks at how lobbyists and community groups have squared off over the health of the waterway and its neighborhoods.
Photo: Paul Joseph Brown/ecosystemphoto.com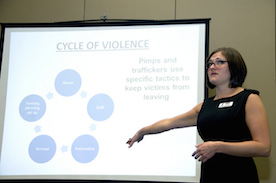 Trafficking | October 2014
Authorities say organized gangs increasingly are trafficking children for sex in the Northwest, and even cooperating with each other to stymie police.
Meanwhile in Portland, the U.S. Attorney's Office has become the third most prolific nationally in securing indictments for trafficking children and adults for sex.
Photo: Oregon DOT/Flickr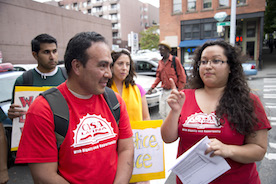 Minimum Wage | August 2014
"Everyone is aware that passing a $15 an hour minimum wage was historic," an advisor to Mayor Ed Murray and the Seattle City Council told InvestigateWest. "But if we cannot enforce that, we haven't accomplished much."
Based on a review of more than 20,000 wage theft complaints, hundreds of pages of reports and more than a dozen interviews, "Stolen Wages" shines a light on the dark world of pay violations in Seattle and across Washington.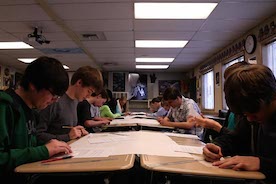 Infrastructure | May 2014
Portable, modular or relocatable classrooms — whatever you call them — are a necessity for cash-strapped schools.
But many portables become permanent fixtures, in place for decades at a time. Costly and insufficient, these aging structures burden the grid, frustrate teachers and administrators and compromise student health.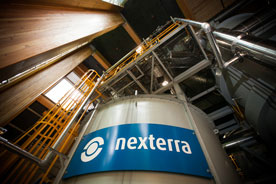 Environment | April 2014
Energizing our world with wood sounds so natural. And it has quickly become a multibillion-dollar industry as governments including British Columbia and the European Union turn to biomass to replace dirty old coal. Yet what we found when we dug into the coal-vs.-wood debate will surprise you.
Acknowledgements
In our work, we rely on the generosity of many others who make their services available for free or at a discount to nonprofits, including Tableau and the Texas A&M GeoServices Team.