Learning from the Duwamish River Communities
Printer-friendly version
Seattle is a city built on water – its identity, its celebrated beauty, and much of its economic lifeblood comes from its relationship to Puget Sound and the rivers that flow into it.
But the Duwamish River, which runs through the center of Seattle's urban industrial core, is not the one you see on post cards. Now named one of the largest Superfund sites in the country, it is also the river in the backyard of more than 38,000 of Seattle's poorest and most diverse residents.
The goal of my 2010 National Health Fellowship project was to identify the community health issues that face the people living in two neighborhoods – Georgetown and South Park -- which face each other across the toxic river in the middle of the Superfund site.
The thinking was that by identifying these problems, we could call out the issue of accountability, and more importantly point the way toward creative solutions for a portion of the population the greater Seattle community has historically ignored. The backdrop for the story was a looming multi-million dollar Superfund decision about how best to clean up the river, and to what extent.
The precipitating event for the story, though, was the closure of the bridge that links the two communities, effectively cutting off easy access to downtown Seattle a few miles away. To me it seemed the perfect metaphor for the attitude of the larger population toward those struggling to carve a life on the banks of the river that built the prosperous city down the road.
While much has been written about the health of the fish and other creatures that live in the river, little is known about the actual health of the people who live and work nearby. There are a couple of reasons for this. The communities have large immigrant and refugee populations – groups who do not share a common language, and have not had a voice in putting health concerns on civic agendas. And for many in these communities, worries about health weren't as pressing as, say, keeping a roof over their heads, or their children safe from violence.
But the other big reason is that, until recently, there hasn't been data to back up claims that living in the area could make you sick.
The first reporting step was to get that data. Washington is one of the 23 states participating in The Centers for Disease Control and Prevention's National Environmental Public Health Tracking Network. While this trove of data contains info on health effects, hazard levels and biological exposures, it wasn't broken down beyond county levels. Fortunately, however, some counties have started breaking this data down further, a trend driven by the recognition that planning decisions that affect the physical and social structure of communities also affect people's health. King County, which is where Georgetown and South Park are located, has led the effort, posting dozens of health indicatorsbroken down into more than 34 neighborhoods and cities called "health planning areas."
I was able to get data for an area that included the communities along the Duwamish, which revealed that the average life expectancy there was considerably lower than that in other more affluent areas only a few miles away. That statistic became the hook for a set of storiesthat delved into why, and what could be done about it.
One of the unexpected challenges in reporting this story was getting people to speak candidly about problems with the place where they lived. A number of community members shared their concerns about their health and the environment they were living in, but didn't want to malign their neighborhoods, or publicly disclose their own health issues. There is a strong sense of pride in the area. People consider themselves tough, and survivors, and they don't want to see their area get any more "bad press," which they feared would only continue to hamper economic development. They love their river and its eerie beauty. At the same time, they worried for their kids, and there was a strong drive to improve the community for the future. Some of those who wouldn't go on the record were helpful in identifying others they felt would be less reluctant to share.
The other significant challenge in reporting this story was dealing with the issue of cause and effect. The neighborhoods faced an array of assaults on their health, coming from both social and environmental stressors. But no one has yet done any cumulative impact studies on how these stressors might be interacting to raise health risks for residents. This made it impossible to establish direct cause and effect. We could, however, lay out what the stressors were, and then look at which of the health indicators were elevated in the local area. We checked to make sure we were using age-adjusted data and that the confidence intervals supported our conclusions when we said an indicator was elevated.
Looking at qualitative stressors and quantitative indicator data side by side revealed interesting trends. It was clear from spending time in the neighborhood, for example, that getting groceries was a challenge – the only grocery store was outside of town, across a busy highway, with no easy bus access. Sure enough, weight, heart disease and diabetes were all elevated indicators. Similarly, residents complained about the noise and dirt from constant diesel traffic running by and through the neighborhoods, which are adjacent to the Port of Seattle and its container-loading operations. Parsing the data confirmed that asthma hospitalizations are higher than for any other part of the county.
Analyzing the data in this way allowed us build a tangible picture of ways the local environment was affecting people's health. This was important information for residents to have, given the ongoing opportunities for public comment to affect the pending Superfund decision. This information was also important because King County had recently become the first local government in the country to pass an environmental justice ordinance requiring the county (which is also one of the parties responsible for the Superfund cleanup) to take into account disproportionate health impacts on low-income and minority populations.
While the health indicator data on King County's public health website has been up for the last two years or so, it has yet to be mined much for stories. My foray through the subset of data on the Duwamish area shows what a wealth of stories the database contains. As a result of the Duwamish project, we are now looking at building community health profiles of a number of other local municipalities.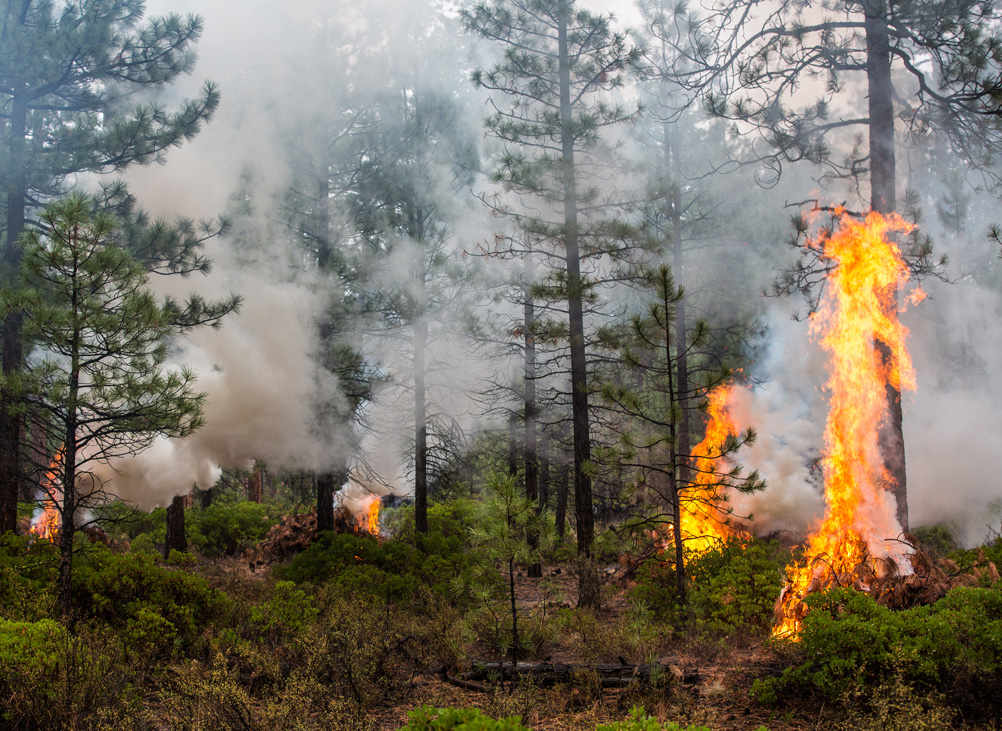 Forests and the Economy | May 2015
Environmentalists and the timber industry — once bitter adversaries — are working as allies on forest restoration. Collaborative forest thinning projects aim to fight megafires before they start — but money is scarce and tens of thousands of acres acres in Oregon now face an elevated risk of catastrophic fire. Ben DeJarnette reports for InvestigateWest.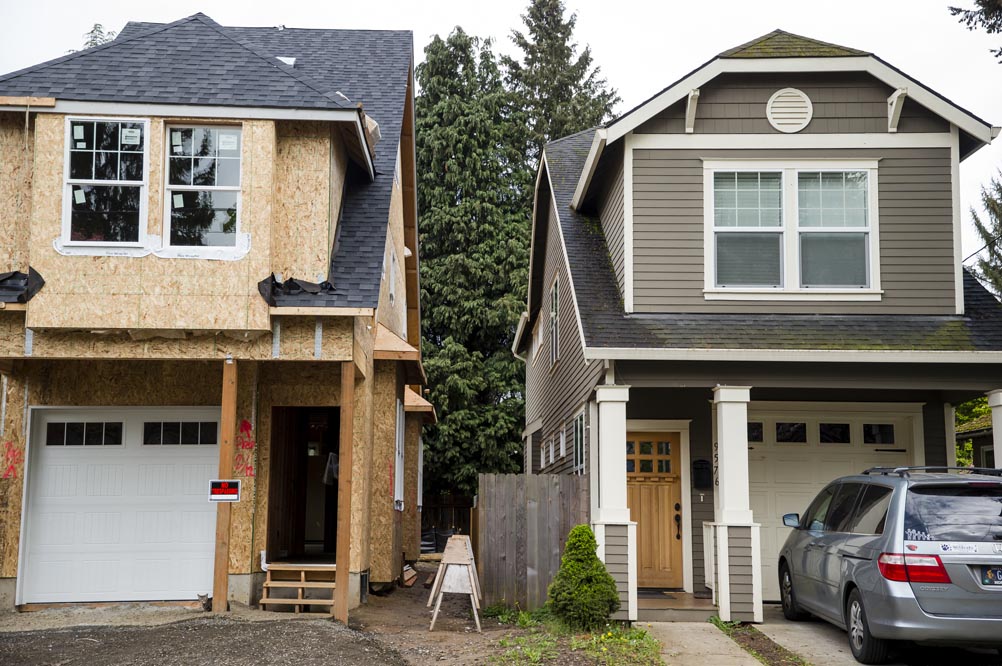 Equity | April 2015
Cash reigns in the Portland housing market. The city faces pressure from a new kind of speculation, as investors buy thousands of homes with cash and long-established protections for bank-financed homebuyers are ignored. Lee van der Voo and James Gordon report for InvestigateWest.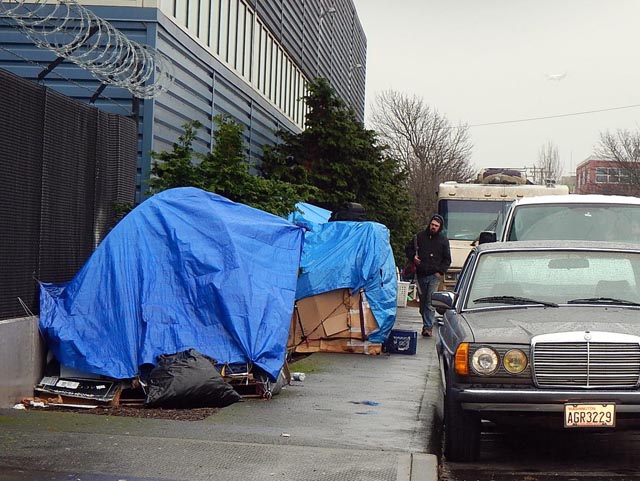 Wealth and Poverty | March 2015
March 2015 marks the anniversary of a bold promise: King County's 10-year plan to end homelessness. Now that the 10-year plan is ending and local homelessness is worse than ever, talk of ending homelessness is being replaced with less-lofty aspirations: making homelessness rare and brief when it does occur.
In collaboration with KUOW this week, we examine the roots of the plan, the challenges it faced, and where community and city leaders think we go from here.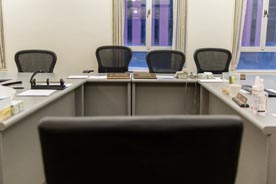 Equal Justice | December 2014
With grand jury reform elsewhere focused on eliminating racial bias and curbing police use of force, Oregon is an outlier: It is one of just 14 states that do not regularly record the citizen grand juries that charge people with felonies.
Almost five years after police killed an unarmed black man in Portland and the Multnomah Co. district attorney petitioned for that grand jury to be recorded, lawmakers in Salem are lining up behind a reform bill to mandate recording statewide, InvestigateWest has learned.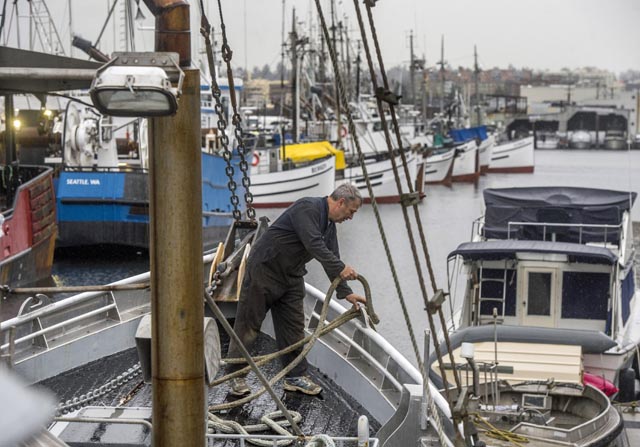 Seafood | December 2014
A struggle in Alaska over shrinking supplies of halibut is threatening the iconic centerpiece fish in favor of cheaper exports, fast-food fillets and fish sticks.
At risk is most of the frozen supply that sustains restaurants, food-service companies and retail stores nationwide, such as Costco and Whole Foods. Lee van der Voo investigates.
Photo: Peter Haley / The News Tribune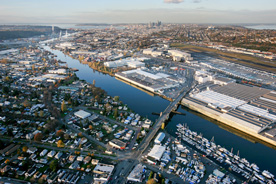 Environment | November 2014
It will take hundreds of millions of dollars to clean up the Duwamish River. But how clean is clean? And who decides?
Robert McClure looks at how lobbyists and community groups have squared off over the health of the waterway and its neighborhoods.
Photo: Paul Joseph Brown/ecosystemphoto.com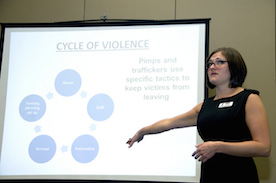 Trafficking | October 2014
Authorities say organized gangs increasingly are trafficking children for sex in the Northwest, and even cooperating with each other to stymie police.
Meanwhile in Portland, the U.S. Attorney's Office has become the third most prolific nationally in securing indictments for trafficking children and adults for sex.
Photo: Oregon DOT/Flickr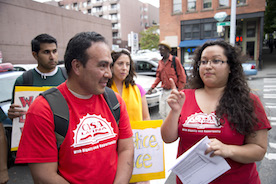 Minimum Wage | August 2014
"Everyone is aware that passing a $15 an hour minimum wage was historic," an advisor to Mayor Ed Murray and the Seattle City Council told InvestigateWest. "But if we cannot enforce that, we haven't accomplished much."
Based on a review of more than 20,000 wage theft complaints, hundreds of pages of reports and more than a dozen interviews, "Stolen Wages" shines a light on the dark world of pay violations in Seattle and across Washington.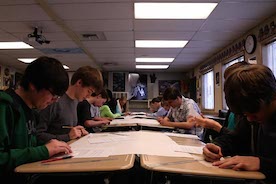 Infrastructure | May 2014
Portable, modular or relocatable classrooms — whatever you call them — are a necessity for cash-strapped schools.
But many portables become permanent fixtures, in place for decades at a time. Costly and insufficient, these aging structures burden the grid, frustrate teachers and administrators and compromise student health.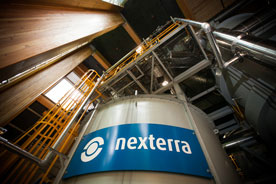 Environment | April 2014
Energizing our world with wood sounds so natural. And it has quickly become a multibillion-dollar industry as governments including British Columbia and the European Union turn to biomass to replace dirty old coal. Yet what we found when we dug into the coal-vs.-wood debate will surprise you.
Acknowledgements
In our work, we rely on the generosity of many others who make their services available for free or at a discount to nonprofits, including Tableau and the Texas A&M GeoServices Team.