Hurry up and wait: Kate Brown's transparency plan
Printer-friendly version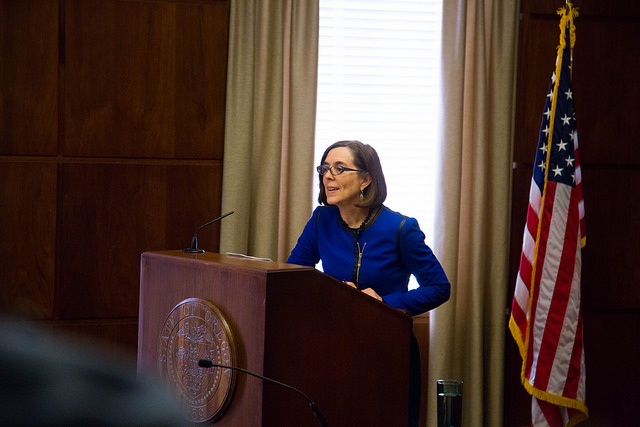 Governor Kate Brown meeting the Oregon press corps in February. Photo: Flickr
By now you've heard the news: our newly minted Gov. Kate Brown is cracking down. She's pro-transparency. And she's asking the Legislature for an audit of state agencies' compliance with public records law.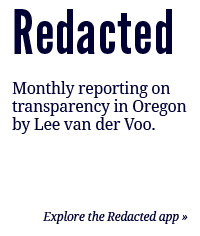 In her rollout of transparency reforms, Brown proposed this and two other bills. One tethers the spouses of the governor to state ethics rules. The other strengthens the powers of the Oregon Ethics Commission by dragging it out from under the governor's thumb, among other things.
If you've followed state politics for the last month or more, then none of this is a surprise. Brown's plans are a response to issues highlighted by John Kitzhaber's resignation on the eve of the state's 156th birthday, problems Brown promised to solve against a backdrop of banners and frosted sheet cake.
In announcing her solutions in a press release March 11, Brown's own record on transparency in the governor's office reads like those Krispy Kreme promos that turn PR numerics into news: Brown has closed 12 of the 34 public records requests received so far as governor, and 5 of the 108 still pending from the Kitzhaber administration.
No doubt, her record on transparency is impressive. Brown spent 17 years in the Oregon Legislature and seven as Secretary of State without ever being sued in a dispute over access to public records. Those in her charge also never provoked any particularly shocking orders to release documents by the Attorney General's office. She also put the Secretary of State's office on TRIM software, among the most robust of systems meant for archiving electronic records of any kind. That she has since made TRIM available to every other state and local government in Oregon on the cheap puts Hillary Clinton to shame.
But impressed as I am with Brown's own track record on transparency, and her interest in reform, I'm much less excited about her plans. Here's how I read her press release: This problem is under control. I'm taking swift action to ask the Legislature for permission to study it. And I will bring you reforms a year from now, when everyone's forgotten about it long enough to make opposition palatable again.
I won't bore you with a recap of how many times Oregon has been here. Case in point being Attorney General Ellen Rosenblum's recent proposal to convene a second AG taskforce on transparency, giving some of us a painful case of déjà vu stemming from the first one ordained by her predecessor.
From what I gather, with Rosenblum's idea in swing and Brown at the helm of Oregon, there have already been a lot of meetings. Stakeholders are getting around tables talking about what they're going to talk about. The government groups that typically stand in the way of such things are also sounding like they plan to play ball.
"I think we're willing to talk about it and talk about the rest of the Public Records Act as well," said Rob Bovett, legal counsel for the Oregon Association of Counties, which stood steadfast against reforms to Oregon Public Records Law as recently as four years ago.
It all sounds fantastic, in particular if you like meetings for the sake of meetings, or navel-gazing like it's some kind of sport. But it sounds to me like a whole lot of wheel-spinning.
My gripe? Brown is the governor. She's promised solutions. And now she's asking the Legislature for permission to study the problem — permission she does not need. It's here that her long history of consensus-building politics, usually a strength, looks tepid. And the sad part is that she's missing a moment to pull the trigger on a transparency reform bill — a real one, not a permission slip — before the usual grandstanding opposition from government groups will be politically safe again.
The bottom line: if Kitzhaber had turned over documents to Willamette Week's Nigel Jaquiss when he requested them back in July, Jaquiss says the paper could have gone to press sooner with more information about Cylvia Hayes' use of public resources in her consulting work, and about Kitzhaber's culpability in whatever she was up to. That means voters would have had a shot at electing a governor who could have stayed a governor.
But that isn't what happened. What happened is that Kate Brown became our governor three months into the term without an election. We also got a new Secretary of State in Jeanne Atkins. And those things happened because we don't have a public records law that works.
I welcome the audit. Don't get me wrong. I love those guys in the Audits Division. The Krispy Kreme PR department should move in on their metrics and start wheeling out stats about how many times they can encircle the Capitol with all the dollar bills they save us. Every year they should be set loose on just about everything, with public records compliance at the top of that list, as Brown is suggesting with this one-time audit. (Let's hope someone amends her bill to make those audits annual.)
But, let's face it, the reason both Brown and Atkins were sworn in amid talk about "public trust" and "transparency" is because they have a torch to carry. Atkins has the authority to order an audit. Brown, who just appointed her, can ask her to audit anything she wants. So what's with the grandstanding at the Legislature?
Observers have pointed out that the audit bill buys Gov. Brown time in a moment where she's being pressured to act. True. But if she really intends to get anything done, then she doesn't have time. The moment in which the state of Oregon is sick over its ability to hold its own governor accountable is right now. This is the first time in years when it will be politically unfavorable to suggest that glaciers should be allowed to live and die in the timeframe that we allow public officials to turn over a couple of emails. Resource difficulties. Costs. Staffing. We have heard it. No amount of party politic and soothing is going to stand in for the fact that there was never a better moment for a governor to suggest that Oregon public records law include a deadline for response.
I know that deadline may need some flexibility. Maybe it's just a deadline requiring agencies to simply say, "We've got your request. Here's how long it will take to comply with it. Here are the ways that you could amend it to make that timeline shorter," because, I will acknowledge, some public records requests are absurdly overbroad.
But information about questionable contracts, the kind of information that could have spared a state the resignation of a governor? Those documents need to be released without foot-dragging. And they aren't.
"The absence of any time-limit in Oregon's public records law is a serious problem and former Gov. Kitzhaber exploited it to great advantage last year," Jaquiss said in an email.
What amount of chit-chat and auditing is going to erase this painful lesson?
Someday when Kate Brown is governor because she won an election, she can do all the audits she wants. But right now she is presiding over the cleanup of one of the worst transparency failures Oregon politics has seen. She needs to be the strong, capable, transparency governor that she presents herself to be. She needs to take the lead on giving us a law that works.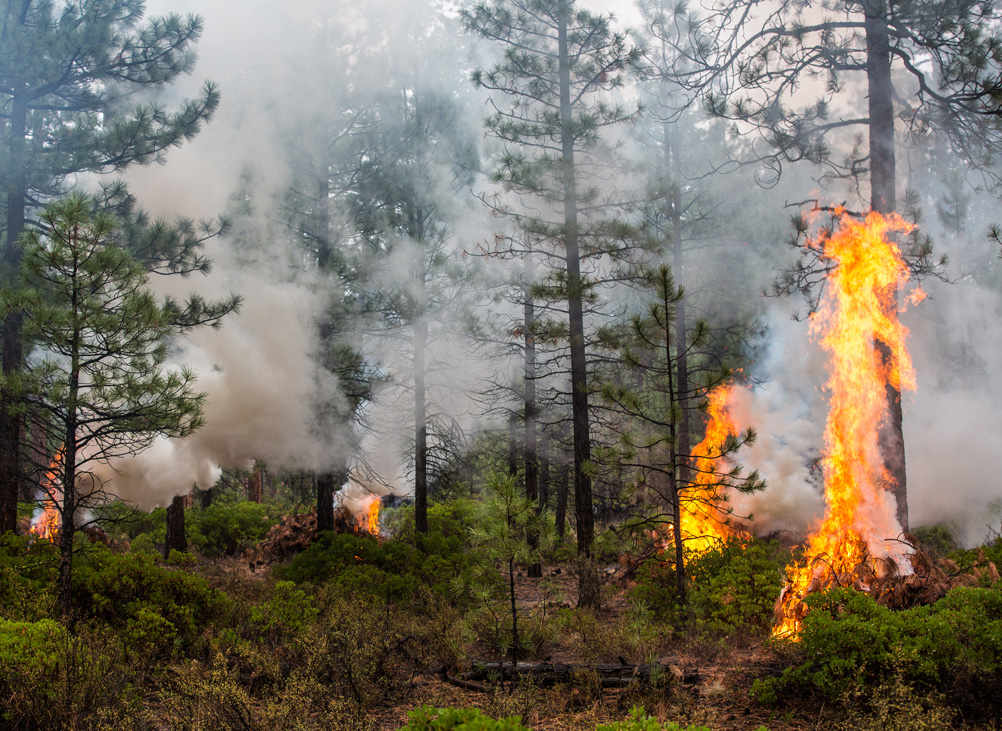 Forests and the Economy | May 2015
Environmentalists and the timber industry — once bitter adversaries — are working as allies on forest restoration. Collaborative forest thinning projects aim to fight megafires before they start — but money is scarce and tens of thousands of acres acres in Oregon now face an elevated risk of catastrophic fire. Ben DeJarnette reports for InvestigateWest.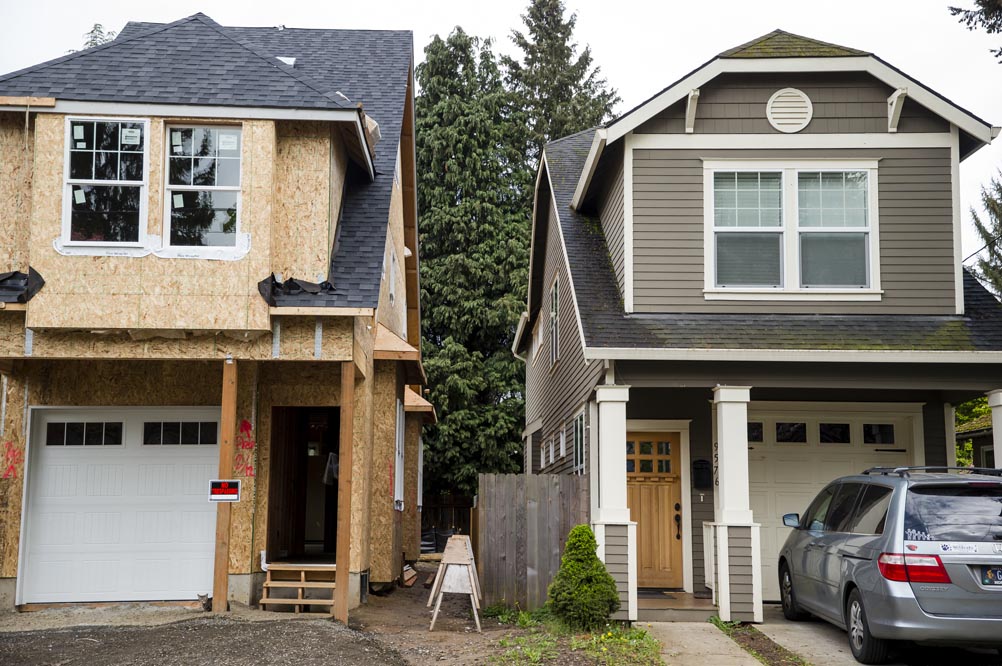 Equity | April 2015
Cash reigns in the Portland housing market. The city faces pressure from a new kind of speculation, as investors buy thousands of homes with cash and long-established protections for bank-financed homebuyers are ignored. Lee van der Voo and James Gordon report for InvestigateWest.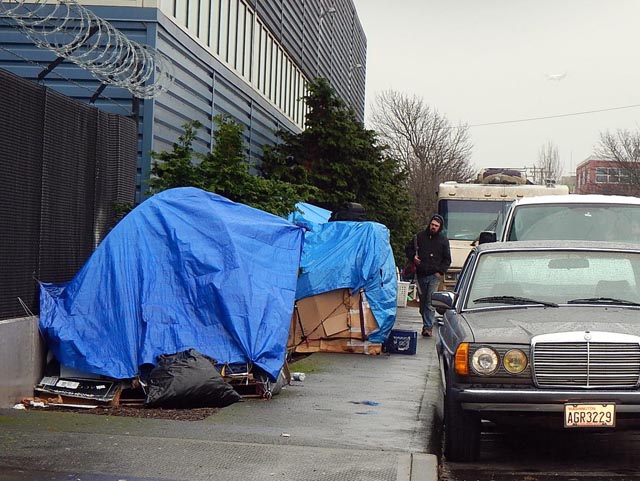 Wealth and Poverty | March 2015
March 2015 marks the anniversary of a bold promise: King County's 10-year plan to end homelessness. Now that the 10-year plan is ending and local homelessness is worse than ever, talk of ending homelessness is being replaced with less-lofty aspirations: making homelessness rare and brief when it does occur.
In collaboration with KUOW this week, we examine the roots of the plan, the challenges it faced, and where community and city leaders think we go from here.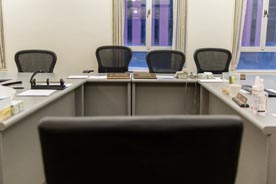 Equal Justice | December 2014
With grand jury reform elsewhere focused on eliminating racial bias and curbing police use of force, Oregon is an outlier: It is one of just 14 states that do not regularly record the citizen grand juries that charge people with felonies.
Almost five years after police killed an unarmed black man in Portland and the Multnomah Co. district attorney petitioned for that grand jury to be recorded, lawmakers in Salem are lining up behind a reform bill to mandate recording statewide, InvestigateWest has learned.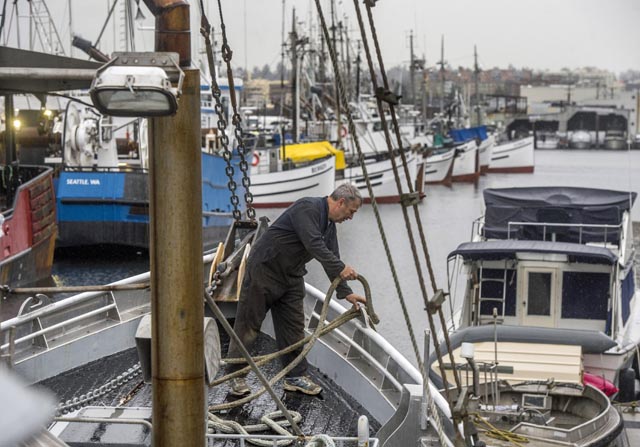 Seafood | December 2014
A struggle in Alaska over shrinking supplies of halibut is threatening the iconic centerpiece fish in favor of cheaper exports, fast-food fillets and fish sticks.
At risk is most of the frozen supply that sustains restaurants, food-service companies and retail stores nationwide, such as Costco and Whole Foods. Lee van der Voo investigates.
Photo: Peter Haley / The News Tribune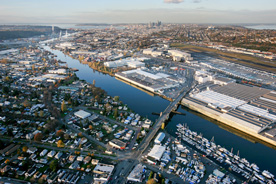 Environment | November 2014
It will take hundreds of millions of dollars to clean up the Duwamish River. But how clean is clean? And who decides?
Robert McClure looks at how lobbyists and community groups have squared off over the health of the waterway and its neighborhoods.
Photo: Paul Joseph Brown/ecosystemphoto.com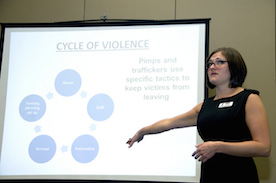 Trafficking | October 2014
Authorities say organized gangs increasingly are trafficking children for sex in the Northwest, and even cooperating with each other to stymie police.
Meanwhile in Portland, the U.S. Attorney's Office has become the third most prolific nationally in securing indictments for trafficking children and adults for sex.
Photo: Oregon DOT/Flickr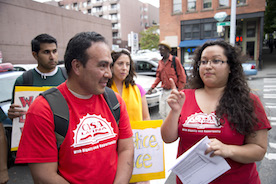 Minimum Wage | August 2014
"Everyone is aware that passing a $15 an hour minimum wage was historic," an advisor to Mayor Ed Murray and the Seattle City Council told InvestigateWest. "But if we cannot enforce that, we haven't accomplished much."
Based on a review of more than 20,000 wage theft complaints, hundreds of pages of reports and more than a dozen interviews, "Stolen Wages" shines a light on the dark world of pay violations in Seattle and across Washington.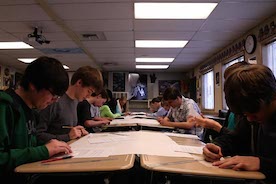 Infrastructure | May 2014
Portable, modular or relocatable classrooms — whatever you call them — are a necessity for cash-strapped schools.
But many portables become permanent fixtures, in place for decades at a time. Costly and insufficient, these aging structures burden the grid, frustrate teachers and administrators and compromise student health.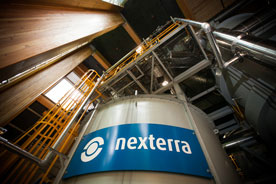 Environment | April 2014
Energizing our world with wood sounds so natural. And it has quickly become a multibillion-dollar industry as governments including British Columbia and the European Union turn to biomass to replace dirty old coal. Yet what we found when we dug into the coal-vs.-wood debate will surprise you.
Acknowledgements
In our work, we rely on the generosity of many others who make their services available for free or at a discount to nonprofits, including Tableau and the Texas A&M GeoServices Team.