May 27-28: Forests and the Economy Symposium and Town Hall
Printer-friendly version

Updated May 27, 2015
PORTLAND — InvestigateWest and the University of Oregon School of Journalism and Communication are excited to present a pair of special events on one of the Northwest's most pressing public policy issues: Forests and the Economy.
Join us for a symposium on May 27 in Portland, followed by a town hall in Grants Pass on May 28. Both events are free and open to the public, though due to the limited capacity and expected demand for seats, advance tickets will be required for admission.
Portland Program
The Portland symposium will feature leading experts discussing innovative ideas and policy proposals for managing one of the state's most cherished resources.
9:15 a.m. Doors open, and light refreshments served
9:40 a.m. Welcoming Remarks
9:45 a.m. Video Introduction — REP. PETER DEFAZIO, Congressman, 4th District of Oregon
9:50 a.m. The Missing Middle: Toward a Model of Sustainable Forestry for Oregon's Private and Public Forestlands
Moderator:

Robert McClure, Executive Director, InvestigateWest

Panelists:

Brent Davies, Director of Forestry, Ecotrust

Peter Hayes, Co-owner, Hyla Woods and former Oregon Board of Forestry member

George McKinley, Executive Director, Southern Oregon Forest Restoration Collaborative
10:25 a.m. Forests on Fire: The Rising Costs of Action (and Inaction) Against Wildfire
Moderator:

Dave Miller, Host of Oregon Public Broadcasting's Think Out Loud

Panelists:

Timothy Ingalsbee, Executive Director, Firefighters United for Safety, Ethics, and Ecology

Cassandra Moseley, Director, Ecosystem Workforce Program, University of Oregon

Craig Letz, independent fire management consultant
11:00 a.m. Break
11:15 a.m. Keynote Interview – REP. KURT SCHRADER, Congressman, 5th District of Oregon
11:50 a.m. Lessons From John Day: The Pay-off and Promise of Collaborative Restoration Projects
Moderator:

Ben DeJarnette, University of Oregon School of Journalism and Communication and contributor at InvestigateWest

Panelists:

Susan Jane Brown, Attorney, Western Environmental Law Center

Bruce Daucsavage, President, Ochoco Lumber Company

Patrick Shannon, Director, Forest Program for Sustainable Northwest
12:25 p.m. Closing Remarks
This event will be held at The George S. Turnbull Portland Center of the University of Oregon. The event will also be live-streamed at invw.org/forests (starting at 9:45 a.m.), and videos will be available for viewing online afterward.
This event is made possible in collaboration with the School of Journalism and Communication's Hearst Foundation Visiting Professionals Endowment Fund.
Grants Pass Program
The Grants Pass town hall will explore the dual challenges of forest restoration and economic recovery in the Rogue Valley.
This event is free and open to the public. It will be held at The Wild River Pub in Grants Pass. Doors will open at 5:30 and the program will begin at 6. Light refreshments will be available.
Featured Panelists:

Marko Bey, Executive Director, Lomakatsi Restoration Project

Don Boucher, Project Manager, U.S. Forest Service

Allen Bollschweiler, Grants Pass Field Manager, Bureau of Land Management

Dr. Kerry Metlen, Forest Ecologist, The Nature Conservancy

Sean Hendrix, Merlin Base Manager, Grayback Forestry
CONTACTS:
Robert McClure, Executive Director, InvestigateWest, 206-718-0340, rmcclure@invw.org
Ben DeJarnette, University of Oregon School of Journalism and Communication, 804-837-1024 bdejarne@uoregon.edu
About InvestigateWest
InvestigateWest is an award-winning nonprofit investigative newsroom investing in original reporting and collaborating with a network of partners to engage the public on consequential civic and policy issues facing the Pacific Northwest. InvestigateWest events are supported through contributions from our members. Major funding provided by the Ethics and Excellence in Journalism Foundation and Meyer Memorial Trust.
About the UO School of Journalism and Communication
The University of Oregon the School of Journalism and Communication (SOJC) is one of the first professional journalism schools in the country and an international leader in scholarship and education in advertising, journalism, media studies and public relations. With a student enrollment of 2,200, the SOJC offers doctoral, graduate, and undergraduate degree programs that challenge students to become productive scholars, ethical communicators, critical thinkers, and responsible citizens in a global society.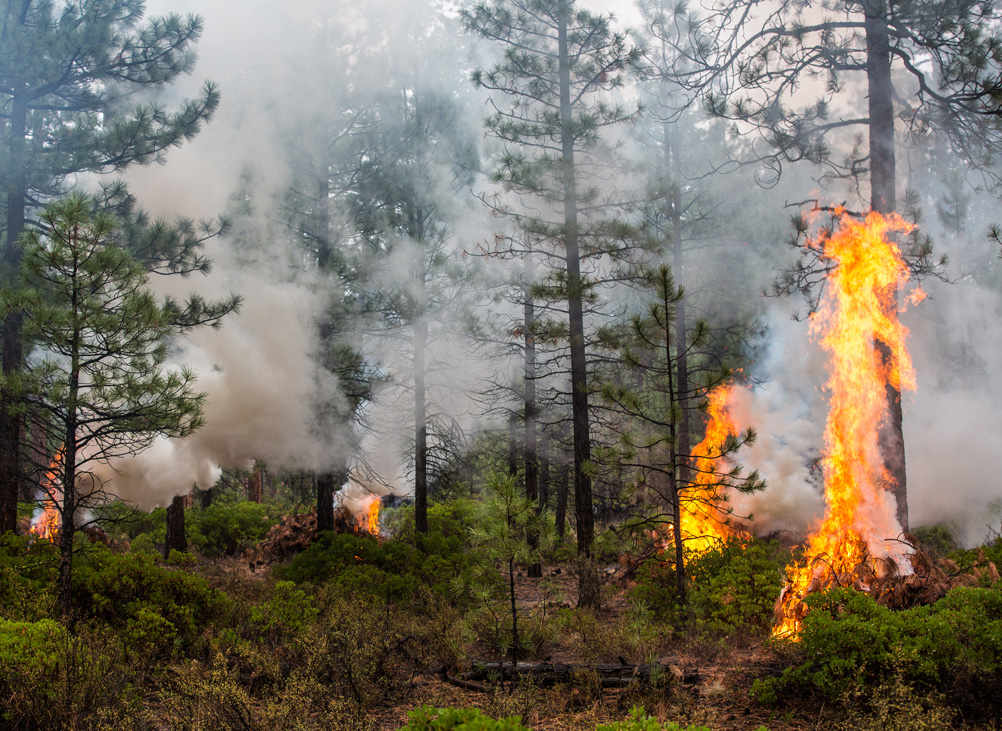 Forests and the Economy | May 2015
Environmentalists and the timber industry — once bitter adversaries — are working as allies on forest restoration. Collaborative forest thinning projects aim to fight megafires before they start — but money is scarce and tens of thousands of acres acres in Oregon now face an elevated risk of catastrophic fire. Ben DeJarnette reports for InvestigateWest.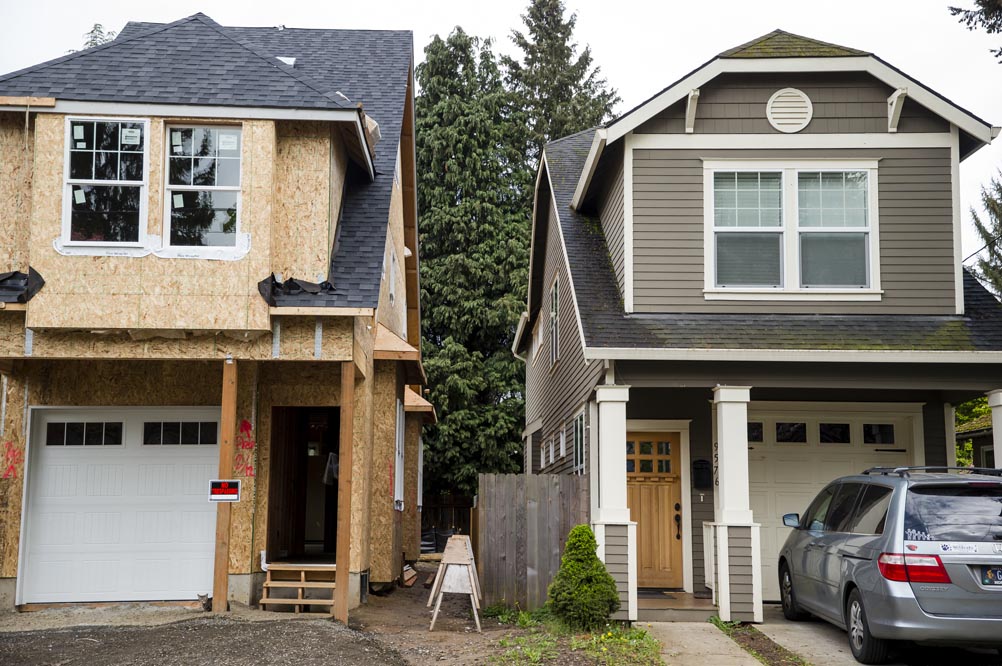 Equity | April 2015
Cash reigns in the Portland housing market. The city faces pressure from a new kind of speculation, as investors buy thousands of homes with cash and long-established protections for bank-financed homebuyers are ignored. Lee van der Voo and James Gordon report for InvestigateWest.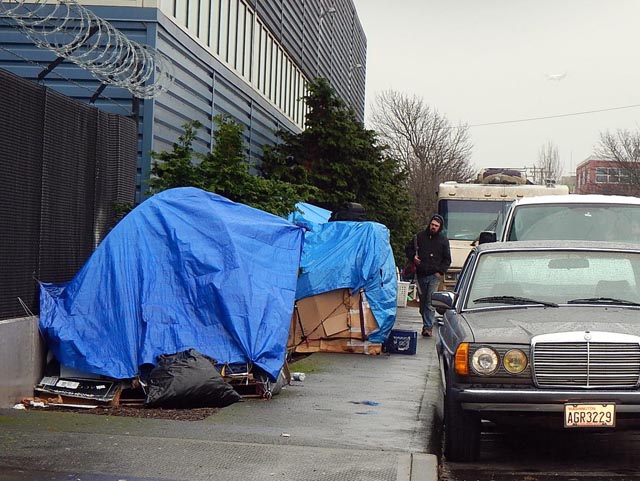 Wealth and Poverty | March 2015
March 2015 marks the anniversary of a bold promise: King County's 10-year plan to end homelessness. Now that the 10-year plan is ending and local homelessness is worse than ever, talk of ending homelessness is being replaced with less-lofty aspirations: making homelessness rare and brief when it does occur.
In collaboration with KUOW this week, we examine the roots of the plan, the challenges it faced, and where community and city leaders think we go from here.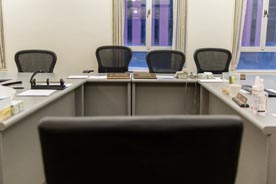 Equal Justice | December 2014
With grand jury reform elsewhere focused on eliminating racial bias and curbing police use of force, Oregon is an outlier: It is one of just 14 states that do not regularly record the citizen grand juries that charge people with felonies.
Almost five years after police killed an unarmed black man in Portland and the Multnomah Co. district attorney petitioned for that grand jury to be recorded, lawmakers in Salem are lining up behind a reform bill to mandate recording statewide, InvestigateWest has learned.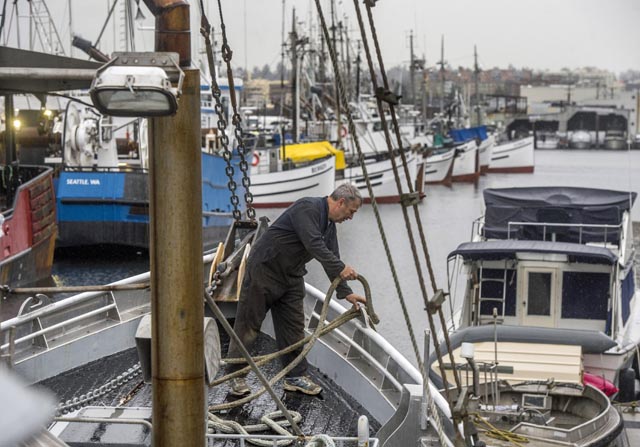 Seafood | December 2014
A struggle in Alaska over shrinking supplies of halibut is threatening the iconic centerpiece fish in favor of cheaper exports, fast-food fillets and fish sticks.
At risk is most of the frozen supply that sustains restaurants, food-service companies and retail stores nationwide, such as Costco and Whole Foods. Lee van der Voo investigates.
Photo: Peter Haley / The News Tribune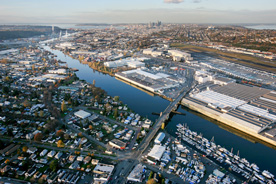 Environment | November 2014
It will take hundreds of millions of dollars to clean up the Duwamish River. But how clean is clean? And who decides?
Robert McClure looks at how lobbyists and community groups have squared off over the health of the waterway and its neighborhoods.
Photo: Paul Joseph Brown/ecosystemphoto.com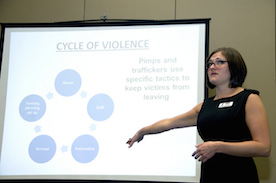 Trafficking | October 2014
Authorities say organized gangs increasingly are trafficking children for sex in the Northwest, and even cooperating with each other to stymie police.
Meanwhile in Portland, the U.S. Attorney's Office has become the third most prolific nationally in securing indictments for trafficking children and adults for sex.
Photo: Oregon DOT/Flickr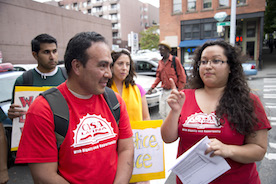 Minimum Wage | August 2014
"Everyone is aware that passing a $15 an hour minimum wage was historic," an advisor to Mayor Ed Murray and the Seattle City Council told InvestigateWest. "But if we cannot enforce that, we haven't accomplished much."
Based on a review of more than 20,000 wage theft complaints, hundreds of pages of reports and more than a dozen interviews, "Stolen Wages" shines a light on the dark world of pay violations in Seattle and across Washington.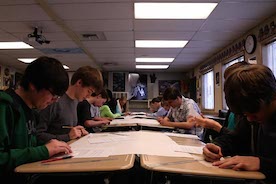 Infrastructure | May 2014
Portable, modular or relocatable classrooms — whatever you call them — are a necessity for cash-strapped schools.
But many portables become permanent fixtures, in place for decades at a time. Costly and insufficient, these aging structures burden the grid, frustrate teachers and administrators and compromise student health.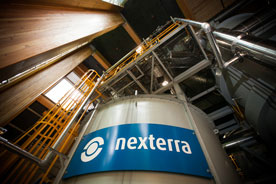 Environment | April 2014
Energizing our world with wood sounds so natural. And it has quickly become a multibillion-dollar industry as governments including British Columbia and the European Union turn to biomass to replace dirty old coal. Yet what we found when we dug into the coal-vs.-wood debate will surprise you.
Acknowledgements
In our work, we rely on the generosity of many others who make their services available for free or at a discount to nonprofits, including Tableau and the Texas A&M GeoServices Team.