Activists, truckers, religious leaders call for Port of Seattle to treat truck drivers better
Printer-friendly version
Singing the African-American spiritual "Wade in the Water," activists and religious leaders and truck drivers tried Wednesday to breach security at a downtown conference of seaport authorities to appeal to the Port of Seattle to improve working conditions and pay for drivers.
In the same hotel where hundreds of delegates to the World Trade Organization took refuge from tear gas in 1999, the activists sought to highlight their call for drivers to be hired as employees instead of scraping by as independent contractors. The drivers say they are on some days working for less than minimum wage, waiting for up to six hours to get a load that might pay them $40 or $50. Because they are independent contractors, the drivers also are responsible for sometimes-expensive maintenance and repairs.
Several waves of protesters, about 30 in all, were turned back in front of a phalanx of Port of Seattle police officers on the fourth floor of the Westin. "If you are not credentialed, you need to head right down that escalator!" Westin General Manager Elizabeth James instructed the last wave, which broke into song as the protesters moved slowly toward the exit.
The protesters are planning a larger demonstration outside the Westin Thursday at noon.
Michael Ramos, executive director of the Church Council of Greater Seattle and a board member of the activist group Puget Sound Sage, said he was trying Wednesday to deliver a letter from several local and national religious leaders calling for better treatment of the drivers. Several workers also bore their own letter, hoping to deliver it to Port of Seattle executives at the conference.
"We back the workers and their demands that they be respected and be recognized as full employees, including the wages and working conditions that should be due to them," Ramos said in an interview.
The protest, part of anational campaign, marked the latest in a long-simmering dispute over whether Seattle's short-haul truckers, mostly immigrants from East Africa, are in fact employees of the companies whose brands they carry on their trucks, and for whom the drivers work exclusively. If the drivers were reclassified as employees, they could be unionized by the Teamsters — a prospect that worries shipping and trucking companies working around the Port of Seattle.
But activist groups like the labor-backed Change to Winargue that making the workers employees is the fair thing to do. The community would benefit, too, they argue, because if the trucking companies owned the trucks, they could be required to update the fleet to less-polluting models produced in recent years. So long as dirt-poor independent drivers are responsible, they will continue to driver older and more-polluting rigs, the activists argue.
The meeting the protesters tried to get into was a session at the annual conference of the American Association of Port Authoritieson "Greening of the Cargo Supply Chain." Earlier in the week the activists slipped under the doors of Westin Hotel rooms copies of a spoofed and sarcastic agenda for the AAPA meeting, with session titles such as "The Green Washing of the Cargo Supply Chain Award."
"We've got a few people outside today demonstrating," SSA Marine Vice President Mark Knudsen told the conference audience. "Their motivation may not be the same as ours in cleaning up the environment." Industry officials have suggested that the activists are more interested in unionizing the drivers than they are in clean air — charges the activists deny.
The dispute highlights a fracture in the labor movement. Change to Win is backed by the Teamsters, the Service Employees International Union, the United Farm Workers and the United Food and Commercial Workers — all of which count higher proportions of their membership from women and people of color than many more-conservative unions. The trucks that the Seattle drivers in question are piloting are loaded by members of the International Longshormen's Association, which hews to a more moderate political tack.
Port officials argue that they have taken significant steps to reduce air pollution from the trucks, such as offering truckers willing to quit driving old, dirty trucks $5,000 or the Blue Book value of the vehicle. And the port has held "resource fairs" for truckers where they learned about the buyback program and got advice on how to handle insurance and get loans, said port spokesman Peter McGraw. Port staffers have also briefed the port commission twice this year and held three community briefings, McGraw said. In addition, the port has designated a staffer to be its liaison with drivers, and set up a telephone help line and an email address for drivers to contact, he said.
"We've been working with them for several years and we'll continue to work with them and listen to them," McGraw said.
He acknowledged that some drivers are not well-paid.
"There's going to be variances in terms of what truckers receive" as pay, McGraw said. "We know that and we want to help the ones who need it most."
Inside the conference, several speakers gave plaudits to the Port of Seattle for working to reduce air pollution through steps that the activists say fall far short of what's needed. One person inside the conference who called for more environmentalists to be allowed in was Carleen Lyden-Kluss, director of the industry-backed North AmericanMarine Environment Protection Association.
"We need a new approach," she told the conference. "Don't be afraid of us."
As reported in an earlier collaboration among Crosscut, KCTS Channel 9 and InvestigateWest, air pollution levels in south Seattle neighborhoods near the port exceed regulatory caution levels by up to 30 times, according to one government study. A second recent studyshowed that Puget Sound is in the top 5 percent of communities nationally for air toxics. The industrial neighborhoods of Georgetown and South Park have some of the dirtiest air in the Puget Sound region, and that is where rates of kids being hospitalized for asthma are the highest in King County.
The journalists' investigation also showed that Port of Seattle CEO Tay Yoshitani spearheaded a move to convince the AAPA not to back federal legislationthat would give ports much greater control over trucking companies. Yoshitani had earlier vowed to make Seattle the "cleanest, greenest and most energy-efficient" port in the country.
Drivers who joined the protest on Wednesday said their working conditions are atrocious. Once on port property, they can't leave their truck, even if they have to go to the bathroom, truckers said, and they are not permitted to speak to the Longshoremen loading their trucks, even if they have to wait many hours. Most drivers did not want their names used in this article because they fear being fired for speaking out.
"Our hope had been that the workers would deliver their own message in a letter they had produced," Ramos said. "It's a particularly courageous act on their part, because they're risking their jobs."
Mike Merritt, the Port of Seattle's local government affairs manager, met with the demonstrators after they were shown the door at the Westin. He referred a reporter's questions to McGraw, the port spokesman, who said Merritt would deliver the letters to Yoshitani and to the port's elected commissioners.
The religious leaders who appealed to the port include representatives of the United Church of Christ, the African Methodist Episcopal Church, the Church Council of Greater Seattle and the Episcopal Church. Also signing the letter were officials from the American Friends Service Committee, New York City-based Green Faith, Los Angeles-basedClergy and Laity United for Economic Justice and Oakland, Calif.-based East Bay Interfaith Committee for WorkerJustice.
In addition to calling for reclassification of the drivers as employees, the religious leaders called on the port to modernize the truck fleet so it pollutes less; "fully respect the health of these communities;" and "create a genuine good-faith partnership with Georgetown and South Park residents, beginning with the creation, at Port of Seattle expense, of truck parking facilities, thus removing both truck congestion and the usurpation of parking space on residential streets."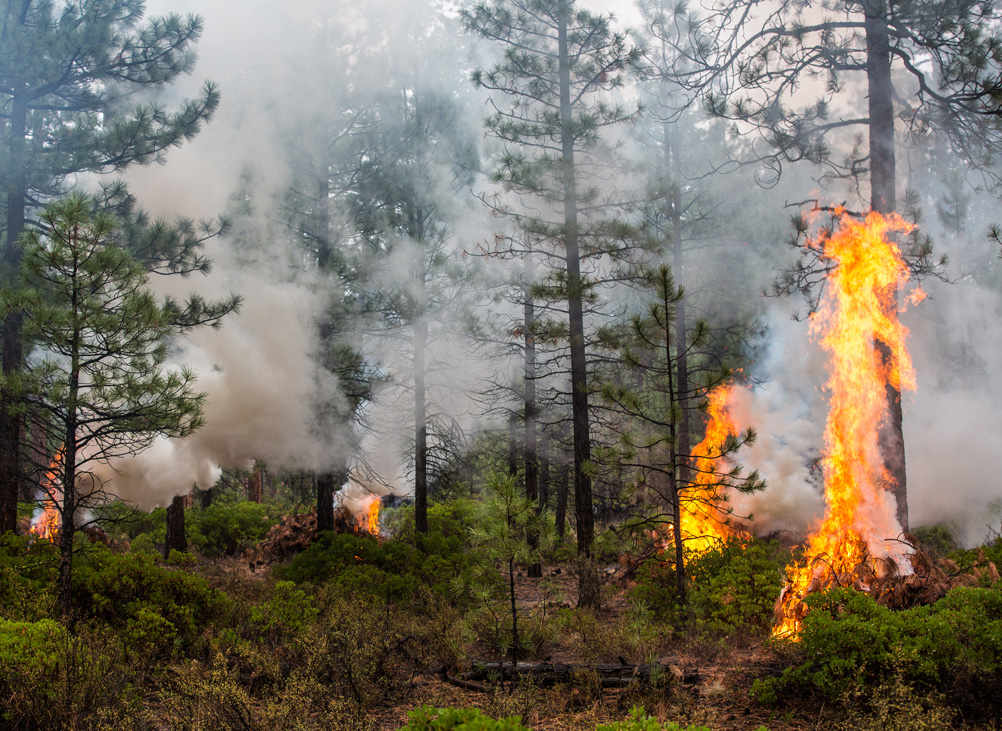 Forests and the Economy | May 2015
Environmentalists and the timber industry — once bitter adversaries — are working as allies on forest restoration. Collaborative forest thinning projects aim to fight megafires before they start — but money is scarce and tens of thousands of acres acres in Oregon now face an elevated risk of catastrophic fire. Ben DeJarnette reports for InvestigateWest.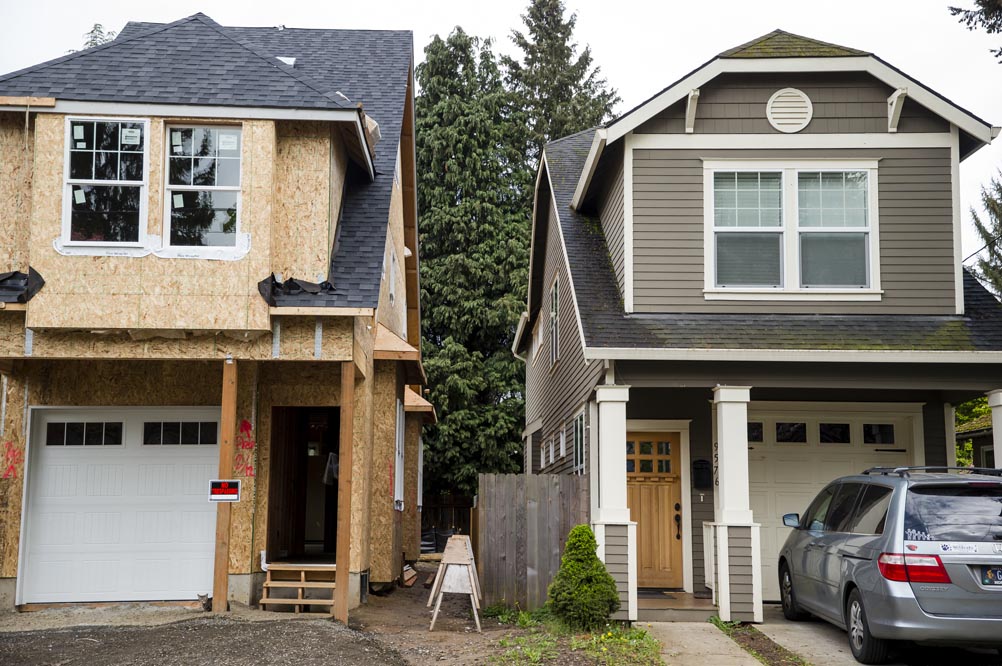 Equity | April 2015
Cash reigns in the Portland housing market. The city faces pressure from a new kind of speculation, as investors buy thousands of homes with cash and long-established protections for bank-financed homebuyers are ignored. Lee van der Voo and James Gordon report for InvestigateWest.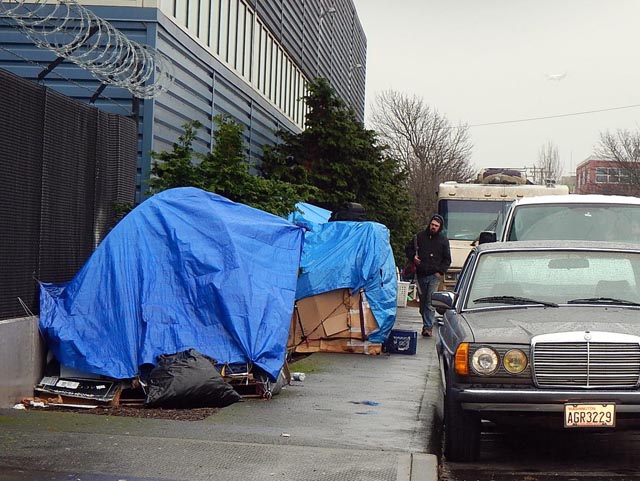 Wealth and Poverty | March 2015
March 2015 marks the anniversary of a bold promise: King County's 10-year plan to end homelessness. Now that the 10-year plan is ending and local homelessness is worse than ever, talk of ending homelessness is being replaced with less-lofty aspirations: making homelessness rare and brief when it does occur.
In collaboration with KUOW this week, we examine the roots of the plan, the challenges it faced, and where community and city leaders think we go from here.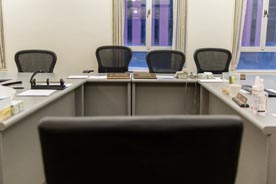 Equal Justice | December 2014
With grand jury reform elsewhere focused on eliminating racial bias and curbing police use of force, Oregon is an outlier: It is one of just 14 states that do not regularly record the citizen grand juries that charge people with felonies.
Almost five years after police killed an unarmed black man in Portland and the Multnomah Co. district attorney petitioned for that grand jury to be recorded, lawmakers in Salem are lining up behind a reform bill to mandate recording statewide, InvestigateWest has learned.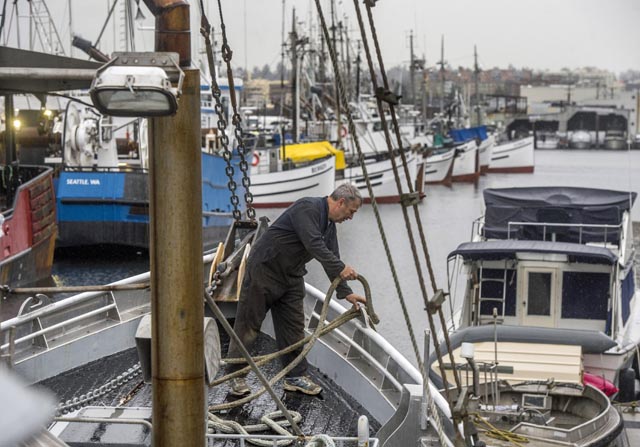 Seafood | December 2014
A struggle in Alaska over shrinking supplies of halibut is threatening the iconic centerpiece fish in favor of cheaper exports, fast-food fillets and fish sticks.
At risk is most of the frozen supply that sustains restaurants, food-service companies and retail stores nationwide, such as Costco and Whole Foods. Lee van der Voo investigates.
Photo: Peter Haley / The News Tribune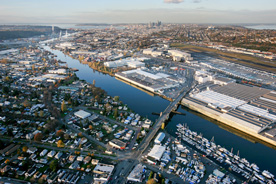 Environment | November 2014
It will take hundreds of millions of dollars to clean up the Duwamish River. But how clean is clean? And who decides?
Robert McClure looks at how lobbyists and community groups have squared off over the health of the waterway and its neighborhoods.
Photo: Paul Joseph Brown/ecosystemphoto.com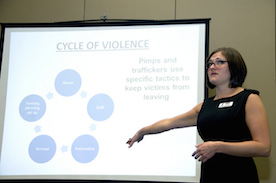 Trafficking | October 2014
Authorities say organized gangs increasingly are trafficking children for sex in the Northwest, and even cooperating with each other to stymie police.
Meanwhile in Portland, the U.S. Attorney's Office has become the third most prolific nationally in securing indictments for trafficking children and adults for sex.
Photo: Oregon DOT/Flickr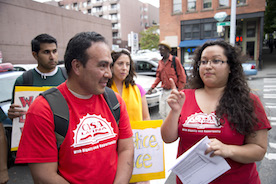 Minimum Wage | August 2014
"Everyone is aware that passing a $15 an hour minimum wage was historic," an advisor to Mayor Ed Murray and the Seattle City Council told InvestigateWest. "But if we cannot enforce that, we haven't accomplished much."
Based on a review of more than 20,000 wage theft complaints, hundreds of pages of reports and more than a dozen interviews, "Stolen Wages" shines a light on the dark world of pay violations in Seattle and across Washington.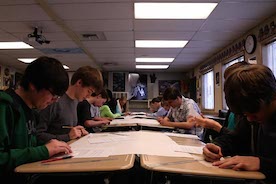 Infrastructure | May 2014
Portable, modular or relocatable classrooms — whatever you call them — are a necessity for cash-strapped schools.
But many portables become permanent fixtures, in place for decades at a time. Costly and insufficient, these aging structures burden the grid, frustrate teachers and administrators and compromise student health.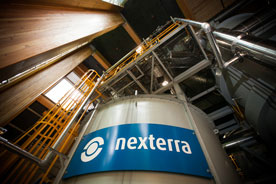 Environment | April 2014
Energizing our world with wood sounds so natural. And it has quickly become a multibillion-dollar industry as governments including British Columbia and the European Union turn to biomass to replace dirty old coal. Yet what we found when we dug into the coal-vs.-wood debate will surprise you.
Acknowledgements
In our work, we rely on the generosity of many others who make their services available for free or at a discount to nonprofits, including Tableau and the Texas A&M GeoServices Team.