Taxing pollutants to pay for water pollution cleanup -- too simple to pass Washington Legislature?
Printer-friendly version
It's a little tough to tell, but it sounds like the idea of raising taxes on petroleum products and other toxic materials to pay for cleaning up stormwater runoff could have trouble getting through the recession-battered Washington Legislature this year. Taxing pollutants to pay for pollution cleanup may be too simple an idea, I suppose.
Today enviros are calling for green-minded citizens to e-mail their representatives in Olympia in support of what they're calling the Clean Water Act of 2008 (HB 3181/SB 6851). It would raise taxes on petroleum and other toxic products that represent the biggest single environmental threat to Puget Sound (not to mention putting a whole bunch of other Washington waterways into violation of the federal Clean Water Act. The Clean Water Act passed in 1972. The one that was supposed to control water pollution by 1985.
Right now the Leg is barreling toward a supposed conclusion – but with nothing even close to agreement on how to balance the budget. The Senate raised its hand for an increase in the sales tax. But Gov. Christine Gregoire and House leaders appear to not like that idea, although they're careful politicians all and haven't ruled it out, either.
Now, I've been writing about the need to clean up stormwater – in particular to rescue Puget Sound, but also as a nationwide program – for going on a decade now. Never before has the Legislature gotten this close to putting into effect such a large, ongoing and broadly based revenue source for stormwater cleanup.
Why do I say the stormwater-cleanup tax appears to be in trouble? Well, there's the aforementioned e-mail campaign. Then there were the negative editorials by the Seattle Times, Everett Herald and Longview Daily News.
One of the well-deserved dings against the legislation is that it's a little misleading to say the tax is all about cleaning up water pollution. Big chunks of the take would go instead to shoring up the general state budget – you know: schools, roads, luxuries like that -- in the early years. Only in 2013 would the $225 million to be raised annually actually go to stormwater cleanup.
The Times points out that it's a bit hard for Gov. Chris Gregoire and legislative leaders to argue that there won't be some kind of bait and switch with this money. Why? Well, there already was one, on taxes currently collected to clean up water pollution. As the Times recounts:
"For the past two years, revenue from the current tax — $260 million — has been swept into the general fund. Instead of redirecting this money to water quality, legislators propose to raise the tax and put large amounts of the new money (69 percent, falling to 36 percent) into the general fund over the next five years. This is why the bill is being offered now. It is about helping to bail out the state budget."
If I'm not mistaken, those are revenues from cigarette taxes passed in the 1980s – the last time the state was supposedly serious about rescuing Puget Sound – that have been systematically re-directed to other uses over not just two years, but two decades.
So Gregoire and the legislative leadership come into this conversation with unclean hands.
However, realize also that the impact of this new tax on consumers would be negligible. The numbers being thrown around in Olympia say it would be maybe an extra 6 cents per gallon of gasoline. In fact, though, Eric de Place of Sightline Institute, in a scathingly simple move – he did some arithmetic! – has shown it would be more like 3 cents per gallon. I had to snicker at this part of his analysis:
"The oil industry has wildly overstated the effect of the new tax. (It's an over-statement of 100 percent for math-inclined folks)."
Snicker.
de Place goes on to argue that even that 3 pennies a gallon wouldn't all be paid by consumers.
Whatever the cost, though, it's not nothing when you multiply it out over the state for a year. In fact, it's about $225 million. Something -- finally -- that starts to get at the scale required to clean up stormwater. And yet, in an era when fuel prices are on what seems like a perpetual roller-coaster ride, this 3 cents a gallon or whatever it is amounts to change the state finds under the couch cushions. It's pretty painless.
Now, I suppose it would be uncharitable to remind people how the oil companies have been enjoying record profits anyway. But then again, I'm not feeling very charitable today.
-- Robert McClure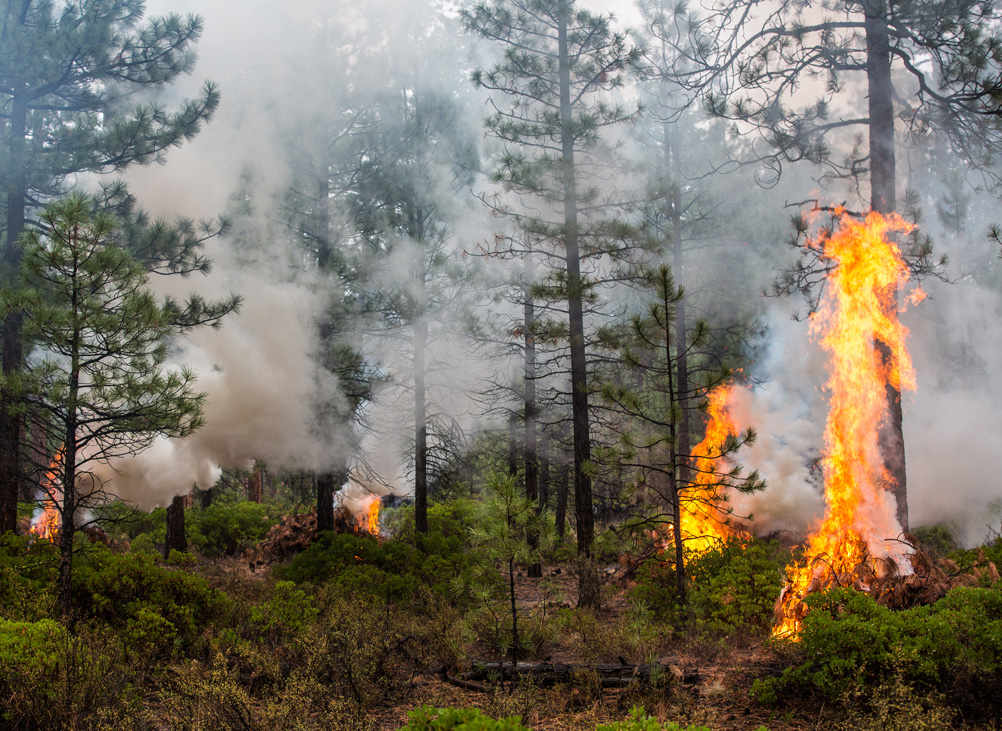 Forests and the Economy | May 2015
Environmentalists and the timber industry — once bitter adversaries — are working as allies on forest restoration. Collaborative forest thinning projects aim to fight megafires before they start — but money is scarce and tens of thousands of acres acres in Oregon now face an elevated risk of catastrophic fire. Ben DeJarnette reports for InvestigateWest.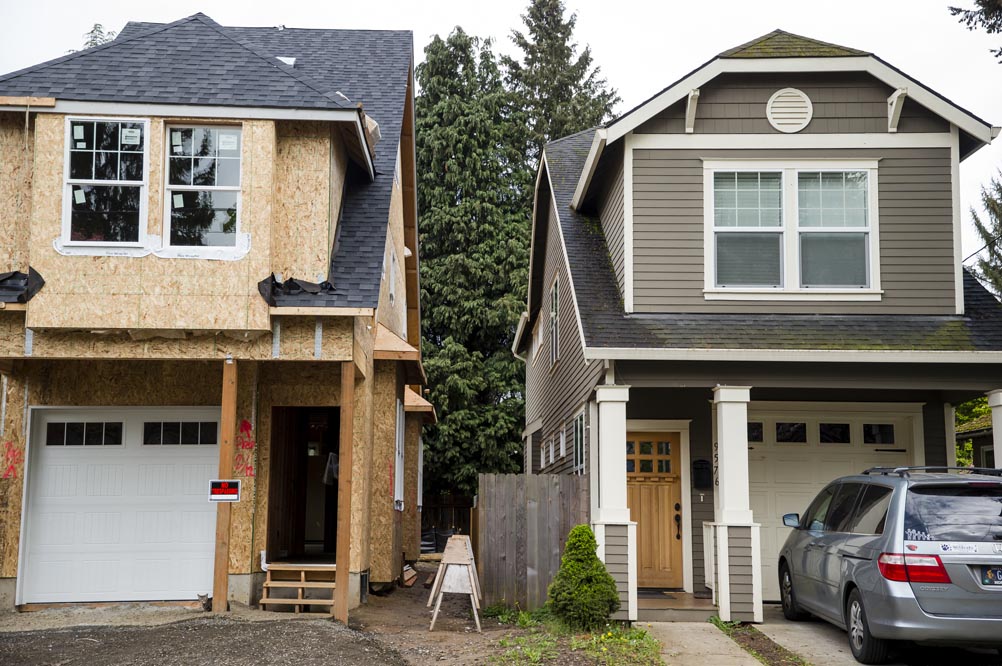 Equity | April 2015
Cash reigns in the Portland housing market. The city faces pressure from a new kind of speculation, as investors buy thousands of homes with cash and long-established protections for bank-financed homebuyers are ignored. Lee van der Voo and James Gordon report for InvestigateWest.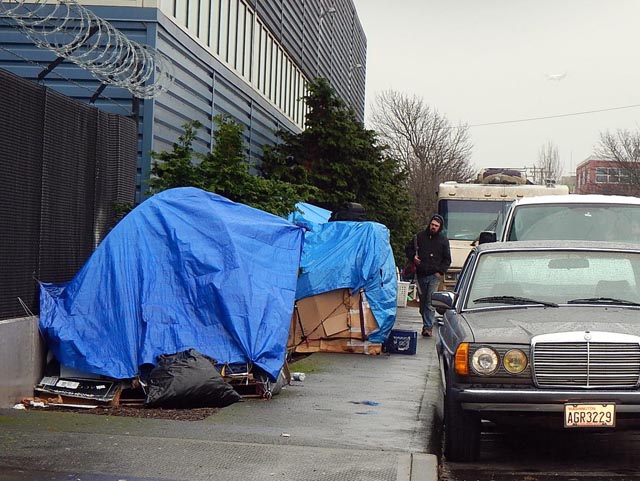 Wealth and Poverty | March 2015
March 2015 marks the anniversary of a bold promise: King County's 10-year plan to end homelessness. Now that the 10-year plan is ending and local homelessness is worse than ever, talk of ending homelessness is being replaced with less-lofty aspirations: making homelessness rare and brief when it does occur.
In collaboration with KUOW this week, we examine the roots of the plan, the challenges it faced, and where community and city leaders think we go from here.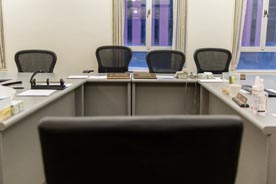 Equal Justice | December 2014
With grand jury reform elsewhere focused on eliminating racial bias and curbing police use of force, Oregon is an outlier: It is one of just 14 states that do not regularly record the citizen grand juries that charge people with felonies.
Almost five years after police killed an unarmed black man in Portland and the Multnomah Co. district attorney petitioned for that grand jury to be recorded, lawmakers in Salem are lining up behind a reform bill to mandate recording statewide, InvestigateWest has learned.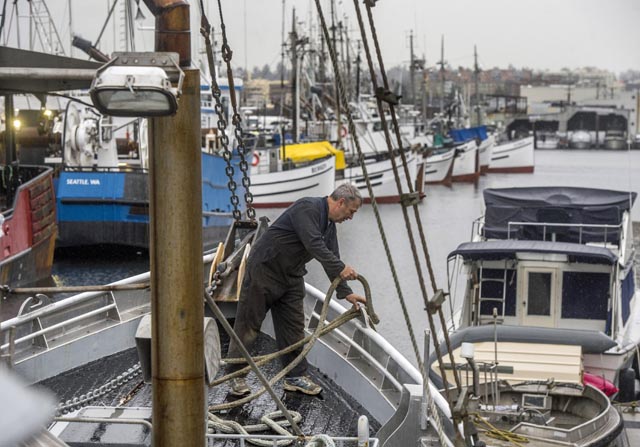 Seafood | December 2014
A struggle in Alaska over shrinking supplies of halibut is threatening the iconic centerpiece fish in favor of cheaper exports, fast-food fillets and fish sticks.
At risk is most of the frozen supply that sustains restaurants, food-service companies and retail stores nationwide, such as Costco and Whole Foods. Lee van der Voo investigates.
Photo: Peter Haley / The News Tribune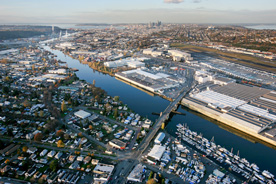 Environment | November 2014
It will take hundreds of millions of dollars to clean up the Duwamish River. But how clean is clean? And who decides?
Robert McClure looks at how lobbyists and community groups have squared off over the health of the waterway and its neighborhoods.
Photo: Paul Joseph Brown/ecosystemphoto.com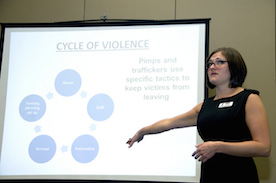 Trafficking | October 2014
Authorities say organized gangs increasingly are trafficking children for sex in the Northwest, and even cooperating with each other to stymie police.
Meanwhile in Portland, the U.S. Attorney's Office has become the third most prolific nationally in securing indictments for trafficking children and adults for sex.
Photo: Oregon DOT/Flickr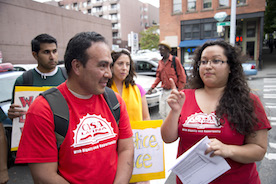 Minimum Wage | August 2014
"Everyone is aware that passing a $15 an hour minimum wage was historic," an advisor to Mayor Ed Murray and the Seattle City Council told InvestigateWest. "But if we cannot enforce that, we haven't accomplished much."
Based on a review of more than 20,000 wage theft complaints, hundreds of pages of reports and more than a dozen interviews, "Stolen Wages" shines a light on the dark world of pay violations in Seattle and across Washington.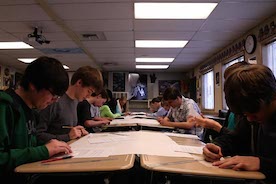 Infrastructure | May 2014
Portable, modular or relocatable classrooms — whatever you call them — are a necessity for cash-strapped schools.
But many portables become permanent fixtures, in place for decades at a time. Costly and insufficient, these aging structures burden the grid, frustrate teachers and administrators and compromise student health.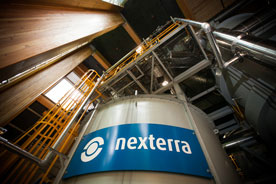 Environment | April 2014
Energizing our world with wood sounds so natural. And it has quickly become a multibillion-dollar industry as governments including British Columbia and the European Union turn to biomass to replace dirty old coal. Yet what we found when we dug into the coal-vs.-wood debate will surprise you.
Acknowledgements
In our work, we rely on the generosity of many others who make their services available for free or at a discount to nonprofits, including Tableau and the Texas A&M GeoServices Team.