EPA gives $30 million to Puget Sound; but warming-related acidity attacks the food chain
Printer-friendly version
The U.S. Environmental Protection Agency announced today it's awarding $30 million to efforts to restore Puget Sound. Sounds like great news -- except that it was completely overshadowed by extraordinarily sobering new science unveiled today: Acidity levels in the Sound, driven by the same processes that are unnaturally warming the planet, appear to be dissolving the shells of oyster larvae. And the weak acid is killing plankton at the base of the food chain -- the one that provides sustenance for creatures all the way up to orcas. And people.
Imagine a world without oysters. It means a lot more than just forgetting about oysters Rockefeller. Oysters are a basic part of the ecosystem, a big part of the processes that make the ocean what it is.
And then, given the news about the plankton, start considering a world without most forms of sea life that we currently know. It's not a big leap. Even for someone who has chronicled bad environmental news for more than two decades, this is an extremely grave development.
Folks, this is really significant news. News reports from the Seattle Times, seattlepi.com and the Puget Sound Business Journal -- the early accounts that already are on line, at least* -- seem to count this as just one more strike against the Sound. But it's more. We're talking about harmful changes across the ecosystem at the cellular level. This is huge -- and hugely depressing -- news.
Puget Sound, because of natural processes and because of the carbon dioxide slurped up from the atmosphere by ocean waters, already is signficantly more acidic than the worldwide average for salt water. It only stands to get worse as our cars, power plants, factories and so forth continue to spew out the carbon dioxide that become acid in the oceans.
The research is a joint project of the National Oceanic and Atmospheric Administration, the University of Washington and the state Department of Ecology. Neither NOAA's press release nor the abstract of the research published this week in Estuarine, Coastal and Shelf Science make a causal link between the high acidity and the shellfish and plankton deaths.
But it's clear that's what researchers strongly suspect. And "more acidity = thinner shellfish shells" is not complicated chemistry. Here's what UW oceanographer Jan Newton had to say:
"This is the first time that the combined impacts of ocean acidification and other natural and human-induced processes have been studied in a large estuary like Puget Sound. We are concerned that ocean acidification may be contributing to the recent loss of oyster larvae reported by oyster hatcheries in the Pacific Northwest including within Puget Sound."
These shocking measurements were taken in 2008. The public wasn't informed until today because the scientists waited until their results were written up, submitted to a peer-reviewed journal, reviewed by said peers, and -- finally this week, about two years after the last measurements were taken -- published.
As for the $30 million being disbursed by EPA, it should be viewed in the context that last year, when the agency's pot of money for Puget Sound was $50 million. But with what's happened to government budgets, this represents a significant ongoing commitment to the Sound by EPA. Here's a map outlining of where the money is going.
-- Robert McClure
*Update 7/13: The Seattle Times' story in the dead-tree product this morning was a definite improvement from the version on the web yesterday, and seemed to grasp that this was pretty scary news. Here is Craig Welch's lede:
The waters in Puget Sound's main basin are acidifying as fast as those along the Washington Coast, where wild oysters have not reproduced since 2005.
And in parts of Hood Canal, home to much of the region's shellfish industry, water-chemistry problems are significantly worse than the rest of Puget Sound.
Scientists from the University of Washington and the National Oceanic and Atmospheric Administration (NOAA) warned Monday that the changing pH of the seas is hitting Puget Sound harder and faster than many other marine waters.
That increasingly corrosive water — a byproduct of carbon-dioxide releases from industries, power plants and vehicles — is probably already harming shellfish, and over time it could reverberate through the marine food chain.
One nitpick: Welch wasn't the only reporter who covered this story to fall into this trap, but I've found it's almost always better to not discuss "pH," and certainly you don't want to do it without warning your readers about what you're talking about. If I do bring up the word "pH" rather than simply talking about acidity versus alkalinity, I try very, very hard not to use any actual pH measurements in the copy, because then you have to explain that the pH scale is logarithmic and, well, it makes for less than easy-to-understand copy. (Never say never, of course. Remember Einstein's admonition: Make everything as simple as possible, but not simpler.)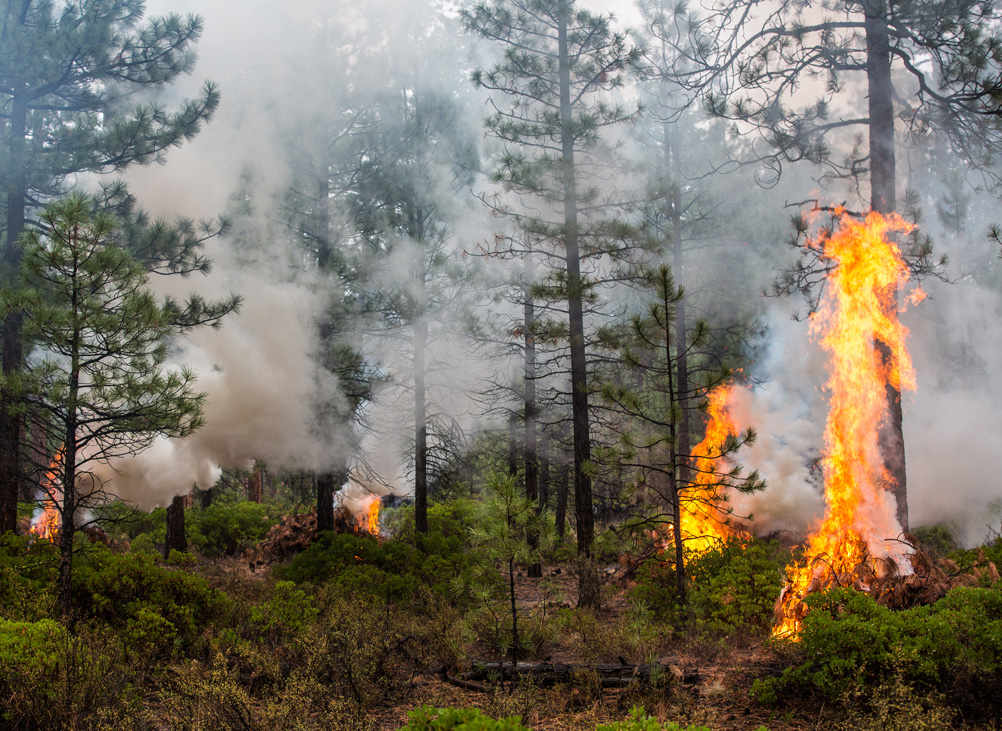 Forests and the Economy | May 2015
Environmentalists and the timber industry — once bitter adversaries — are working as allies on forest restoration. Collaborative forest thinning projects aim to fight megafires before they start — but money is scarce and tens of thousands of acres acres in Oregon now face an elevated risk of catastrophic fire. Ben DeJarnette reports for InvestigateWest.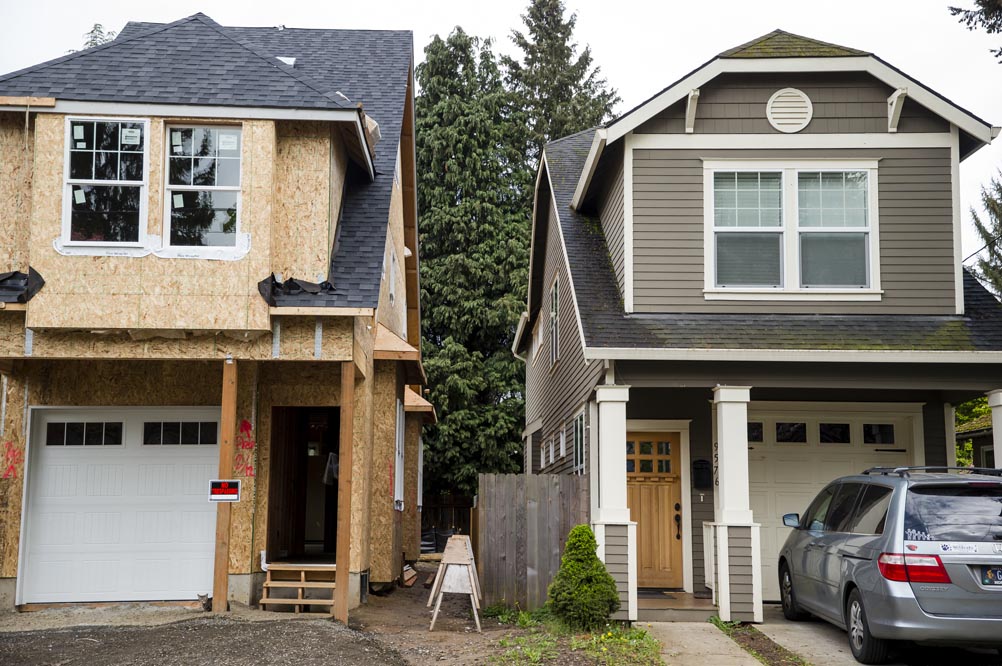 Equity | April 2015
Cash reigns in the Portland housing market. The city faces pressure from a new kind of speculation, as investors buy thousands of homes with cash and long-established protections for bank-financed homebuyers are ignored. Lee van der Voo and James Gordon report for InvestigateWest.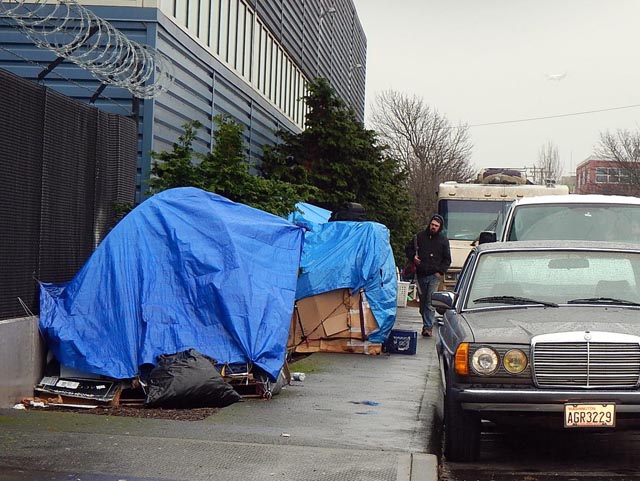 Wealth and Poverty | March 2015
March 2015 marks the anniversary of a bold promise: King County's 10-year plan to end homelessness. Now that the 10-year plan is ending and local homelessness is worse than ever, talk of ending homelessness is being replaced with less-lofty aspirations: making homelessness rare and brief when it does occur.
In collaboration with KUOW this week, we examine the roots of the plan, the challenges it faced, and where community and city leaders think we go from here.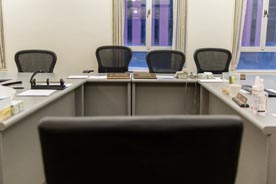 Equal Justice | December 2014
With grand jury reform elsewhere focused on eliminating racial bias and curbing police use of force, Oregon is an outlier: It is one of just 14 states that do not regularly record the citizen grand juries that charge people with felonies.
Almost five years after police killed an unarmed black man in Portland and the Multnomah Co. district attorney petitioned for that grand jury to be recorded, lawmakers in Salem are lining up behind a reform bill to mandate recording statewide, InvestigateWest has learned.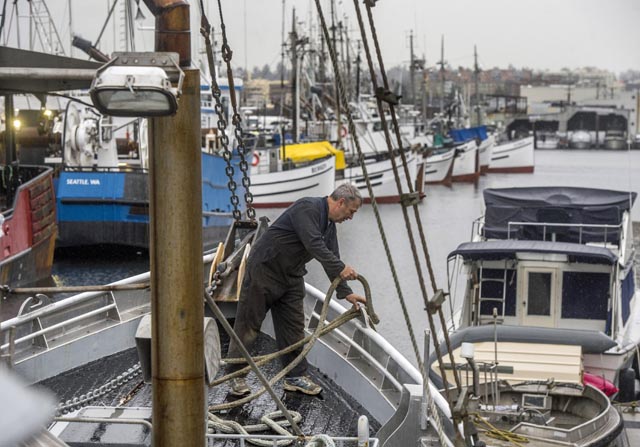 Seafood | December 2014
A struggle in Alaska over shrinking supplies of halibut is threatening the iconic centerpiece fish in favor of cheaper exports, fast-food fillets and fish sticks.
At risk is most of the frozen supply that sustains restaurants, food-service companies and retail stores nationwide, such as Costco and Whole Foods. Lee van der Voo investigates.
Photo: Peter Haley / The News Tribune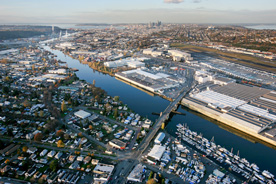 Environment | November 2014
It will take hundreds of millions of dollars to clean up the Duwamish River. But how clean is clean? And who decides?
Robert McClure looks at how lobbyists and community groups have squared off over the health of the waterway and its neighborhoods.
Photo: Paul Joseph Brown/ecosystemphoto.com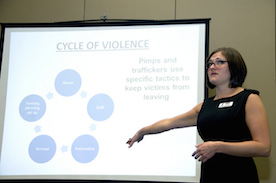 Trafficking | October 2014
Authorities say organized gangs increasingly are trafficking children for sex in the Northwest, and even cooperating with each other to stymie police.
Meanwhile in Portland, the U.S. Attorney's Office has become the third most prolific nationally in securing indictments for trafficking children and adults for sex.
Photo: Oregon DOT/Flickr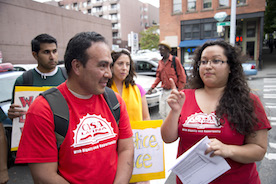 Minimum Wage | August 2014
"Everyone is aware that passing a $15 an hour minimum wage was historic," an advisor to Mayor Ed Murray and the Seattle City Council told InvestigateWest. "But if we cannot enforce that, we haven't accomplished much."
Based on a review of more than 20,000 wage theft complaints, hundreds of pages of reports and more than a dozen interviews, "Stolen Wages" shines a light on the dark world of pay violations in Seattle and across Washington.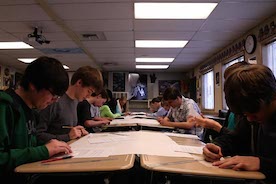 Infrastructure | May 2014
Portable, modular or relocatable classrooms — whatever you call them — are a necessity for cash-strapped schools.
But many portables become permanent fixtures, in place for decades at a time. Costly and insufficient, these aging structures burden the grid, frustrate teachers and administrators and compromise student health.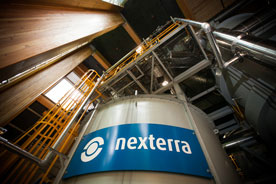 Environment | April 2014
Energizing our world with wood sounds so natural. And it has quickly become a multibillion-dollar industry as governments including British Columbia and the European Union turn to biomass to replace dirty old coal. Yet what we found when we dug into the coal-vs.-wood debate will surprise you.
Acknowledgements
In our work, we rely on the generosity of many others who make their services available for free or at a discount to nonprofits, including Tableau and the Texas A&M GeoServices Team.