Obama finally admits what's been obvious for years: We can't clean up oil spills
Printer-friendly version
Cold comfort for a nation that stands mouth agape at the mind-boggling catastrophe off our southern shore, but today President Obama finally admitted what we and others had been saying for years: America is wholly unprepared for a major oil spill. (And Puget Sound is particularly at risk. More on that in a moment.)
It's just a five-paragraph blurb on The New York Times' website, but in it our nation's highest-ranking civil servant says he made a mistake believing ''the oil companies had their act together when it came to worst case scenarios.'' He went on:
''I was wrong.''
D'ya think? But let's not go too hard on the commander-in-chief, given that every other level of government that's handled the so-called preparations for this massive spill got it wrong as well.
This incredibly dispiriting oil spill continues to leave me a little too slack-jawed to take it on in earnest as a blog topic. But it bears repeating that:
* Skimming oil is largely ineffective, capturing maybe 10 percent of the spilled oil -- if we're lucky.
* Boom is great and useful -- but you can't boom off the whole coast.
* There's a very basic assumption made across the country in planning for the worst-case oil spill: that equipment and workers can be "cascaded in" from other regions of the nation over a period of days to deal with the disaster.
Post-Deepwater Horizon, it doesn't seem necessary to lay bare the fallacies in this last point.
But we think we should point out that in Puget Sound, officials admit they couldn't clean up even a spill a fraction of the size of the Exxon Valdez. That's what was previously considered a worst-case spill here.
Washington's Department of Ecology has a whole wing devoted to preventing and responding to oil spills -- but mostly to preventing them. The emphasis on prevention makes sense, since a state committee reported that trying to clean up a spill smaller than the Exxon Valdez in the closed-in Sound carved by deep glaciers would pretty much prove to be a fool's errand.
Here, no more than two-fifths of a big oil spill could be cleaned up. And that's if the weather is great, and the cleanup -- "cascading" in people and equipment and all that -- is pulled off perfectly.
The track record here? Even the response to the Sound's biggest spill of this decade -- which involved as much oil as the Deepwater Horizon appears to be spewing in an hour or less -- proved a Keystone Kops-like affair.
And don't forget that when all that equipment is "cascaded" away from Puget Sound to, say, the Gulf of Mexico, it can easily leave this region unprepared. To its credit, Ecology tested this in an unannounced drill after the Deepwater Horizon had drawn away many of Puget Sound's oil-spill-fighting resources.
In addition to Puget Sound, consider what would happen if a spill even half the size of the Exxon Valdez occurred in the dead of winter in a frozen-over Arctic Ocean. That's where Shell would like to start offshore driling this summer. Today the word from D.C. is that Obama is putting the kibosh on that idea, at least temporarily. (Note that before the Deepwater Horizon the government had admitted the environmental analysis for the project was deeply flawed -- enough so that government scientists quit over it. But it was going ahead anyway.) Here's what Interior Secretary Ken Salzar had to say today at a Congressional hearing about the Arctic drilling:
"The reality is there are issues of significant concerns in the Arctic; those relate to the oil spill response capabilities. We have concerns that what was previously considered to be safe is not as safe as we had been informed."
Again... we're getting this no-shinola-Sherlock feeling.
Looking beyond the Arctic, Obama is also waving off any new exploratory offshore drilling for at least six months anywhere along America's coasts. But today at that Congressional hearing, Salazar said offshore drilling eventually will go on.
Maybe it will take an even bigger spill to change the Obama administration's mind on that point?
-- Robert McClure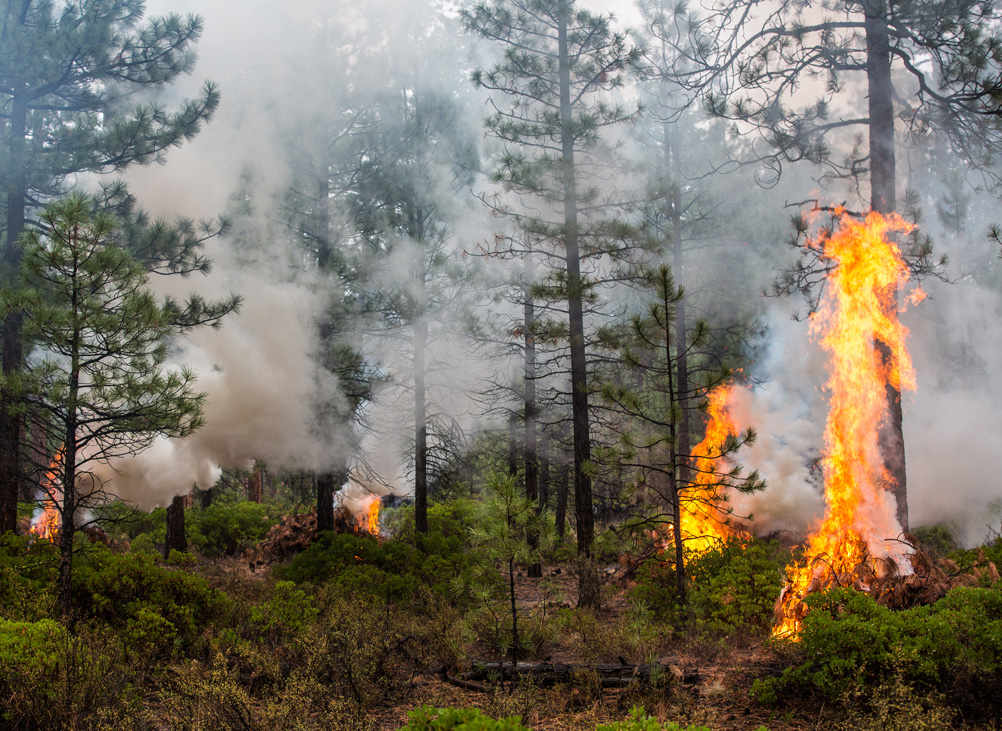 Forests and the Economy | May 2015
Environmentalists and the timber industry — once bitter adversaries — are working as allies on forest restoration. Collaborative forest thinning projects aim to fight megafires before they start — but money is scarce and tens of thousands of acres acres in Oregon now face an elevated risk of catastrophic fire. Ben DeJarnette reports for InvestigateWest.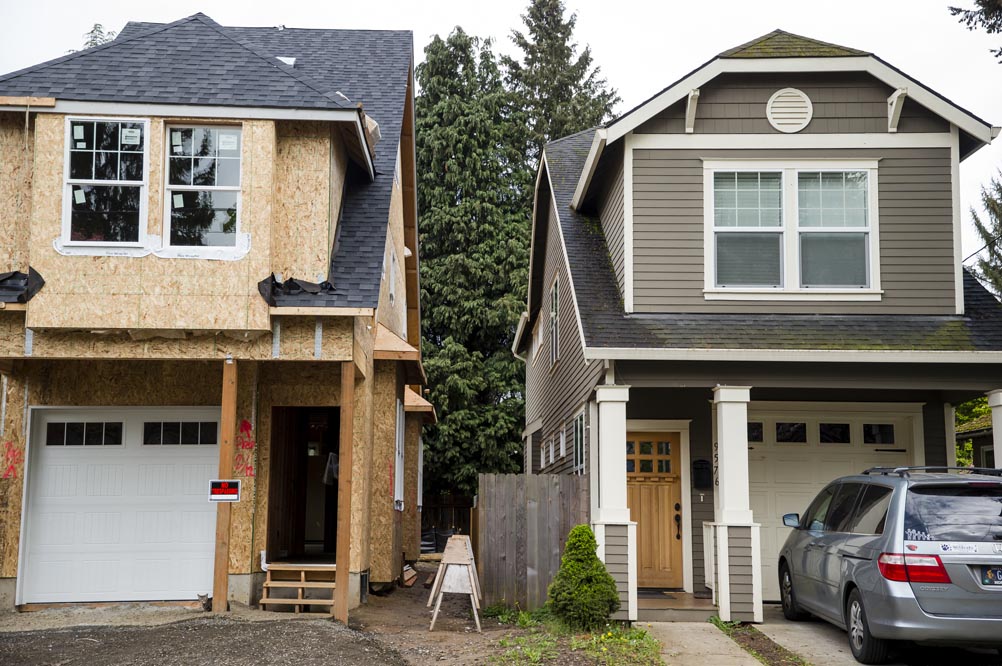 Equity | April 2015
Cash reigns in the Portland housing market. The city faces pressure from a new kind of speculation, as investors buy thousands of homes with cash and long-established protections for bank-financed homebuyers are ignored. Lee van der Voo and James Gordon report for InvestigateWest.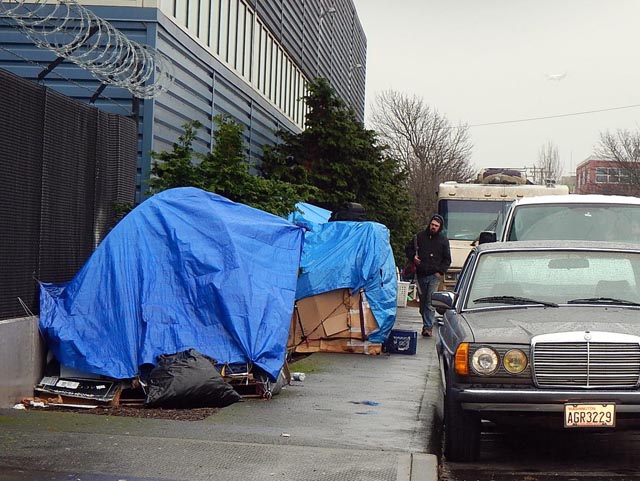 Wealth and Poverty | March 2015
March 2015 marks the anniversary of a bold promise: King County's 10-year plan to end homelessness. Now that the 10-year plan is ending and local homelessness is worse than ever, talk of ending homelessness is being replaced with less-lofty aspirations: making homelessness rare and brief when it does occur.
In collaboration with KUOW this week, we examine the roots of the plan, the challenges it faced, and where community and city leaders think we go from here.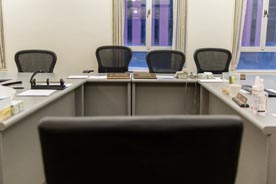 Equal Justice | December 2014
With grand jury reform elsewhere focused on eliminating racial bias and curbing police use of force, Oregon is an outlier: It is one of just 14 states that do not regularly record the citizen grand juries that charge people with felonies.
Almost five years after police killed an unarmed black man in Portland and the Multnomah Co. district attorney petitioned for that grand jury to be recorded, lawmakers in Salem are lining up behind a reform bill to mandate recording statewide, InvestigateWest has learned.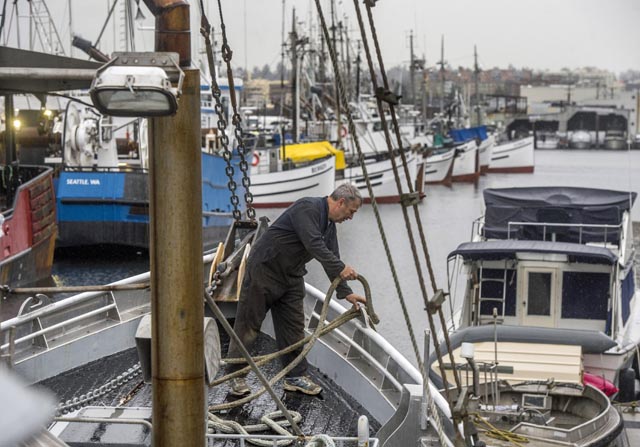 Seafood | December 2014
A struggle in Alaska over shrinking supplies of halibut is threatening the iconic centerpiece fish in favor of cheaper exports, fast-food fillets and fish sticks.
At risk is most of the frozen supply that sustains restaurants, food-service companies and retail stores nationwide, such as Costco and Whole Foods. Lee van der Voo investigates.
Photo: Peter Haley / The News Tribune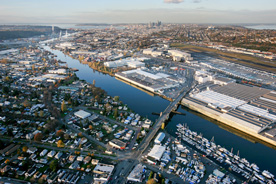 Environment | November 2014
It will take hundreds of millions of dollars to clean up the Duwamish River. But how clean is clean? And who decides?
Robert McClure looks at how lobbyists and community groups have squared off over the health of the waterway and its neighborhoods.
Photo: Paul Joseph Brown/ecosystemphoto.com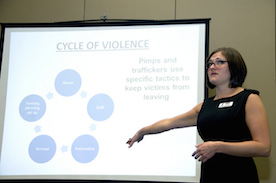 Trafficking | October 2014
Authorities say organized gangs increasingly are trafficking children for sex in the Northwest, and even cooperating with each other to stymie police.
Meanwhile in Portland, the U.S. Attorney's Office has become the third most prolific nationally in securing indictments for trafficking children and adults for sex.
Photo: Oregon DOT/Flickr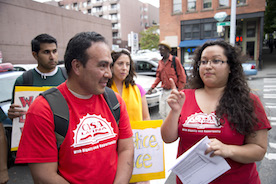 Minimum Wage | August 2014
"Everyone is aware that passing a $15 an hour minimum wage was historic," an advisor to Mayor Ed Murray and the Seattle City Council told InvestigateWest. "But if we cannot enforce that, we haven't accomplished much."
Based on a review of more than 20,000 wage theft complaints, hundreds of pages of reports and more than a dozen interviews, "Stolen Wages" shines a light on the dark world of pay violations in Seattle and across Washington.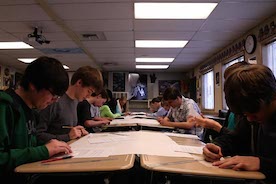 Infrastructure | May 2014
Portable, modular or relocatable classrooms — whatever you call them — are a necessity for cash-strapped schools.
But many portables become permanent fixtures, in place for decades at a time. Costly and insufficient, these aging structures burden the grid, frustrate teachers and administrators and compromise student health.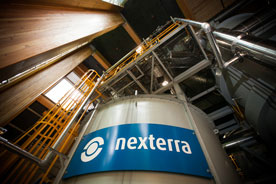 Environment | April 2014
Energizing our world with wood sounds so natural. And it has quickly become a multibillion-dollar industry as governments including British Columbia and the European Union turn to biomass to replace dirty old coal. Yet what we found when we dug into the coal-vs.-wood debate will surprise you.
Acknowledgements
In our work, we rely on the generosity of many others who make their services available for free or at a discount to nonprofits, including Tableau and the Texas A&M GeoServices Team.