Despite massive Gulf oil spill, offshore oil drilling starts soon in the Arctic Ocean
Printer-friendly version
If you thought BP's massive Gulf of Mexico oil spill would give the oil companies some pause about offshore drilling, you were sadly mistaken. Armed with a just-issued appellate court ruling against environmentalists and Alaskan native tribes, Shell is pushing briskly ahead with plans to launch exploratory drilling off the north coast of Alaska in matter of weeks.
Yes, just as BP's Deepwater Horizon spill is revealed to be on course to outdo the nation's worst oil spill, Alaska's Exxon Valdez, another oil company wants to open up vast swaths off the the 49th state's coast for drilling. These are the same waters that produce the nation's largest fish catch.
Recall that, as we recounted not long ago, government auditors have established that the U.S. Minerals Management Service scientists were ordered to do a shoddy job analyzing environmental risks of this new drilling campaign in the Chukchi and Beaufort seas of the Arctic Ocean.
Recall also -- and we're having trouble understanding why this isn't coming up more right about now -- that it wasn't that long ago that Minerals Management Service officials literally were having sex and snorting cocaine with the oil-company execs their agency was supposed to be regulating. In a novel, this would not be believeable. But it happened.
So now that we've covered the institutional background behind this Alaskan oil-drilling adventure, let's consider it in light of the Gulf spill.
Consider that while the Gulf "cleanup" efforts have been stalled by 8-foot seas, waves in the Arctic can swell to 20 feet on a semi-regular basis. In the icy north, winds that are famously stronger than those of the Gulf punish any vessel on the water.
While it's about 47 miles from the Louisiana coast to the Gulf spill site, the Chukchi Sea drilling would take place up to 250 miles from the nearest dock, which is at a speck of a settlement called Wainwright on the remote northwestern Alaskan coast. (And the real help would come from even farther: Dutch Harbor or Prudhoe Bay.)
Think about it: If the supposedly reliable system of "cascading in" oil-spill equipment can't work in the balmy springtime weather of New Orleans, how's it going to function in the total darkness and forever-ice of an Arctic winter?
After the 9th Circuit Court of Appeals' ruling, a coaltion of environmental groups issued a call for the Obama administration to intercede, saying:
"With limited capacity to respond to potential spills and icy, harsh conditions, the Arctic is no place to take our next drilling gamble, especially when there are still so many unknowns – in the Arctic and in the Gulf."
Before plunging ahead in the Arctic, let's at least understand what happened off New Orleans, the enviros are saying in their appeal to the Obama administration.
The president's actions show that he knows oil-spill cleanup plans for the Arctic are inadequate. A few weeks ago, Obama asked the U.S. Geological Survey to "determine what research is needed for an effective and reliable oil spill response in ice-covered regions." He asked the agency to report back by Oct. 1
So, let's get this straight: Drilling starts in summer. Sometime in the fall, the feds promise to have finished figuring out how much more research is needed -- research that could take years -- to know how to respond to an Arctic oil spill.
Shell, of course, says there is nothing to worry about. In an e-mail to the Associated Press, Shell VP Pete Slaiby told the AP's Dan Joling: "We are working hard to identify additional measures that could be incorporated into the (safety) program." Do tell.
The Anchorage Daily News' Elizabeth Bluemink reports that Slaiby and his colleagues have launched a campaign to convince federal regulators, the news media and the public that the proposed offshore drilling in Alaska will be safer than that in the Gulf.
That's because Shell, even with the appellate-court ruling by judges Alex Kozinski, Carlos Bea and Sandra Segal Ikuta in hand, still must clear at least four Obama administration hurdles: approvals by the U.S. Fish and Wildlife Service, the National Marine Fisheries Service, the U.S. Environmental Protection Agency's Environmental Appeals Board, and the U.S. Interior Department, parent of the Minerals Management Service.
It's worth taking a look at how both Shell and BP reacted to a September 2009 Obama administration proposal for stricter offshore-drilling-safety rules. BP protested:
"While BP is supportive of companies having a system in place to reduce risk, accidents, injuries and spills, we are not supportive of the extensive prescriptive regulations as proposed in this rule. We believe industry's current safety and environmental statistics demonstrate that voluntary programs…have been and continue to be very successful."
And Shell had this to say for itself:
"It is our concern that the proposed regulation will add undue burden to our system and require additional collection of information and reporting [sic] the MMS. ... (T)he rule as interpreted could be a significant paperwork-intensive, rulemaking that will impact our business, both operationally and financially."
It's starting to look like BP's Deepwater Horizon spill in the Gulf may have sufficiently invigorated federal regulators that they'll press ahead despite the industry's complaints.
I talked this week with Marilyn Heiman, Director of The Pew Environment Trust's U.S. Arctic Program, who points out that the methane hydrates that blocked BP's attempt to cap the Gulf spill will also be a problem in the Arctic.
And Heiman shared this eye-opening by-the-numbers comparison of spill-response equipment in the Gulf and the Arctic in the first 24 hours of a spill:
Number of vessels in the Gulf: 32. In the Arctic: 13
Skimming* capacity in the Gulf: 171,000 barrels a day. In the Arctic: 24,000 barrels a day.
Feet of boom** able to be used on high seas available in the Gulf: 417,000 feet. In the Arctic: less than 6,000 feet.
Offshore storage capacity*** in the Gulf: 122,000 barrels. In the Arctic: 28,000 barrels.
Said Heiman:
"We just don't think they have the abilty to respond to a blowout the size of the one in the Gulf. All the boom and dispersants in the world cannot manage what they've got going in the Gulf."
And here's another scenario to consider: Even an Arctic blowout that happens in the summer, when high temps are in the 40s, could easily stretch as long as the Gulf, 90 days or more. By then, the ocean is covered in ice. An uncontrolled blowout might spew all through the winter. Imagine what a toxic mess we'd see when the thaw comes.
-- Robert McClure
*Skimming is basically a sham, anyway, if it's supposed to "clean up" an oil spill. Response teams are pretty happy if they can round up one-tenth of the spilled oil. And it's sure to be less than that in the Gulf.
** Boom is also widely misunderstood as "containing" an oil spill. That's the idea, but so much can and does go wrong that faith in boom is really misplaced. It's better to have it than not to have it, but it's far from a cure-all.
***This storage-capacity issue has long been an Achilles' heel of spill-cleanup plans in many regions, including Puget Sound, as Fred Felleman of Friends of the Earth has harped on for years.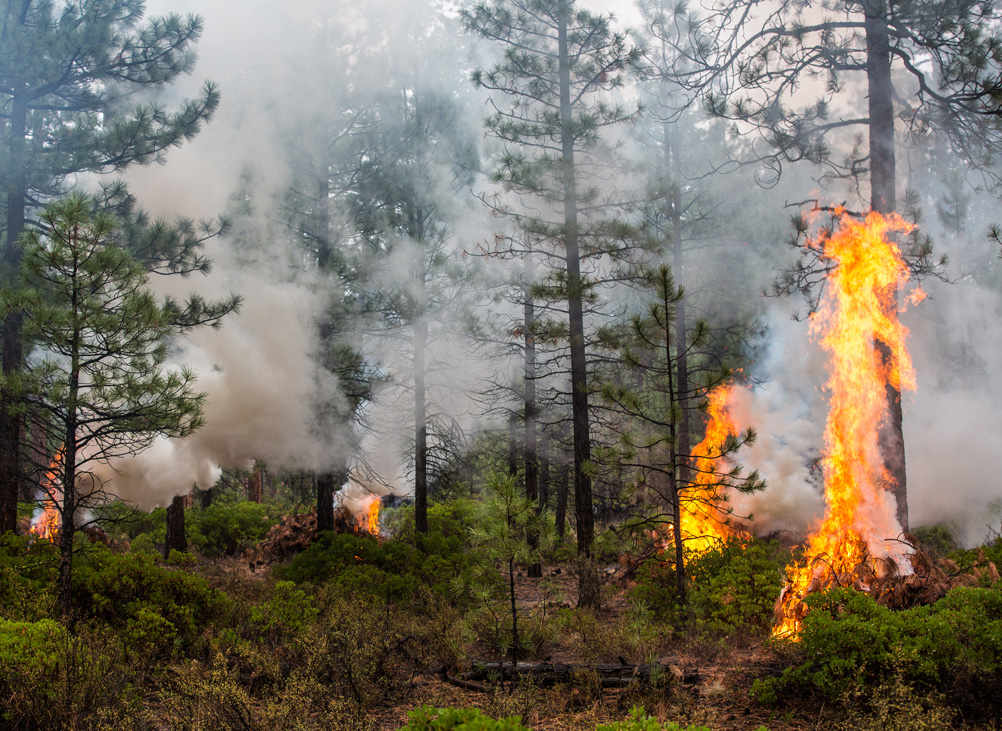 Forests and the Economy | May 2015
Environmentalists and the timber industry — once bitter adversaries — are working as allies on forest restoration. Collaborative forest thinning projects aim to fight megafires before they start — but money is scarce and tens of thousands of acres acres in Oregon now face an elevated risk of catastrophic fire. Ben DeJarnette reports for InvestigateWest.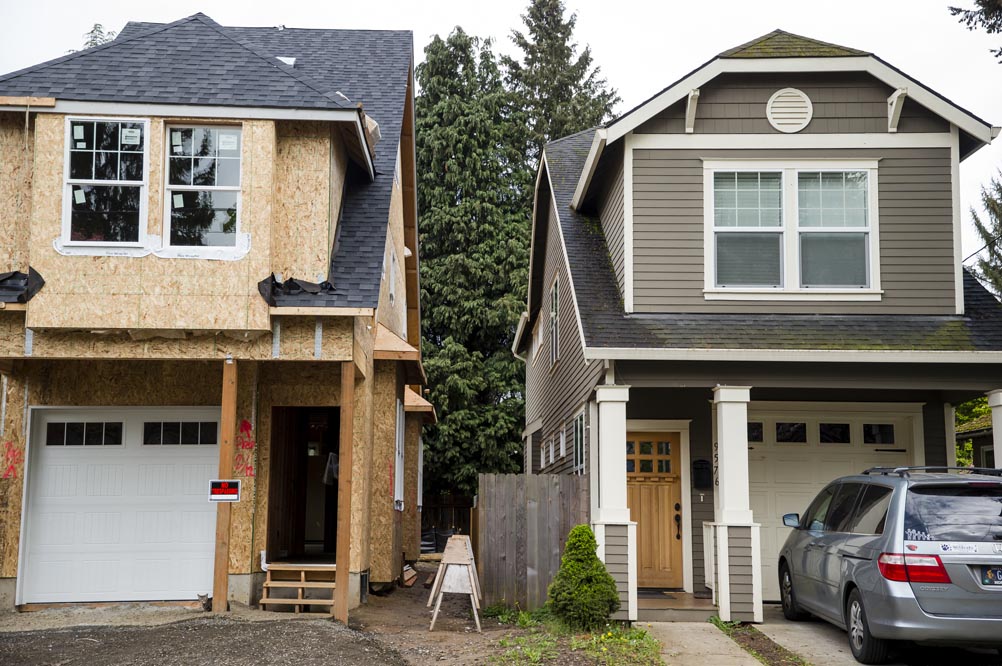 Equity | April 2015
Cash reigns in the Portland housing market. The city faces pressure from a new kind of speculation, as investors buy thousands of homes with cash and long-established protections for bank-financed homebuyers are ignored. Lee van der Voo and James Gordon report for InvestigateWest.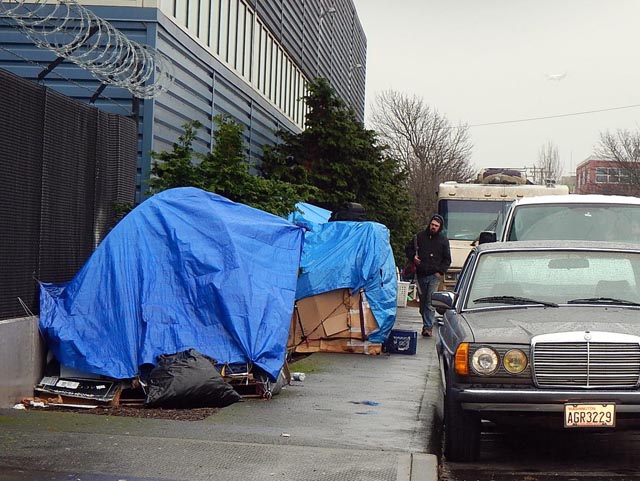 Wealth and Poverty | March 2015
March 2015 marks the anniversary of a bold promise: King County's 10-year plan to end homelessness. Now that the 10-year plan is ending and local homelessness is worse than ever, talk of ending homelessness is being replaced with less-lofty aspirations: making homelessness rare and brief when it does occur.
In collaboration with KUOW this week, we examine the roots of the plan, the challenges it faced, and where community and city leaders think we go from here.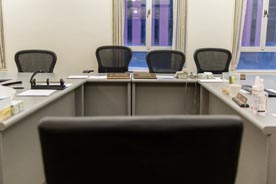 Equal Justice | December 2014
With grand jury reform elsewhere focused on eliminating racial bias and curbing police use of force, Oregon is an outlier: It is one of just 14 states that do not regularly record the citizen grand juries that charge people with felonies.
Almost five years after police killed an unarmed black man in Portland and the Multnomah Co. district attorney petitioned for that grand jury to be recorded, lawmakers in Salem are lining up behind a reform bill to mandate recording statewide, InvestigateWest has learned.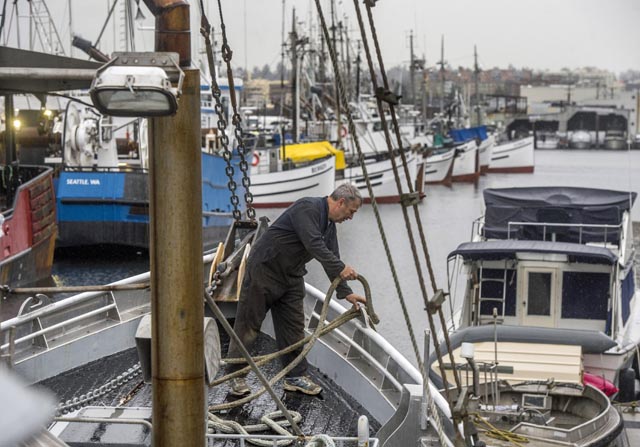 Seafood | December 2014
A struggle in Alaska over shrinking supplies of halibut is threatening the iconic centerpiece fish in favor of cheaper exports, fast-food fillets and fish sticks.
At risk is most of the frozen supply that sustains restaurants, food-service companies and retail stores nationwide, such as Costco and Whole Foods. Lee van der Voo investigates.
Photo: Peter Haley / The News Tribune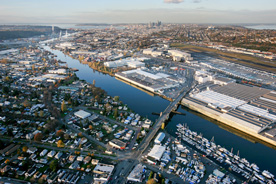 Environment | November 2014
It will take hundreds of millions of dollars to clean up the Duwamish River. But how clean is clean? And who decides?
Robert McClure looks at how lobbyists and community groups have squared off over the health of the waterway and its neighborhoods.
Photo: Paul Joseph Brown/ecosystemphoto.com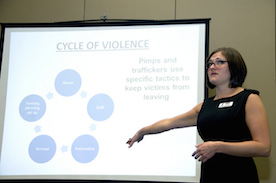 Trafficking | October 2014
Authorities say organized gangs increasingly are trafficking children for sex in the Northwest, and even cooperating with each other to stymie police.
Meanwhile in Portland, the U.S. Attorney's Office has become the third most prolific nationally in securing indictments for trafficking children and adults for sex.
Photo: Oregon DOT/Flickr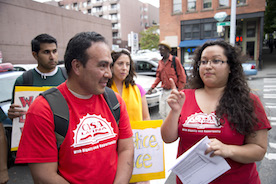 Minimum Wage | August 2014
"Everyone is aware that passing a $15 an hour minimum wage was historic," an advisor to Mayor Ed Murray and the Seattle City Council told InvestigateWest. "But if we cannot enforce that, we haven't accomplished much."
Based on a review of more than 20,000 wage theft complaints, hundreds of pages of reports and more than a dozen interviews, "Stolen Wages" shines a light on the dark world of pay violations in Seattle and across Washington.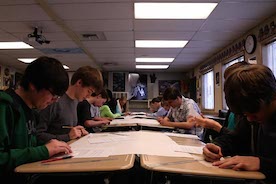 Infrastructure | May 2014
Portable, modular or relocatable classrooms — whatever you call them — are a necessity for cash-strapped schools.
But many portables become permanent fixtures, in place for decades at a time. Costly and insufficient, these aging structures burden the grid, frustrate teachers and administrators and compromise student health.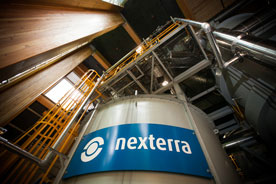 Environment | April 2014
Energizing our world with wood sounds so natural. And it has quickly become a multibillion-dollar industry as governments including British Columbia and the European Union turn to biomass to replace dirty old coal. Yet what we found when we dug into the coal-vs.-wood debate will surprise you.
Acknowledgements
In our work, we rely on the generosity of many others who make their services available for free or at a discount to nonprofits, including Tableau and the Texas A&M GeoServices Team.