Hanford Nuclear Reservation: Big problems at nation's #1 dump, but stimulus funds speed cleanup
Printer-friendly version
Maybe it was the post-Earth Day glow, or perhaps the prospect of a long-delayed vacation. But today when I and colleagues from the Society of Environmental Journalists visited the most contaminated site in North America, Hanford Nuclear Reservation, I was surprised by the amount of progress that has been made on cleanup.
Now, there's no doubt that Hanford is still a mess. The project is starting to look like it will cost roughly twice as much and take roughly twice as long as originally estimated, as Karen Dorn Steele established on our tour. There's been no shortage of screwups and missteps in the cleanup process. Radioactive waste is leaking into the only part of the Columbia River that still flows naturally, onto the spawning grounds for that so-very-rare commodity on the Columbia, a healthy salmon run.
And, of course, there's the seemingly never-ending quest to build what has begun to sound like a figment of someone's imagination: A plant that encases the worst of the wastes in a glass-like substance for longterm storage. Now it's supposed to be done in 2019. I'll believe it when I see it.
Plus, let's not forget just how bad the damage was: 80 square miles of groundwater laced with the likes of strontium, tritium, uranium, hexavalent chromiumand uranium. Not to mention the non-radioactive hazardous waste. At the height of production of plutonium for nuclear bombs, Hanford was drawing 32,000 gallons of water per minute from the river, and dumping it back with basically no treatment, contaminated.
To give you an idea of how bad the problem is at Hanford today, look at the federal budget: Hanford's normal $2 billion allocation – doubled this year by stimulus funds – dwarfs the entire Superfund budget, which President Obama is trying to raise from $605 to $1.3 billion. So, no, I'm not trying to say all is well at Hanford. Just that they are making some progress.
Me and my colleagues on the SEJ board of directors knew coming in that there are plenty of problems at Hanford. And we knew that we'd get the Department of Energy's upbeat version of events on our tour. But I have to say that I still was surprised at the amount of progress DOE and its contractors can point to, with a major boost on the way because of federal stimulus funding.
For example, they're saying the entire Columbia River corridor – basically all the contaminated lands outside the reservation's ultra-polluted Central Plateau – is expected to be cleaned up by 2015. Just today we witnessed the delivery of bright blue filtering machines that will clean pumped-up groundwater on its way to the Columbia. Remediation of the river corridor is halfway done.
When cleanup began in 1989, the mess was colossal: 53 million gallons of waste in 177 underground tanks (and some of these containing truly putrid mixtures, with radioactive and hazardous wastes and solvents and so forth, some in combinations probably never replicated elsewhere.) There were about 800 individual waste sites. Some 70,000 drums' worth of plutonium-contaminated waste was buried or stored at the reservation.
Today all the liquids have been removed from the underground tanks, with 12 tanks partly or totally emptied. About 475 of the 800 waste sites near the river have been cleaned up. Nearly 50,500 drums' worth of waste have been retrieved.
And the folks at Hanford are trying some interesting cleanup techniques. For example, workers have put iron filings underground that help neutralize hexavalent chromium in the groundwater passing through on its way to the river.
Now, the 75-square-mile Central Plateau is a different story altogether. We saw the massive hole in the earth where low-level waste is being buried. This is where the cleanup now promises to stretch as long as 2050. Still, reservation-wide, we heard, all but 10 square miles of the plateau is scheduled to be cleaned up .
So you can see why folks around here are beginning to look over the horizon, to a time when the long cleanup is over. They're making plans for how to keep the economy afloat the end of three-quarters of a century of massive federal outlays in south-central Washington.
And you know what? With all these brainiacs congregated here in the windy, sunny Tri-Cities, they're sponsoring something called the Mid-Columbia Energy Initiative seeks to turn 20 square miles of Hanford into a center to spur energy technologies that don't cause global warming. That's got some possibilities.
Of course, folks around here aren't just thinking solar and wind – they're also big on nuclear. How odd, that in a place so thoroughly stung by the nuclear technology, people still dote on it.
A final fun historical fact related by DOE's Geoff Tyree, one of our tour guides, when I asked about how it was possible for the government to keep the nuclear technology secret here during World War II:
When the Manhattan Project was on and the federal government built a city and a massive industrial complex out in this shrub-steppe high desert, only a handful of key people actually knew what the end product was supposed to be. Workers, of course, knew they were assigned to do. But they didn't know what was going on elsewhere around the reservation. And all of the workers were forbidden to discuss any of what was going on at Hanford.
So for years lots of people knew the government had moved them to this place and was paying them a good wage. But the mystery -- what are we doing here? -- had to be unbearable. Then came the dawn of the nuclear age. After either a nuclear test or the dropping of the first atomic bomb on Hiroshima, the secret was out. The headline in the local paper, the Tri-City Herald:
"It's bombs!"
You gotta love a copy editor who gets to the point.
-- Robert McClure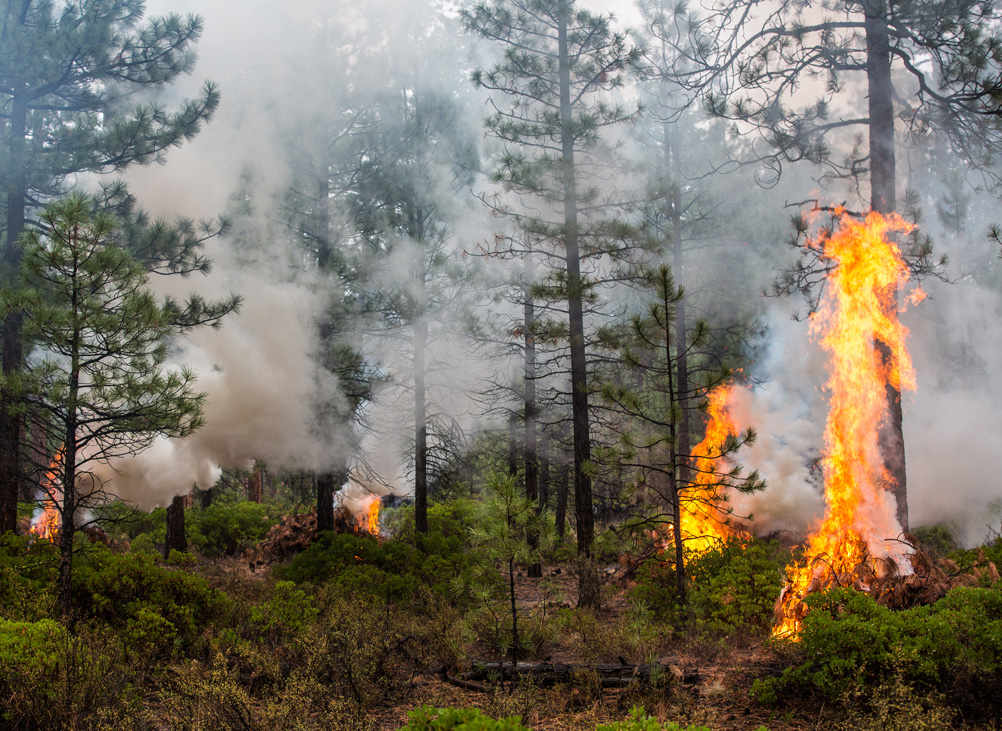 Forests and the Economy | May 2015
Environmentalists and the timber industry — once bitter adversaries — are working as allies on forest restoration. Collaborative forest thinning projects aim to fight megafires before they start — but money is scarce and tens of thousands of acres acres in Oregon now face an elevated risk of catastrophic fire. Ben DeJarnette reports for InvestigateWest.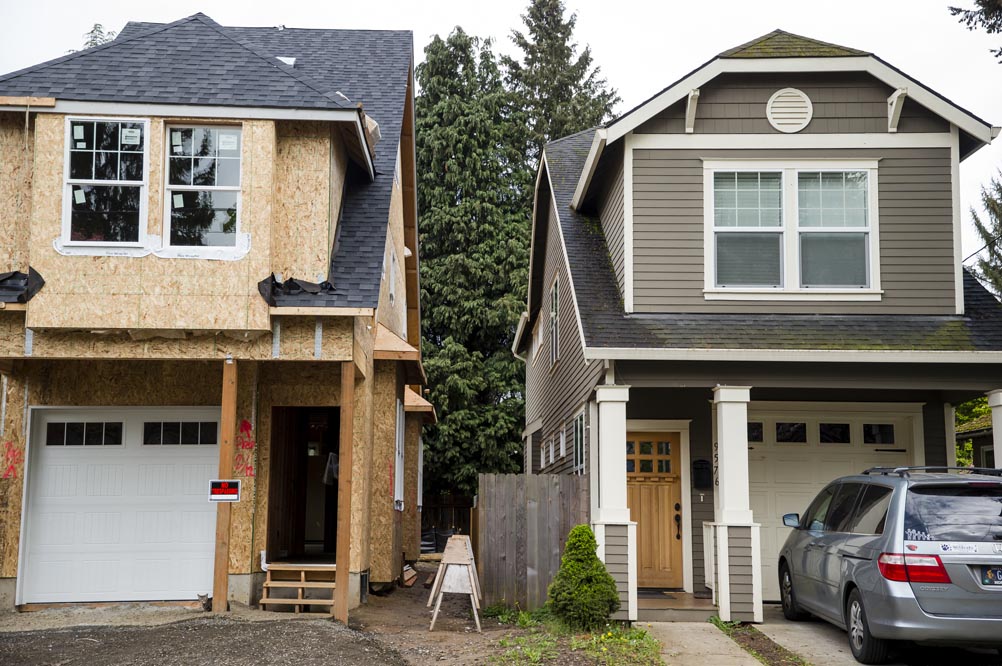 Equity | April 2015
Cash reigns in the Portland housing market. The city faces pressure from a new kind of speculation, as investors buy thousands of homes with cash and long-established protections for bank-financed homebuyers are ignored. Lee van der Voo and James Gordon report for InvestigateWest.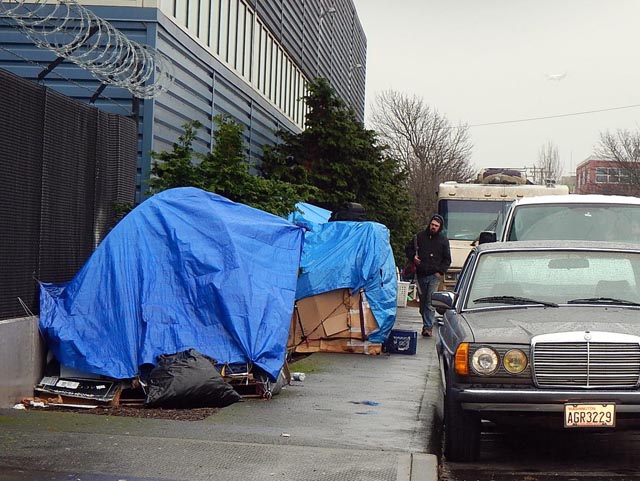 Wealth and Poverty | March 2015
March 2015 marks the anniversary of a bold promise: King County's 10-year plan to end homelessness. Now that the 10-year plan is ending and local homelessness is worse than ever, talk of ending homelessness is being replaced with less-lofty aspirations: making homelessness rare and brief when it does occur.
In collaboration with KUOW this week, we examine the roots of the plan, the challenges it faced, and where community and city leaders think we go from here.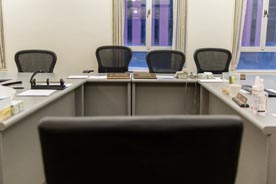 Equal Justice | December 2014
With grand jury reform elsewhere focused on eliminating racial bias and curbing police use of force, Oregon is an outlier: It is one of just 14 states that do not regularly record the citizen grand juries that charge people with felonies.
Almost five years after police killed an unarmed black man in Portland and the Multnomah Co. district attorney petitioned for that grand jury to be recorded, lawmakers in Salem are lining up behind a reform bill to mandate recording statewide, InvestigateWest has learned.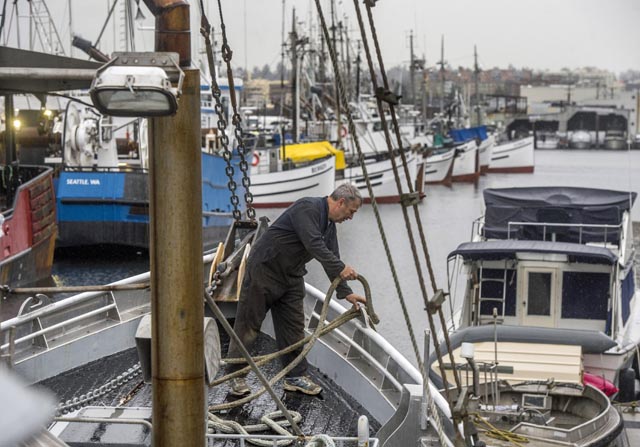 Seafood | December 2014
A struggle in Alaska over shrinking supplies of halibut is threatening the iconic centerpiece fish in favor of cheaper exports, fast-food fillets and fish sticks.
At risk is most of the frozen supply that sustains restaurants, food-service companies and retail stores nationwide, such as Costco and Whole Foods. Lee van der Voo investigates.
Photo: Peter Haley / The News Tribune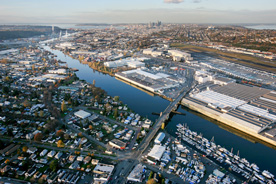 Environment | November 2014
It will take hundreds of millions of dollars to clean up the Duwamish River. But how clean is clean? And who decides?
Robert McClure looks at how lobbyists and community groups have squared off over the health of the waterway and its neighborhoods.
Photo: Paul Joseph Brown/ecosystemphoto.com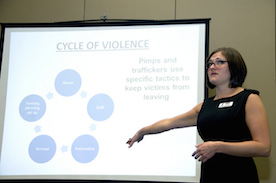 Trafficking | October 2014
Authorities say organized gangs increasingly are trafficking children for sex in the Northwest, and even cooperating with each other to stymie police.
Meanwhile in Portland, the U.S. Attorney's Office has become the third most prolific nationally in securing indictments for trafficking children and adults for sex.
Photo: Oregon DOT/Flickr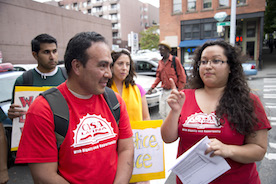 Minimum Wage | August 2014
"Everyone is aware that passing a $15 an hour minimum wage was historic," an advisor to Mayor Ed Murray and the Seattle City Council told InvestigateWest. "But if we cannot enforce that, we haven't accomplished much."
Based on a review of more than 20,000 wage theft complaints, hundreds of pages of reports and more than a dozen interviews, "Stolen Wages" shines a light on the dark world of pay violations in Seattle and across Washington.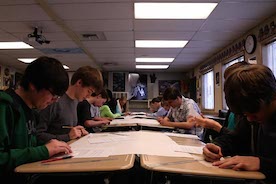 Infrastructure | May 2014
Portable, modular or relocatable classrooms — whatever you call them — are a necessity for cash-strapped schools.
But many portables become permanent fixtures, in place for decades at a time. Costly and insufficient, these aging structures burden the grid, frustrate teachers and administrators and compromise student health.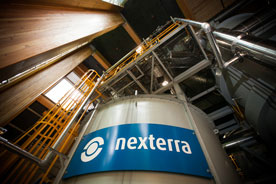 Environment | April 2014
Energizing our world with wood sounds so natural. And it has quickly become a multibillion-dollar industry as governments including British Columbia and the European Union turn to biomass to replace dirty old coal. Yet what we found when we dug into the coal-vs.-wood debate will surprise you.
Acknowledgements
In our work, we rely on the generosity of many others who make their services available for free or at a discount to nonprofits, including Tableau and the Texas A&M GeoServices Team.