Proposed port splits Dems over labor, enviro concerns
Printer-friendly version
By Olivia Henry and Rebecca Tachihara
Western Washington University
The debate over the proposed Gateway Pacific Terminal has been framed as Community David vs. Corporate Goliath, rural livelihoods vs. city NIMBYism, high-wage jobs vs. clean environment. The final concept pits two political bases of the Whatcom County Democrats against one another: unions hungry for jobs and environmentalists concerned about their community becoming the gateway through which coal travels to be burned in China.
Local environmentalists argue that jobs versus environment is a false dichotomy. They describe the debate as "jobs versus jobs," citing concerns for the vitality of Bellingham's redeveloped waterfront, which is divided from the rest of the city by the rail line that would serve the proposed terminal with as many as 20 trains per day.
Nobody, however, is arguing that the local economic picture is rosy.
The debate comes at a time when the county's unemployment rate has surged from 4.9 percent in 2000 to 8.4 percent this May. Residents living below the poverty level accounted for 15.5 percent of the county's population in 2009 (the most recent U.S. Census figures available), which was higher than the state average of 12.3 percent, and nearly double the rate of 7.8 percent in 2000.
Labor unions have come out in support of the latest plan to add high-wage industrial jobs as well as short-term construction jobs to the local labor market. The Gateway Pacific Terminal project could employ 280 permanent, on-site jobs if it is constructed and reaches maximum operational capacity, which is expected to happen by 2026, according to SSA Marine, the company seeking to build the project.
As well, SSA Marine projects 3,400 construction jobs should it be approved. All of the anticipated jobs are expected to be union hires, said Craig Cole, spokesman for the project. Representatives of the Washington State Labor Council, Washington State Building and Construction Trades Council, International Longshore and Warehouse Union and Puget Sound Pilots have all signed a letter of support.
Enough Room Under the Tent?
Despite strong union support, however, traditionally pro-labor Democratic institutions and figures in Bellingham have been reluctant to join with their labor base to back a facility that ships coal. Whatcom Democrats chair Natalie McClendon attempted some bridge building at a Feb. 17 Whatcom County Democrats meeting held at The Sons of Norway Hall downtown.
"We need everyone to know that labor, environmentalists, business people and everyone else are all welcome here in the big tent of the Whatcom Democrats," McClendon said.
The organization's leadership reflects those interests. McClendon is a former executive director of a Texas chapter of the Sierra Club, and Whatcom Democrats Vice Chair Mark Lowry is the president of the Northwest Washington Central Labor Council.
Lowry, who stressed that, when addressing issues within the Democratic party, he speaks only as the vice president of the Whatcom County Democrats and not as labor council president. He says the terminal issue poses a "danger" to the party. But, he added, it would be unfair to characterize labor issues as allied only with Democrats.
"The labor movement has never been a politically homogeneous body. Historically, something on the order of 30 to 40 percent of labor's rank and file is personally conservative, the rest being more liberal," Lowry wrote in an email interview. "Having said all of that, unions as organizations support progressive candidates for office, and that is . . . usually a Democrat."
The emerging divisions around the terminal project disappoint Lowry. Its benefits do not extend just to union members and the unemployed, Lowry said, but also across party lines.
"This is not just about longshoremen. This is about school teachers, bus drivers and thousands of other local people that work to pay the bills, union or not," Lowry wrote. "Dreams are being deferred or lost, and families are breaking up. I have to work to find solutions to this downward spiral.Not because that is the job description of the office that I hold, but because it is the right damned thing to do."
Environmentalists: We're talking about jobs, too
When confronted with a roomful of union members at the Whatcom County Democrats meeting, RE Sources for Sustainable Communities Executive Director Bob Ferris – a key opponent of the proposed terminal – had trouble relating to the labor audience. He said he discarded his prepared statement upon arriving at the meeting.
"I came to talk to the Whatcom County Democrats about community values, environmental impacts and quality of life impacts. [Former labor council president] Dave Warren brought 200 orange-shirted guys shouting 'jobs' in the back of the room," Ferris said in a phone interview. "This I not jobs versus the environment, it's jobs versus jobs. If we put in the terminal, this is going to kill the waterfront redevelopment."
Ferris says that increased train traffic would cut downtown Bellingham off from its to-be-developed 220-acre waterfront, jeopardizing future investment and employment there. The tracks run between downtown and the redevelopment area. The Port's final 2010 environmental impact statementanticipated 3,614 residents living in 1,892 housing units in the redeveloped waterfront area and 8,354 people working there in retail, commercial and industrial jobs once it is built out.
Ferris, who moved to Bellingham from Washington, D.C. in 2010, is unsure how to navigate the middle ground between his environmental principles and unemployment figures.
"It's a very delicate, I would say volatile situation," Ferris said. "I've been here 10 months and I don't understand all the nuances. It creates awkwardness between natural allies that I'm not sure how to understand."
SSA Marine's Cole, himself a former member of the Waterfront Futures Group, an organization that helped shape the redevelopment plan, denied that increased rail traffic would jeopardize that economic horizon.
Cole is a lifelong Democrat who has served on committees and task forces dedicated to environmental preservation. He is also a former board member of RE Sources, which is spearheading the opposition.
"If I thought it was bad [for the waterfront], I won't be doing this," Cole said.
Elections could be affected
Local and state elections will be the litmus test for how the Democratic arty negotiates its loyalties. Western Washington University political science professor Todd Donovan said the challenge for politicians like U.S. Sen. Maria Cantwell, D-Wash., will be to support job creation while not alienating environmental groups.
"[The project] is having a clear impact on elections, but it's the 800-pound gorilla in the room that no one is talking about," Donovan said.
The candidates who may ultimately have the strongest impact on the project's fate—those who would vote on its permitting, are not currently allowed to take positions on it. If the project proceeds, the Whatcom County Council would be acting as a quasi-judicial body in weighing its costs and benefits. Therefore, by law, its members must remain neutral.
Three of the seven council seats are up for election in 2011: Councilman Sam Crawford will be challenged by Christina Maginnis, Councilwoman Barbara Brenner by Alan Black and Councilman Tony Larson by County Executive Pete Kremen.
State Sen. Doug Ericksen, R-Ferndale, who has announced that he will be running for Whatcom County Executive, wrote a letter of support for the terminal in February. Ericksen will run against former Lynden Mayor Jack Louws, former Whatcom County Planning Director David Stalheim and former Whatcom County Public Utilities District #1 Director Tom Anderson.
To date, one member of Congress and several state officials have taken public stances on the terminal.
U.S. Rep. Rick Larsen, D-Wash. has endorsed the project. Larsen is a member of the Transportation and Infrastructure Committee, a ranking member of the Coast Guard and Maritime Subcommittee and a member of the U.S.-China Working Group.
Whatcom County's three Republican state legislators, all representing the 42nd District, have each endorsed the project.
Of the county's Democratic state legislators, all in the 40th District, only Rep. Jeff Morris, D- Mount Vernon has taken a position on the project. In a February letter to the Whatcom County Council, Morris endorsed the terminal proposal, calling it "crucial."
Olivia Henry is a junior majoring in journalism and Rebecca Tachihara is a senior majoring in environmental journalism at Western Washington University.
This story is part of a package produced by the students in the Journalism 450 class at Western Washington University. They were primarily edited by WWU Professor Carolyn Nielsen. InvestigateWest co-founder and senior environmental correspondent Robert McClure advised the students when they were partway through the reporting process, and helped prepare the final stories for publication. View the remaining elements of the package here.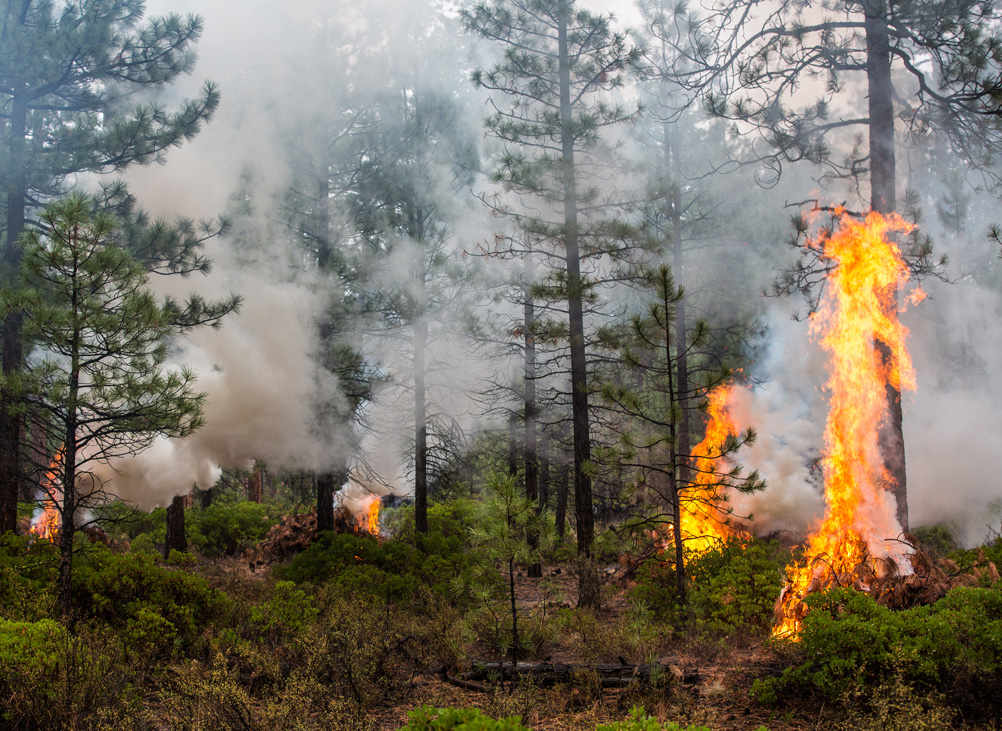 Forests and the Economy | May 2015
Environmentalists and the timber industry — once bitter adversaries — are working as allies on forest restoration. Collaborative forest thinning projects aim to fight megafires before they start — but money is scarce and tens of thousands of acres acres in Oregon now face an elevated risk of catastrophic fire. Ben DeJarnette reports for InvestigateWest.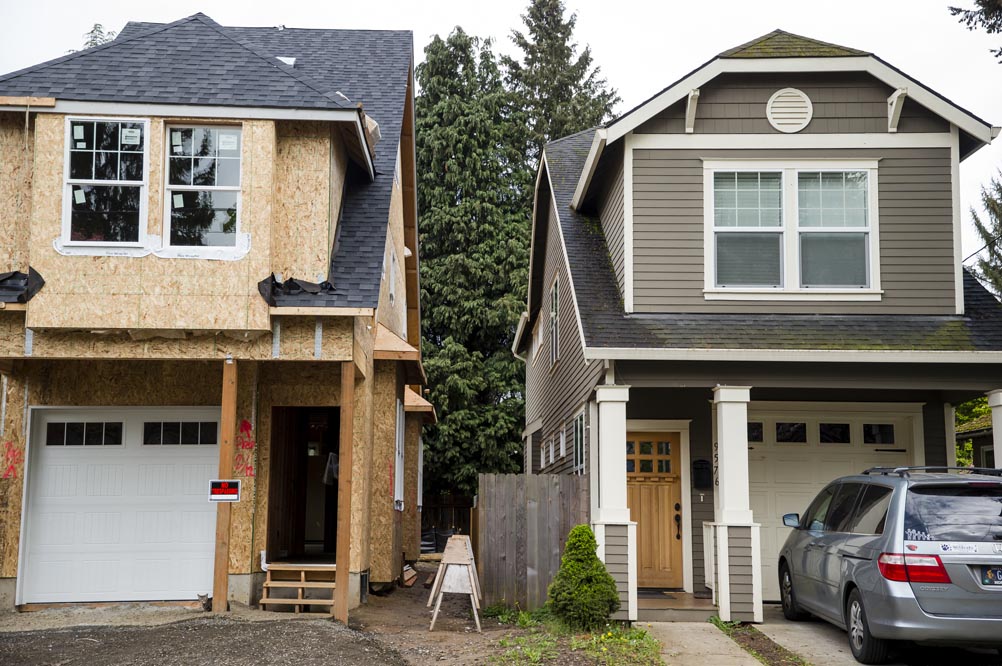 Equity | April 2015
Cash reigns in the Portland housing market. The city faces pressure from a new kind of speculation, as investors buy thousands of homes with cash and long-established protections for bank-financed homebuyers are ignored. Lee van der Voo and James Gordon report for InvestigateWest.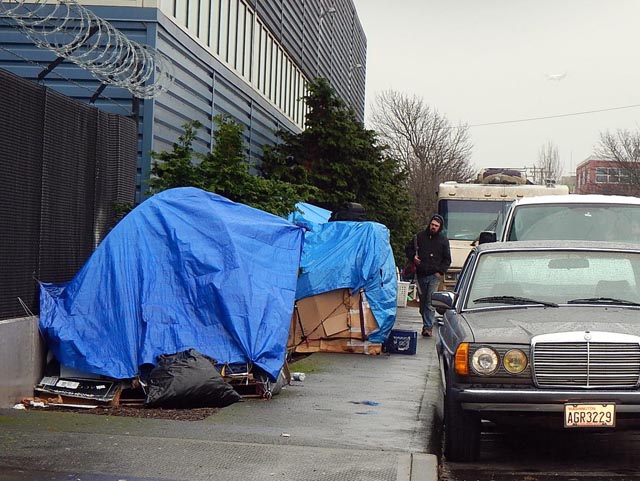 Wealth and Poverty | March 2015
March 2015 marks the anniversary of a bold promise: King County's 10-year plan to end homelessness. Now that the 10-year plan is ending and local homelessness is worse than ever, talk of ending homelessness is being replaced with less-lofty aspirations: making homelessness rare and brief when it does occur.
In collaboration with KUOW this week, we examine the roots of the plan, the challenges it faced, and where community and city leaders think we go from here.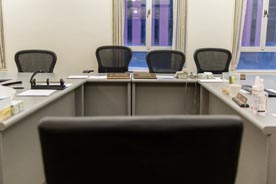 Equal Justice | December 2014
With grand jury reform elsewhere focused on eliminating racial bias and curbing police use of force, Oregon is an outlier: It is one of just 14 states that do not regularly record the citizen grand juries that charge people with felonies.
Almost five years after police killed an unarmed black man in Portland and the Multnomah Co. district attorney petitioned for that grand jury to be recorded, lawmakers in Salem are lining up behind a reform bill to mandate recording statewide, InvestigateWest has learned.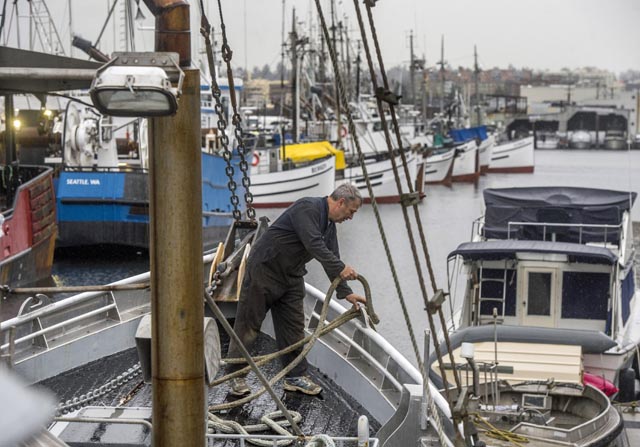 Seafood | December 2014
A struggle in Alaska over shrinking supplies of halibut is threatening the iconic centerpiece fish in favor of cheaper exports, fast-food fillets and fish sticks.
At risk is most of the frozen supply that sustains restaurants, food-service companies and retail stores nationwide, such as Costco and Whole Foods. Lee van der Voo investigates.
Photo: Peter Haley / The News Tribune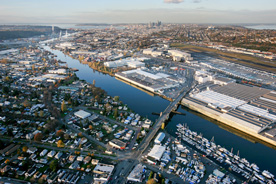 Environment | November 2014
It will take hundreds of millions of dollars to clean up the Duwamish River. But how clean is clean? And who decides?
Robert McClure looks at how lobbyists and community groups have squared off over the health of the waterway and its neighborhoods.
Photo: Paul Joseph Brown/ecosystemphoto.com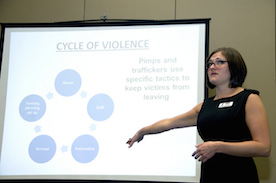 Trafficking | October 2014
Authorities say organized gangs increasingly are trafficking children for sex in the Northwest, and even cooperating with each other to stymie police.
Meanwhile in Portland, the U.S. Attorney's Office has become the third most prolific nationally in securing indictments for trafficking children and adults for sex.
Photo: Oregon DOT/Flickr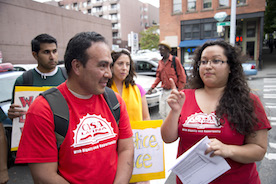 Minimum Wage | August 2014
"Everyone is aware that passing a $15 an hour minimum wage was historic," an advisor to Mayor Ed Murray and the Seattle City Council told InvestigateWest. "But if we cannot enforce that, we haven't accomplished much."
Based on a review of more than 20,000 wage theft complaints, hundreds of pages of reports and more than a dozen interviews, "Stolen Wages" shines a light on the dark world of pay violations in Seattle and across Washington.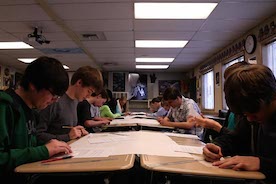 Infrastructure | May 2014
Portable, modular or relocatable classrooms — whatever you call them — are a necessity for cash-strapped schools.
But many portables become permanent fixtures, in place for decades at a time. Costly and insufficient, these aging structures burden the grid, frustrate teachers and administrators and compromise student health.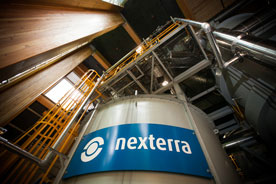 Environment | April 2014
Energizing our world with wood sounds so natural. And it has quickly become a multibillion-dollar industry as governments including British Columbia and the European Union turn to biomass to replace dirty old coal. Yet what we found when we dug into the coal-vs.-wood debate will surprise you.
Acknowledgements
In our work, we rely on the generosity of many others who make their services available for free or at a discount to nonprofits, including Tableau and the Texas A&M GeoServices Team.