InvestigateWest's reporting brings health-care worker safety focus in Legislature
Printer-friendly version
Washington legislators plan to push this session to strengthen worker safety protections for health-care workers who handle chemotherapy drugs on the job, and to provide better tracking of cancers that develop from occupational exposures.
On Jan. 17, Sen. Karen Keiser introduced the first of the bills, SB 5149, which would require that the state cancer registry capture occupational data from cancer patients.
Sen. Jeanne Kohl-Welles, chair of the Labor, Commerce & Consumer Protection Committee, has drafted legislation that will create an occupational safety standard for oncology clinics and other places where chemo is used.
Both bills were developed in response to InvestigateWest's investigation last year exposing the ongoing risk to health-care workers who handle chemotherapy for their jobs. The story appeared on our Web site, and in The Seattle Times, on MSNBC.com, and in an investigative report co-produced with KCTS 9 in Seattle.
"Chemotherapy drugs have been classified as hazardous by the Occupational Safety and Health Association (OSHA) since the mid-1980s, yet we still do not have adequate workplace safety protections in place for health-care workers who handle these powerful drugs on a daily basis," Kohl-Welles said. "This important legislation addresses the problem by establishing occupational safety standards that are specific to chemo-containing drugs."
Such a standard, which does not exist at the federal level, would give state regulators the legal authority to crack down on lax safety practices, she said.
Kohl-Welles said that since InvestigateWest's series she has had several meetings with Department of Health as well as the Department of Labor & Industries representatives to discuss chemo safety issues and was not satisfied with the worker protections they described. "Specifically, according to their presentations, there's nothing in place to ensure as best as possible protections for workers other than following federal guidelines which don't have teeth in them."
Danish studies dating back to the 1970s showed increased leukemia rates among oncology nurses and physicians who treat cancer. Unlike in the U.S., some European countries have been aggressive about capturing occupational data in their cancer registries, which allowed the links to be spotted.
More recently, a 2005 survey of U.S. nurses showed a significant association with infertility and miscarriage among nurses who handled chemo before the age of 25.
Keiser's bill would help establish a database of occupational-based cancers in the state, also something that doesn't exist at the federal level.
"I am convinced we don't have enough information about occupational exposures that have serious potential links to specific cancers," she said. Keiser is meeting this week with her staff and department representatives to finalize the legislation before the session begins Monday, Jan. 10.
"My goal is to make potential occupational exposures easier to track, and to include occupations in the cancer registry," Keiser said. "Making our cancer registry specify occupations should help researchers discover those links."
The inability to link occupational exposures with health outcomes, such as cancer, has hampered efforts to crack down on unsafe handling practices in healthcare institutions as well as other industries.
In July, InvestigateWest's reporting revealed that the federal government failed to require employers to test for contamination, or do ongoing health monitoring of workers who handle chemo, despite knowledge of the potential risks of the drugs.
The federal Occupational Safety and Health Administration has no standards specifically addressing hazardous drugs in the health-care setting, and has no regulatory authority to enforce safety practices with fines or sanctions, other than under its "General Duty" clause, a seldom-used regulation that InvestigateWest found had been deployed just once in 10 years to cite a health care institution for its chemo handling practices.
Two major national studies published in October, 2010, in the Journal of Occupational and Environmental Medicine have since confirmed not only that health-care workplaces continue to be contaminated despite use of voluntary safety procedures, but also verified that such exposures were resulting in chromosomal damage in some workers. Chromosomal damage is one of the known risk factors for cancer.
Whether someone has had such an exposure on the job is often not captured in cancer registries, making it difficult to know whether the illness could have been prevented by more stringent safety controls.
In Washington, the state's cancer registry collects data from health care providers when someone is newly diagnosed with cancer. In principle, that data could include the person's "usual occupation" – if that info is in the person's medical record.
In practice, that piece of data is frequently missing, said Kathryn Golub, program director for the Washington State Cancer registry.
"Unfortunately, as cancer is generally a disease of the aging, occupation is often times reported as "retired" or "unknown" and that is difficult to follow up on," she said. "We are not able to collect the full spectrum of job histories on each case as this scope of information is very rarely available in a patient's record."
The registry also collects information from death records, which have similar limitations, she said.
"My legislation will make it clear that actual occupation will be collected for the registry," Keiser said.
This would allow Washington to do something that the national cancer registries cannot do – analyze its cancer data for trends related to occupations.
The United States Cancer Statistics website, which combines data from every state, does not break out statistics by occupation. The data, which is compiled by the Centers for Disease Control and Prevention and the National Cancer Institute, provides incidence data related to type of cancer, geography, race and ethnicity and age.
"People spend about half their waking hours on the job, and so there's important risk factor info available from industry and occupation information," said Dr. Geoff Calvert, supervisor of medical epidemiology for the National Institute for Occupational Safety and Health, a division of the CDC. Calvert's group at NIOSH has been pushing to get states to obtain better, coded information about occupation and job histories and to supply that to the national database. He said the efforts have been hampered by lack of funding.
The national cancer database can identify risk factors by age, race and income level, but not by occupational history, which is one of the biggest potential contributors to cancer risk, he said.
There are measurable differences in cancer risks for different jobs, and those disparities show up in different cancer rates, he said. In England, for example, about half the cancers attributed to occupation come from the construction industry.
The National Institute for Occupational Safety and Health has identified agriculture and firefighting as potentially high-risk areas for cancer, he said, along with construction and healthcare.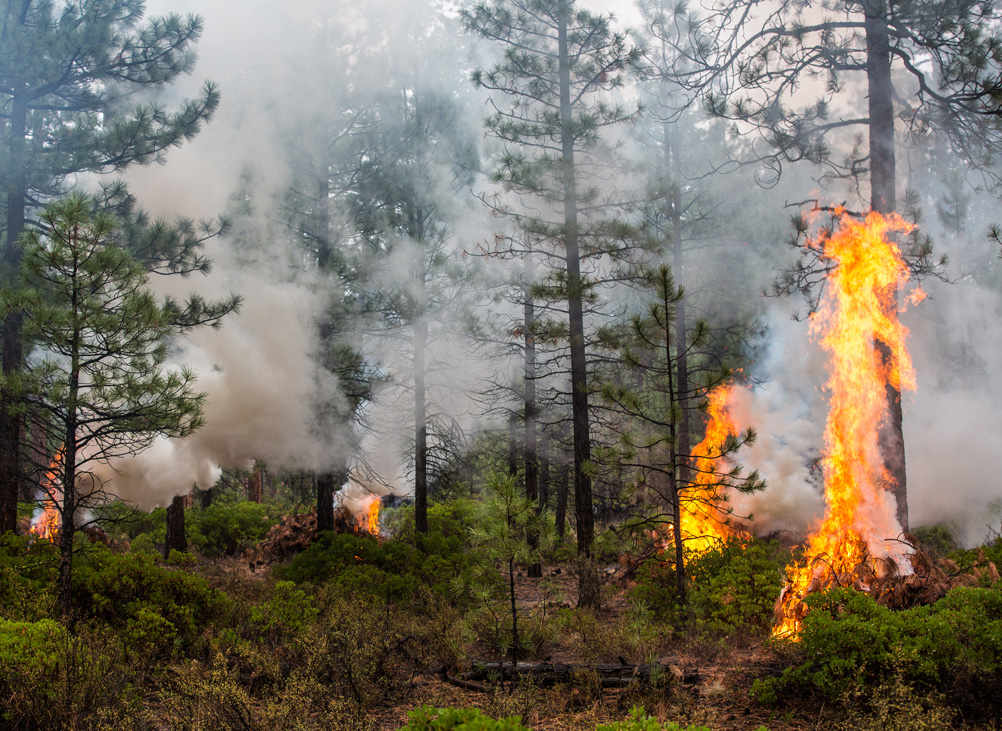 Forests and the Economy | May 2015
Environmentalists and the timber industry — once bitter adversaries — are working as allies on forest restoration. Collaborative forest thinning projects aim to fight megafires before they start — but money is scarce and tens of thousands of acres acres in Oregon now face an elevated risk of catastrophic fire. Ben DeJarnette reports for InvestigateWest.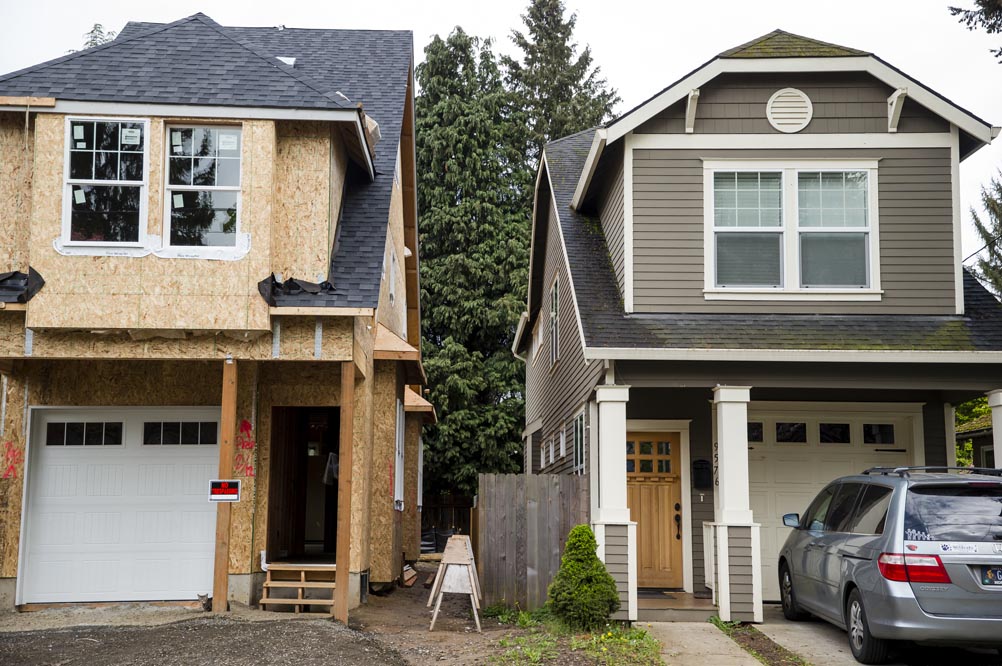 Equity | April 2015
Cash reigns in the Portland housing market. The city faces pressure from a new kind of speculation, as investors buy thousands of homes with cash and long-established protections for bank-financed homebuyers are ignored. Lee van der Voo and James Gordon report for InvestigateWest.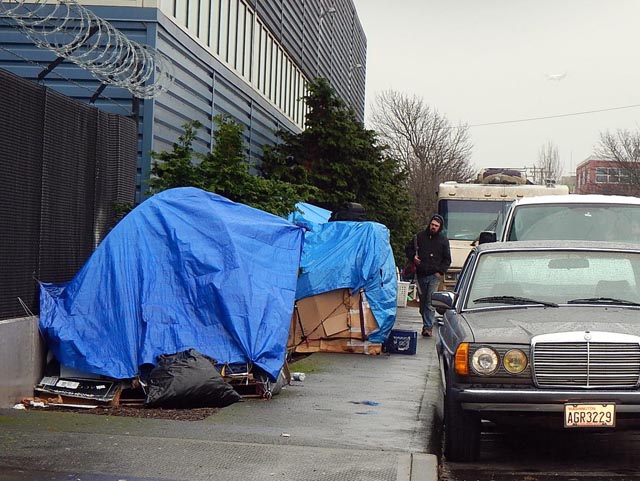 Wealth and Poverty | March 2015
March 2015 marks the anniversary of a bold promise: King County's 10-year plan to end homelessness. Now that the 10-year plan is ending and local homelessness is worse than ever, talk of ending homelessness is being replaced with less-lofty aspirations: making homelessness rare and brief when it does occur.
In collaboration with KUOW this week, we examine the roots of the plan, the challenges it faced, and where community and city leaders think we go from here.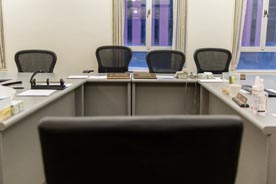 Equal Justice | December 2014
With grand jury reform elsewhere focused on eliminating racial bias and curbing police use of force, Oregon is an outlier: It is one of just 14 states that do not regularly record the citizen grand juries that charge people with felonies.
Almost five years after police killed an unarmed black man in Portland and the Multnomah Co. district attorney petitioned for that grand jury to be recorded, lawmakers in Salem are lining up behind a reform bill to mandate recording statewide, InvestigateWest has learned.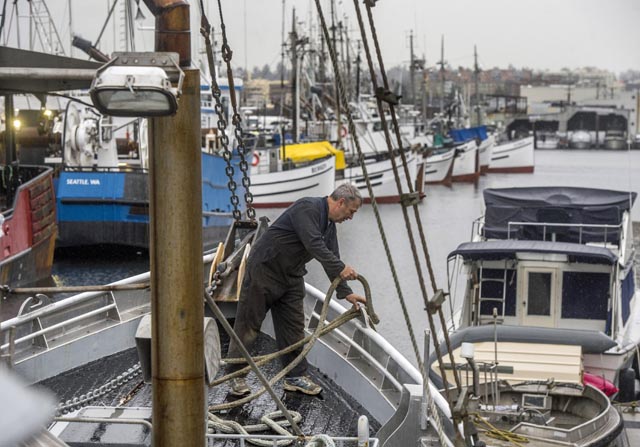 Seafood | December 2014
A struggle in Alaska over shrinking supplies of halibut is threatening the iconic centerpiece fish in favor of cheaper exports, fast-food fillets and fish sticks.
At risk is most of the frozen supply that sustains restaurants, food-service companies and retail stores nationwide, such as Costco and Whole Foods. Lee van der Voo investigates.
Photo: Peter Haley / The News Tribune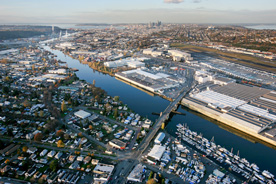 Environment | November 2014
It will take hundreds of millions of dollars to clean up the Duwamish River. But how clean is clean? And who decides?
Robert McClure looks at how lobbyists and community groups have squared off over the health of the waterway and its neighborhoods.
Photo: Paul Joseph Brown/ecosystemphoto.com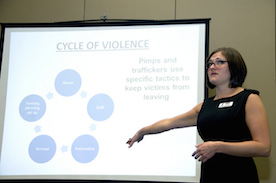 Trafficking | October 2014
Authorities say organized gangs increasingly are trafficking children for sex in the Northwest, and even cooperating with each other to stymie police.
Meanwhile in Portland, the U.S. Attorney's Office has become the third most prolific nationally in securing indictments for trafficking children and adults for sex.
Photo: Oregon DOT/Flickr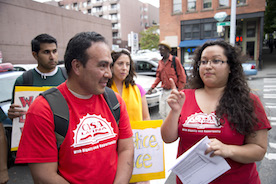 Minimum Wage | August 2014
"Everyone is aware that passing a $15 an hour minimum wage was historic," an advisor to Mayor Ed Murray and the Seattle City Council told InvestigateWest. "But if we cannot enforce that, we haven't accomplished much."
Based on a review of more than 20,000 wage theft complaints, hundreds of pages of reports and more than a dozen interviews, "Stolen Wages" shines a light on the dark world of pay violations in Seattle and across Washington.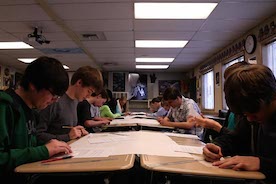 Infrastructure | May 2014
Portable, modular or relocatable classrooms — whatever you call them — are a necessity for cash-strapped schools.
But many portables become permanent fixtures, in place for decades at a time. Costly and insufficient, these aging structures burden the grid, frustrate teachers and administrators and compromise student health.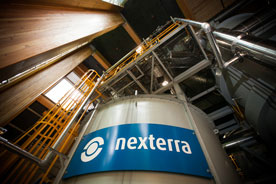 Environment | April 2014
Energizing our world with wood sounds so natural. And it has quickly become a multibillion-dollar industry as governments including British Columbia and the European Union turn to biomass to replace dirty old coal. Yet what we found when we dug into the coal-vs.-wood debate will surprise you.
Acknowledgements
In our work, we rely on the generosity of many others who make their services available for free or at a discount to nonprofits, including Tableau and the Texas A&M GeoServices Team.