Homeless Young Adults Need Specialized Job Training
Printer-friendly version
InvestigateWest interns Emily Holt and Cassandra Little, both 2010 graduates of Seattle University, spent three months working on a project about family homelessness as part of Seattle University's Journalism Fellowship on Family Homelessness. Seattle University received funding for the fellowship from the Bill & Melinda Gates Foundation. InvestigateWest's full project on family homelessness will be published this fall.
InvestigateWest reporter Carol Smith worked closely with Holt and Little as they developed sources. Smith, who has years of experience reporting on complex social issues, mentored the Seattle University fellows as they explored different aspects of homelessness. Their work took each of them into the field where they spent hours observing and interviewing subjects for their stories. Here's a look at some of their work:
Young adults make up a fourth of the homeless population in Washington, yet very minimal research has been conducted on the job training needs of this population.
With unemployment high, and unemployment for young adults at a record 19 percent, jobs are scarce. For young adults without family resources and high school or college degrees, many of the hurdles for finding jobs are even higher.
Housing is an especially tough barrier in the Seattle metro area.
According to the Washington Center for Real Estate Research, the average rent for a one-bedroom apartment in King County is $917 per month. To reasonably afford a one-bedroom apartment in King County, a person has to make about $19 per hour.
But young adults are unlikely to qualify for a $19 per hour jobs without specialized job training programs to help prepare them for the workforce.
Homeless young adults, for example, may have not have learned basic life skills, such as budgeting and conflict resolution that would be helpful on the job. Many homeless young adults are often also in need of mental health services.
A national study found that 25 percent of former foster youth suffer from post traumatic stress disorder (double that of Vietnam war veterans), 20 percent from major depression, and 17 percent from social phobia. All of these disorders can negatively affect the young adult's ability to succeed in the workplace.
The three most common aspects of successful job training programs are an atmosphere of support, mental health services, and the teaching of market-demanded, livable-wage jobs. If these three components are applied to new job training initiatives, homeless youth may be given a chance to succeed in the workforce and in turn, be able to maintain a permanent residence.
One organization that is successfully providing job training to homeless youth is the YMCA Center for Young Adults. The YMCA's Working to Achieve Growth in Employment Skills (WAGES) program is funded by the City of Seattle's Working Zone Initiative and serves about 6 young adults throughout the year.
The program offers 10 week internships that pay minimum wage. Participants work three to four days a week with partner organizations. To supplement the work, participants engage in two days of class per week where they learn life skills, tour technical colleges, and listen in on skill building workshops.
"This year, 28 young adults applied for six slots," said YMCA Young Adult Center Director Julie Jacobson.
The six students are placed at one of four locations, which include Sanctuary Arts, a graphic design and screening company in the university district, ReStore, a recycling warehouse in Ballard, Treehouse, an organization that supports foster children, and the Amy Yee Orchard in the Rainier Valley, which supports sustainable farming.
"My pie in the sky dream for this program is to partner with retail chains like Starbucks or Subway that are willing to take a chance. The retail chain would pay the wages and the YMCA Center for Young Adults would provide the extra support to ensure that the young adults succeed in their position," said Jacobson.
But the chance that retail chains will take a risk on these young adults is bleak. "This population is not as attractive as those who are older or have more experience," Jacobson said.
However, the community should take the risk and invest in these young adults. A cost-benefit analysis for providing job training to homeless foster youth found that the training increased long-term tax revenue as well as decreased government expenses on health services, welfare payments, and housing.
Investing in homeless young adult job training programs can better our workforce and make lasting changes in the lives of those who may otherwise not get the chance to succeed.
References
Washington Center for Real Estate Research
http://www.wcrer.wsu.edu/Apartment%20Vacancy/Apt%20Statewide%20Mar10.pdf
Atkinson, M. (2008). Aging Out of Foster Care: Towards a Universal Safety Net for
Former Foster Care Youth. Harvard Civil Rights-Civil Liberties Law Review, 43, 183-212. http://www.law.harvard.edu/students/orgs/crcl/vol43_1/183-212.pdf
Lowen, A., Demirel, S., Estee, S., & Schreiner, B. (2001) A Study of Families Helped by Shelters and Their Use of Welfare and Social Services. Washington State Department of Social and Health Services. http://www.dshs.wa.gov/pdf/ms/rda/research/11/98.pdf
Pecora, P. J., Kessler, R. C., Williams, et al. (2006). Improving family foster care:
Findings from the Northwest Foster Care Alumni Study. Casey Family Programs.
http://www.casey.org/Resources/Publications/pdf/ImprovingFamilyFosterCare_ES.pdf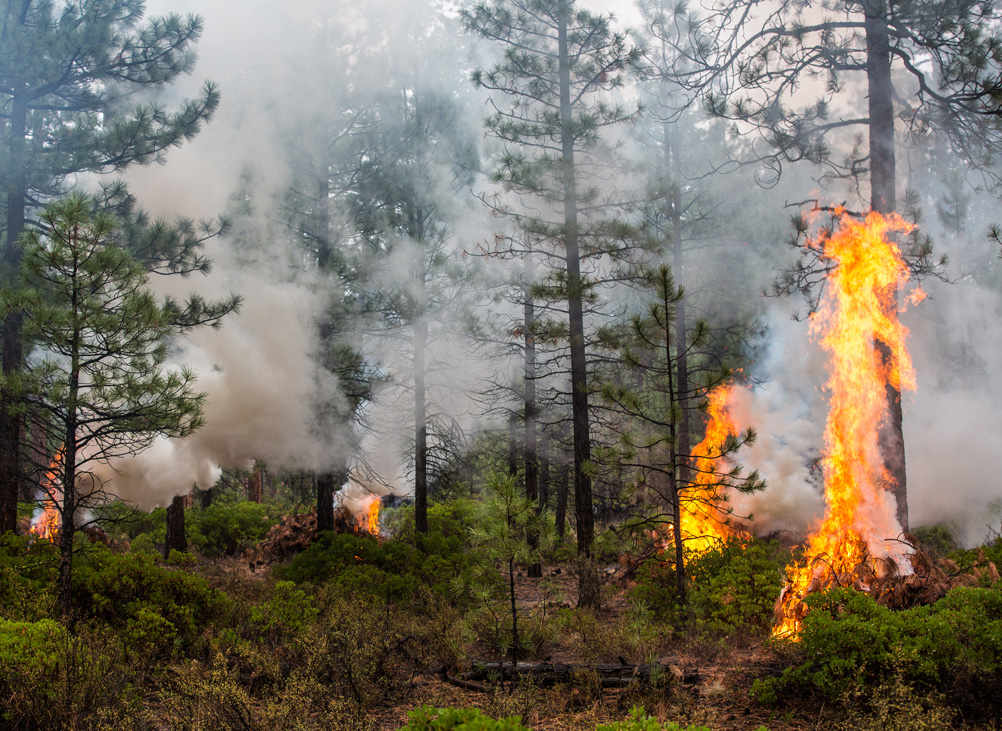 Forests and the Economy | May 2015
Environmentalists and the timber industry — once bitter adversaries — are working as allies on forest restoration. Collaborative forest thinning projects aim to fight megafires before they start — but money is scarce and tens of thousands of acres acres in Oregon now face an elevated risk of catastrophic fire. Ben DeJarnette reports for InvestigateWest.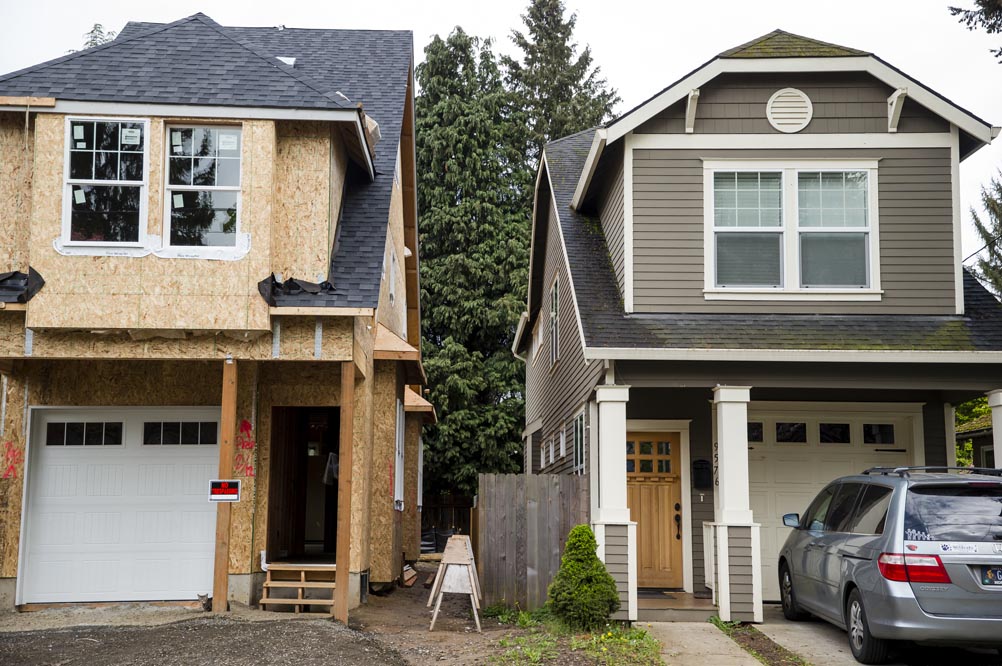 Equity | April 2015
Cash reigns in the Portland housing market. The city faces pressure from a new kind of speculation, as investors buy thousands of homes with cash and long-established protections for bank-financed homebuyers are ignored. Lee van der Voo and James Gordon report for InvestigateWest.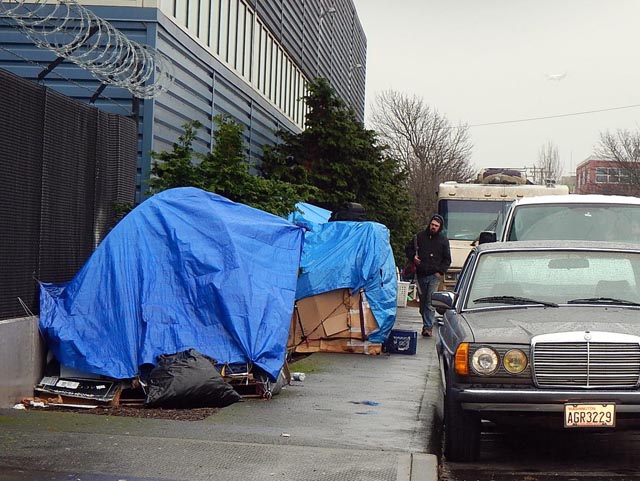 Wealth and Poverty | March 2015
March 2015 marks the anniversary of a bold promise: King County's 10-year plan to end homelessness. Now that the 10-year plan is ending and local homelessness is worse than ever, talk of ending homelessness is being replaced with less-lofty aspirations: making homelessness rare and brief when it does occur.
In collaboration with KUOW this week, we examine the roots of the plan, the challenges it faced, and where community and city leaders think we go from here.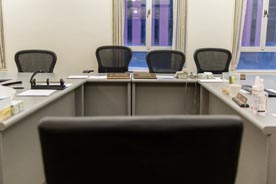 Equal Justice | December 2014
With grand jury reform elsewhere focused on eliminating racial bias and curbing police use of force, Oregon is an outlier: It is one of just 14 states that do not regularly record the citizen grand juries that charge people with felonies.
Almost five years after police killed an unarmed black man in Portland and the Multnomah Co. district attorney petitioned for that grand jury to be recorded, lawmakers in Salem are lining up behind a reform bill to mandate recording statewide, InvestigateWest has learned.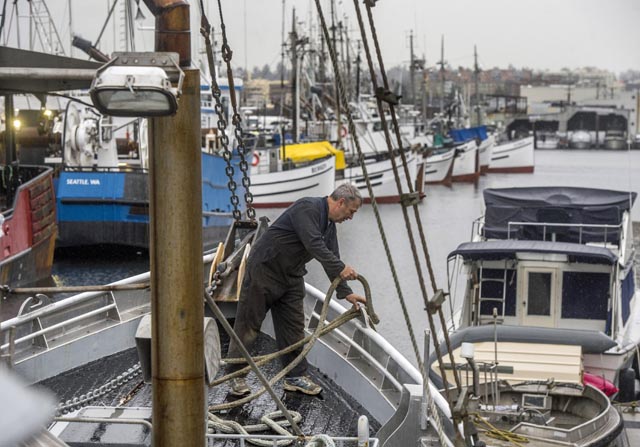 Seafood | December 2014
A struggle in Alaska over shrinking supplies of halibut is threatening the iconic centerpiece fish in favor of cheaper exports, fast-food fillets and fish sticks.
At risk is most of the frozen supply that sustains restaurants, food-service companies and retail stores nationwide, such as Costco and Whole Foods. Lee van der Voo investigates.
Photo: Peter Haley / The News Tribune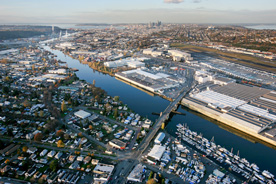 Environment | November 2014
It will take hundreds of millions of dollars to clean up the Duwamish River. But how clean is clean? And who decides?
Robert McClure looks at how lobbyists and community groups have squared off over the health of the waterway and its neighborhoods.
Photo: Paul Joseph Brown/ecosystemphoto.com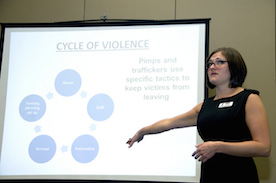 Trafficking | October 2014
Authorities say organized gangs increasingly are trafficking children for sex in the Northwest, and even cooperating with each other to stymie police.
Meanwhile in Portland, the U.S. Attorney's Office has become the third most prolific nationally in securing indictments for trafficking children and adults for sex.
Photo: Oregon DOT/Flickr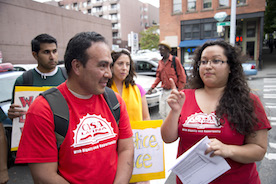 Minimum Wage | August 2014
"Everyone is aware that passing a $15 an hour minimum wage was historic," an advisor to Mayor Ed Murray and the Seattle City Council told InvestigateWest. "But if we cannot enforce that, we haven't accomplished much."
Based on a review of more than 20,000 wage theft complaints, hundreds of pages of reports and more than a dozen interviews, "Stolen Wages" shines a light on the dark world of pay violations in Seattle and across Washington.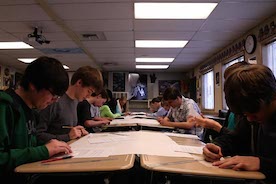 Infrastructure | May 2014
Portable, modular or relocatable classrooms — whatever you call them — are a necessity for cash-strapped schools.
But many portables become permanent fixtures, in place for decades at a time. Costly and insufficient, these aging structures burden the grid, frustrate teachers and administrators and compromise student health.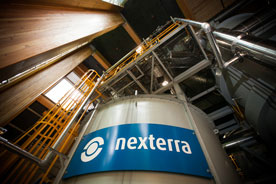 Environment | April 2014
Energizing our world with wood sounds so natural. And it has quickly become a multibillion-dollar industry as governments including British Columbia and the European Union turn to biomass to replace dirty old coal. Yet what we found when we dug into the coal-vs.-wood debate will surprise you.
Acknowledgements
In our work, we rely on the generosity of many others who make their services available for free or at a discount to nonprofits, including Tableau and the Texas A&M GeoServices Team.