Cruise lines dodge states' tougher rules by dumping in Canadian water
Printer-friendly version

The Holland America Lines Amsterdam docked at the Port of Seattle's Smith Cove
cruise ship terminal • Paul Joseph Brown / InvestigateWest
After a week aboard the Carnival Spirit, its passengers can't help but hit the pier a little tired. They're grinning too, even as they struggle with baggage and finding their hotels and taxis to the airport. Their vacations on the ship, standing 13 decks tall behind them, are still fresh in their minds. With its 16 lounges and bars, three restaurants and four swimming pools – one with a cascading water slide – the Spirit offered quite an adventure for the 2,124 people on board.
Owned by Carnival Cruise Lines, the biggest cruise operator in the world, the Spirit docks weekly in Seattle's Elliott Bay. It's the biggest of the ships home-ported in Seattle in 2010. And its size is also a symbol of the burgeoning Alaska cruise market increasingly making Seattle its home and expected to bring nearly 900,000 tourists through Seattle by the end of the 2010 cruising season in October.
Cruising pumps dollars into Seattle and Washington state, $1.7 million into the local economy every time a ship docks in Seattle and about $16 million in state and local tax coffers annually. But those benefits come at a cost. Money from the cruise industry – which generates billions in profits every year – trades on environmental health. The very attractions that draw tourists to Alaska-bound ships, such as pristine sanctuary waters, marine wildlife and mountainous seascapes, can be harmed by pollution from cruise ships.
In a single day, the federal Environmental Protection Agency estimates passengers aboard a typical cruise ship will generate:
- 21,000 gallons of sewage
- One ton of garbage
- 170,000 gallons of wastewater from sinks, showers and laundry
- More than 25 pounds of batteries, fluorescent lights, medical wastes and expired chemicals
- Up to 6,400 gallons of oily bilge water from engines
- Four plastic bottles per passenger - about 8,500 bottles per day for the Carnival Spirit
Cruise ships incinerate between 75 and 85 percent of garbage according to the EPA in its 2008 study, contributing to smog in coastal communities and on the ocean. They also release incinerator ash and sewage sludge – blobs of concentrated toxins from the bottom of waste treatment facilities – into the ocean. They contribute nutrients, metals, ammonia, pharmaceutical waste, chemical cleaners and detergent to deep marine environments from sewage treatment systems that either don't work as planned or aren't able to remove such substances, according to tests in Washington and Alaska, interviews with state officials, the EPA study, and information provided by the Olympic Coast National Marine Sanctuary. It's legal to discharge untreated sewage in most areas of the United States farther than three miles from shore.
Cruise ships burn fuel, much of it a cheap grade, which will continue until new international fuel standards take effect in 2012. A 2005 study done by WashPIRG, a public interest advocacy group based in Washington, estimates that in a single day a cruise ship carrying 3,000 passengers and crew generates the air pollution equivalent of more than 12,000 cars.
"A lot of them burn what's called bunker-C and it's so dirty and it's so black and it's so awful, they have to heat it until they can get it to the point where they can move it around the pipes. It's like tar," said Elizabeth Gilpin, an air resources associate for the Puget Sound Clean Air Agency.
States, including Washington and Alaska, are making efforts to increase oversight of cruise ships and assess their impacts on local environments. Absent consistent federal and international regulations for cruise ships, however, they are creating a patchwork of regulatory and sometimes voluntary systems that allow operators to pick and choose what rules they comply with and where to discharge waste. The situation is pushing some problems related to cruise pollution farther out to sea, where bad actors can cruise out of sight of regulators.
InvestigateWest found that ships thought to be abiding by tough new standards in Alaska and Washington standards set out in a Memorandum of Understanding between the state, Port of Seattle and industry actually aren't following all those rules, instead legally dumping waste in Canadian waters between the two states. These ships still sail to and from Alaska and Washington, and still drop off and pick up passengers there, but if they simply choose not to discharge waste in the states' waters, they don't have to meet either set of guidelines.
"The maritime business is sort of like the last under-regulated bastion of the corporate world. Because it falls between the borders of the world, it's been hard to figure out how to get our arms around it," said Fred Felleman, an environmental consultant specializing in the maritime realm and the northwest consultant for Friends of the Earth, an environmental group concerned with pollution from cruise ships.
Environmentalists criticize Washington for not having teeth behind its clean cruising rules, and even state regulators wish the rules weren't largely voluntary.
"Ecology would prefer something that is a more enforceable mechanism because violations of the (voluntary agreement) are not enforceable themselves," said Amy Jankowiak, who oversees the cruise ship water quality program for the Washington Department of Ecology.
From body wraps to recycling, all onboard
In addition to the simple acts of eating, drinking, doing laundry and showering for a week aboard a cruise ship, and the massive amounts of wastewater, sewage, food waste and garbage that produces, there's the waste generated by the luxury factor. Passengers on Alaska-bound cruises from Washington have their teeth whitened, their acne treated, or enjoy detox body wraps. Massages and acupuncture are available, along with walks in a spectacular garden.
While the cruise ship industry actively promotes these aspects of the cruise vacation, they are also keenly aware of growing concern about the importance of a greener image. In response, the Cruise Lines International Association has developed its own environmental standards, pushing recycling and waste management programs, burning cleaner fuels and boosting the efficiency of sewage and graywater treatment systems beyond those available on land.
"They always talk about water conservation, but I think this is really the first time I've heard about recycling," said Brian Burk, a Florida resident who has gone on five previous cruises.
Aboard Holland America's 15 ships, for example, excess cooking oil is now being burned to help power engines. Employees sort glass, cardboard, aluminum and other recyclables. The ships use environmentally friendly cleaning products, low flow toilets and soy ink for materials printed on board. Some ships connect to shore power to avoid fuel burning in port. Others are trading x-ray machines for pollutant-free digital technology.
Passengers on the Carnival Spirit said the ship's crew put heavy emphasis on recycling and reuse.
"One thing I noticed was that (the ship) didn't have any paper towels," said Nora Sheetz, a California resident. "No disposable cups either. It seemed like [the crew] was reusing everything."
The Port of Seattle, responding to community concerns about pollution in Elliott Bay, now offers shore hook ups that allow ships to connect to power while in port, curbing air pollution from running engines, and provides low-cost, low-sulfur fuels to those ships whose technologies don't allow them to connect. All of the 2010 cruise ship fleet made use of one of the two programs.
John Hansen, president of the Northwest CruiseShip Association, said with these efforts, the effects of what pollution remains from cruise ships are likely not at issue.
In a season of five months a year in Washington state, discharges from cruise ships are minimal, he said, compared to a land-based population of approximately 4 million people in the Puget Sound region that funnels treated sewage and industrial waste into the ocean. He asks whether cruising makes more of a significant contribution to algae blooms and other negative marine life developments than that.
"I don't think it does at all," he said.
Even cruise ships' harshest critics agree that discharge in the open ocean likely causes less harm than discharge to sensitive marine environments closer to shore. Experts like Felleman point to the algae that can be produced when a lack of circulation in a closed environment like Puget Sound allow nutrients to mix with pollution from land. But a 2004 letter from Olympic Coast National Marine Sanctuary Superintendent Carol Bernthal points to problems like nutrient accumulation across the big eddy on the outer edge of the Strait of Juan de Fuca and algal blooms on the open sea indicating that even bigger water has its limits. Cruise ship discharges – even from the best water quality treatment systems – have been shown to be high in ammonia, bacteria and some pollutants, in part owing to the concentration of waste from their low-flush toilets, a congressional report shows
And water, unlike land, doesn't observe strict borders. Discharges in one territory's waters can and do affect marine life and ocean health in another's.
Crazy quilt of rules
While federal law says sewage treatment facilities on cruise ships must only meet standards for marine sanitation devices laid out by the U.S. Coast Guard in 1976, Washington and Alaska require participating cruise ships to meet stringent water quality standards, which call for higher quality sewage treatment than typically available on land in order to discharge. They also require that graywater – water from sinks, showers, laundry, dishwashing and swimming pools – be treated to the highest possible standard. Untreated sewage sludge discharge is banned in both states' waters, which end typically three nautical miles from shore except where extended around offshore islands.
Washington's jurisdiction also extends midway in the Strait of Juan de Fuca. Alaska also has special authority granted to it from the federal government to regulate cruise vessel discharges in the waters of the Inside Passage. California also approved a ban on most large vessel wastewater discharges in 2005, and expects to have its request to ban large vessel sewage discharges federally sanctioned by federal EPA this year, a move that other interested states could emulate.
Washington's cruise ships also must avoid discharging near sensitive shellfish beds and ships cannot discharge sewage sludge in the waters of the Olympic Coast National Marine Sanctuary. Cruise ships with advanced wastewater treatment systems can apply, however, to discharge treated wastewater and sewage anywhere in state waters, including in Puget Sound, provided the ship supplies data and submits to monitoring and inspections. Ships with permission can discharge treated wastewater at docks if the discharge goes through an additional treatment step.
Rather than meet the difficult standards for discharging waste in Washington's waters, most ships don't apply and simply discharge in Canadian waters. Only Norwegian Cruise Line's two ships, Pearl and Star, applied for and met the Washington standards this year. The remaining 10 ships opt to meet Canada's lesser standards.
Canadian rules, which take effect midway through the Strait of Juan de Fuca at the Washington border, and wrap British Columbia as ships head north along its coastline to Alaska, set no standards for graywater. Canadian inspectors also don't test waste discharged from cruise ships for pollutants like inspectors in Alaska and Washington do. And Canada allows ships with lower-performing sewage treatment facilities to discharge in its waters, setting limits primarily aimed at bacteria.
Officials in Canada say they're not concerned if Alaska-bound ships choose to discharge in Canada because of less restrictive rules.
"As long as they are following our discharge regulations -- as long as they are complying with treating sewage and not going into areas that are prohibited, as long as they are lawfully discharging their sewage -- we don't have a concern. We're not advising changing our regulations at his stage," said Jillian Glover, spokeswoman for Transport Canada, which overseas marine programs.
Hansen of the Northwest CruiseShip Association concedes the association's cruise ships now store waste on board until they can release it in Canadian waters. He notes, however, that nearly all of the ships that homeport in Seattle have advanced wastewater treatment systems, and there's no incentive for ships to turn them off once they get to Canada.
But Ed White, an environmental program specialist with the cruise ship program in the state of Alaska, said that of the cruise ships that visit Alaska, about half choose to discharge only outside of Alaska waters because either their advanced wastewater systems aren't operational, or they want to avoid the sampling requirements, extra paperwork or potential fines for violations of the permit limits.
Despite Alaska's tough new rules adopted in 2000 and updated as recently as 2009, InvestigateWest discovered that six of the 12 ships that homeport in Seattle did not apply for sewage and graywater discharge permits in Alaska this year, leaving those ships also to dump exclusively in Canada. Norwegian appears to be the only cruise line still participating in both Washington and Alaska monitoring programs. The other cruise lines operate without oversight by one or both states, allowing potential problems to go unnoticed.
In 2009 in Alaska, for example, five of the six ships still participating in the Alaska permitting program struggled with repeat violations, and the sixth – the Carnival Spirit -- dropped out with still unrepaired mechanical problems. The five ships accounted for about 25 of more than 60 formal violations issued. Had proposed new water quality standards once set to take affect in 2010 been in effect in 2009, the number of violations would have grown by about another 175. Alaska postponed the new standards when it became clear many cruise ships could not comply.
"Some operators voluntarily withdrew from the permit process because they had issues and they knew in the future they probably wouldn't meet the standards," White said.
Washington can take action against cruise ships when incidents are severe enough to violate the federal Clean Water Act, as happened in 2006 when it fined Celebrity Cruises $100,000 for releasing untreated graywater in the Strait of Juan de Fuca, according to Jankowiak of the Washington Department of Ecology. Part of the penalty was waived when Celebrity proved some of the dumping occurred in Canadian waters.
Critics say the voluntary agreement, prompted by the discharge of about 50 tons of untreated sewage and graywater into Puget Sound by the Norwegian Sun in 2003, lacks teeth.
When Holland America failed to take a toxicity test on the Ryndam in 2006, there was no consequence. When the Norwegian Sun let loose with Canadian ballast water near Seattle in 2006, risking the release of undesirable biological hitchhikers, there was no penalty. Previous portside discharges showing high levels of ammonia, bacteria and metals went without penalty.
In addition, the voluntary agreement doesn't apply to ships that aren't members of the Northwest CruiseShip Association, an omission that last year allowed two large ships -- Fred Olsen's Blackwatch and Residensea's The World -- to operate without oversight in Washington waters.
New oversight proposed
Federal legislation, sponsored by Seattle Congressman Jim McDermott and Sen. Dick Durbin of Illinois, whose state borders the Great Lakes cruising Mecca, aims to amend the Clean Water Act to prohibit cruise ship discharge of sewage, oily bilge water and graywater within 12 miles of the United States coast and set new standards on discharges within 200 miles of the coast. It would also prohibit dumping of incinerator ash, sewage sludge and hazardous waste within 200 miles of the coast, instead calling for land-based disposal. McDermott said he is optimistic after years of stalled progress in a Republican era.
"Most people think the ocean can absorb anything," he said. "It's a huge issue. Nobody is totally to blame. But cruise ships play an important role."
InvestigateWest reporter Katie Farden contributed to this report.
SHIP

permitted to
discharge in AK

discharging
under MOU
in WA

not being
monitored
in either state

Holland
 America

Amsterdam
no
no
x
Holland 
America

Oosterdam
no
no
x
Holland 
America

Rotterdam
no
no
x
Holland 
America

Zaandam
yes
no
Princess Cruises
Royal Princess
no
no
x
Princess Cruises
Golden Princess
yes
no
Princess Cruises
Sapphire Princess
yes
no
Carnival Cruise Lines
Spirit
yes
no
Royal Caribbean
Rhapsody of the Sea
no
no
x
Celebrity Cruises
Infinity
no
no
x
Norwegian Cruise Line
Pearl
yes
yes
Norwegian Cruise Line
Star
yes
yes
InvestigateWest is a non-profit investigative news organization based in Seattle. Find out more at www.invw.org and learn how you can make a difference. This story was funded in part by Spot.us, an innovative site that allows the public to directly support independent journalism.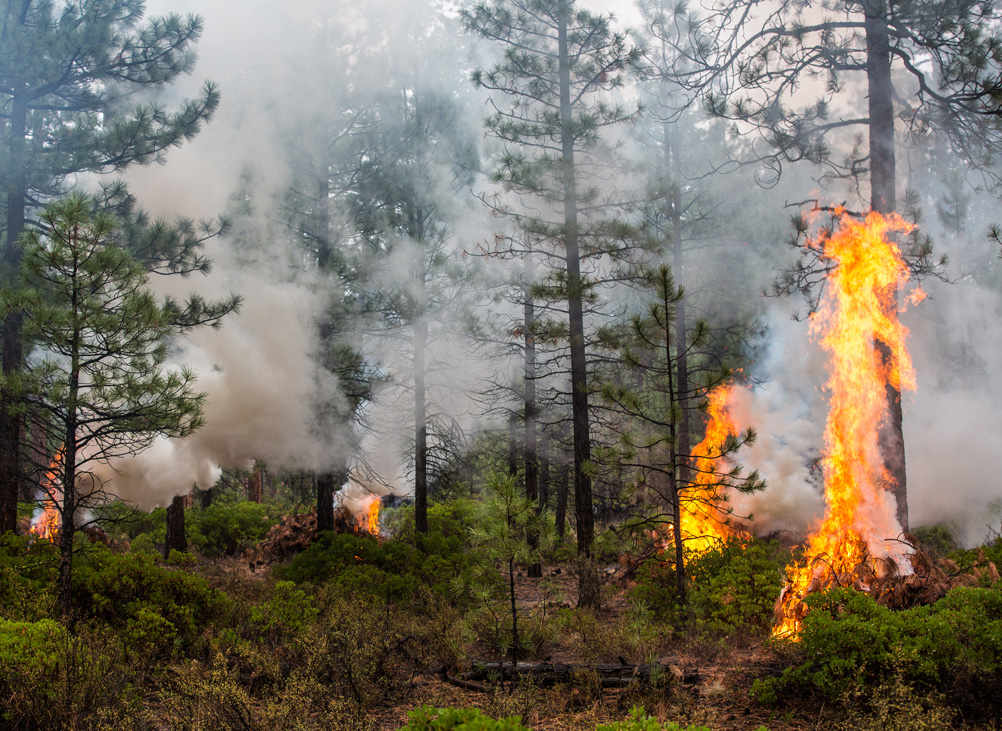 Forests and the Economy | May 2015
Environmentalists and the timber industry — once bitter adversaries — are working as allies on forest restoration. Collaborative forest thinning projects aim to fight megafires before they start — but money is scarce and tens of thousands of acres acres in Oregon now face an elevated risk of catastrophic fire. Ben DeJarnette reports for InvestigateWest.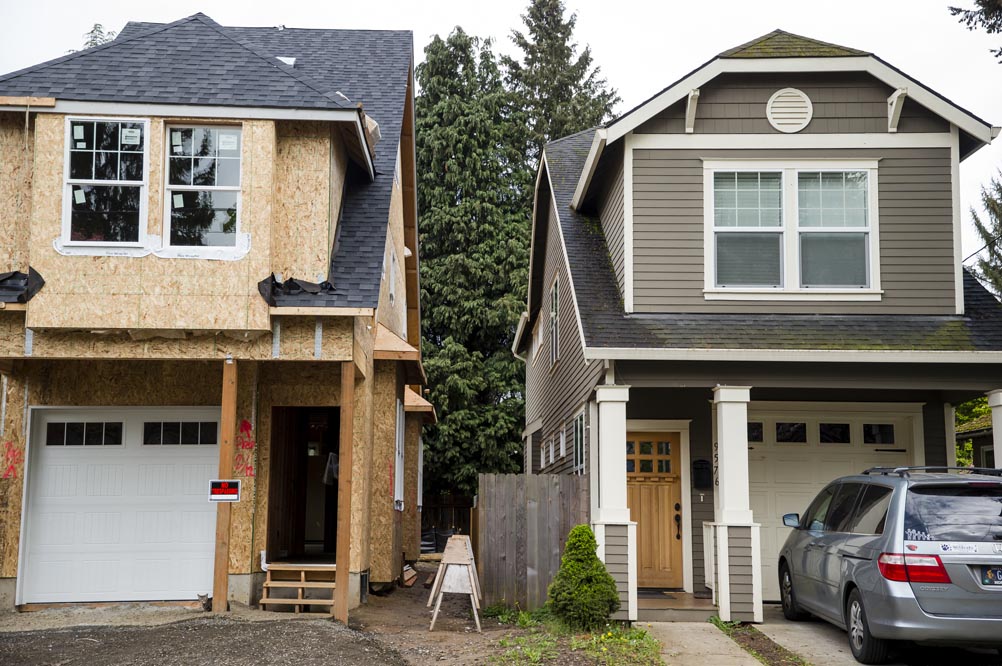 Equity | April 2015
Cash reigns in the Portland housing market. The city faces pressure from a new kind of speculation, as investors buy thousands of homes with cash and long-established protections for bank-financed homebuyers are ignored. Lee van der Voo and James Gordon report for InvestigateWest.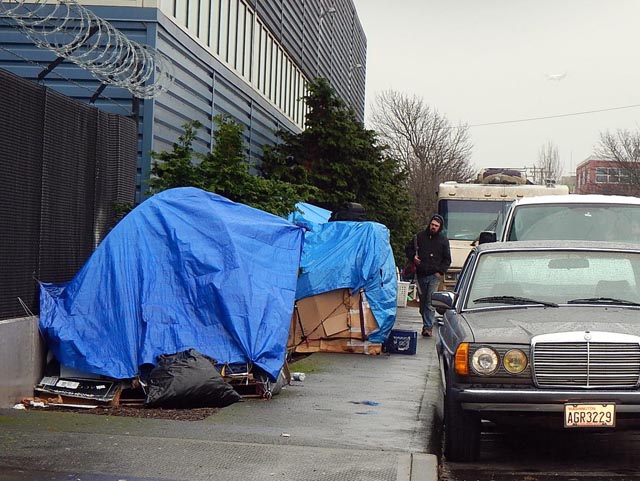 Wealth and Poverty | March 2015
March 2015 marks the anniversary of a bold promise: King County's 10-year plan to end homelessness. Now that the 10-year plan is ending and local homelessness is worse than ever, talk of ending homelessness is being replaced with less-lofty aspirations: making homelessness rare and brief when it does occur.
In collaboration with KUOW this week, we examine the roots of the plan, the challenges it faced, and where community and city leaders think we go from here.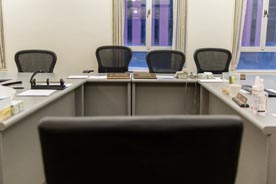 Equal Justice | December 2014
With grand jury reform elsewhere focused on eliminating racial bias and curbing police use of force, Oregon is an outlier: It is one of just 14 states that do not regularly record the citizen grand juries that charge people with felonies.
Almost five years after police killed an unarmed black man in Portland and the Multnomah Co. district attorney petitioned for that grand jury to be recorded, lawmakers in Salem are lining up behind a reform bill to mandate recording statewide, InvestigateWest has learned.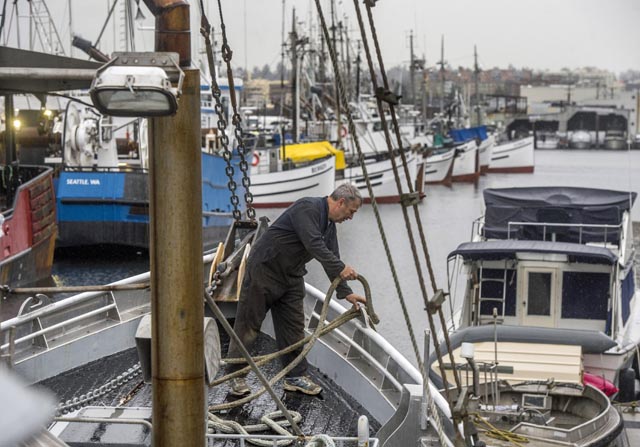 Seafood | December 2014
A struggle in Alaska over shrinking supplies of halibut is threatening the iconic centerpiece fish in favor of cheaper exports, fast-food fillets and fish sticks.
At risk is most of the frozen supply that sustains restaurants, food-service companies and retail stores nationwide, such as Costco and Whole Foods. Lee van der Voo investigates.
Photo: Peter Haley / The News Tribune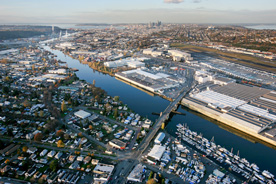 Environment | November 2014
It will take hundreds of millions of dollars to clean up the Duwamish River. But how clean is clean? And who decides?
Robert McClure looks at how lobbyists and community groups have squared off over the health of the waterway and its neighborhoods.
Photo: Paul Joseph Brown/ecosystemphoto.com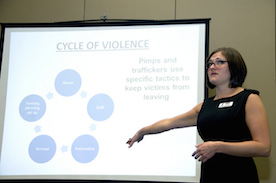 Trafficking | October 2014
Authorities say organized gangs increasingly are trafficking children for sex in the Northwest, and even cooperating with each other to stymie police.
Meanwhile in Portland, the U.S. Attorney's Office has become the third most prolific nationally in securing indictments for trafficking children and adults for sex.
Photo: Oregon DOT/Flickr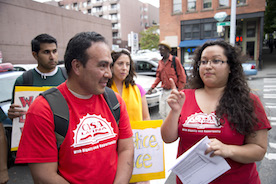 Minimum Wage | August 2014
"Everyone is aware that passing a $15 an hour minimum wage was historic," an advisor to Mayor Ed Murray and the Seattle City Council told InvestigateWest. "But if we cannot enforce that, we haven't accomplished much."
Based on a review of more than 20,000 wage theft complaints, hundreds of pages of reports and more than a dozen interviews, "Stolen Wages" shines a light on the dark world of pay violations in Seattle and across Washington.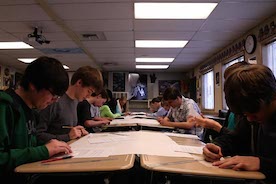 Infrastructure | May 2014
Portable, modular or relocatable classrooms — whatever you call them — are a necessity for cash-strapped schools.
But many portables become permanent fixtures, in place for decades at a time. Costly and insufficient, these aging structures burden the grid, frustrate teachers and administrators and compromise student health.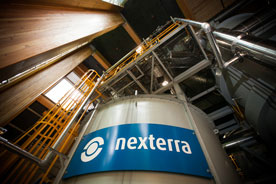 Environment | April 2014
Energizing our world with wood sounds so natural. And it has quickly become a multibillion-dollar industry as governments including British Columbia and the European Union turn to biomass to replace dirty old coal. Yet what we found when we dug into the coal-vs.-wood debate will surprise you.
Acknowledgements
In our work, we rely on the generosity of many others who make their services available for free or at a discount to nonprofits, including Tableau and the Texas A&M GeoServices Team.