Q&A with Jordan Barab, Dep. Asst. Secretary of Labor for OSHA
Printer-friendly version
Read the whole package here.
We asked Deputy Assistant Secretary of Labor for the federal Occupational Health and Safety Administration Jordan Barab what the agency charged with protecting American workers is doing to protect healthcare workers on the job. Here's what he had to say.
Note: These answers, presented in their entirety, were in written response to questions submitted by InvestigateWest after multiple attempts to obtain comment from OSHA for these stories.
Q. Why are there OSHA standards that specifically relate to other healthcare workplace dangers, such as radiation, and other hazardous chemicals, such as sterilizing agents or benzene, but not for hazardous drugs?
A. The process of setting regulatory priorities for new standards is always a challenging one for OSHA because there are so many serious safety and health hazards facing the Nation's workers across all the industries in our very diverse economy. In determining the best course of action to correct a particular hazard, OSHA must take a variety of issues into account, including resource limitations, because standards promulgation is such an intensive and lengthy process. The Department of Labor publishes its Regulatory Agenda twice each year to notify the public of its priorities.
It should be noted that the workplace hazards you refer to affect a much wider workforce than that found in just the healthcare industry. While the benzene and sterilizing agents (namely ethylene oxide) standards may apply to the healthcare sector, the original evidence of adverse effects is from exposures outside of the healthcare industry (e.g., benzene among petrochemical processors; sterilizing agents among agriculture workers and food handlers).
Q. Has OSHA considered a standard similar to the industrial lab standard that would require hospitals, clinics and other places that handle hazardous drugs to test whether their safety practices were in fact containing contamination of the workplace by hazardous drugs? If not, why not?
A. Although this is an important safety and health issues, OSHA has not considered a standard to specifically address hazardous drugs in the healthcare setting. Unfortunately, OSHA doesn't have the resources to issues standards covering every safety and health hazard facing workers. Instead, we attempt to use existing standards that may apply or the General Duty Clause. More significantly, however, OSHA recently announced that the agency is beginning work on rulemaking for mandatory Injury and Illness Prevention Programs that would requiring all covered employers to perform hazard identification and assessment for broad ranges of workplace hazards, including healthcare-related hazards. Employees will be extensively involved in this process. Their input will also be integral in determining how to address identified hazards, such as selection of appropriate personal protective equipment. Another facet of this activity will focus on training employees on identified hazards and the control measures implemented for their protection.
The health and safety of workers in the healthcare sector is very important to OSHA. Specifically, OSHA has been concerned about the potential for healthcare workers to be exposed to hazardous drugs for sometime. OSHA first published guidelines for antineoplastic drugs in 1986 and the Agency has been an active member of the NIOSH team that developed the Hazardous Drugs Alert since its inception. OSHA has developed a number of guidance documents and web pages with information on how to protect workers from exposure to hazardous drugs, including a chapter in the OSHA Technical Manual dedicated to controlling occupational exposure to hazardous drugs.
Additionally, the Agency's recent Infectious Diseases Request for Information solicited information on the control of airborne, droplet, and contact transmitted infectious diseases in healthcare and healthcare-related work settings, including emergency medical services. Information was solicited on topics such as affected work settings and possible exposure scenarios, infection control programs, methods of control, vaccination and post-exposure prophylaxis, communication of hazards, and recordkeeping.
Q. And similarly, has OSHA considered a standard that would require workers who handle hazardous drugs to have their blood or urine tested regularly to determine whether their safety practices were actually preventing exposure? If not, why not?
A. Since, OSHA has not considered a standard specifically for hazardous drugs, we have also not considered specific provisions such as blood or urine testing. However, the chapter in OSHA's Technical Manual on controlling occupational exposure to hazardous drugs does provide recommendations on medical surveillance for exposed workers.
Q. Why has OSHA issued so few new standards in the last decade or more? What are the obstacles OSHA faces in making new standards?
A. Since the Occupational Safety and Health Act was passed in 1970, Congress, the courts and Executive Orders have mandated additional requirements to the Agency's rulemaking process. As a result, OSHA must meet a very high evidentiary standard to demonstrate the significance of health risk, as well as the technological feasibility and economic impact of proposed regulations. Additionally, the "notice and comment" process requires that the Agency seek public input at each step in the process. Unfortunately, meeting all the evidentiary and procedural requirements necessary to support an OSHA rule often takes substantial resources and time to complete and thus results in a slow process.
Q. Does there need better data on exposure rates, and/or health outcomes for healthcare workers exposed to hazardous drugs? Is it OSHA's responsibility to conduct such studies, and if so, why have these studies not been done? Is it a cost issue?
A. While OSHA is generally supportive of additional data on exposure assessment and related health effects, since the challenge of hazardous drugs is not on OSHA's regulatory agenda, we have not fully assessed the scientific literature on the topic. It should be noted that OSHA is primarily a regulatory and enforcement agency. In accordance with the Occupational Safety and Health Act of 1970, the National Institute for Occupational Safety and Health is charged with research functions related to worker safety and health.
Q. How well do voluntary guidelines work? What evidence does OSHA have that guidelines are being followed?
A. While there has been much debate about how well voluntary guidelines work, OSHA cannot unfortunately promulgate standards for each and every hazard in the workplace. In these situations guidance can play a valuable role in alerting employers and workers about hazards in the workplace and educate them on means for controlling those hazards so that they are better able to address those hazards and meet the obligations under the OSH Act to provide workplaces free of recognized hazards. To this end, OSHA first published guidelines for anti-neoplastic drugs in 1986 and the Agency has been an active member of the NIOSH team that developed the Hazardous Drugs Alert since its inception. OSHA has developed a number of guidance documents and web pages with information on how to protect workers from exposure to hazardous drugs, including a chapter in the OSHA Technical Manual dedicated to controlling occupational exposure to hazardous drugs.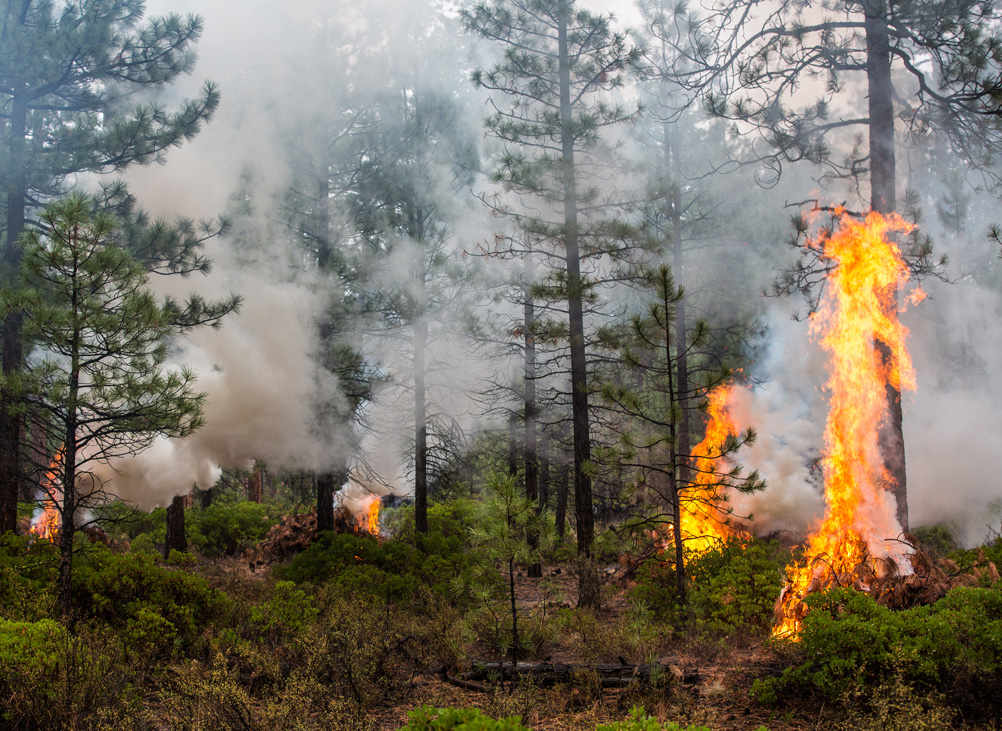 Forests and the Economy | May 2015
Environmentalists and the timber industry — once bitter adversaries — are working as allies on forest restoration. Collaborative forest thinning projects aim to fight megafires before they start — but money is scarce and tens of thousands of acres acres in Oregon now face an elevated risk of catastrophic fire. Ben DeJarnette reports for InvestigateWest.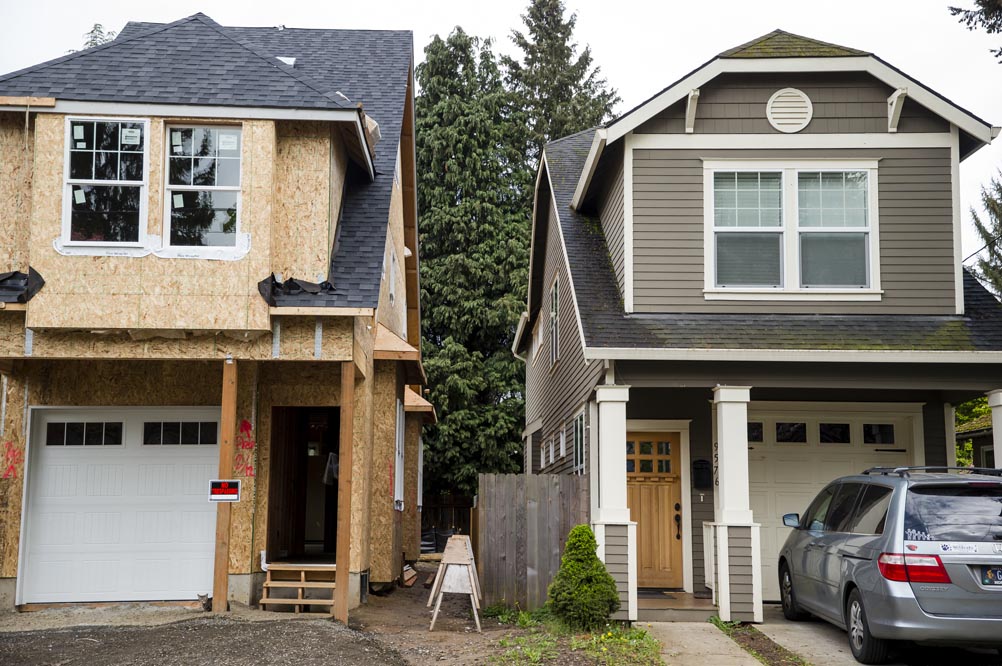 Equity | April 2015
Cash reigns in the Portland housing market. The city faces pressure from a new kind of speculation, as investors buy thousands of homes with cash and long-established protections for bank-financed homebuyers are ignored. Lee van der Voo and James Gordon report for InvestigateWest.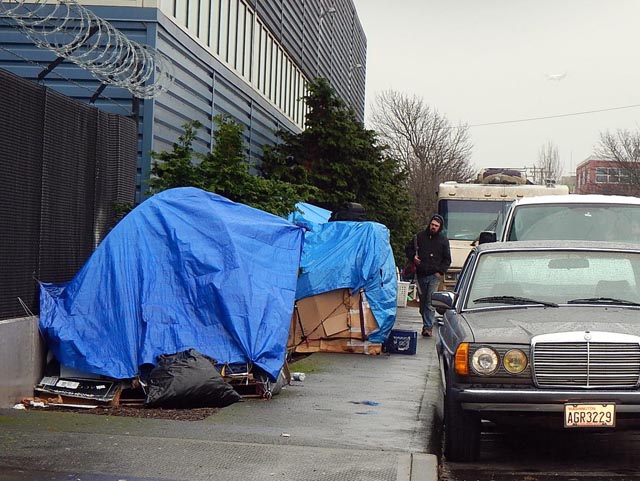 Wealth and Poverty | March 2015
March 2015 marks the anniversary of a bold promise: King County's 10-year plan to end homelessness. Now that the 10-year plan is ending and local homelessness is worse than ever, talk of ending homelessness is being replaced with less-lofty aspirations: making homelessness rare and brief when it does occur.
In collaboration with KUOW this week, we examine the roots of the plan, the challenges it faced, and where community and city leaders think we go from here.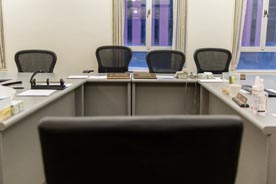 Equal Justice | December 2014
With grand jury reform elsewhere focused on eliminating racial bias and curbing police use of force, Oregon is an outlier: It is one of just 14 states that do not regularly record the citizen grand juries that charge people with felonies.
Almost five years after police killed an unarmed black man in Portland and the Multnomah Co. district attorney petitioned for that grand jury to be recorded, lawmakers in Salem are lining up behind a reform bill to mandate recording statewide, InvestigateWest has learned.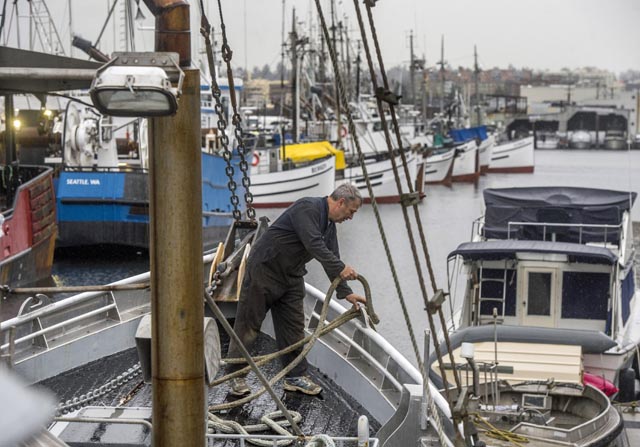 Seafood | December 2014
A struggle in Alaska over shrinking supplies of halibut is threatening the iconic centerpiece fish in favor of cheaper exports, fast-food fillets and fish sticks.
At risk is most of the frozen supply that sustains restaurants, food-service companies and retail stores nationwide, such as Costco and Whole Foods. Lee van der Voo investigates.
Photo: Peter Haley / The News Tribune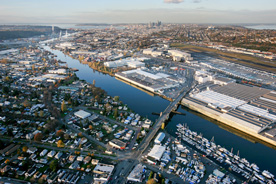 Environment | November 2014
It will take hundreds of millions of dollars to clean up the Duwamish River. But how clean is clean? And who decides?
Robert McClure looks at how lobbyists and community groups have squared off over the health of the waterway and its neighborhoods.
Photo: Paul Joseph Brown/ecosystemphoto.com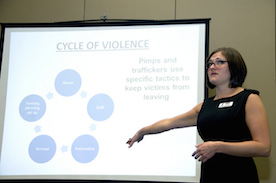 Trafficking | October 2014
Authorities say organized gangs increasingly are trafficking children for sex in the Northwest, and even cooperating with each other to stymie police.
Meanwhile in Portland, the U.S. Attorney's Office has become the third most prolific nationally in securing indictments for trafficking children and adults for sex.
Photo: Oregon DOT/Flickr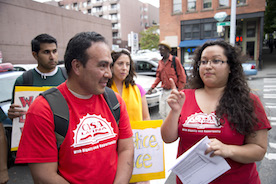 Minimum Wage | August 2014
"Everyone is aware that passing a $15 an hour minimum wage was historic," an advisor to Mayor Ed Murray and the Seattle City Council told InvestigateWest. "But if we cannot enforce that, we haven't accomplished much."
Based on a review of more than 20,000 wage theft complaints, hundreds of pages of reports and more than a dozen interviews, "Stolen Wages" shines a light on the dark world of pay violations in Seattle and across Washington.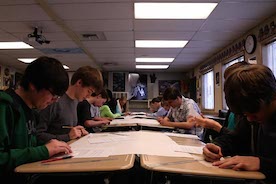 Infrastructure | May 2014
Portable, modular or relocatable classrooms — whatever you call them — are a necessity for cash-strapped schools.
But many portables become permanent fixtures, in place for decades at a time. Costly and insufficient, these aging structures burden the grid, frustrate teachers and administrators and compromise student health.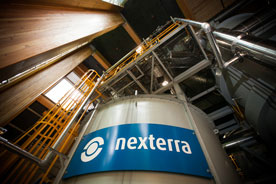 Environment | April 2014
Energizing our world with wood sounds so natural. And it has quickly become a multibillion-dollar industry as governments including British Columbia and the European Union turn to biomass to replace dirty old coal. Yet what we found when we dug into the coal-vs.-wood debate will surprise you.
Acknowledgements
In our work, we rely on the generosity of many others who make their services available for free or at a discount to nonprofits, including Tableau and the Texas A&M GeoServices Team.