The Data Test: Circa 1987
Printer-friendly version
In 1987, a gallon of gas cost 89 cents. Michael Jackson's Bad album was at the top of the charts. Fox Broadcasting made its primetime TV debut. And the big moves in technology included the advent of the disposable contact lens and the first criminal conviction using DNA.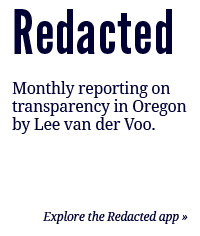 It was a big year in computers, too. That's because that same year a young Bill Gates appeared, in dark-rimmed glasses and tie, to roll out Microsoft Excel in front of a crowded room and cameras. This rollout is now so ancient by technology standards that the History Channel carries the relic in its Invention of the PC series. And what makes this bit of trivia relevant to Redacted this month is that 1987 was also the year of the Kenney letter.
Never heard of it? Me neither.
Not until a few weeks ago, anyway, when, in a dustup over access to data at Oregon Housing and Community Services, I realized that this 28-year-old letter underpins our access to open data in Oregon.
Like a lot in Oregon Public Records Law, it's a bit of a rabbit hole. But the gist is this: Oregon law guarantees access to machine readable or electronic data, if available, under ORS 192.440(3)[1]. That means if you've got something in a database, and someone asks for it that way, or in the raw, you have to give it over.
Except that's not how it plays out in Oregon. And that's because of the Kenney letter.
At the time of its writing, Jim Kenney was a supervisor of the Urban-Renewal Section at the Oregon Department of Revenue. The issue that presented itself to him at the time was whether appraisal data managed by the Lane County Department of Assessment and Taxation was a public record. The Oregon Attorney General's Office, asked to weigh in, sent Kenney an advisory opinion saying, essentially, if you've got a computer program that generates records, those records are public, as is the underlying data. However, you're not required to provide new records if you have to use a computer program to create them. [2] In those days, assessors were wrangling with a duo of computer programs known as ATCOMP and ATSTAK, which – I'm not kidding here – processed real estate data stored on magnetic tape.
Now, 28 years later, this is the only legal opinion we have regarding the availability of open data in Oregon. References to it appear on page 7 and 8 of the current Attorney General's Public Records and Meetings Manual. And when access to data is in dispute, it's this letter that everyone turns to before initiating what's become a standard balancing test: Does the requested data already exist? Or does accessing it require the public body to create new information using its computer programs, or create a new program to extract the data? [3]
It's silly for two reasons. First, because all data that is collected exists, regardless of how it is stored. And second, because a small fact omitted from this test since 1987 is that ATCOMP and ATSTAK weren't data retrieval systems at all. They were computer programs that applied algorithms to the underlying data to develop appraisals for properties.[4]
Nevertheless, the balancing test exists. And the result is that we now have a lot of public officials declaring data unavailable, when in fact raw data can be exported from most public databases with a couple clicks of a mouse.
When I think of this in its cartoon version, Dilbert does come to mind. Legions of people sitting in cubes staring slack-jawed at data screens, painfully navigating to everything except the export button.
I wish it were really funny. But my strong feeling is that we have a lot of obstruction masquerading as computer illiteracy in this state. Or maybe we have just have a lot of computer illiteracy, destined to flourish until our right to open data is enforced to a present-day standard. Either way, the state of Oregon doesn't have a lot to be proud of in this regard.
Twice in the last five months, I've requested open data from public agencies. And twice I've gotten responses I would describe as absurd.
In one, I was told it would cost $28 an hour to staff a person to manually extract information from a database, a rate that would have amounted to thousands of dollars. (A public official working with the same data in another office responded to most of the request in less than two hours and for free.) In the second request, Oregon Housing and Community Services, which has already demonstrated it can export data to Microsoft Excel and to PDFs, declared, with the help of an attorney, it would need to "create a new computer program" to respond to my request because the way I requested the information "is not how the data is organized currently in the database."
One can't help but turn to page seven of the Public Records and Meetings Manual and see the cheat sheet for that denial right there, courtesy of the Kenney letter.
It's time to burn that thing.
When the Kenney letter was written, the dominant technology platform was the IBM Personal Computer with a 3.5-inch diskette drive. Apple had just released the GUI to the market. And the home computer itself was barely 11 years old. Because the primary computer languages were BASIC and MS-DOS, computers were still clumsy and hard to use. And Bill Gates was only just beginning to share his vision for Microsoft Excel, saying at its launch, "If you brought that into a meeting, you could get your point across more quickly and the information would just look a lot better."
Twenty-eight years later, Excel is the dominant data retrieval and manipulation tool in our technological wheelhouse. Oregon governments make frequent use of it. It can and does export data in the raw, as does likely every other data retrieval tool in use in Oregon government.
And yet the Kenney letter lives.
Thanks to this most recent denial from Oregon Housing and Community Services, I've used my appeal right to ask the Oregon Attorney General to set aside the Kenney letter, and to develop a new open data standard based on 2015 technology.
I'll keep you posted on how it goes.
---
[1]ORS 192.440(3) reads, "If the public record is maintained in a machine readable or electronic form, the custodian shall provide a copy of the public record in the form requested, if available."
---
[2]The exact language from the Kenney letter is this: "When a public body uses a computer program to generate appraisal information on real property, the records generated are public records. The Public Records Law requires public bodies to make available nonexempt information and records, but does not require a public body to provide information that does not exist in the public body's records or database. The appraisal information on a particular property does not exist until the program is applied to generate that appraisal, and the Public Records Law does not require the public body to create that information." Letter of Advice (OP-6126), June 1, 1987
---
[3]The Attorney General's Public Records and Meetings Manual, page seven, reads, "The distinction between disclosing an existing record and creating a record is especially important in relation to computer-stored data. Public bodies at every level of government use computers extensively. Computer data and printouts generated for use by the public body are public records. But, a public body is not required to create new information using its computer programs nor to create a new program to extract data in a manner requested by the public."
---
[4] The Kenney letter reads, "… the ATCOMP program produces information that, before application of the program to a subject property, does not exist as a public record. That is, the program adjusts the sales prices of six comparable properties to the subject property, and produces a printout showing those adjustments. Before the computer (is) run, those adjustments do not exist anywhere in the county's public records. Because those adjustments do not exist before the ATCOMP run, they are not public records." More excruciating detail about the computing powers of ATCOMP and ATSTAK is in the letter itself.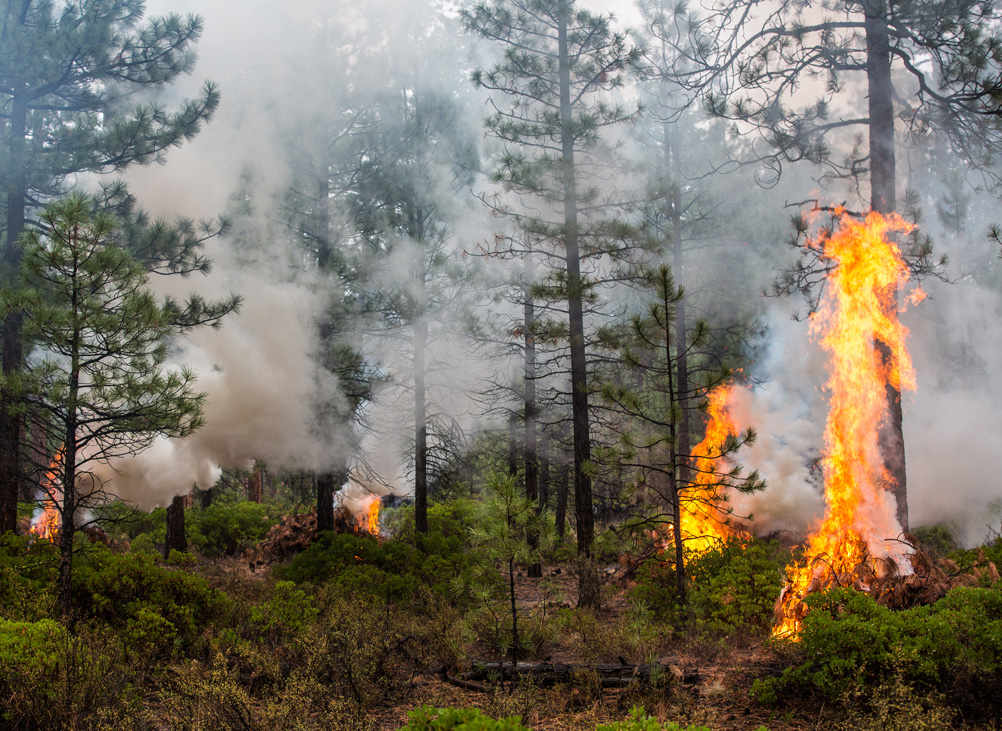 Forests and the Economy | May 2015
Environmentalists and the timber industry — once bitter adversaries — are working as allies on forest restoration. Collaborative forest thinning projects aim to fight megafires before they start — but money is scarce and tens of thousands of acres acres in Oregon now face an elevated risk of catastrophic fire. Ben DeJarnette reports for InvestigateWest.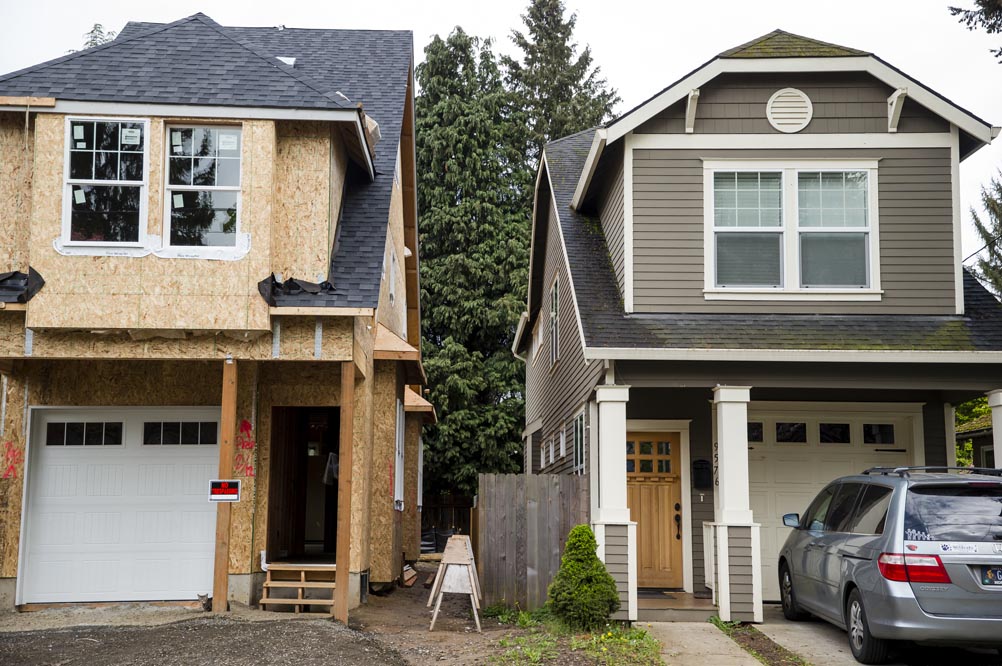 Equity | April 2015
Cash reigns in the Portland housing market. The city faces pressure from a new kind of speculation, as investors buy thousands of homes with cash and long-established protections for bank-financed homebuyers are ignored. Lee van der Voo and James Gordon report for InvestigateWest.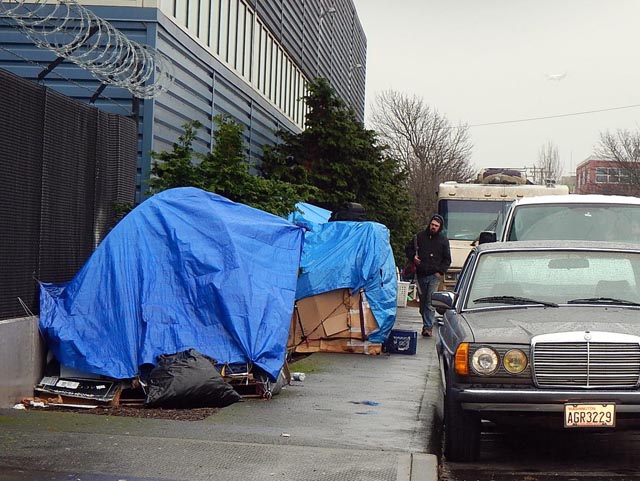 Wealth and Poverty | March 2015
March 2015 marks the anniversary of a bold promise: King County's 10-year plan to end homelessness. Now that the 10-year plan is ending and local homelessness is worse than ever, talk of ending homelessness is being replaced with less-lofty aspirations: making homelessness rare and brief when it does occur.
In collaboration with KUOW this week, we examine the roots of the plan, the challenges it faced, and where community and city leaders think we go from here.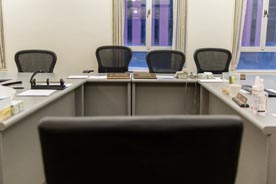 Equal Justice | December 2014
With grand jury reform elsewhere focused on eliminating racial bias and curbing police use of force, Oregon is an outlier: It is one of just 14 states that do not regularly record the citizen grand juries that charge people with felonies.
Almost five years after police killed an unarmed black man in Portland and the Multnomah Co. district attorney petitioned for that grand jury to be recorded, lawmakers in Salem are lining up behind a reform bill to mandate recording statewide, InvestigateWest has learned.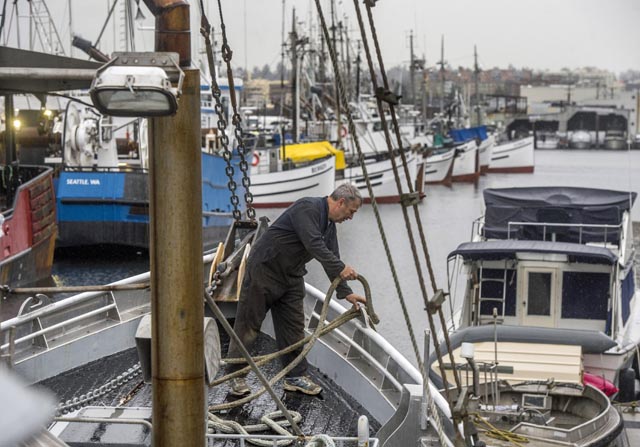 Seafood | December 2014
A struggle in Alaska over shrinking supplies of halibut is threatening the iconic centerpiece fish in favor of cheaper exports, fast-food fillets and fish sticks.
At risk is most of the frozen supply that sustains restaurants, food-service companies and retail stores nationwide, such as Costco and Whole Foods. Lee van der Voo investigates.
Photo: Peter Haley / The News Tribune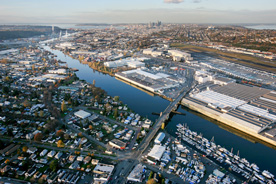 Environment | November 2014
It will take hundreds of millions of dollars to clean up the Duwamish River. But how clean is clean? And who decides?
Robert McClure looks at how lobbyists and community groups have squared off over the health of the waterway and its neighborhoods.
Photo: Paul Joseph Brown/ecosystemphoto.com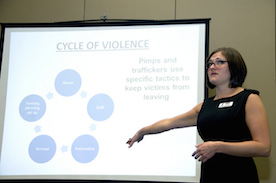 Trafficking | October 2014
Authorities say organized gangs increasingly are trafficking children for sex in the Northwest, and even cooperating with each other to stymie police.
Meanwhile in Portland, the U.S. Attorney's Office has become the third most prolific nationally in securing indictments for trafficking children and adults for sex.
Photo: Oregon DOT/Flickr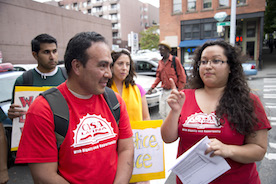 Minimum Wage | August 2014
"Everyone is aware that passing a $15 an hour minimum wage was historic," an advisor to Mayor Ed Murray and the Seattle City Council told InvestigateWest. "But if we cannot enforce that, we haven't accomplished much."
Based on a review of more than 20,000 wage theft complaints, hundreds of pages of reports and more than a dozen interviews, "Stolen Wages" shines a light on the dark world of pay violations in Seattle and across Washington.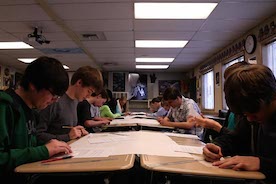 Infrastructure | May 2014
Portable, modular or relocatable classrooms — whatever you call them — are a necessity for cash-strapped schools.
But many portables become permanent fixtures, in place for decades at a time. Costly and insufficient, these aging structures burden the grid, frustrate teachers and administrators and compromise student health.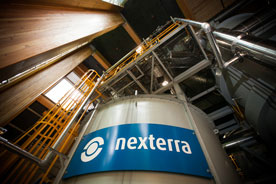 Environment | April 2014
Energizing our world with wood sounds so natural. And it has quickly become a multibillion-dollar industry as governments including British Columbia and the European Union turn to biomass to replace dirty old coal. Yet what we found when we dug into the coal-vs.-wood debate will surprise you.
Acknowledgements
In our work, we rely on the generosity of many others who make their services available for free or at a discount to nonprofits, including Tableau and the Texas A&M GeoServices Team.