Report: Average Black and Native American households priced out of Portland
Printer-friendly version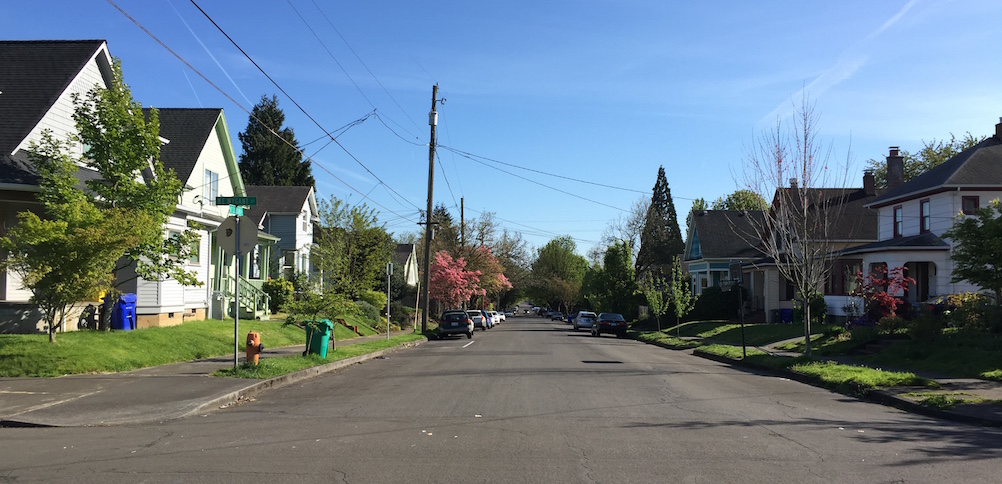 Northeast Portland. Photo: Jason Alcorn
Escalating housing prices are driving racial minorities and low-income people to Portland's fringe, a new analysis of housing and income data shows. Only whites and married couples with children have median incomes high enough to withstand rising housing costs in most parts of town.
That's the news from the city's first State of Housing in Portland report.
The effort by the Portland Housing Bureau, submitted in a report to the Portland City Council last week, tracks Portland's housing and rental markets alongside median earning data. The housing bureau used Census data to determine the median income of different ethnic groups, then looked at how different racial groups, nontraditional households like single mothers or seniors, and a range of income earners would fare if shopping for housing from one neighborhood to the next.
The report found renters and communities of color haven't seen the wage growth documented economy-wide — with those gains mostly captured by whites. As housing prices and rents rise, the report shows, housing options are severely constrained for lower income households, people of color, and single mothers and seniors.
When earning median income for their Census tract, single mothers have almost no chance of renting a home with more than one bedroom in Portland. A median-income black household can't afford to rent anything bigger than a studio apartment outside the 122nd and Division neighborhood. Median-income Native American households are limited to studio apartments in Parkrose or Cully. And very low-income people are out-priced of the private housing market across the city, the report shows.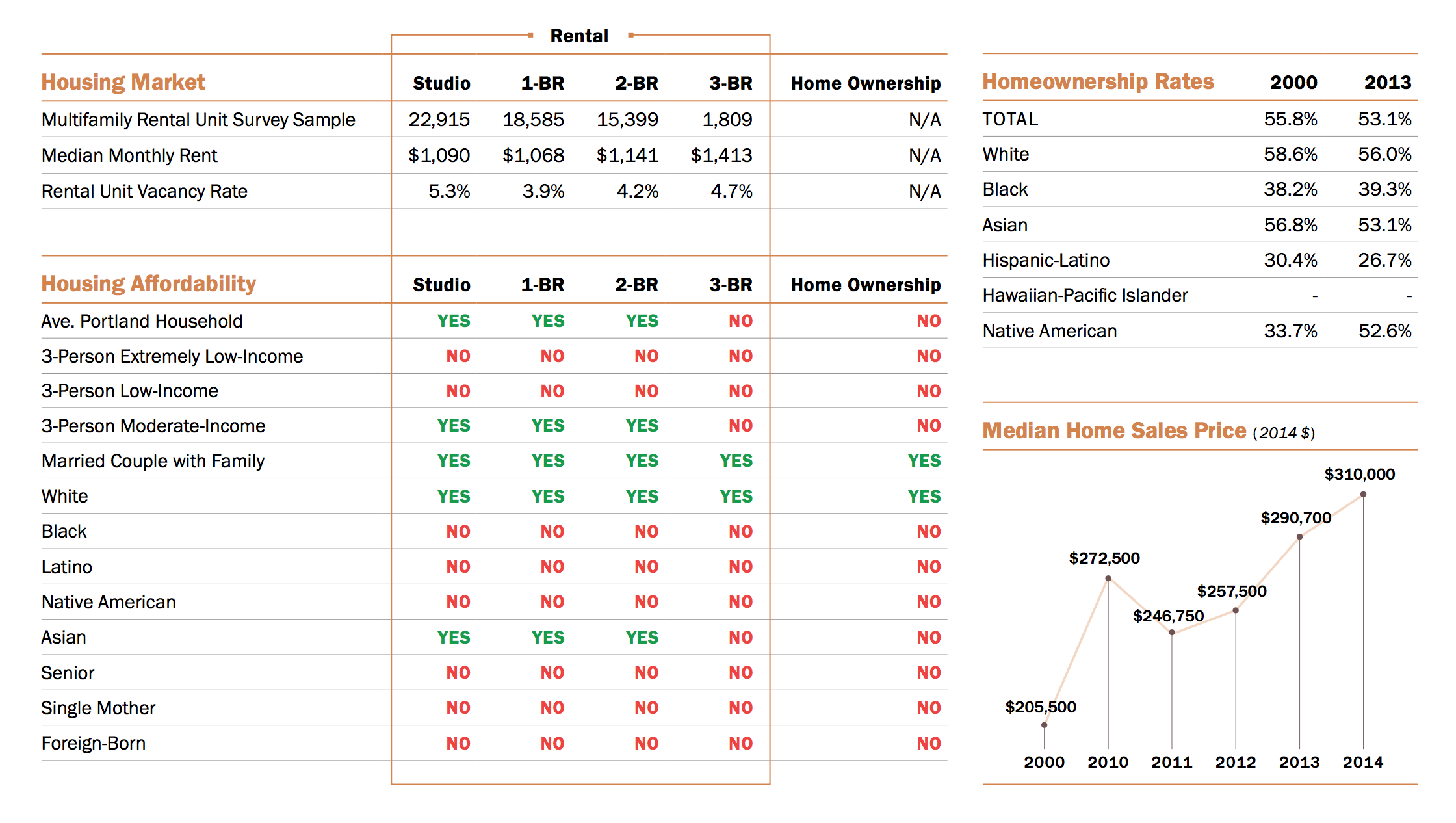 Snapshot of housing affordability in Portland. Source: Portland Housing Bureau.
To an extent, this is not news. The report confirms what many suspected: Portland is becoming increasingly white and well-to-do, while housing options for social and racial minorities dwindle. It also indicates that Portland's housing affordability is at a tipping point — with rents and home prices outstripping the means of even an average Portland household. Even white households earning median income are priced out of many of the city's neighborhoods, as are Asian households earning median income.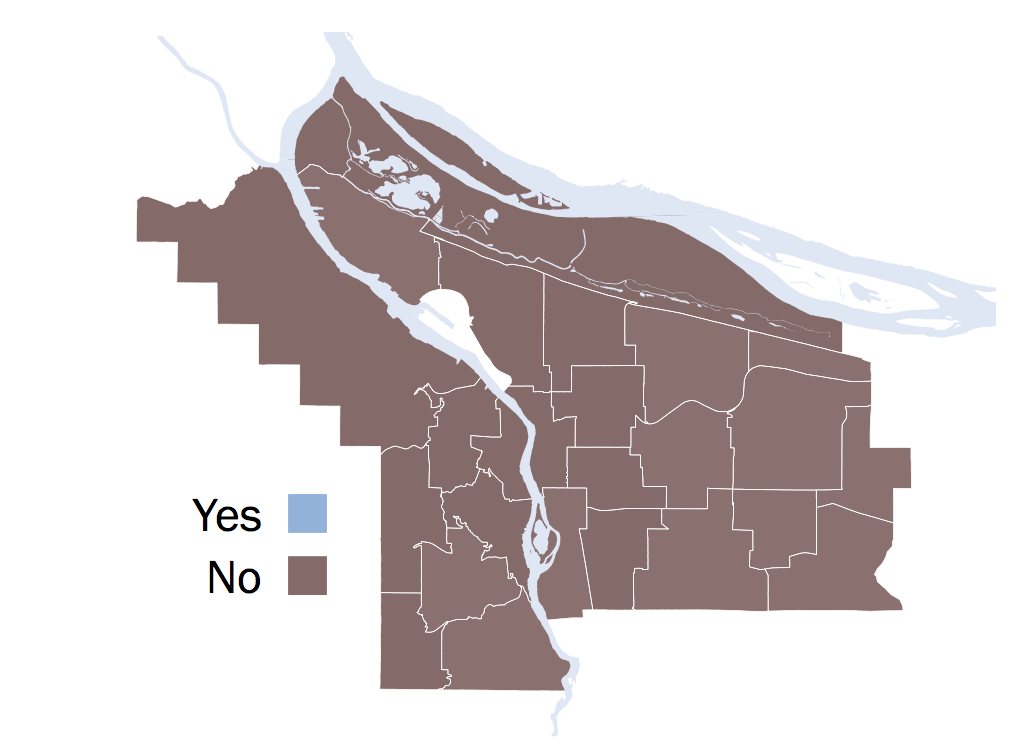 Home ownership affordability for an average black household in Portland.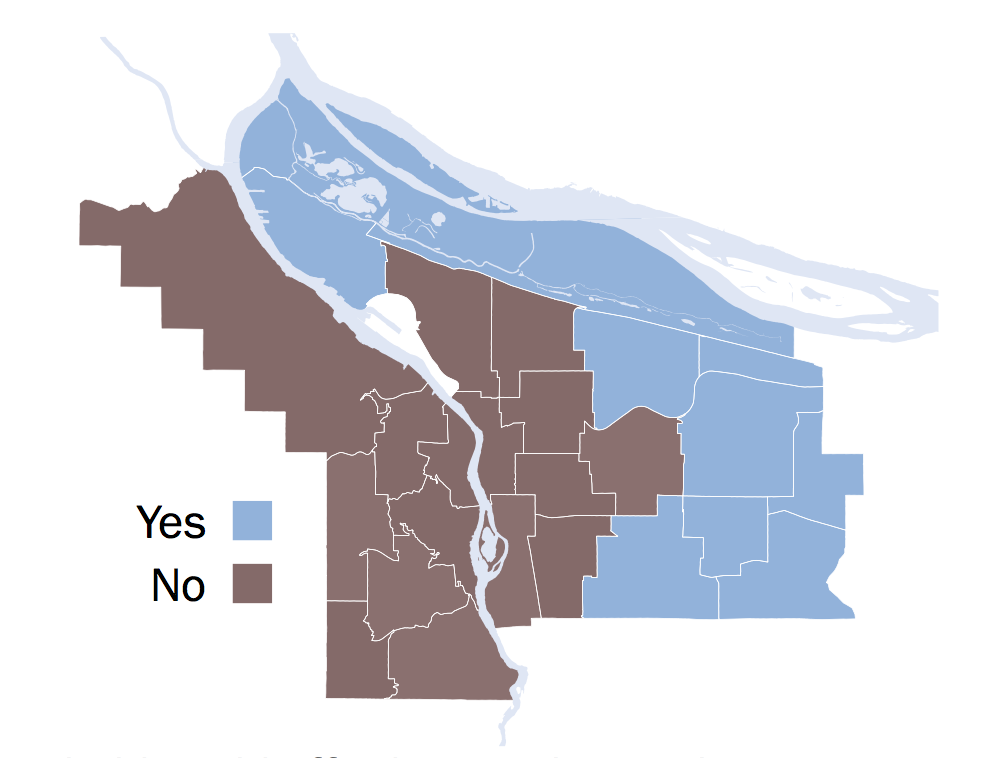 Home ownership affordability for an average Portland household.
"I believe the data from the State of Housing report perfectly illustrates what we have seen and know to be the case of Portland," said Bishop Steven Holt, who leads the International Fellowship Family church and a city committee to oversee strategies to lessen gentrification's impacts in North Portland and Northeast Portland, in an email. "Portland is becoming the dwelling place for the elite."
Holt points to young people just starting careers, as well as racial minorities, and says all are under economic pressure that makes it tough for them to thrive rather than just survive in Portland.
Such data bolsters longstanding concerns about Portland's housing costs, and charts a path toward policy intervention. (InvestigateWest reported earlier this month on the inflationary impact of cash sales in the local housing market.) Portland Housing Bureau officials and City Commissioner Dan Saltzman, who oversees the bureau, say they will spend the next several months gathering feedback on the data for a second-phase report in the fall that includes policy solutions.
For some groups, phase two can't come soon enough. "We're all anxious to work with the city on coming up with solutions," said Diane Linn, the former Multnomah County commissioner who is now executive director of Proud Ground, a community land trust that helps people earning 60 to 80 percent of the median income buy homes.
Proud Ground buys land with houses on it, selling the housing to qualifying homebuyers who can stabilize their families and neighborhoods. Because buyers are paying only for the house, and not the land, they spend a lower percentage of their earnings on housing. Proud Ground's mission always has been challenging.
"In this market? It's just making it harder and harder," Linn said.
What is the Solution?

While Portland officials prepare a menu of policy solutions for Portland's housing affordability problem, InvestigateWest sought ideas from other people working on the problem.

From City Hall:

1. Mayor Charlie Hales has proposed special taxes on demolition of livable homes to discourage redevelopment of the city's single-family home base. He said the tax, when paid by those still willing to pay the price, could be directed to affordable housing.

2. On April 29, the city commission approved a plan to fast-track a review of new infill size and setback standards. Hales said the review will limit opportunities for development of "McMansions" within existing neighborhoods.

3. Statements by city commissioners April 29 indicate they are eager to see a legislative effort lift a statewide ban on inclusionary zoning. If a current effort prevails, it would allow the city to require developers to set aside a certain number of units for low-income renters and buyers within new development. House Bill 2564 has cleared the House and is currently under consideration in the Senate.

4. Public Affairs Commissioner Dan Saltzman, who oversees the Portland Housing Bureau, has also suggested the city look at incentive zoning, in which development requirements are relaxed in exchange for social benefits such as providing low-income housing.

5. Saltzman has also indicated interest in a voter-approved housing impact fee, or a housing linkage fee. Those types of fees are assessed on new development to fund affordable housing.

Other ideas:

1. Realtor Alyssa Isenstein Krueger is working with a team of concerned real estate brokers. That group may propose the city offer more powers to neighborhood associations to consult on design reviews on demolition sites, and that citizens be empowered to record deed restrictions to prevent future demolition on their properties. The group may also suggest demolition permits on homes transferred within the previous 12 months require consent from the selling party, and that the city pass regulations to protect elderly homeowners from being paid below-market prices for their properties.

2. Land trust Proud Ground would like to canvass government agencies, including school districts, TriMet and the Portland Water Bureau, and other nonprofits for possible available land. Executive Director Diane Linn said only 60 percent of the jobs created last year in Oregon earned 60 percent of median income or more. The median income for Oregon was $50,229. Linn stresses that affordable housing can stabilize these populations that might otherwise become displaced or homeless.

3. Land use volunteers in the Concordia neighborhood have suggested the city allow more unrelated adults to live together, allow up to five dwelling units within single family structures in residential zones in transit service areas, and relax standards on accessory dwelling units to foster development of affordable rental units.
Even average-earning Portland households can't afford to buy a home in more than half of the city's neighborhoods. Low-income earners — households earning 30 to 60 percent of median family income — are nearly completely out of luck, as are Latino households, seniors, single mothers, and foreign-born homeowners.
The demographic that had the highest median income and the most housing options was married couples with children, at $88,088 a year, followed by whites, moderate income earners and Asian households. Black and Native American families are completely priced out.
Those issues run deeper than the cost of housing, says Holt. They also speak to the growing pay inequity between racial groups in Portland.
"It's not simply a housing issue. When we talk about affordable housing or low income housing, for me its why are folks still low income?" he said. "The bigger issue for me is economic opportunity."
The report showed communities of color are now concentrated at the periphery of the city. There's some indication — though unconfirmed — that some African American and Native American households are simply leaving the city. The report also found that renters' income is not keeping up with rising rents.
Those disparities were acknowledged by city commissioners, who heard details of the report April 29. Mayor Charlie Hales said income inequality clearly combines with pressure from new Portland residents, many who hail from more high-priced housing markets, to boost housing costs.
"Like it or not, hate it or love it. Want to stop it? Good luck. But those two forces are lighting us up," he said.
The data indicates the city's urban renewal areas are among the least affordable places in town, with all but two-parent white families priced out of four of nine of the areas. Racial minorities and low-income households have access to housing in even fewer urban renewal areas, indicating that the state's ban on inclusionary zoning — a zoning policy that forces developers to include low-income units in new construction — has helped to foster racial and economic divides in Portland.
The city has meanwhile invested a portion of taxes captured in those urban renewal areas into affordable housing units throughout town. Portland partly funded 65 percent of the affordable units currently available in the city. But those taxes set aside from urban renewal areas are now declining.
Meanwhile, single-family home production is lower than ever. Data shows new construction is concentrated in the Interstate Corridor, followed by Lents-Foster, MLK-Alberta, and St. Johns, indicating that a portion of new construction is replacing older and more affordable housing stock.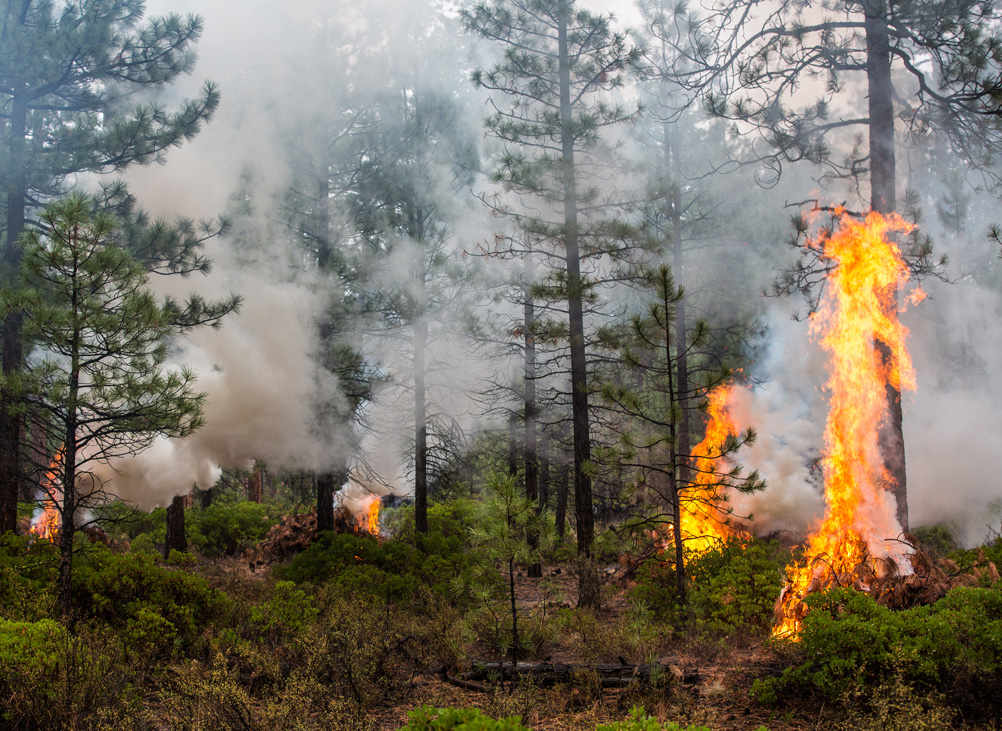 Forests and the Economy | May 2015
Environmentalists and the timber industry — once bitter adversaries — are working as allies on forest restoration. Collaborative forest thinning projects aim to fight megafires before they start — but money is scarce and tens of thousands of acres acres in Oregon now face an elevated risk of catastrophic fire. Ben DeJarnette reports for InvestigateWest.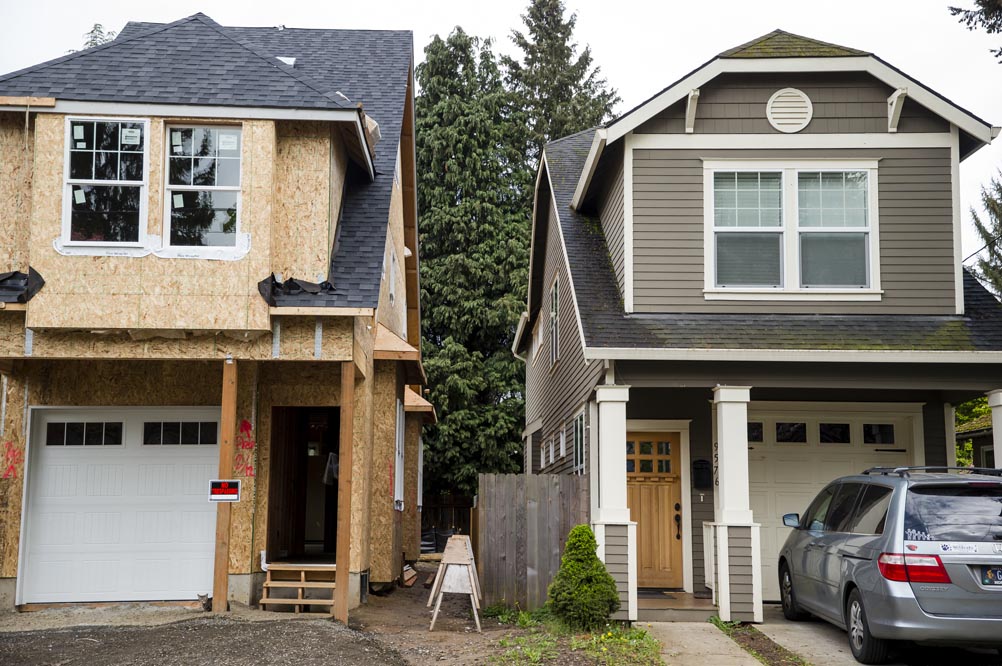 Equity | April 2015
Cash reigns in the Portland housing market. The city faces pressure from a new kind of speculation, as investors buy thousands of homes with cash and long-established protections for bank-financed homebuyers are ignored. Lee van der Voo and James Gordon report for InvestigateWest.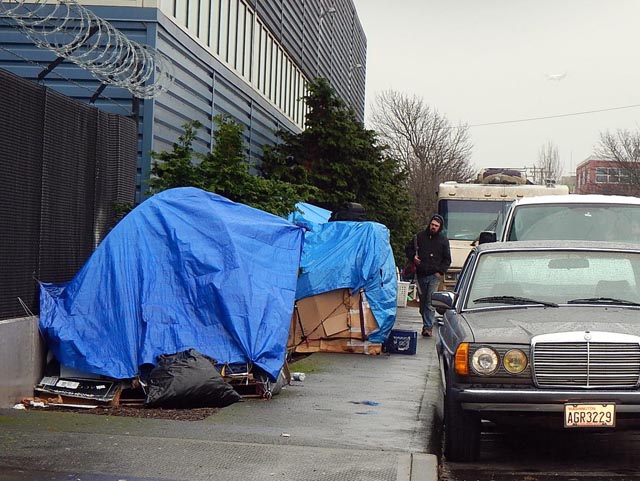 Wealth and Poverty | March 2015
March 2015 marks the anniversary of a bold promise: King County's 10-year plan to end homelessness. Now that the 10-year plan is ending and local homelessness is worse than ever, talk of ending homelessness is being replaced with less-lofty aspirations: making homelessness rare and brief when it does occur.
In collaboration with KUOW this week, we examine the roots of the plan, the challenges it faced, and where community and city leaders think we go from here.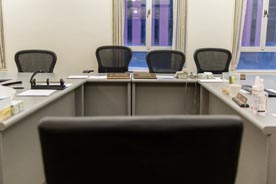 Equal Justice | December 2014
With grand jury reform elsewhere focused on eliminating racial bias and curbing police use of force, Oregon is an outlier: It is one of just 14 states that do not regularly record the citizen grand juries that charge people with felonies.
Almost five years after police killed an unarmed black man in Portland and the Multnomah Co. district attorney petitioned for that grand jury to be recorded, lawmakers in Salem are lining up behind a reform bill to mandate recording statewide, InvestigateWest has learned.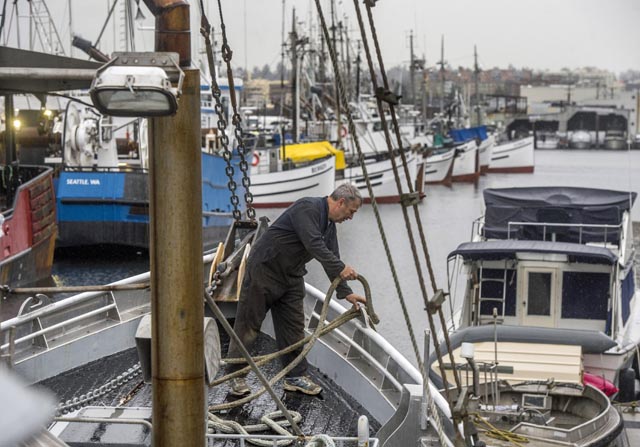 Seafood | December 2014
A struggle in Alaska over shrinking supplies of halibut is threatening the iconic centerpiece fish in favor of cheaper exports, fast-food fillets and fish sticks.
At risk is most of the frozen supply that sustains restaurants, food-service companies and retail stores nationwide, such as Costco and Whole Foods. Lee van der Voo investigates.
Photo: Peter Haley / The News Tribune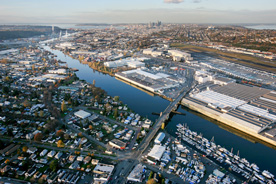 Environment | November 2014
It will take hundreds of millions of dollars to clean up the Duwamish River. But how clean is clean? And who decides?
Robert McClure looks at how lobbyists and community groups have squared off over the health of the waterway and its neighborhoods.
Photo: Paul Joseph Brown/ecosystemphoto.com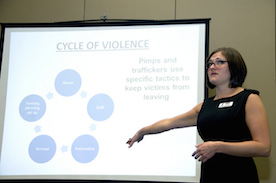 Trafficking | October 2014
Authorities say organized gangs increasingly are trafficking children for sex in the Northwest, and even cooperating with each other to stymie police.
Meanwhile in Portland, the U.S. Attorney's Office has become the third most prolific nationally in securing indictments for trafficking children and adults for sex.
Photo: Oregon DOT/Flickr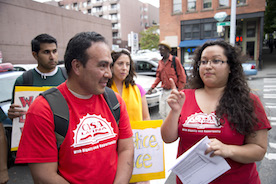 Minimum Wage | August 2014
"Everyone is aware that passing a $15 an hour minimum wage was historic," an advisor to Mayor Ed Murray and the Seattle City Council told InvestigateWest. "But if we cannot enforce that, we haven't accomplished much."
Based on a review of more than 20,000 wage theft complaints, hundreds of pages of reports and more than a dozen interviews, "Stolen Wages" shines a light on the dark world of pay violations in Seattle and across Washington.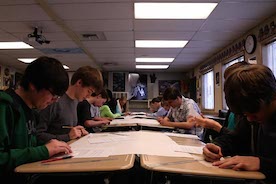 Infrastructure | May 2014
Portable, modular or relocatable classrooms — whatever you call them — are a necessity for cash-strapped schools.
But many portables become permanent fixtures, in place for decades at a time. Costly and insufficient, these aging structures burden the grid, frustrate teachers and administrators and compromise student health.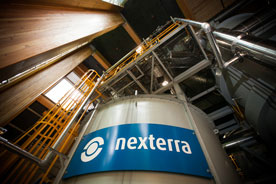 Environment | April 2014
Energizing our world with wood sounds so natural. And it has quickly become a multibillion-dollar industry as governments including British Columbia and the European Union turn to biomass to replace dirty old coal. Yet what we found when we dug into the coal-vs.-wood debate will surprise you.
Acknowledgements
In our work, we rely on the generosity of many others who make their services available for free or at a discount to nonprofits, including Tableau and the Texas A&M GeoServices Team.