State may delay cleanup of stormwater, WA's No. 1 water pollution source
Printer-friendly version
The stormwater detention pond in West Seattle, via Flickr/kuow949.
With the Washington Legislature hurtling toward a scheduled adjournment on Thursday, developers and local governments are pushing to save money for cash-strapped cities by delaying court-ordered efforts to control the state's biggest source of water pollution.
The clean-water rollbacks, as they are being characterized by environmentalists, passed the Senate Monday in a piece of legislation promoted as a way to streamline several environmental-protection programs. The bill would grant a one-year reprieve on a state deadline for 81 cities and five counties in western Washington to take steps to control polluted rainwater runoff. Eighteen eastern Washington cities and six counties would get a two-year extension of the deadline.
Environmentalists are alarmed because they see the delays coming after years of earlier extensions. But they're even more concerned because the bill (SB 6406) calls for the 2013 Legislature to review and possibly change pollution-control rules developed by the Department of Ecology over many years under orders from the state's pollution-control court, the Pollution Control Hearings Board. The environmentalists are also mindful that Republican Rob McKenna could be in the governor's mansion by next spring, and that the composition of the Legislature will change, too.
The Senate legislation "represents a big step backward for clean water in Puget Sound, the Columbia River and other waters of Washington state," said Bruce Wishart, lobbyist for the environmental group People for Puget Sound. "It's a very specific invitation to the Legislature to monkey with this."
A Clean Water Act Mandate
The focus of the argument is a campaign by environmentalists, the state Department of Ecology and the state's Puget Sound Partnership to protect streams, lakes, rivers and other waterways from pollution washed by the rain off roads, parking lots and other hard surfaces. This stormwater runoff is one of the most common reasons Washington water bodies violate the Clean Water Act and, according to the Ecology Department (PDF), is "the leading pollution threat to our lakes, rivers and Puget Sound."
Environmentalists have won a series of rulings from the state pollution court holding that in order to comply with the federal Clean Water Act, local governments must control stormwater pollution by requiring non-traditional building techniques that intercept and cleanse rainwater runoff before it can enter lakes and streams.
These "low impact" development methods include rain gardens – marshy, plant-filled depressions that catch runoff – as well as porous pavement that lets water soak into the ground. More ambitious versions of the green building techniques call for leaving 90 percent of native plants intact and constructing multi-story buildings instead of sprawling single-family neighborhoods in order to minimize the amount of land covered by hard surfaces.
Those methods are expected to be more widely used under the rules Ecology is developing. The pollution court said in 2007 that they must be employed "where feasible," as soon as possible, starting with five big local governments: Seattle, Tacoma, Pierce County, King County, Snohomish County and Clark County. At issue in the legislative fight this year is how soon and to what extent a second tier of smaller cities and counties should have to require the eco-friendly building techniques.
Developers say such methods should be optional. One piece of legislation in the House (HB 2801) would do just that. But the sponsor, Rep. Sam Hunt, D-Olympia, said Tuesday that if the measure moves ahead, the stormwater portions of the legislation would be stripped out. The remainder of the bill is designed to allow local governments to raise taxes to make up for cuts in state funding.
The House and Senate Bills' Prospects
Although the 60-day legislative session is scheduled to end Thursday, the likelihood of an extended session grows as each hour passes without the Legislature completing the single task it must each year – agreeing on a state budget.
Developers continue to push to make the low-impact building methods optional. Art Castle, executive vice president of the Building Industry Association of Washington, is a longtime advocate of the green building practices – but said making them mandatory is a recipe for failure. He said conditions at any given building site might or might not be conducive to the low-impact techniques.
"The techniques, when they're appropriate, can be very helpful." Castle said. "But when you force it without proper education, it will create a problem. People will point at (the new method) and say it doesn't work."
Castle said putting the new techniques into effect will require widespread training of designers, engineers and developers – but that training is not widely available.
The green building techniques often take the place of more-traditional methods, such as large "detention ponds," where pollutants are allowed to settle out of rainwater runoff before it heads toward the nearest waterway. Using the green techniques can actually save developers money in some cases, while the detention ponds required under many development codes can be unsightly. The newer building methods can save money if land that otherwise would have been used for detention ponds instead is available to construct additional buildings.
The Senate bill, which was sponsored by Rep. Jim Hargrove, D-Port Angeles, would have to pass the House and be signed by the Gov. Chris Gregoire, a Democrat, to become law.
The section of the Senate bill concerning stormwater is only one of several dealing with natural-resource management. Also included in the bill are revisions to rules governing logging and construction in waterways, as well as provisions related to the state's Growth Management Act. Wishart said representatives of local governments in 2011 asked for and received a one-year delay in requiring the new building rules, promising not to seek additional extensions. But they have gone back on that, requesting additional delays this year, Wishart said.
Carl Schroeder, a lobbyist with the Association of Washington Cities, said continued hard economic times require a later deadline for the cities to comply. In some cities, he said, 20 percent of ratepayers are behind on their payments to the municipal utility. Those ratepayers are likely to be hit for much of the cost of meeting the stormwater cleanup requirements.
"We need to figure out what kind of (rules) we can afford," Schroeder said.
Schroeder said he considers it unlikely that the House and Senate would pass legislation in 2013 to overturn the rules Ecology is expected to issue this summer. And Castle characterized the bill as "plain vanilla."
But environmentalists are not persuaded.
"We feel these bills play dangerous politics with environmental safeguards for our air, land, water, and public health," said Kerry McHugh, spokeswoman for the Washington Environmental Council.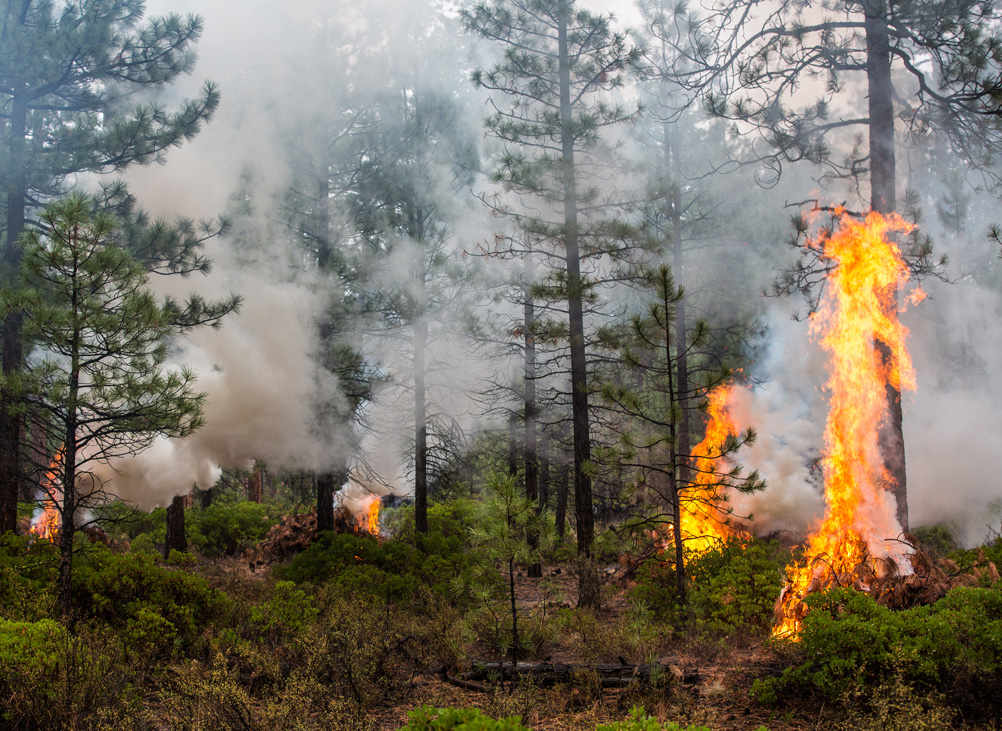 Forests and the Economy | May 2015
Environmentalists and the timber industry — once bitter adversaries — are working as allies on forest restoration. Collaborative forest thinning projects aim to fight megafires before they start — but money is scarce and tens of thousands of acres acres in Oregon now face an elevated risk of catastrophic fire. Ben DeJarnette reports for InvestigateWest.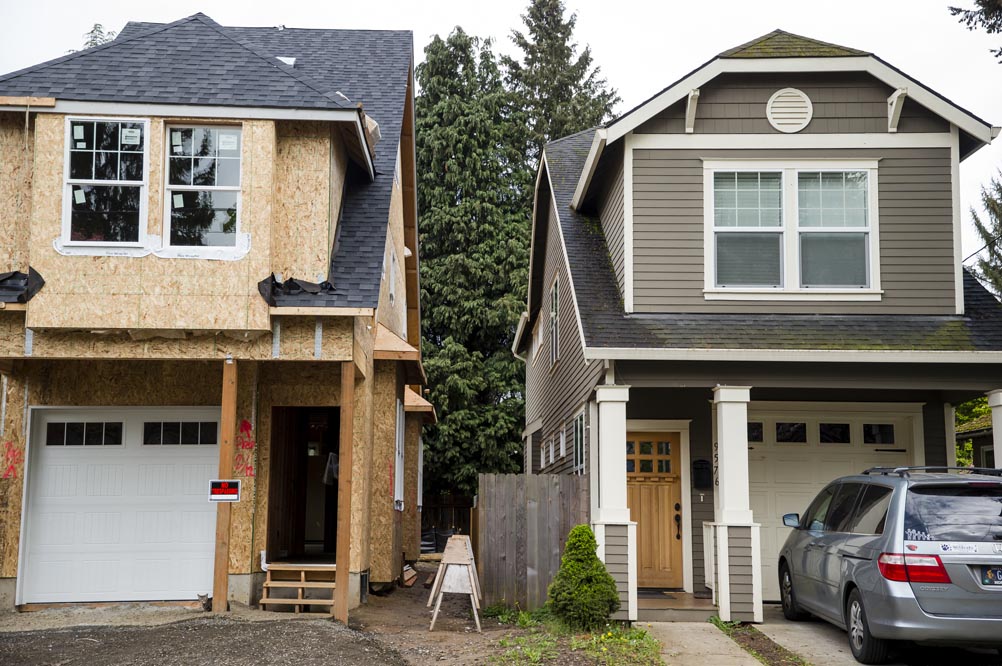 Equity | April 2015
Cash reigns in the Portland housing market. The city faces pressure from a new kind of speculation, as investors buy thousands of homes with cash and long-established protections for bank-financed homebuyers are ignored. Lee van der Voo and James Gordon report for InvestigateWest.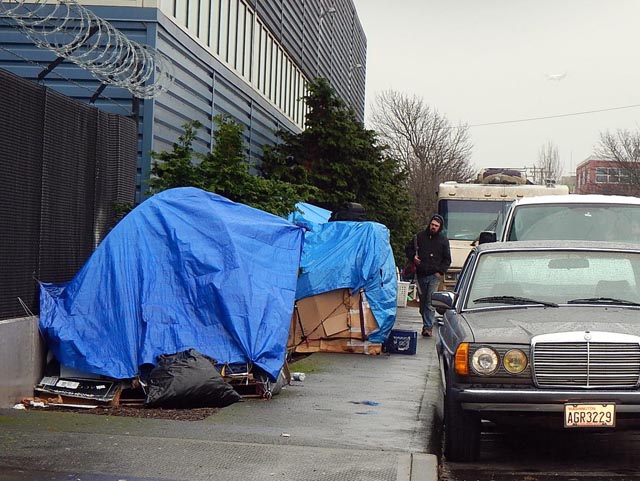 Wealth and Poverty | March 2015
March 2015 marks the anniversary of a bold promise: King County's 10-year plan to end homelessness. Now that the 10-year plan is ending and local homelessness is worse than ever, talk of ending homelessness is being replaced with less-lofty aspirations: making homelessness rare and brief when it does occur.
In collaboration with KUOW this week, we examine the roots of the plan, the challenges it faced, and where community and city leaders think we go from here.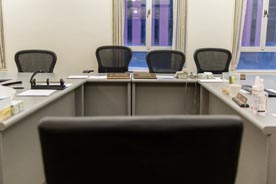 Equal Justice | December 2014
With grand jury reform elsewhere focused on eliminating racial bias and curbing police use of force, Oregon is an outlier: It is one of just 14 states that do not regularly record the citizen grand juries that charge people with felonies.
Almost five years after police killed an unarmed black man in Portland and the Multnomah Co. district attorney petitioned for that grand jury to be recorded, lawmakers in Salem are lining up behind a reform bill to mandate recording statewide, InvestigateWest has learned.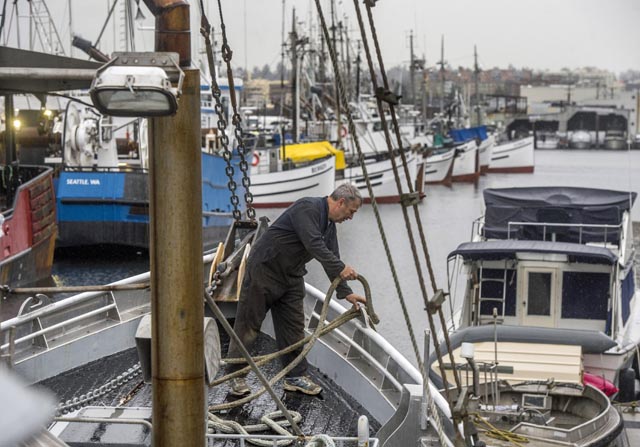 Seafood | December 2014
A struggle in Alaska over shrinking supplies of halibut is threatening the iconic centerpiece fish in favor of cheaper exports, fast-food fillets and fish sticks.
At risk is most of the frozen supply that sustains restaurants, food-service companies and retail stores nationwide, such as Costco and Whole Foods. Lee van der Voo investigates.
Photo: Peter Haley / The News Tribune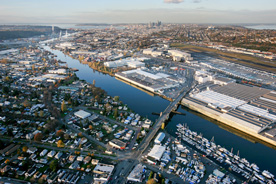 Environment | November 2014
It will take hundreds of millions of dollars to clean up the Duwamish River. But how clean is clean? And who decides?
Robert McClure looks at how lobbyists and community groups have squared off over the health of the waterway and its neighborhoods.
Photo: Paul Joseph Brown/ecosystemphoto.com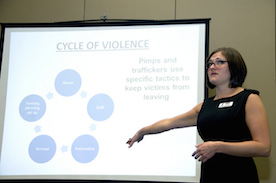 Trafficking | October 2014
Authorities say organized gangs increasingly are trafficking children for sex in the Northwest, and even cooperating with each other to stymie police.
Meanwhile in Portland, the U.S. Attorney's Office has become the third most prolific nationally in securing indictments for trafficking children and adults for sex.
Photo: Oregon DOT/Flickr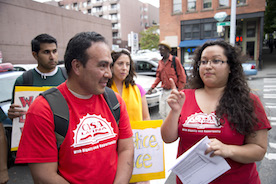 Minimum Wage | August 2014
"Everyone is aware that passing a $15 an hour minimum wage was historic," an advisor to Mayor Ed Murray and the Seattle City Council told InvestigateWest. "But if we cannot enforce that, we haven't accomplished much."
Based on a review of more than 20,000 wage theft complaints, hundreds of pages of reports and more than a dozen interviews, "Stolen Wages" shines a light on the dark world of pay violations in Seattle and across Washington.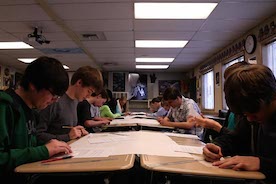 Infrastructure | May 2014
Portable, modular or relocatable classrooms — whatever you call them — are a necessity for cash-strapped schools.
But many portables become permanent fixtures, in place for decades at a time. Costly and insufficient, these aging structures burden the grid, frustrate teachers and administrators and compromise student health.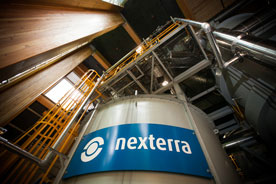 Environment | April 2014
Energizing our world with wood sounds so natural. And it has quickly become a multibillion-dollar industry as governments including British Columbia and the European Union turn to biomass to replace dirty old coal. Yet what we found when we dug into the coal-vs.-wood debate will surprise you.
Acknowledgements
In our work, we rely on the generosity of many others who make their services available for free or at a discount to nonprofits, including Tableau and the Texas A&M GeoServices Team.