State Health Officials Critical of Seattle Schools' Air-Pollution Report
Printer-friendly version
A state report is critical of the methods used to evaluate the air quality at John Marshall School in Seattle – a 100-year-old building that was renovated before hundreds of elementary school students moved in last fall.
At issue is whether children could suffer harm from the pollution by generated by cars and trucks traveling on close-by roads and highways. In John Marshall's case, one corner of its lot in Seattle's Ravenna neighborhood sits under Interstate 5.
After the school building was featured in several 2013 stories by KING 5 and the environmental journalism watchdog InvestigateWest, Seattle Public Schools paid Veritox $35,000 to study whether traffic pollution could harm students and staff.
In three days of testing in 2014 Veritox found that "…airborne particulate levels outside the John Marshall School and in the playground should remain well within PSCAA air pollution limits when it opens in September 2014." PSCAA is the Puget Sound Clean Air Agency.
The Washington State Department of Health (DOH) reviewed the consultant's report at the request of Seattle Schools and was unconvinced, finding that Veritox's "…monitoring at the John Marshall School may not have been adequate to characterize pollution during peak traffic times."
DOH further critiqued the study, saying Veritox's decision to test for just three days might not be long enough, and that Veritox's testing of only one type of particulate matter (PM2.5) generated by the nearby interstate traffic was not broad enough and "…is not supported by current research."
"Where does that leave us as parents? If there is a concern we're not going to be able to just take our kids up out of school," said Zarita Hester, whose three children attend elementary school at John Marshall.
Even with the DOH report, the school district insists that children are not threatened by traffic pollution.
"Not one complaint has been received by the district," said spokesperson Tom Redman.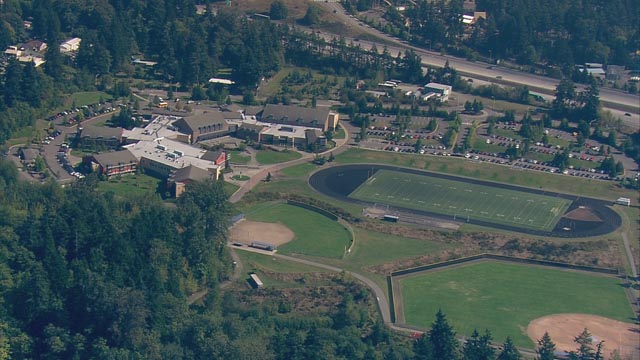 Todd Beamer High School in Federal Way, Wash.
Credit: KING 5
Vehicle emissions and children's health
The dangers of vehicle emissions have been known for years: researchers in Europe first made the connection between children's poor lung function and school-day exposure to traffic in 1993. Ten years later a California Environmental Protection Agency study made a similar leap, finding that kids in San Francisco's East Bay attending near-road schools were 5 to 8 percent more likely to suffer from bronchitis and asthma.
Children spend about a third of their day at school, often during the hours of heaviest traffic. Many schools sit alongside big, busy roads because that's where land is cheap and bus access is more convenient.
Within 500 feet of major roads, traffic pollution — a plume of suspended soot and gases — often carries pollutants at levels considered harmful by air-pollution researchers. A 2008 study found that more than 10 percent of surveyed U.S. schools were located within about 300 feet of highways, the distance within which road pollution is most potent.
A 2013 InvestigateWest analysis found nearly 30 public Washington K-12 schools sit within 500 feet of a major road. Eight of the 30 schools beside highways were built within the past 10 years — after the dangers were well established by scientific research.
An additional 166 schools are located within 500 feet of the state's heaviest truck routes. The diesel fuel that powers these trucks can produce 100 to 200 times more soot than gasoline engines, and the exhaust is so toxic that the World Health Organization classifies it as a carcinogen. (See a map of those schools.)
Washington's DOH says it does not advise parents to move their kids out of John Marshall or other schools near major highways, and it says that most parents shouldn't need to take any action.
"Certainly, if a child has an underlying health condition that makes them more susceptible, then we strongly encourage the parents to consult with their family physician," said DOH epidemiologist Glen Patrick.
Patrick said the conflicting studies result in a frustrating "uncertainty" for parents. But he says the DOH understands that eliminating the traffic health hazards that threaten children at school would require an enormous and costly public policy shift.
Veritox and the Seattle Schools, for their part, insist the DOH review of the John Marshall study was inadequate.
"No actual or anticipated exposure levels (or limits) at the John Marshall School are included in the WA DOH report. The exclusion of specific exposure levels coupled with the manner in which the report is written may result in unwarranted assumption by parents that air quality must be poor at the school…", said Veritox's written response.
Redman said the district remains convinced the air is safe. After KING 5's stories in 2013, the district upgraded John Marshall's air filtration system to a MERV 9. Redman said that's the same level as a hospital laboratory.
However, at least one other school along I-5 received an even higher level HVAC system when it was renovated. Redman said the TOPS school in Eastlake got the state-of-the-art air filtration system because its air handling system needed to be replaced. Marshall's, he said, did not.
Redman also says the district started sending out air quality reports to principals so they could decide whether to keep children inside on higher pollution days. And he says the prevailing winds at John Marshall typically carry road pollution away from the school.
Additional reporting by Olivia Henry and Kate Martin.

by Olivia Henry and Kate Martin
by Kate Martin
By Chris Ingalls, KING 5
by Olivia Henry and Kate Martin
by InvestigateWest Staff
By Kate Martin
By Chris Ingalls, KING 5
by InvestigateWest Staff
by Olivia Henry
by Chris Ingalls, KING 5
In Partnership With: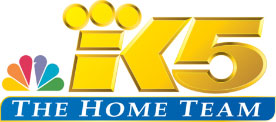 Additional Credits:
Executive Editor: Robert McClure
Data Editor: Jason Alcorn
Executive Producer: Russ Walker, KING 5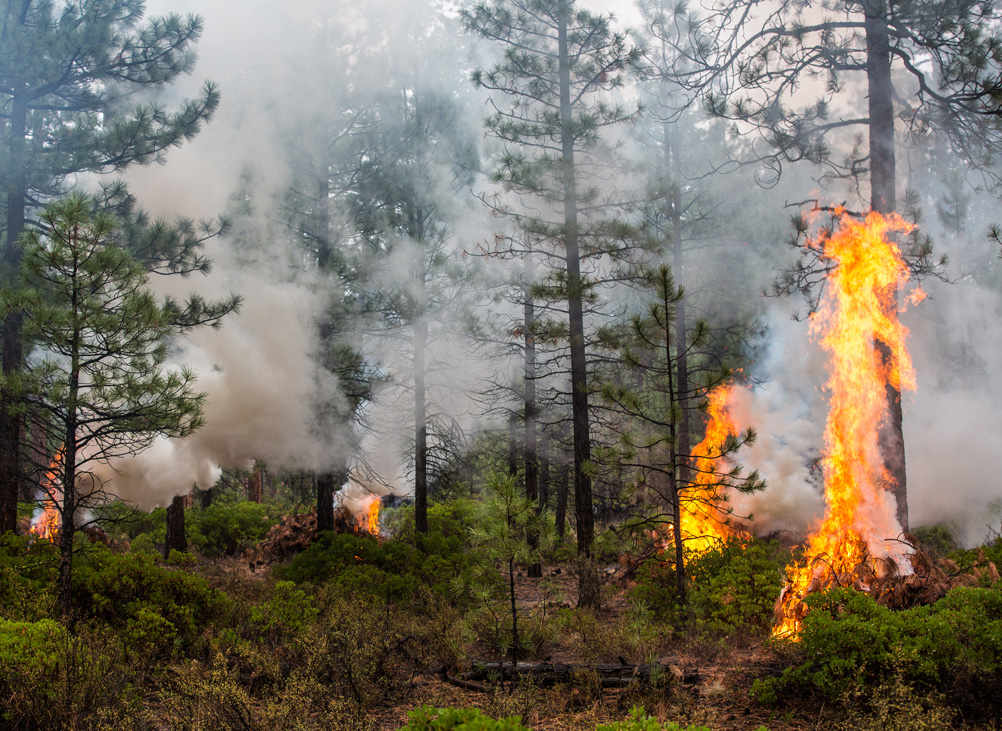 Forests and the Economy | May 2015
Environmentalists and the timber industry — once bitter adversaries — are working as allies on forest restoration. Collaborative forest thinning projects aim to fight megafires before they start — but money is scarce and tens of thousands of acres acres in Oregon now face an elevated risk of catastrophic fire. Ben DeJarnette reports for InvestigateWest.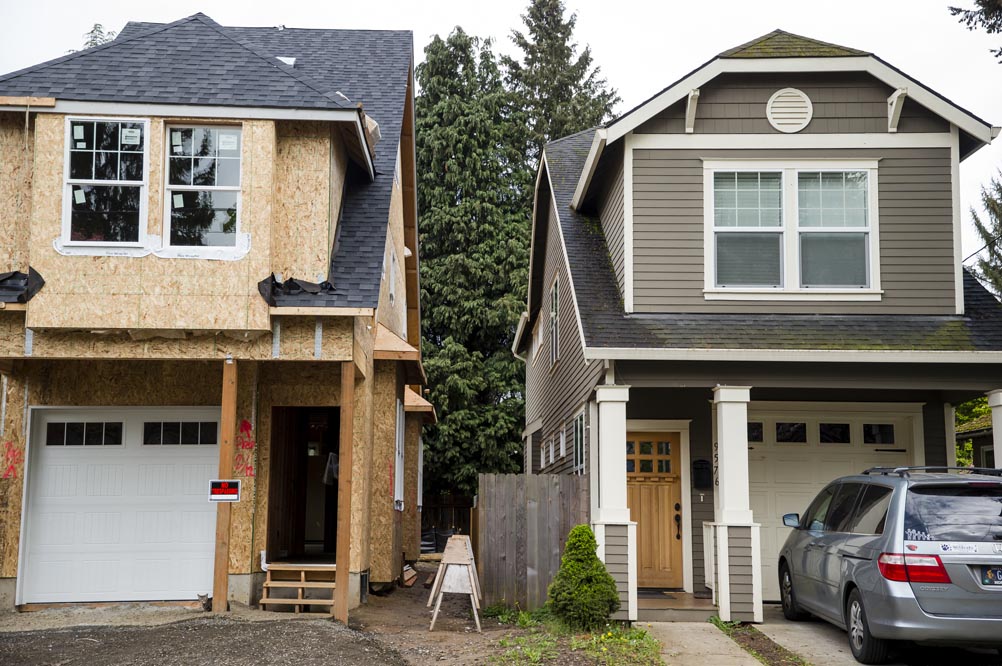 Equity | April 2015
Cash reigns in the Portland housing market. The city faces pressure from a new kind of speculation, as investors buy thousands of homes with cash and long-established protections for bank-financed homebuyers are ignored. Lee van der Voo and James Gordon report for InvestigateWest.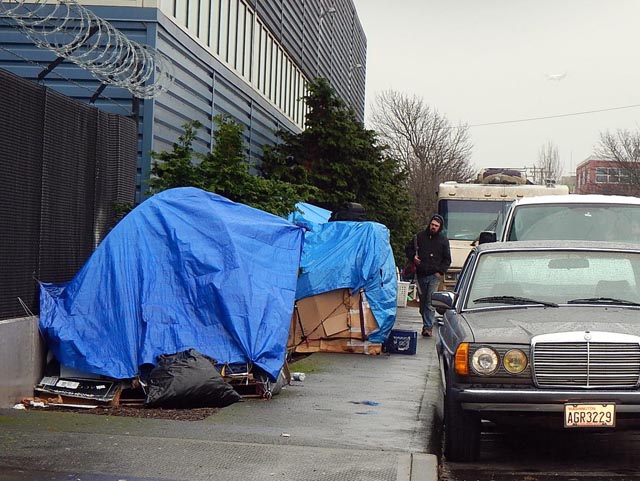 Wealth and Poverty | March 2015
March 2015 marks the anniversary of a bold promise: King County's 10-year plan to end homelessness. Now that the 10-year plan is ending and local homelessness is worse than ever, talk of ending homelessness is being replaced with less-lofty aspirations: making homelessness rare and brief when it does occur.
In collaboration with KUOW this week, we examine the roots of the plan, the challenges it faced, and where community and city leaders think we go from here.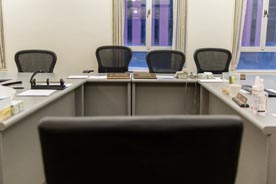 Equal Justice | December 2014
With grand jury reform elsewhere focused on eliminating racial bias and curbing police use of force, Oregon is an outlier: It is one of just 14 states that do not regularly record the citizen grand juries that charge people with felonies.
Almost five years after police killed an unarmed black man in Portland and the Multnomah Co. district attorney petitioned for that grand jury to be recorded, lawmakers in Salem are lining up behind a reform bill to mandate recording statewide, InvestigateWest has learned.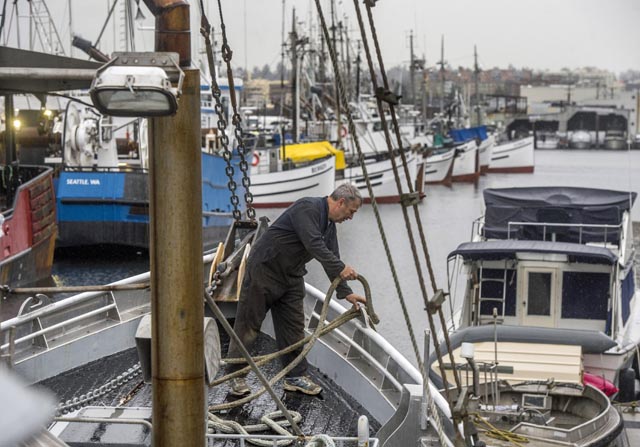 Seafood | December 2014
A struggle in Alaska over shrinking supplies of halibut is threatening the iconic centerpiece fish in favor of cheaper exports, fast-food fillets and fish sticks.
At risk is most of the frozen supply that sustains restaurants, food-service companies and retail stores nationwide, such as Costco and Whole Foods. Lee van der Voo investigates.
Photo: Peter Haley / The News Tribune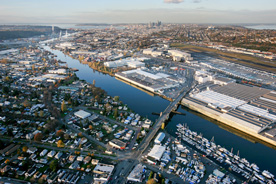 Environment | November 2014
It will take hundreds of millions of dollars to clean up the Duwamish River. But how clean is clean? And who decides?
Robert McClure looks at how lobbyists and community groups have squared off over the health of the waterway and its neighborhoods.
Photo: Paul Joseph Brown/ecosystemphoto.com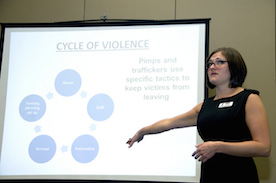 Trafficking | October 2014
Authorities say organized gangs increasingly are trafficking children for sex in the Northwest, and even cooperating with each other to stymie police.
Meanwhile in Portland, the U.S. Attorney's Office has become the third most prolific nationally in securing indictments for trafficking children and adults for sex.
Photo: Oregon DOT/Flickr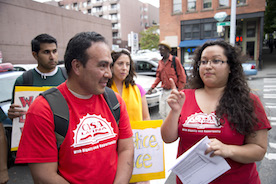 Minimum Wage | August 2014
"Everyone is aware that passing a $15 an hour minimum wage was historic," an advisor to Mayor Ed Murray and the Seattle City Council told InvestigateWest. "But if we cannot enforce that, we haven't accomplished much."
Based on a review of more than 20,000 wage theft complaints, hundreds of pages of reports and more than a dozen interviews, "Stolen Wages" shines a light on the dark world of pay violations in Seattle and across Washington.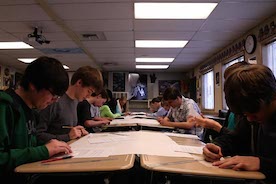 Infrastructure | May 2014
Portable, modular or relocatable classrooms — whatever you call them — are a necessity for cash-strapped schools.
But many portables become permanent fixtures, in place for decades at a time. Costly and insufficient, these aging structures burden the grid, frustrate teachers and administrators and compromise student health.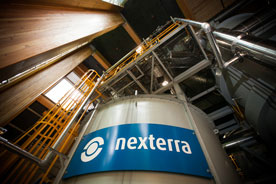 Environment | April 2014
Energizing our world with wood sounds so natural. And it has quickly become a multibillion-dollar industry as governments including British Columbia and the European Union turn to biomass to replace dirty old coal. Yet what we found when we dug into the coal-vs.-wood debate will surprise you.
Acknowledgements
In our work, we rely on the generosity of many others who make their services available for free or at a discount to nonprofits, including Tableau and the Texas A&M GeoServices Team.