Pediatric MS cases rise in the Northwest
Printer-friendly version
The Pacific Northwest has one of the highest rates of multiple sclerosis in the world, yet the reasons why remain elusive. It's an old mystery, but one that now has a new face. Today, doctors are seeing a growing number of cases in kids. They hope these young patients will yield more clues to what causes the disease.
MS is an autoimmune disease that causes nerve damage over time. It's more common at higher latitudes, and tends to affect more women than men. Eventually, it can impair someone's mobility, their vision – even their thinking and memory. It's always been known as a "prime-of-life" disease, one that typically strikes in young adulthood.
For Allexis, now a senior at Central Kitsap High School in Silverdale, that wasn't the case. She was diagnosed when she was 14 years old.
It started one Friday during the summer two years ago.
"I couldn't sleep because I had the worst headache," she said. "Out of a scale of one to 10, it was a 15." She tried to go for her regular morning run the next day, and things got worse.
Allexis, with streaked hair, poses with
her sister Kat in 2011.
"I didn't even go my entire route, because there was something off – I was tipping over," she said. "I was, like, falling."
Even two years later, Allexis' voice betrayed her disbelief as she recounted the story. Energetic and engaging, she's one of those strong-willed, high-achieving teens who wasn't used to being slowed down. Let alone, laid up.
Her parents rushed her to the hospital where a brain scan showed 18 lesions in her brain.
Still, doctors weren't sure it was MS. The symptoms of MS in young people can be subtle. Doctors sometimes have a hard time determining whether a disease is causing them, or they're just the result of normal growing pains of childhood, especially puberty.
While brain scans are a good indicator, doctors frequently wait for a recurrence of symptoms to make a definitive diagnosis – multiple sclerosis by definition means multiple attacks on multiple locations in the body.
Within a few weeks, Allexis had a second, even more disabling episode. At that point, she couldn't walk, or see out of her left eye.
"And then after that I was slurring," she said. "I couldn't talk, so basically, I couldn't function at all. It was very frustrating."
This time, doctors were sure Allexis had MS. That put her in the company of a growing group of young people who are living with the disease.
Doctors aren't exactly sure how many, though current estimates suggest that between 18,000 and 25,000 children nationally either have MS, or have experienced symptoms suggestive of MS – some as young as age 5.
Dr. Raymond Ferri, a pediatric neurologist at Seattle Children's Hospital, is Allexis's physician.
Credit: Carol Smith/InvestigateWest
Childhood triggers
Dr. Raymond Ferri started a pediatric MS clinic at Seattle Children's Hospital three years ago. It's among the first in the country to focus on pediatric cases.
"When I started the clinic, I was doing it a half day per month," he said. "And I've had to move it to twice a month."
Doctors aren't sure what's driving the apparent increase. It's likely partly from improved diagnostic techniques and increasing awareness among pediatricians that MS can occur early in life. But some also think that the growing onslaught of chemical exposures in the environment may be making immune systems more vulnerable to whatever triggers the illness.
"I think adolescents may be at higher risk," said Dr. Sylvia Lucas, a neurologist at the University of Washington Medical Center, and co-founder of the pediatric clinic at Children's. Younger patients have immune systems that are still immature, and "as such may be more susceptible to the effects of food additives, toxins in the air, lack of vitamins," she said.
Allexis donating locks of her hair to charity.
The Children's team is hoping to start a registry of pediatric patients to better track the histories and outcomes of these younger patients, perhaps as soon as next year. There is also a legislative push on a national level to establish a permanent national surveillance system for MS. Such a registry would help scientists pinpoint trends and changes in the epidemiology of the disease.
In particular, having a group of young patients to follow may help them zero in on what might be triggering the disease at younger ages.
So far researchers think that exposure to some type of virus or other environmental trigger during childhood – before approximately age 15 -- is what actually determines a person's risk of getting MS. And people carry the risk they acquired as children, no matter where they live as adults.
Having a population of children to follow could prove helpful to unraveling the mystery, said Ferri. For adults, it's hard to remember back to childhood to what illnesses or other events might have triggered their MS. With kids, those episodes are more recent, and easier to recall.
For Allexis, it's still unclear what might have triggered the disease. What is clear is that it's something she'll be managing the rest of her life.
Aggressive disease
Children tend to get "relapsing-remitting" MS, a type that comes and goes. But the rate at which children relapse is much higher than for adults.
"What that does is really put them at risk for severe cognitive and physical disabilities much, much sooner than we could see it in the adult population," said Lucas. "We have to be much more aggressive in the children than we are now because children are much more likely to have a very inflammatory type of disease."
Allexis has had to learn to live with the uncertainty that comes with having MS.
"My doctor told me, it's as if you're trying to predict earthquakes. You never know," she said. "And it kind of sucks – because it's scary."
She gives herself weekly injections of medication to try to prevent future relapses.
"I'm not gonna lie. There are a lot of times where I get emotional. Like, what happened to me?" she said. "What did I do wrong?"
So far, though, the medication appears to be working. Her symptoms have not progressed, and she's regained her stamina.
"Right now I think I'm rockin' it," she said during a recent visit at her home in Silverdale. "I really do. I mean, it definitely put me in a setback, like a couple of years ago, but I don't think it affects me now."
Allexis's bedroom wall is painted with a checklist
of her personal goals.
Carol Smith/InvestigateWest
She's taking a full load of Advanced Placement classes, plays lacrosse, runs cross country and is excited about the prospect of college.
In fact, she's making steady progress on the giant to-do list she's painted on her bedroom wall.
"It's things I'm going to do," she said, ticking them off for a visitor. "I'm gonna have an adventure. . .I'm gonna get a scholarship. I'm gonna have a six-minute mile. And one of my favorites is -- get into UW."
After that, she wants to go to medical school.
"I would love to be a neurologist," she said.
So who knows?
One day, it could be Allexis herself who unlocks the mystery of MS.
Radio by Carol Smith
Radio by Carol Smith
by Jason Alcorn
Selected Photographs
Acknowledgements
InvestigateWest would like to thank the KUOW Program Venture Fund and readers like you, without whose support this story would not have been told.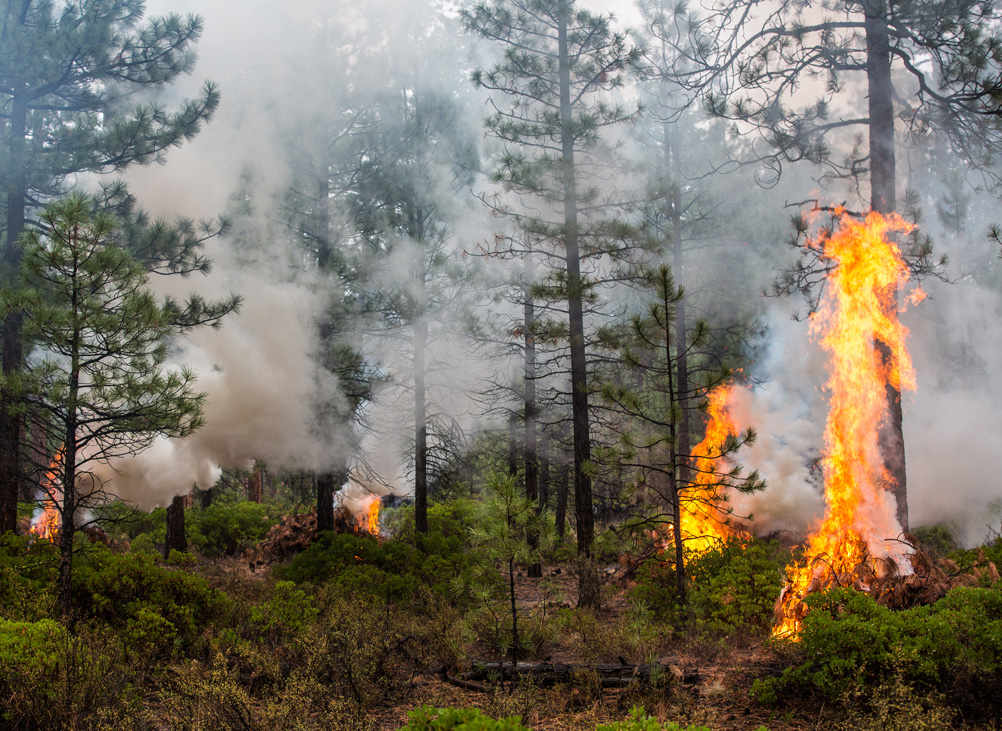 Forests and the Economy | May 2015
Environmentalists and the timber industry — once bitter adversaries — are working as allies on forest restoration. Collaborative forest thinning projects aim to fight megafires before they start — but money is scarce and tens of thousands of acres acres in Oregon now face an elevated risk of catastrophic fire. Ben DeJarnette reports for InvestigateWest.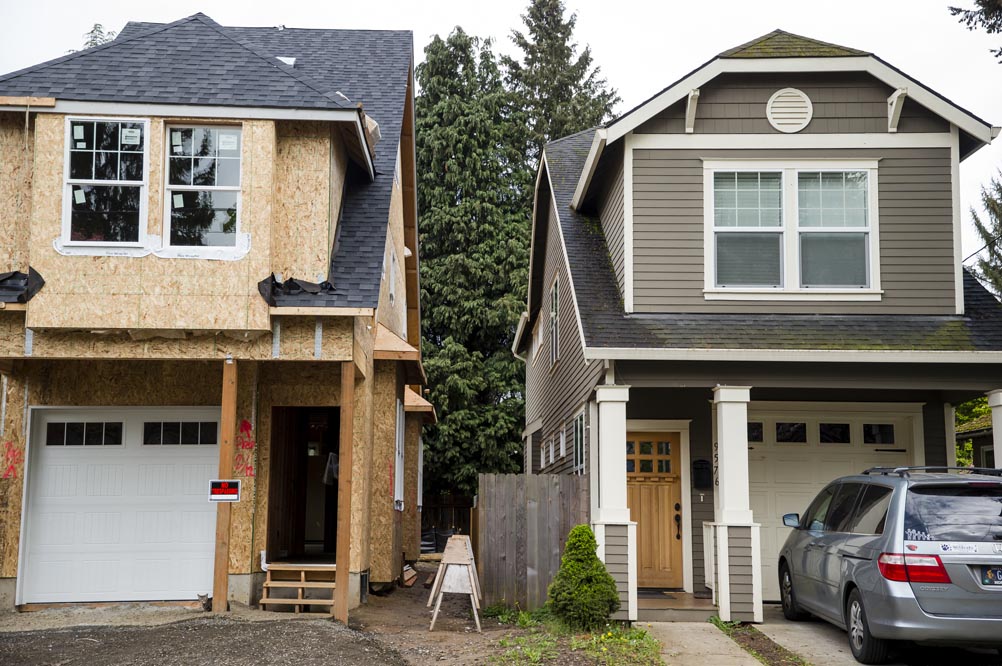 Equity | April 2015
Cash reigns in the Portland housing market. The city faces pressure from a new kind of speculation, as investors buy thousands of homes with cash and long-established protections for bank-financed homebuyers are ignored. Lee van der Voo and James Gordon report for InvestigateWest.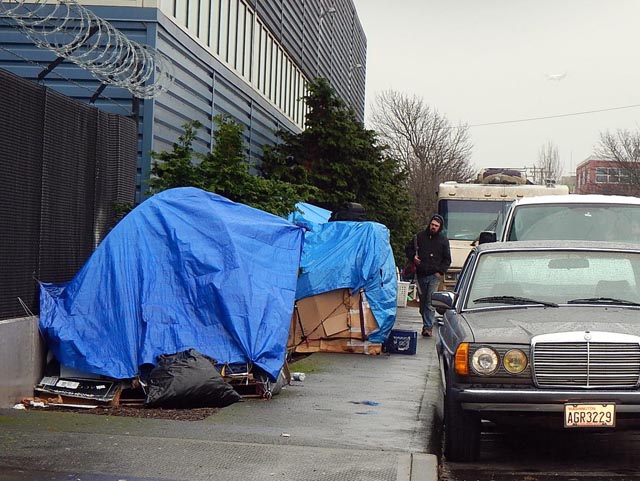 Wealth and Poverty | March 2015
March 2015 marks the anniversary of a bold promise: King County's 10-year plan to end homelessness. Now that the 10-year plan is ending and local homelessness is worse than ever, talk of ending homelessness is being replaced with less-lofty aspirations: making homelessness rare and brief when it does occur.
In collaboration with KUOW this week, we examine the roots of the plan, the challenges it faced, and where community and city leaders think we go from here.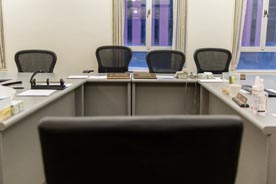 Equal Justice | December 2014
With grand jury reform elsewhere focused on eliminating racial bias and curbing police use of force, Oregon is an outlier: It is one of just 14 states that do not regularly record the citizen grand juries that charge people with felonies.
Almost five years after police killed an unarmed black man in Portland and the Multnomah Co. district attorney petitioned for that grand jury to be recorded, lawmakers in Salem are lining up behind a reform bill to mandate recording statewide, InvestigateWest has learned.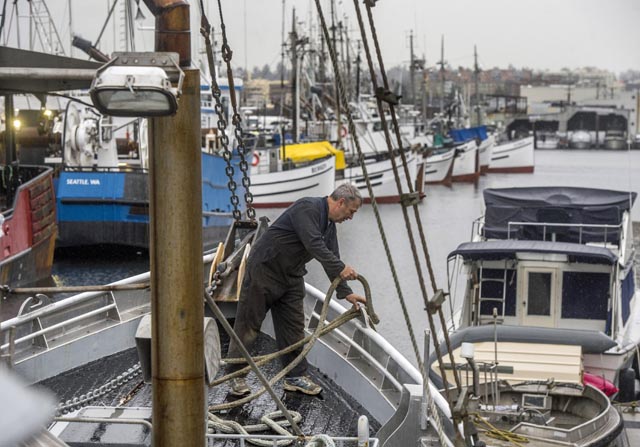 Seafood | December 2014
A struggle in Alaska over shrinking supplies of halibut is threatening the iconic centerpiece fish in favor of cheaper exports, fast-food fillets and fish sticks.
At risk is most of the frozen supply that sustains restaurants, food-service companies and retail stores nationwide, such as Costco and Whole Foods. Lee van der Voo investigates.
Photo: Peter Haley / The News Tribune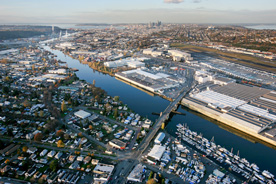 Environment | November 2014
It will take hundreds of millions of dollars to clean up the Duwamish River. But how clean is clean? And who decides?
Robert McClure looks at how lobbyists and community groups have squared off over the health of the waterway and its neighborhoods.
Photo: Paul Joseph Brown/ecosystemphoto.com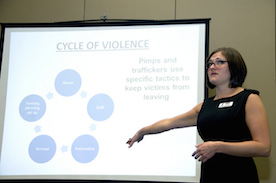 Trafficking | October 2014
Authorities say organized gangs increasingly are trafficking children for sex in the Northwest, and even cooperating with each other to stymie police.
Meanwhile in Portland, the U.S. Attorney's Office has become the third most prolific nationally in securing indictments for trafficking children and adults for sex.
Photo: Oregon DOT/Flickr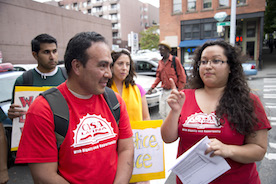 Minimum Wage | August 2014
"Everyone is aware that passing a $15 an hour minimum wage was historic," an advisor to Mayor Ed Murray and the Seattle City Council told InvestigateWest. "But if we cannot enforce that, we haven't accomplished much."
Based on a review of more than 20,000 wage theft complaints, hundreds of pages of reports and more than a dozen interviews, "Stolen Wages" shines a light on the dark world of pay violations in Seattle and across Washington.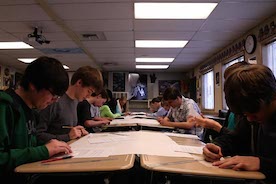 Infrastructure | May 2014
Portable, modular or relocatable classrooms — whatever you call them — are a necessity for cash-strapped schools.
But many portables become permanent fixtures, in place for decades at a time. Costly and insufficient, these aging structures burden the grid, frustrate teachers and administrators and compromise student health.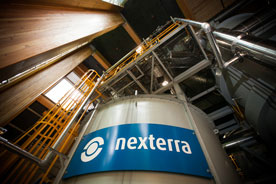 Environment | April 2014
Energizing our world with wood sounds so natural. And it has quickly become a multibillion-dollar industry as governments including British Columbia and the European Union turn to biomass to replace dirty old coal. Yet what we found when we dug into the coal-vs.-wood debate will surprise you.
Acknowledgements
In our work, we rely on the generosity of many others who make their services available for free or at a discount to nonprofits, including Tableau and the Texas A&M GeoServices Team.