Is There a Right to Counsel? Class Action Suit Represents Detainees with Mental Disabilities
Printer-friendly version
Detainees pass the time in one of the pods of the Northwest Detention Center's 1575-bed facility as they wait for a decision on their cases.
Dean J. Koepfler/The News Tribune
The legal decisions facing detained immigrants trying to represent themselves in immigration court are intimidating enough. For those with mental disabilities, they can be incomprehensible.
But a recent federal court decision could lead to a legal precedent that would give immigrants with mental impairments the right to a court-appointed attorney.
Currently, immigrants have no right to court-appointed legal representation for immigration proceedings.
"People with severe mental disabilities who are locked up in immigration detention are ground through this system without even understanding what is happening to them," said Matt Adams, legal director of Northwest Immigrant Rights Project. NWIRP has taken up the cause on behalf of a severely schizophrenic man from the Ukraine, who was held at the Northwest Detention Center on Tacoma's Tideflats for more than two years – from April 15, 2010, until June 22, 2012.
This is in stark contrast to the American criminal justice system, which gives defendants the right to court-appointed counsel, and also has a formal system for determining whether a defendant is mentally competent to understand charges and stand trial.
The Northwest Immigrant Rights Project, in conjunction with several other groups, including the American Civil Liberties Union of Southern California, has filed a class-action lawsuit representing immigrant detainees with mental disabilities. The size of the class is unknown, but in court filings, the plaintiffs estimate that up to 5 percent of detained immigrants have a "serious mental illness." That would mean more than 1,000 immigrants with severe mental disabilities are being detained nationwide on any given day.
Defendants in the case include the U.S. Attorney General's office, Department of Homeland Security, U.S. Immigration and Customs Enforcement, and the Executive Office for Immigration Review. Government representatives would not comment on the case, citing pending litigation.
However, in a statement, the Executive Office for Immigration Review said: "When faced with respondents who are deemed mentally incompetent, immigration judges exercise discretion, taking any legally-available action to safeguard the rights of those vulnerable individuals."
The court's guidelines for judges contain some guidelines for addressing competency issues.
The government has also argued that such cases are not as widespread as claimed.
But some advocates say that count could be much higher. According to a 2008 report on human rights violations at the Northwest Detention Center conducted by the Seattle University School of Law International Human Rights Clinic in collaboration with OneAmerica, up to 20 percent of detainees have mental health issues.
Gwynne Skinner, assistant professor of clinical law at Willamette University in Salem, initiated the human rights report while on the faculty at Seattle University. It was sparked by complaints she routinely heard in her pro-bono representation of immigrant clients. The report was based on interviews with 41 detainees over the course of nine months.
"Our biggest concern was the people with mental health issues," she said. "A significant percentage of people with potential asylum cases were already horribly traumatized."
Conditions in detention, and in particular the practice of putting people with behavioral issues related to mental health problems in solitary confinement, only heightened their symptoms, she said. "It's not an adequate situation. That to me was one of the biggest problems I saw, and the most upsetting to me."
The report noted that in cases where U.S. citizens are accidentally detained, it was often because the person had a mental illness that prevented them from proving their citizenship, she said.
ICE has said those cases are rare.
Mental conditions can deteriorate during detention, said Adams. "Our experience with the detention center is that mental health care is minimal at best," he said.
During a tour of the Northwest Detention Center, on-site medical staff stressed that all immigrants receive a tuberculosis test and health screening when they first arrive to determine whether they are safe to join the general population, or need additional care. Those who need medication, such as diabetics, receive it. The center does not tabulate numbers of detainees with mental health issues.
The class-action suit, which was filed in 2010, was prompted in part by the case of Jose Antonio Franco Gonzalez, a Salvadoran immigrant with moderate developmental delays and severe schizophrenia, who was left sitting in California detention centers for nearly five years after a judge determined he wasn't competent to represent himself and closed his case.
In December 2011, the U.S. District Court in Los Angeles ruled that the suit on behalf of Gonzalez and six other named plaintiffs could be considered as a class. "We can now focus on fighting for the right to counsel so that they receive a fair hearing," said Adams.
Aleksandr Petrovich Khukhryanskiy, who was finally released in June from the Northwest Detention Center, is also one of the plaintiffs named in the lawsuit. Khukhryanskiy, who has been diagnosed with paranoid schizophrenia and major depression, among other psychological conditions, came to this country as a refugee from the Ukraine in 1998. He settled in Portland with his wife and two children, but his mental illness eventually put him on the street. He wound up in detention after two convictions – one for menacing in 2001, and one for attempted assault and robbery in 2005, both incidents that attorneys argued stemmed from his fear that people were trying to hurt him.
Without treatment for his mental health conditions, Khukhryanskiy is described as "irritable and combative." With treatment, however, he improves and "exhibits no dangerous or threatening behavior," according to documents.
His conviction in 2005, which for immigration purposes was counted as an "aggravated felony," was what led to his deportation order.
Immigration court defines "aggravated felony" differently than criminal courts do, said Betsy Tao, director of NWIRP in Tacoma. "It's a complicated area."
For example, until a recent change in Washington law that reduced sentencing for misdemeanor theft from 365 to 364 days, many misdemeanor thefts were considered aggravated felonies and counted as deportable offenses.
Like most immigrants, Khukhryanskiy first appeared in immigration court without an attorney. According to lawsuit filings, Khukhryanskiy indicated to the court he did not understand the purpose of the proceedings. The judge ordered him deported anyway.
Court records indicate that Khukhryanskiy had been assigned a "custodian" to accompany him to the court hearing, but the custodian was his deportation officer. The officer declined to speak on behalf of Khukhryanskiy during court proceedings.
According to the class-action suit, Khukhryanskiy wasn't informed of his right to appeal during the hearing, nor of options available to him that would have allowed him to petition to stay in the country, despite his inability to comprehend what was going on.
In fact, he did qualify to stay in the country, but he didn't understand that.
NWIRP took up his case, however, and in June, the court adjusted his status as a refugee. As a result, he is now a lawful permanent resident.
"His case illustrates perfectly the problems because he was initially ordered removed, and never had an opportunity to submit the application (to stay) for which he was eligible," said Adams.
While the class action suit focuses on immigrants with mental disabilities, advocates hope it will set a precedent for other vulnerable groups, including juveniles.
Right now young people facing bewildering immigration charges still have to represent themselves, said Jorge Baron, executive director of NWIRP. "When people don't have representation, they're not able to make a good assessment of what their choices are."
by Lewis Kamb
by Carol Smith
by Carol Smith
by Lewis Kamb
by Lewis Kamb
by Carol Smith
by Carol Smith
by The News-Tribune Staff
by Lewis Kamb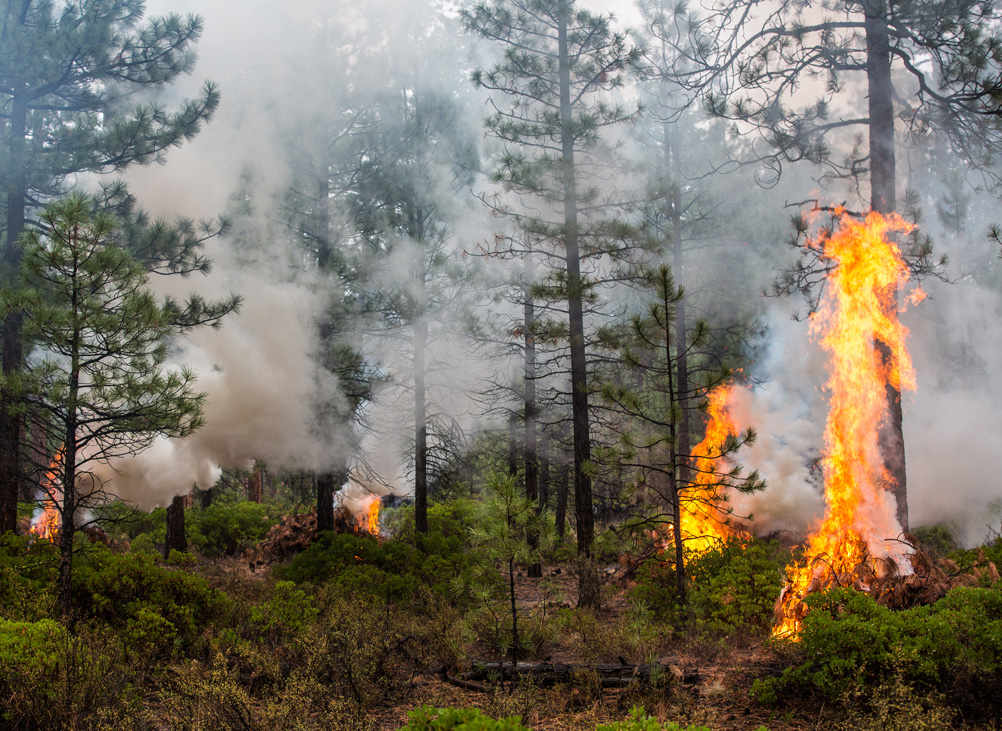 Forests and the Economy | May 2015
Environmentalists and the timber industry — once bitter adversaries — are working as allies on forest restoration. Collaborative forest thinning projects aim to fight megafires before they start — but money is scarce and tens of thousands of acres acres in Oregon now face an elevated risk of catastrophic fire. Ben DeJarnette reports for InvestigateWest.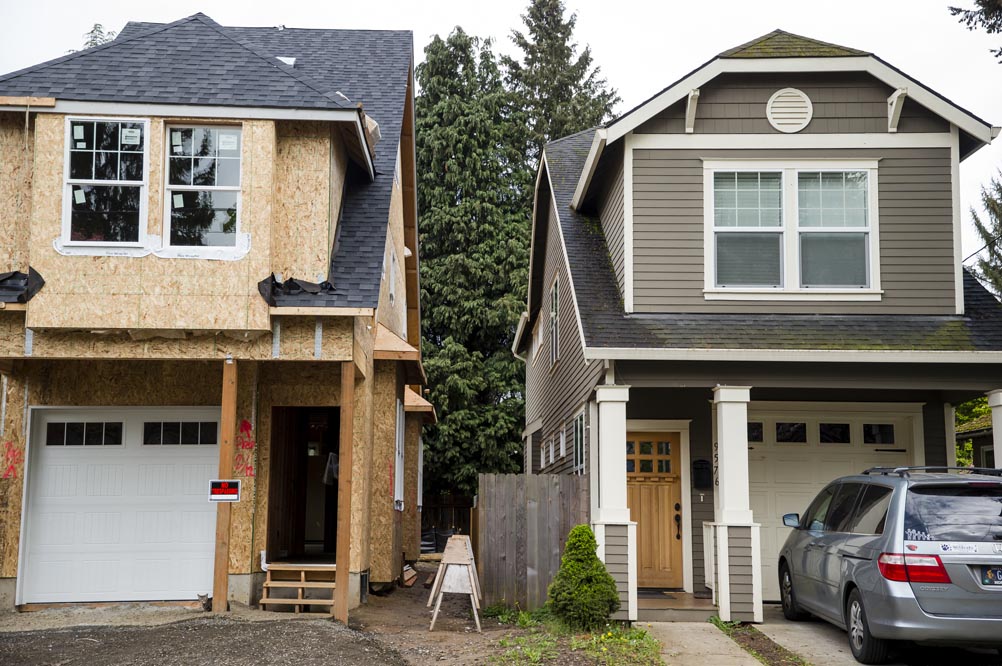 Equity | April 2015
Cash reigns in the Portland housing market. The city faces pressure from a new kind of speculation, as investors buy thousands of homes with cash and long-established protections for bank-financed homebuyers are ignored. Lee van der Voo and James Gordon report for InvestigateWest.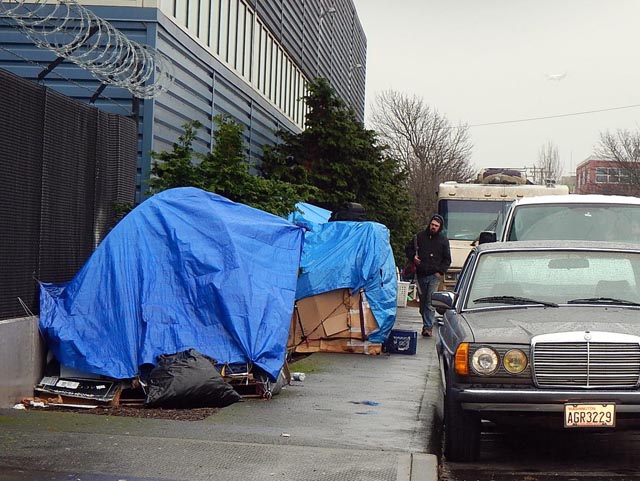 Wealth and Poverty | March 2015
March 2015 marks the anniversary of a bold promise: King County's 10-year plan to end homelessness. Now that the 10-year plan is ending and local homelessness is worse than ever, talk of ending homelessness is being replaced with less-lofty aspirations: making homelessness rare and brief when it does occur.
In collaboration with KUOW this week, we examine the roots of the plan, the challenges it faced, and where community and city leaders think we go from here.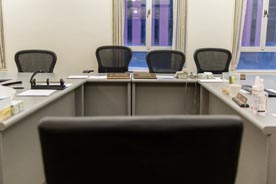 Equal Justice | December 2014
With grand jury reform elsewhere focused on eliminating racial bias and curbing police use of force, Oregon is an outlier: It is one of just 14 states that do not regularly record the citizen grand juries that charge people with felonies.
Almost five years after police killed an unarmed black man in Portland and the Multnomah Co. district attorney petitioned for that grand jury to be recorded, lawmakers in Salem are lining up behind a reform bill to mandate recording statewide, InvestigateWest has learned.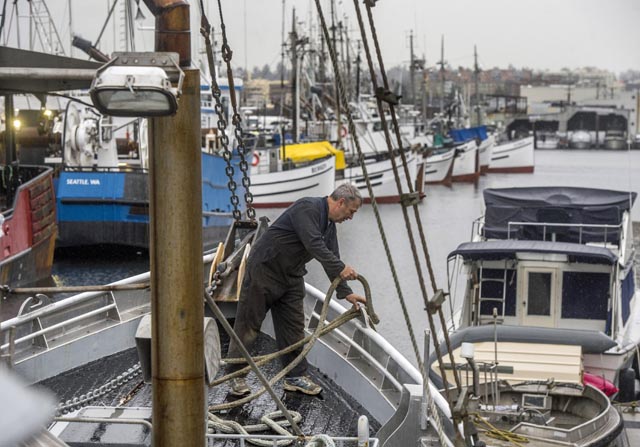 Seafood | December 2014
A struggle in Alaska over shrinking supplies of halibut is threatening the iconic centerpiece fish in favor of cheaper exports, fast-food fillets and fish sticks.
At risk is most of the frozen supply that sustains restaurants, food-service companies and retail stores nationwide, such as Costco and Whole Foods. Lee van der Voo investigates.
Photo: Peter Haley / The News Tribune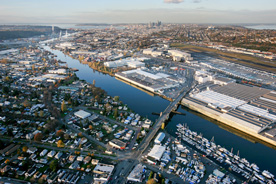 Environment | November 2014
It will take hundreds of millions of dollars to clean up the Duwamish River. But how clean is clean? And who decides?
Robert McClure looks at how lobbyists and community groups have squared off over the health of the waterway and its neighborhoods.
Photo: Paul Joseph Brown/ecosystemphoto.com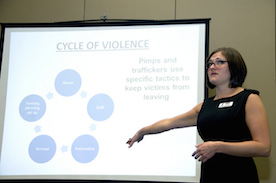 Trafficking | October 2014
Authorities say organized gangs increasingly are trafficking children for sex in the Northwest, and even cooperating with each other to stymie police.
Meanwhile in Portland, the U.S. Attorney's Office has become the third most prolific nationally in securing indictments for trafficking children and adults for sex.
Photo: Oregon DOT/Flickr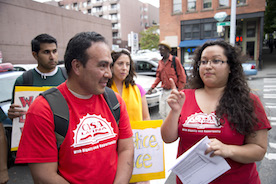 Minimum Wage | August 2014
"Everyone is aware that passing a $15 an hour minimum wage was historic," an advisor to Mayor Ed Murray and the Seattle City Council told InvestigateWest. "But if we cannot enforce that, we haven't accomplished much."
Based on a review of more than 20,000 wage theft complaints, hundreds of pages of reports and more than a dozen interviews, "Stolen Wages" shines a light on the dark world of pay violations in Seattle and across Washington.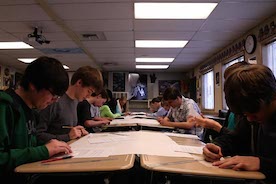 Infrastructure | May 2014
Portable, modular or relocatable classrooms — whatever you call them — are a necessity for cash-strapped schools.
But many portables become permanent fixtures, in place for decades at a time. Costly and insufficient, these aging structures burden the grid, frustrate teachers and administrators and compromise student health.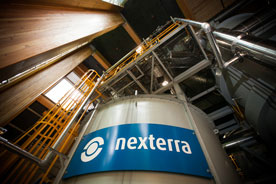 Environment | April 2014
Energizing our world with wood sounds so natural. And it has quickly become a multibillion-dollar industry as governments including British Columbia and the European Union turn to biomass to replace dirty old coal. Yet what we found when we dug into the coal-vs.-wood debate will surprise you.
Acknowledgements
In our work, we rely on the generosity of many others who make their services available for free or at a discount to nonprofits, including Tableau and the Texas A&M GeoServices Team.