Homeless student populations on rise around state
Printer-friendly version
Editor's note:
The following is an updated version of a story about homeless students in school districts throughout the state, including the most recent data collected by the Office of the Superintendent of Public Instruction. ..;.. For updated information on each district, see interactive map.
For updated information on each district, see interactive map.
By Carol Smith
School districts around the state are grappling with how to help growing populations of homeless students, even as budget cuts further slash their ability to meet their federal obligation to do so.
Under the federal McKinney-Vento Act, school districts are required to identify and report homeless students and to guarantee those students transportation so they can stay at their original schools even if they have been forced to find emergency shelter outside the district. The districts are required to track how many students are living in motels, doubled up with relatives, in cars or in shelters.
Being homeless can affect how children learn, can lead to depression, and can be misdiagnosed as learning disabilities, labels that stick with a child for years.
"The main goal of identifying kids is so they can stay in their school of origin, so they have consistency with their peers, teachers and educational progress," said Melinda Dyer, program supervisor for Education of Homeless Children and Youth for the state Office of Superintendent of Public Instruction. That means providing cabs, bus passes, or other means of transportation for kids, even if it means they are commuting up to an hour and a half a day to school.
It's up to individual school districts to squeeze that transportation money from their own budgets. "There is no pot of money for homeless students," said Dyer. "It's a big burden for districts."
In the 2009-2010 school year, schools reported 21,826 homeless students statewide, up from 13,942 in the 2005-06 school year, a 56.5 percent increase.
Of the 10 districts with the highest numbers of homeless students in the state, eight reported increases from 2006-07 to 2009-10. Bellingham, for example, was up 80 percent, Tacoma up 17 percent, Seattle, 27 percent and Highline, 21 percent.
That reflects a national trend, driven largely by the fallout of the grim economy. Families are the fastest-growing segment of the homeless population. They now account for 40 percent of the homeless population, according to the National Center on Family Homelessness. And most of those families have children, many of them school-age.
According to a July report by the National Association for the Education of Homeless Children and Youth, the number of students who are homeless across the country has increased 41 percent in two years to about 1 million students.
And the trend appears to be escalating. The report also found that 39 percent of districts across the country are enrolling more homeless students in the first six months of the 2009-10 school year than the entire previous year.
Dyer said some of the increase was also due to increased awareness of the reporting requirements. At the same time, she said the numbers underestimate the size of the problem because many families go out of their way to hide their homelessness for fear of being stigmatized.
The state receives some federal money to help districts offset transportation costs and other expenses associated with tracking and helping homeless students. But Washington's share of those funds was slashed by 28 percent this year, from $1.19 million last year to $862,000 this year, said Dyer.
School districts can apply for some of that money to help defray their homeless student costs. This year, 23 districts received the grants, most of which were between $25,000 and $35,000 and were awarded on a competitive basis.
Nationally, fewer than one in five districts received grant support for homeless children through either the McKinney-Vento grants, or one-time only stimulus funding provided by the American Recovery and Reinvestment Act. (ARRA designated $70 million nationwide for schools to help provide services for homeless students.)
On average, the amounts are so little they don't make a dent in the need, said Ruth McFadden, homeless liaison for the Seattle School District, which did not apply for the McKinney-Vento grant last year in part for that reason. Seattle reported 1,139 homeless students in 2009-10.
Spokane, which had 856 homeless students in 09-10, paid about $300,000 for transporting homeless students, said Marilyn Highberg, supervisor of homeless education for the Spokane School District.
Transportation is only one cost connected to homelessness. Identifying the kids in the first place requires resources and can be challenging. Families don't always disclose, or want it known they have lost their housing, or are couch-surfing and staying in motels.
There tend to be higher numbers of homeless students in lower grade levels, in part because it's easier to identify kids who need services at that stage, Dyer said.
High school students, in particular, may go out of their way to hide the fact they're homeless to avoid being stigmatized by peers, McFadden said. Seattle, like other districts, relies on service agencies to help them identify kids and teens whose families are homeless, as well as teachers, school volunteers and others who may spot a red flag that indicates homelessness.
Spokane ramped up its effort to find older kids last year to help make sure they didn't drop out. Spokane's homeless liaison coordinated fund-raising with school service clubs so homeless high school students could attend their proms, get caps and gowns, and participate in other typical senior activities, Highberg said. When word got around that help was available, more kids came forward.
"It's to everybody's benefit to keep them in school so they can become wage-earning adults," she said.
Once identified, homeless students may need help other than transportation as well. Some need help with basics, such as clothing or tutoring.
Being homeless affects how children learn, said teachers and therapists who work with this population. Hunger, sleep deprivation, and post-traumatic-stress can lead to behavioral problems in the classroom, or interfere with concentration.
Sometimes those symptoms are also misdiagnosed as autism, or ADHD, said Judy Burr-Chellin, director of Parent/Child Services for Wellspring Family Services, a Seattle-based nonprofit that works with homeless families and provides early-learning programs to homeless children up to age 5.
"Depression, irritability, just shutting down in school – they all may be related to lack of sleep or hunger," she said. "But it looks like a learning disability."
The rationale for keeping kids in their original school is that it helps their learning.
A small 2006 pilot study by the Washington State Department of Transportation found that while homeless kids typically had lower grades and Washington Assessment of Student Learning (WASL) scores than non-homeless students, the grades and scores were better among those homeless students who got to stay in their original schools.
Nationally, the National Center on Family Homelessness reports that nearly half of kids who are homeless attend two different schools in any given year. Another 28 percent attend three or more.
Homeless children have four times the average rate of delayed development, compared with students who have stable housing. Homeless children are more than twice as likely to repeat a grade compared with their non-homeless peers.
First Place School, a private nonprofit school for homeless elementary students in Seattle, found that kids were coming to their kindergarten program already a year or two behind, not knowing their numbers, letters or colors. That prompted the school to start offering pre-school services as well to try to help keep young homeless children on track.
Homelessness affects students differently at different ages, said Dyer. "But it's a horrible circumstance, regardless of age."
InvestigateWest is a nonprofit investigative journalism center based in Seattle. For information on how you can support independent investigative reporting for the common good, go to www.invw.org.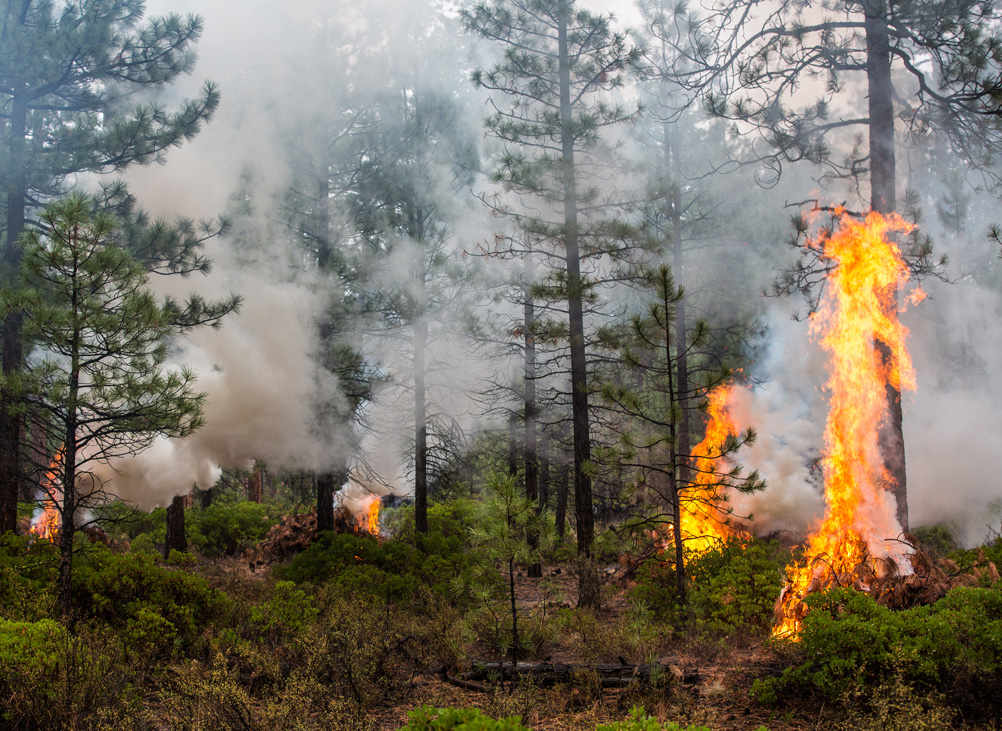 Forests and the Economy | May 2015
Environmentalists and the timber industry — once bitter adversaries — are working as allies on forest restoration. Collaborative forest thinning projects aim to fight megafires before they start — but money is scarce and tens of thousands of acres acres in Oregon now face an elevated risk of catastrophic fire. Ben DeJarnette reports for InvestigateWest.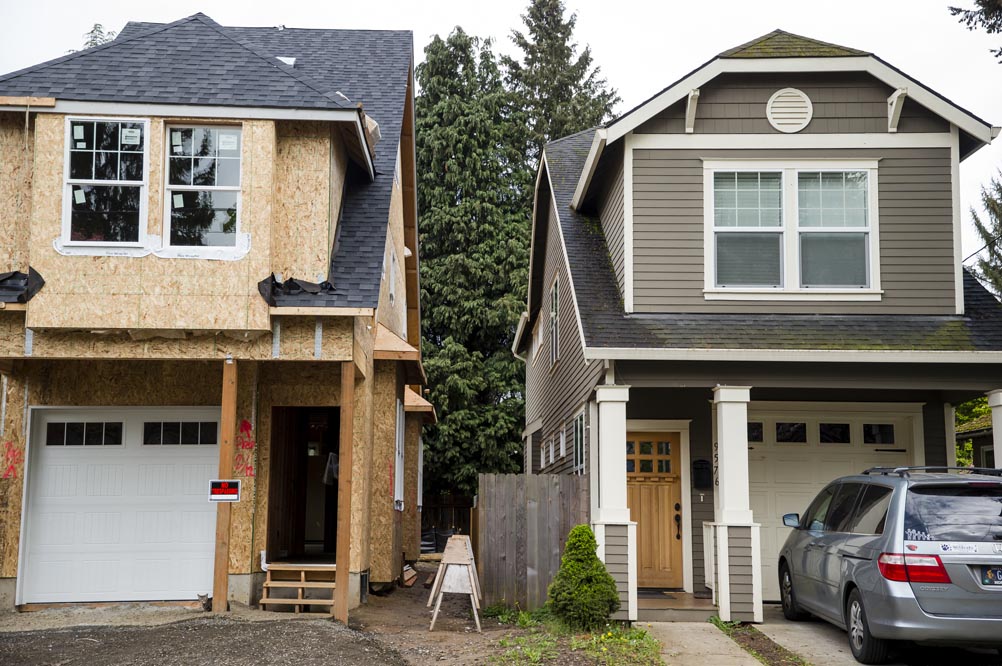 Equity | April 2015
Cash reigns in the Portland housing market. The city faces pressure from a new kind of speculation, as investors buy thousands of homes with cash and long-established protections for bank-financed homebuyers are ignored. Lee van der Voo and James Gordon report for InvestigateWest.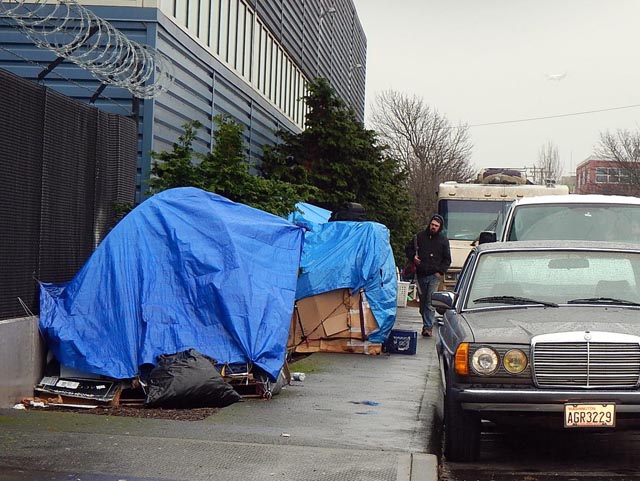 Wealth and Poverty | March 2015
March 2015 marks the anniversary of a bold promise: King County's 10-year plan to end homelessness. Now that the 10-year plan is ending and local homelessness is worse than ever, talk of ending homelessness is being replaced with less-lofty aspirations: making homelessness rare and brief when it does occur.
In collaboration with KUOW this week, we examine the roots of the plan, the challenges it faced, and where community and city leaders think we go from here.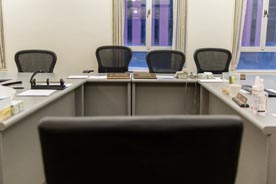 Equal Justice | December 2014
With grand jury reform elsewhere focused on eliminating racial bias and curbing police use of force, Oregon is an outlier: It is one of just 14 states that do not regularly record the citizen grand juries that charge people with felonies.
Almost five years after police killed an unarmed black man in Portland and the Multnomah Co. district attorney petitioned for that grand jury to be recorded, lawmakers in Salem are lining up behind a reform bill to mandate recording statewide, InvestigateWest has learned.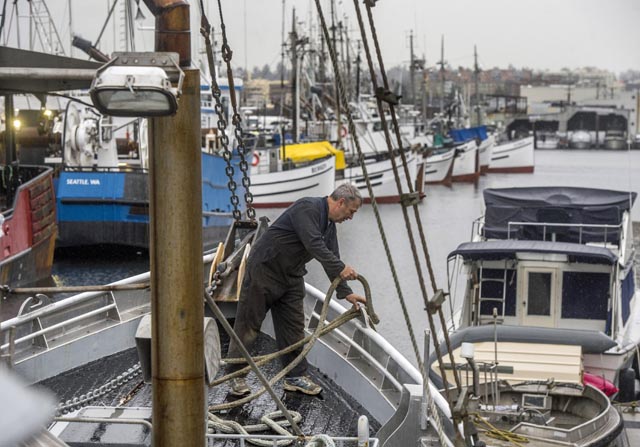 Seafood | December 2014
A struggle in Alaska over shrinking supplies of halibut is threatening the iconic centerpiece fish in favor of cheaper exports, fast-food fillets and fish sticks.
At risk is most of the frozen supply that sustains restaurants, food-service companies and retail stores nationwide, such as Costco and Whole Foods. Lee van der Voo investigates.
Photo: Peter Haley / The News Tribune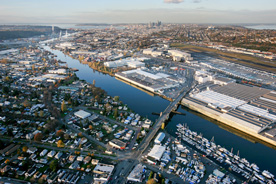 Environment | November 2014
It will take hundreds of millions of dollars to clean up the Duwamish River. But how clean is clean? And who decides?
Robert McClure looks at how lobbyists and community groups have squared off over the health of the waterway and its neighborhoods.
Photo: Paul Joseph Brown/ecosystemphoto.com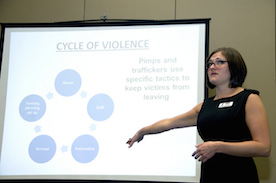 Trafficking | October 2014
Authorities say organized gangs increasingly are trafficking children for sex in the Northwest, and even cooperating with each other to stymie police.
Meanwhile in Portland, the U.S. Attorney's Office has become the third most prolific nationally in securing indictments for trafficking children and adults for sex.
Photo: Oregon DOT/Flickr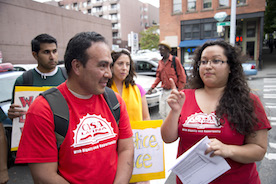 Minimum Wage | August 2014
"Everyone is aware that passing a $15 an hour minimum wage was historic," an advisor to Mayor Ed Murray and the Seattle City Council told InvestigateWest. "But if we cannot enforce that, we haven't accomplished much."
Based on a review of more than 20,000 wage theft complaints, hundreds of pages of reports and more than a dozen interviews, "Stolen Wages" shines a light on the dark world of pay violations in Seattle and across Washington.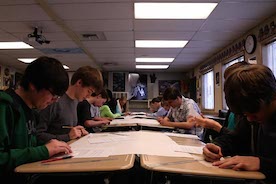 Infrastructure | May 2014
Portable, modular or relocatable classrooms — whatever you call them — are a necessity for cash-strapped schools.
But many portables become permanent fixtures, in place for decades at a time. Costly and insufficient, these aging structures burden the grid, frustrate teachers and administrators and compromise student health.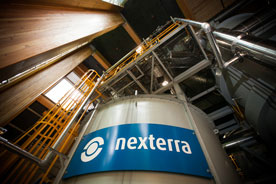 Environment | April 2014
Energizing our world with wood sounds so natural. And it has quickly become a multibillion-dollar industry as governments including British Columbia and the European Union turn to biomass to replace dirty old coal. Yet what we found when we dug into the coal-vs.-wood debate will surprise you.
Acknowledgements
In our work, we rely on the generosity of many others who make their services available for free or at a discount to nonprofits, including Tableau and the Texas A&M GeoServices Team.