Fish sticks, exports concede – halibut fishing to continue in Bering Sea
Printer-friendly version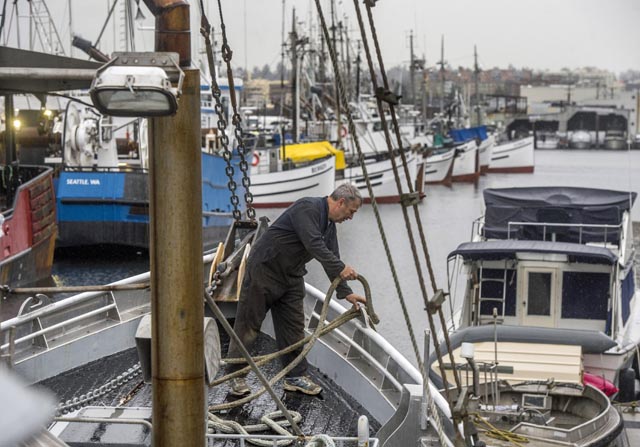 When the halibut fishing season is closed, Wade Bassi is still busy with his hook-and-line fishing boat, Polaris, at Fisherman's Terminal in Seattle. Other such fishing boats and trawlers as well are visible in the background. December 9, 2014
Photo by Peter Haley / The News Tribune
Halibut fishing will forge ahead in the Bering Sea this year, despite warnings of a closure that could have choked off much of the year-round supply of the fish to consumers and restaurants and put hundreds of fishermen out of work.
The Bering Sea accounts for one-sixth of the halibut caught in the United States. The catch includes most of the frozen supply that sustains restaurants, food-service companies and retail stores nationwide, such as Costco and Whole Foods.
The crisis affecting the fish stems from a clash between hook-and-line fishers, who reel in the popular halibut, and two classes of trawl boats whose nets inadvertently kill the fish.
Sixteen Bering Sea trawlers – controlled by five Washington-based companies that scoop up mostly exported sole, flounder and cod in nets – inadvertently kill halibut. To a lesser extent, the same goes for boats from America's largest single fishery, the pollock that ends up in Filet-O-Fish sandwiches, fish sticks and fake crab for sushi.
Combined, the two trawl sectors killed 4.4 million pounds of halibut last year, the majority of which was thrown back dead in accordance with rules banning catching halibut by all but hook-and-line. Hook-and-line fishers, by comparison, were allowed to fish less than 1.2 million pounds of halibut last year.
The carnage and a precipitous drop in stocks of the fish nearly forced the International Pacific Halibut Commission to cut the catch allowed by hook and line boats in half for 2015, the only quick move the commission could make to protect the imperiled halibut.
The halibut commission, which includes representatives of Canada and the United States, doesn't control the trawl boats, and can't curtail their incidental killing of halibut, which is known as "bycatch." Had it cut the halibut catch in half – the second such cut to hook-and-line fishing in two years – the commission would have effectively shut down halibut fishing on the Bering Sea. The cost of bait and fuel to catch the fish otherwise would have outstripped potential revenue.
Those likely to suffer included fishing crews from Alaska to Oregon and vessel owners who invested in the halibut haul in a failed bid to stabilize the fish stock by dividing it into privately held quotas. Perhaps most severely threatened were native Aleut villages of western Alaska that rely on halibut for both cash and sustenance. Already, more than 230 boats have been cut from a halibut fishing pool run by the Coastal Villages Region Fund that used to accommodate about 300 boats.
A decision by the commission Friday, however, allowed halibut fishing in the Bering Sea to continue at a rate of 1.285 million pounds in exchange for assurances that new trawl regulations were pending, and voluntary commitments from several large trawl groups to cut accidental kill by about 608,500 pounds in the meantime.
"I hope these trawlers come through with their promises and do reduce their bycatch. It's possible to do it," said Per Odegaard, president of the Washington-based hook-and-line group, the Fishing Vessel Owners Association.
Odegaard said halibut fishers are turning their attention to the North Pacific Fishery Management Council, which does have the power to order the trawl bycatch reduced. The North Pacific council, a U.S. regulatory body, is holding a joint meeting with the halibut commission this week in Seattle.
The political pressure has been mounting, mostly stemming from a lack of action by the North Pacific council, which controls trawl boats but has not acted to curtail bycatch before now despite dire warnings from the halibut commission. Last year the pollock industry fished above its legally prescribed limits without consequence. And most of the trawlers' bycatch is coming from areas considered so environmentally sensitive they are off-limits to halibut hook-and-line fishers altogether.
Dozens of fishermen upended a typically docile meeting of the council in Anchorage in October. The group effectively forced the issue onto the council's agenda, a typically council-controlled document set months in advance, by lobbying a council committee. Such scenes are unusual for a political body where salutations of Mister and Miss are more common. Though the halibut fishers' efforts failed in October, the discord has not settled.
An urgent, sometimes terse flurry of letters has since flown between the newly appointed commissioner of Alaska Fish and Game, the National Oceanic and Atmospheric Administration, a top-ranking fisheries official for the National Marine Fisheries Service, and the halibut commission. NOAA has effectively committed the council to reducing bycatch by June. Alaska Gov. Bill Walker, through his press secretary, has also said he intends to do all he can to aggressively address the issue.
Halibut fishermen and the halibut commission now say they plan to continue to pressure the North Pacific council.
"It's certainly the goal from the commission's perspective to push this issue as hard as we can," said Bruce Leaman, the halibut commission's executive director. "The commission does feel very strongly that the bycatch needs to come down."
The commission has warned it will take the unusual step of developing its own trawl regulations if the council does not act. The move would be rare but legal. It would require approval from President Obama and the Governor General in Council of Canada to take effect.
Even with trawl bycatch reduced, however, some say the damage will be hard to contain. Robert Savage, who paid $250,000 for his share of the privatized halibut fishery, says reductions in catch limits over the last year have cost him roughly $25,000, and much more over the years.
"I got put out of my house this year on account of I couldn't make the payment. I'm sleeping on somebody's couch right now," he said.
Don Lane, an American member of the halibut commission, said even those that fish for smaller quantities of halibut are hard hit. He said the 1.285 million pound limit approved for fishing in 2015 is the lowest limit those communities and industry can tolerate.
"A lot of those families are subsistence families, but they still need to pay for oil and still need to pay for other things. They rely on halibut to do it," he said.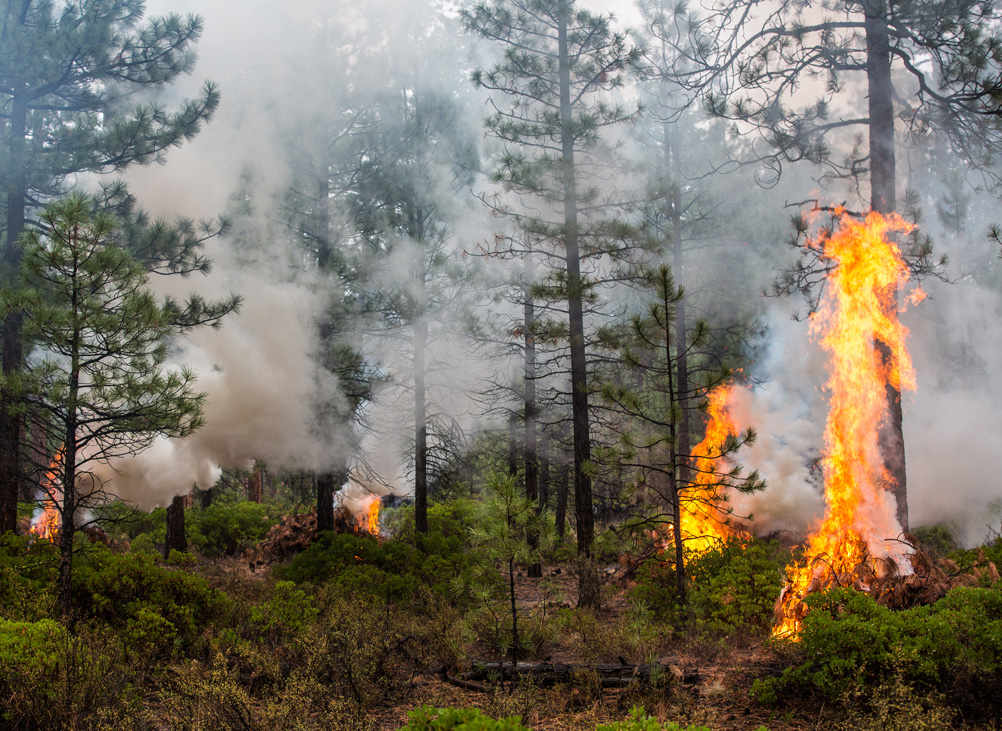 Forests and the Economy | May 2015
Environmentalists and the timber industry — once bitter adversaries — are working as allies on forest restoration. Collaborative forest thinning projects aim to fight megafires before they start — but money is scarce and tens of thousands of acres acres in Oregon now face an elevated risk of catastrophic fire. Ben DeJarnette reports for InvestigateWest.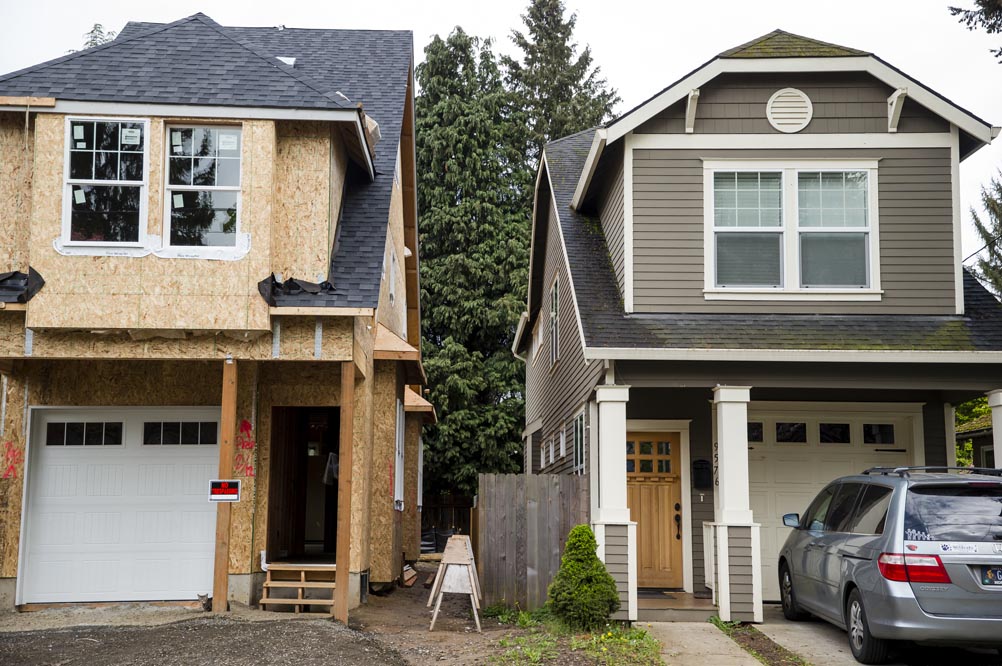 Equity | April 2015
Cash reigns in the Portland housing market. The city faces pressure from a new kind of speculation, as investors buy thousands of homes with cash and long-established protections for bank-financed homebuyers are ignored. Lee van der Voo and James Gordon report for InvestigateWest.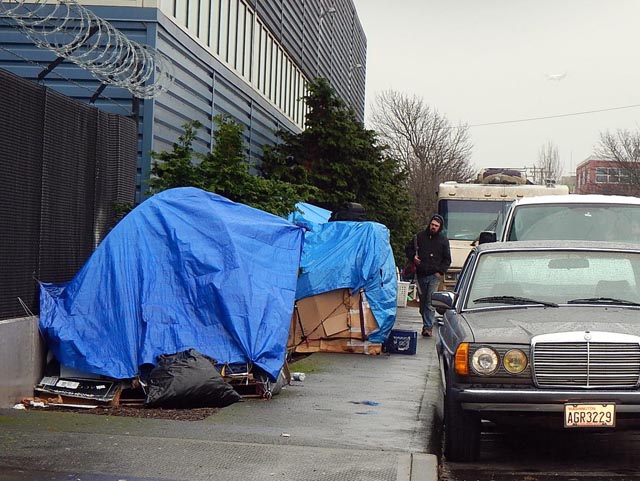 Wealth and Poverty | March 2015
March 2015 marks the anniversary of a bold promise: King County's 10-year plan to end homelessness. Now that the 10-year plan is ending and local homelessness is worse than ever, talk of ending homelessness is being replaced with less-lofty aspirations: making homelessness rare and brief when it does occur.
In collaboration with KUOW this week, we examine the roots of the plan, the challenges it faced, and where community and city leaders think we go from here.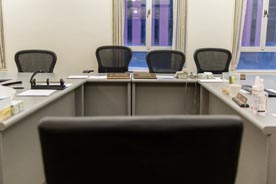 Equal Justice | December 2014
With grand jury reform elsewhere focused on eliminating racial bias and curbing police use of force, Oregon is an outlier: It is one of just 14 states that do not regularly record the citizen grand juries that charge people with felonies.
Almost five years after police killed an unarmed black man in Portland and the Multnomah Co. district attorney petitioned for that grand jury to be recorded, lawmakers in Salem are lining up behind a reform bill to mandate recording statewide, InvestigateWest has learned.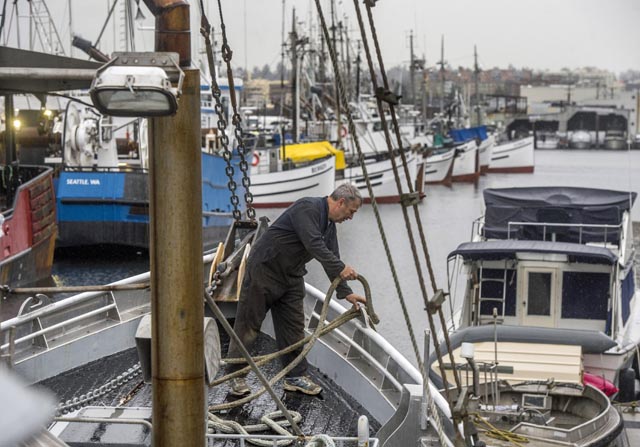 Seafood | December 2014
A struggle in Alaska over shrinking supplies of halibut is threatening the iconic centerpiece fish in favor of cheaper exports, fast-food fillets and fish sticks.
At risk is most of the frozen supply that sustains restaurants, food-service companies and retail stores nationwide, such as Costco and Whole Foods. Lee van der Voo investigates.
Photo: Peter Haley / The News Tribune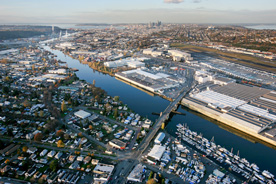 Environment | November 2014
It will take hundreds of millions of dollars to clean up the Duwamish River. But how clean is clean? And who decides?
Robert McClure looks at how lobbyists and community groups have squared off over the health of the waterway and its neighborhoods.
Photo: Paul Joseph Brown/ecosystemphoto.com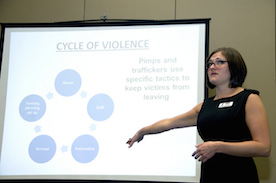 Trafficking | October 2014
Authorities say organized gangs increasingly are trafficking children for sex in the Northwest, and even cooperating with each other to stymie police.
Meanwhile in Portland, the U.S. Attorney's Office has become the third most prolific nationally in securing indictments for trafficking children and adults for sex.
Photo: Oregon DOT/Flickr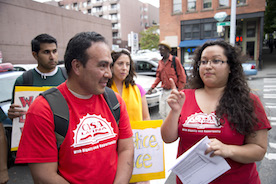 Minimum Wage | August 2014
"Everyone is aware that passing a $15 an hour minimum wage was historic," an advisor to Mayor Ed Murray and the Seattle City Council told InvestigateWest. "But if we cannot enforce that, we haven't accomplished much."
Based on a review of more than 20,000 wage theft complaints, hundreds of pages of reports and more than a dozen interviews, "Stolen Wages" shines a light on the dark world of pay violations in Seattle and across Washington.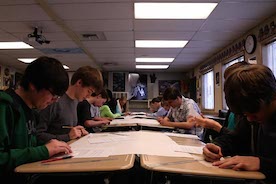 Infrastructure | May 2014
Portable, modular or relocatable classrooms — whatever you call them — are a necessity for cash-strapped schools.
But many portables become permanent fixtures, in place for decades at a time. Costly and insufficient, these aging structures burden the grid, frustrate teachers and administrators and compromise student health.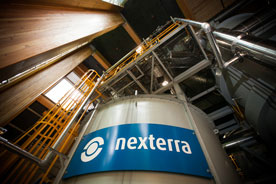 Environment | April 2014
Energizing our world with wood sounds so natural. And it has quickly become a multibillion-dollar industry as governments including British Columbia and the European Union turn to biomass to replace dirty old coal. Yet what we found when we dug into the coal-vs.-wood debate will surprise you.
Acknowledgements
In our work, we rely on the generosity of many others who make their services available for free or at a discount to nonprofits, including Tableau and the Texas A&M GeoServices Team.