Developers to Legislature: Save us from Puget Sound stormwater runoff rules
Printer-friendly version
Rain gardens built in Seattle's Ballard neighborhood failed to soak up the water.
Rita Hibbard/InvestigateWest
Just as state environmental officials are getting close to issuing long-awaited, court-ordered rules to rein in the largest source of toxic pollution of Puget Sound, developers and business interests are appealing to the Legislature to delay the process or make it entirely voluntary.
Members of the public have until Friday to tell Department of Ecology officials their views about controlling polluted rainwater runoff, which fouls waterways statewide. It's an effort that would take years under Ecology's current proposal – but that could get delayed even more under legislation pushed by the Association of Washington Business, the Building Industry Association of Washington and the Washington Association of Cities.
At issue is the toxic mix that washes off roads, parking lots and other hard surfaces in the rain, carrying with it the detritus of modern life: oil, grease, pet waste and metals such as copper, which can kill salmon, along with myriad other pollutants.
Ecology has calculated that the runoff is the leading source of toxic pollution of Puget Sound, and it's an extremely common reason why water bodies in Washington are in violation of the Clean Water Act. It's also a leading reason for closing shellfish beds and it can make swimmers sick.
The agency's proposed rules contemplate controlling the polluted stormwater by changing development codes in 110 local governments in Washington so that the landscape does a better job of slurping up the dirty rainwater before it reaches waterways.
Under Ecology's proposal, these local governments would have until Dec. 31, 2016 to revise development codes to encourage "low-impact development." Ecology is tracking four pieces of legislation, two of which would delay the process by another two years. That would be on top of the one-year delay the Legislature ordered last year.
"It's fair to say we're under siege," said Bruce Wishart, lobbyist for the environmental group People for Puget Sound. "It's really disappointing after spending literally years at the table negotiating to encourage green building techniques and to move forward with what we considered some pretty modest proposals."
Rules, or incentives?
One piece of legislation, HB 2641, would make it optional for local governments to adopt the low-impact building rules, and would instead offer incentives to cities and developers.
"We are simply continuing an ongoing effort to find a way to lessen the burden, streamline our local governments, make them more efficient and help them weather the budget crisis they are facing," said the measure's chief sponsor, Rep. Larry Springer, D-Kirkland, in legislative testimony. Springer serves as deputy majority leader for jobs and economic development.
The local governments that are the subject of the debate are those whose sewer and storm-drain systems serve fewer than 100,000 people. The state's six largest local governments – King, Pierce, Snohomish and Clark counties and Seattle and Tacoma – already have started developing low-impact-development codes that are due to be finished by the end of 2013.
Environmentalists say the low-impact building techniques can actually save money in some circumstances – a point developers do not dispute – and are critical of Ecology for proposing to allow cities to pick their own techniques.
"Ecology was unwilling to step up to the plate," said low-impact advocate Tom Holz, who has written low-impact-development codes for several local governments. "Ecology has told the local jurisdictions 'We'll go along with whatever you want. … Here's check list of things you might impose and you get to choose, and then the Department of Ecology is OK with that.' "
Bill Moore, Ecology's lead stormwater strategist, said the agency wanted to ensure that local governments could have flexibility to make sure the techniques selected would work, given local conditions. Rulings by the state's pollution court, the Pollution Control Hearings Board, require the low-impact building methods to be used where they are "feasible."
Such techniques include installation of "rain gardens" that soak up excess stormwater, porous pavement that allows rainwater to seep into the ground, and vegetated roofs, also known as "green roofs."
In a few instances, these techniques have gone awry, most famously in the Ballard neighborhood of Seattle, where rushed planning – necessitated by a bid to land some federal stimulus money – led to rain gardens that overflowed, becoming unsightly pools that one resident compared to bathtubs without drains.
"We've provided a framework in which the local governments should be making those decisions" about which techniques are suitable, Moore said. "The last thing we want is to require LID and find out it's not working – it's flooding the neighbor's basement or something else that defeats its purpose."
Other examples of potential problems caused by putting water into the ground, Moore said, include landslides on steep slopes and spreading around underground contamination at old industrial sites.
Wishart, the environmental lobbyist, said such failures have been limited to a handful of instances. In fact, his environmental group and others are promoting a campaign by Washington State University's Puyallup stormwater-research arm and the nonprofit Stewardship Partners to have residents of the Puget Sound region install 12,000 rain gardens by 2016.
Carl Schroeder, a lobbyist for the Association of Cities, said Ecology is asking too much of local governments at a time when their finances are severely pinched.
"What we have heard from the cities who have been reviewing the proposed (rules) is that, especially on (low-impact development), they tried to do too much too fast," Schroeder said. "We have folks who are not sure they can move that aggressively."
Instead, the municipalities are advocating making the transition to low-impact development voluntary and offering a series of incentives for cities and developers.
Schroeder offered an example of how this could work for local governments: Right now cities must inspect catch basins every five years to make sure they are not contributing to stormwater pollution. New rules will make that once every 2 ½ years. But cities that adopt the voluntary low-impact building rules could stay on the more-relaxed inspection schedule.
For developers, those proposing to use the low-impact techniques might be entitled to expedited review of their permits by the city, or might be granted height or setback variances. Or perhaps they would enjoy reduced permit fees, Schroeder said.
"It would allow folks where it makes sense in their communities to move forward," Schroeder said. "Others who don't feel it's appropriate for their communities could move forward more slowly."
There's just one problem with that approach, said Ecology's Moore: It doesn't pass legal muster. The Pollution Control Hearings Board made it clear that the next time the rules were tightened – as is happening now with the rules that are the subject of the comment period ending Friday – Ecology was to make low-impact development mandatory.
'Because it is new, there is also great resistance.'
Wishart, of People for Puget Sound, also says low-impact development can't be optional: "There are great advantages to this approach, but because it is new, there is also great resistance. If we could rely on a voluntary approach, we'd be there by now."
One person who has crusaded tirelessly in favor of low-impact development is Art Castle. Yet he says Washington just isn't prepared to go whole-hog right now. He's against mandating the very methods he helped popularize as head of a builders' group in Kitsap County before he moved to Olympia to lead the Building Industry Association of Washington. But he's always been against making low-impact development the law.
And there are practical problems, Castle said. For example, to make low-impact development the standard operating procedure would require training thousands of engineers in the low-impact techniques, Castle said, yet the state's Puyallup stormwater-research branch can train just 100 per year.
Noting that at least one lobbyist has proposed an additional four-year delay, Castle said the current rules should be kept in place until the economy recovers.
"Until you get that technical knowledge much more broadly (distributed) than it is today, we'll have people who don't understand (low-impact development) designing it, and people who don't understand it approving it, and to me that's a recipe for disaster," Castle said.
The stormwater bills Ecology is monitoring are HB 2641, which makes low-impact development optional for the 110 or so cities at issue (companion: SB 6372); HB 2390 and HB 2338, which delay the process by two years; and SB 6014, which directs Ecology to submit a report on stormwater. To comment on Ecology's proposed rules go to http://1.usa.gov/xBeQkL.
InvestigateWest is a non-profit, independent journalism center based in Seattle that covers the Northwest with a emphasis on environment, public health and government accountability. If you value this independent journalism, please help support InvestigateWest by making a tax-deductible contribution.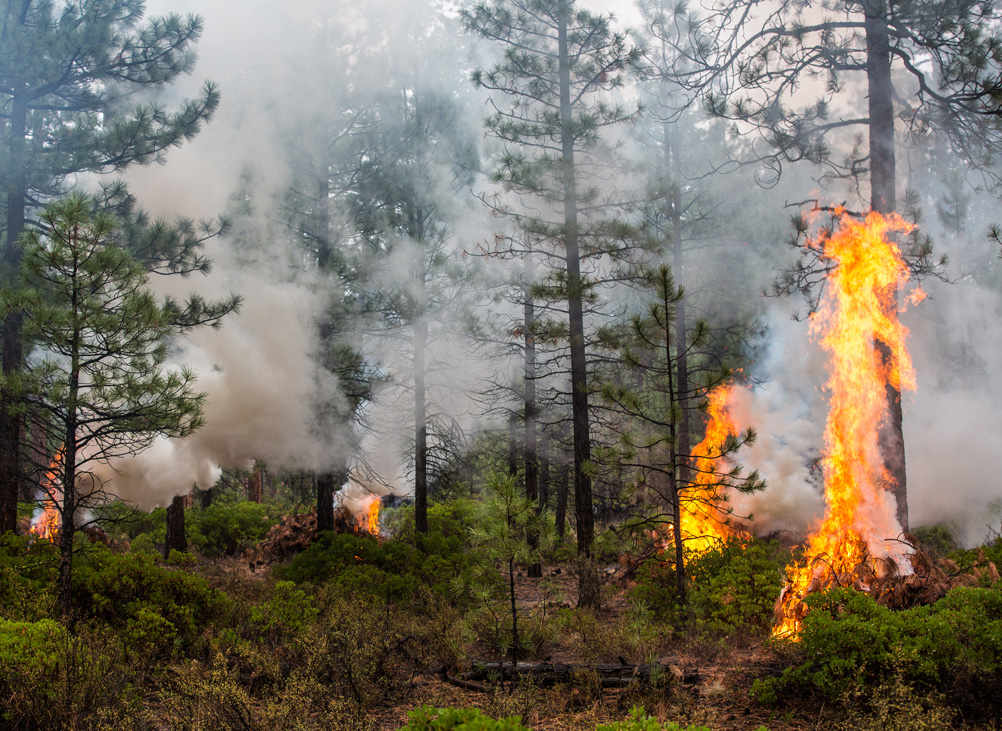 Forests and the Economy | May 2015
Environmentalists and the timber industry — once bitter adversaries — are working as allies on forest restoration. Collaborative forest thinning projects aim to fight megafires before they start — but money is scarce and tens of thousands of acres acres in Oregon now face an elevated risk of catastrophic fire. Ben DeJarnette reports for InvestigateWest.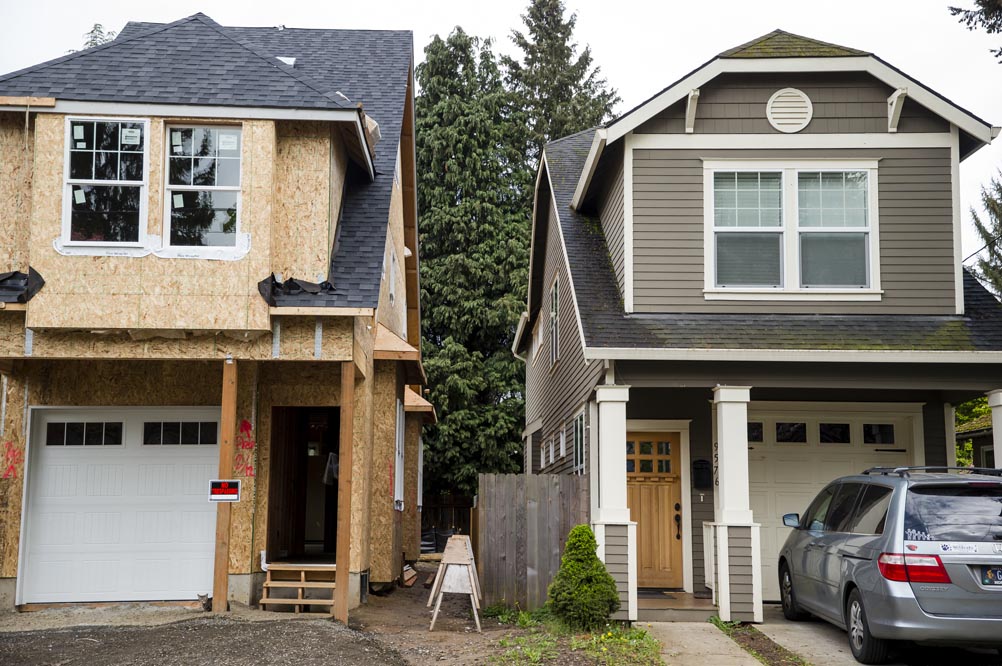 Equity | April 2015
Cash reigns in the Portland housing market. The city faces pressure from a new kind of speculation, as investors buy thousands of homes with cash and long-established protections for bank-financed homebuyers are ignored. Lee van der Voo and James Gordon report for InvestigateWest.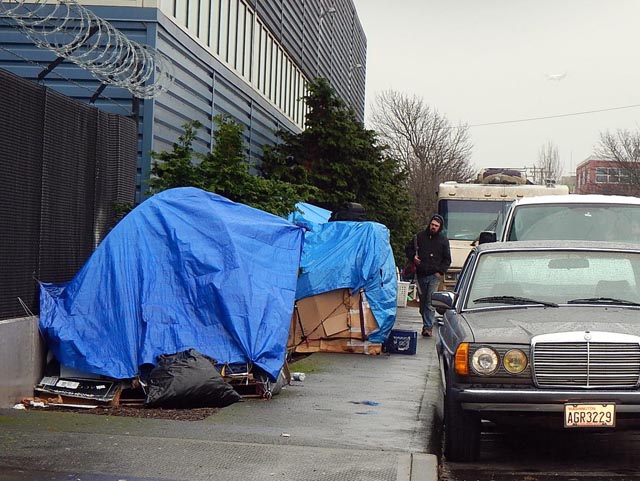 Wealth and Poverty | March 2015
March 2015 marks the anniversary of a bold promise: King County's 10-year plan to end homelessness. Now that the 10-year plan is ending and local homelessness is worse than ever, talk of ending homelessness is being replaced with less-lofty aspirations: making homelessness rare and brief when it does occur.
In collaboration with KUOW this week, we examine the roots of the plan, the challenges it faced, and where community and city leaders think we go from here.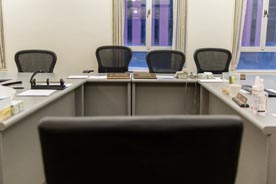 Equal Justice | December 2014
With grand jury reform elsewhere focused on eliminating racial bias and curbing police use of force, Oregon is an outlier: It is one of just 14 states that do not regularly record the citizen grand juries that charge people with felonies.
Almost five years after police killed an unarmed black man in Portland and the Multnomah Co. district attorney petitioned for that grand jury to be recorded, lawmakers in Salem are lining up behind a reform bill to mandate recording statewide, InvestigateWest has learned.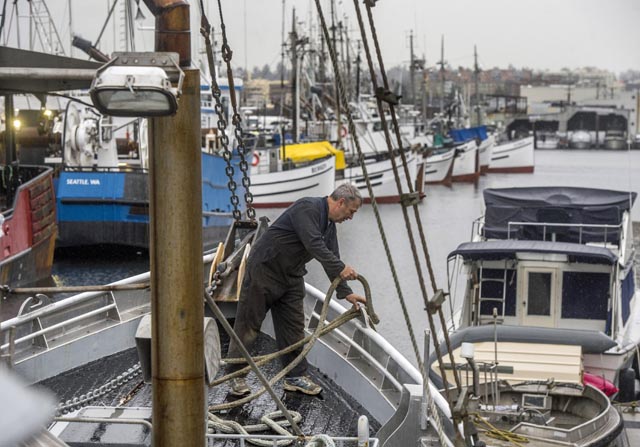 Seafood | December 2014
A struggle in Alaska over shrinking supplies of halibut is threatening the iconic centerpiece fish in favor of cheaper exports, fast-food fillets and fish sticks.
At risk is most of the frozen supply that sustains restaurants, food-service companies and retail stores nationwide, such as Costco and Whole Foods. Lee van der Voo investigates.
Photo: Peter Haley / The News Tribune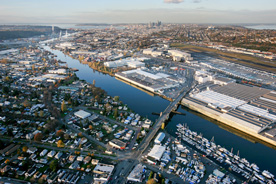 Environment | November 2014
It will take hundreds of millions of dollars to clean up the Duwamish River. But how clean is clean? And who decides?
Robert McClure looks at how lobbyists and community groups have squared off over the health of the waterway and its neighborhoods.
Photo: Paul Joseph Brown/ecosystemphoto.com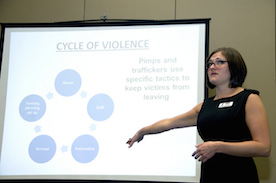 Trafficking | October 2014
Authorities say organized gangs increasingly are trafficking children for sex in the Northwest, and even cooperating with each other to stymie police.
Meanwhile in Portland, the U.S. Attorney's Office has become the third most prolific nationally in securing indictments for trafficking children and adults for sex.
Photo: Oregon DOT/Flickr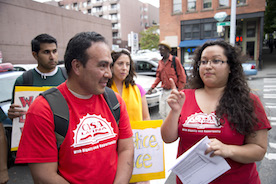 Minimum Wage | August 2014
"Everyone is aware that passing a $15 an hour minimum wage was historic," an advisor to Mayor Ed Murray and the Seattle City Council told InvestigateWest. "But if we cannot enforce that, we haven't accomplished much."
Based on a review of more than 20,000 wage theft complaints, hundreds of pages of reports and more than a dozen interviews, "Stolen Wages" shines a light on the dark world of pay violations in Seattle and across Washington.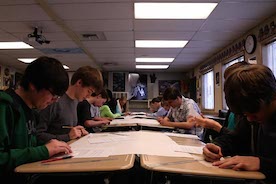 Infrastructure | May 2014
Portable, modular or relocatable classrooms — whatever you call them — are a necessity for cash-strapped schools.
But many portables become permanent fixtures, in place for decades at a time. Costly and insufficient, these aging structures burden the grid, frustrate teachers and administrators and compromise student health.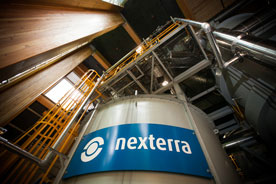 Environment | April 2014
Energizing our world with wood sounds so natural. And it has quickly become a multibillion-dollar industry as governments including British Columbia and the European Union turn to biomass to replace dirty old coal. Yet what we found when we dug into the coal-vs.-wood debate will surprise you.
Acknowledgements
In our work, we rely on the generosity of many others who make their services available for free or at a discount to nonprofits, including Tableau and the Texas A&M GeoServices Team.