Brought to you in partnership with FairWarning, a nonprofit newsroom like InvestigateWest. FairWarning focuses on public health and safety. More at FairWarning.org.
Despite Increasing Death Toll, Push Is On To Open More Public Roads to ATVs
Printer-friendly version
For a disabled kid found abandoned on a street corner in China at age 4, Guo Biao was doing pretty well by last fall. After a decade hidden away in a Chinese orphanage, he had landed at the apple and cherry farm run by Dwayne and Sherri Bowman near Zillah, a farming community in central Washington.
Finally. A family. And also a new name: Zeke Bowman. With only a second-grade education, the teen from China was welcomed by the devout Christian family. The Bowmans helped Zeke learn English. For the first time he got a hearing aid for his deformed ear.
"He was so thrilled to be here," Sherri Bowman said.
And then last October, Zeke climbed aboard one of the Bowmans' four all-terrain vehicles, just as he'd done many times before at the end of a day in the orchards. He headed down a two-lane country road called Lucy Lane. For reasons the Bowmans still ponder, he rear-ended a tractor and died that evening in the hospital.
ATV tragedies like this – on roads, rather than backcountry trails where ATVs are designed to go – are widespread and have increased in recent years. The latest U.S. figures indicate that ATV crashes kill more than 700 people and injure 100,000 others every year, with nearly two-thirds of the fatal accidents occurring on public or private roads.
The accidents keep happening even though all ATVs sold in the U.S. carry a warning label stating that the vehicles are not to be driven on the road. Their high center of gravity and low-pressure tires mean they're likely to tip over or go out of control on pavement. What's more, the vehicles aren't held to federal safety standards for cars and trucks, such as the requirement for seat belts, even though they can reach highway speeds.
Some 35 states allow ATVs to travel on roadways under certain conditions, according to a report released last month by the Consumer Federation of America. Twenty-two states have passed laws allowing or expanding ATV access to roads since 2004, with four states doing so in 2013 alone.
Meanwhile, at least 18 states or local jurisdictions are considering opening more roads to ATVs, according to the federation. Last month the Okanogan-Wenatchee National Forest in central Washington decided to allow ATVs on roads.
"We are moving backward on this issue," said Rachel Weintraub, legislative director and senior counsel for the consumer federation, a Washington, D.C.-based coalition of more than 300 consumer groups.
While the Consumer Product Safety Commission regulates hazardous products and the National Highway Traffic Safety Commission oversees traffic safety, neither federal agency has authority over where people ride ATVs.
Yet clearly, consumers are dying, as a litany of news accounts attests:
Safety advocates fear accidents such as these will become more common as efforts to open more paved surfaces to ATVs gain traction. Last year, the Washington Legislature passed a law allowing ATVs on roads with a speed limit of 35 mph or lower in seven rural counties. The law also gave counties and municipalities in the rest of the state the power to decide whether to do the same. (Washington lawmakers this year considered a bill that would allow counties to open roads with higher speed limits to ATVs, but the measure stalled after passing 90-6 in the House.)
Lawmakers in Missouri and Michigan in 2013 gave local governments similar discretion. An Iowa measure backed by riders groups that would have opened country roads across the state to ATVs stalled in committee but local initiatives are moving ahead. Local jurisdictions in Colorado, Georgia, Illinois, Indiana, Kansas, Maine, Minnesota, Nebraska, New Hampshire, New York, Nevada, Ohio, Oregon, Wisconsin, Utah, Vermont and Virginia have considered or approved such actions since the beginning of 2012.
"It's a very unfortunate trend," said Robert Adler, acting chairman of the federal Consumer Product Safety Commission, which is studying ATV safety with the aim of possibly writing new regulations governing design of the vehicles. ATVs are getting bigger and more powerful, he said, "taking a machine that is quite dangerous and increasing the hazards."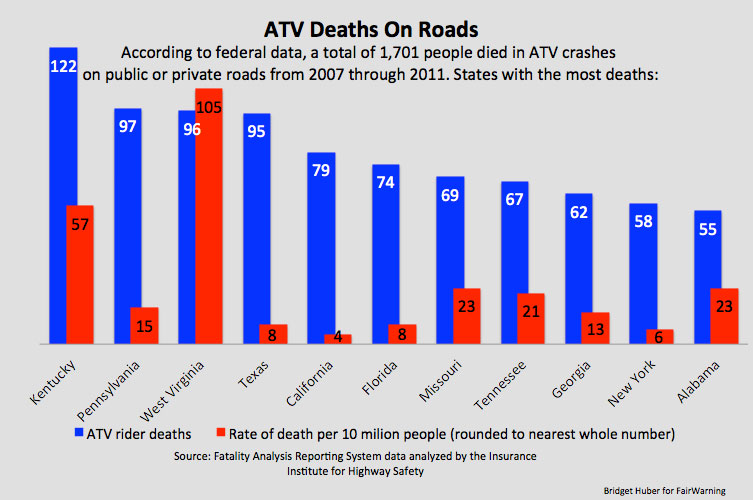 A national study from the Insurance Institute for Highway Safety found 1,701 ATV rider deaths on public roads from 2007 to 2011. Of those deaths, 24 occurred in Washington, 19 in Oregon and 28 in Idaho. Idaho and South Dakota are the only states to allow ATVs to use state highways, according to a December 2013 report by the National Conference of State Legislatures.
Steve Lind, deputy director of the Washington Traffic Safety Commission, opposed liberalizing the ATV rules. "ATVs are a poor mix on the road with other vehicles," he told InvestigateWest.
Most states still prohibit ATVs from streets, often with exceptions for farmers or others who use ATVs for work or for riders of trails that cross roads. But riders groups and local ATV clubs have made headway by arguing that opening more roads to ATVs will draw tourists and provide local residents a cheap way to motor around.
Public health advocates say such moves undermine safety messages and confuse the public. "They think it will bring increased tourism revenue to various states and jurisdictions, but at what cost?" said Weintraub.
The companies that make the machines say they shouldn't be used on roads at all. "Off highway vehicles are not designed to be ridden on roads," said Paul Vitrano, executive vice president and general counsel for the Specialty Vehicle Institute of America, a trade group representing ATV manufacturers. Vitrano said his group "vigorously opposes" efforts to open roads to ATVs. However, the manufacturers want to remain on good terms with rider groups, and some critics have questioned how hard they to try to discourage on-road use of ATVs.
The institute doesn't have a lobbying budget that specifically targets the issue, but Vitrano said the organization often sends letters to lawmakers considering bills to open roads to ATVs, In Washington State last year, the institute opposed the legislation (HB 1632), writing to lawmakers and issuing a statement opposing the bill. In addition, the organization operates a nonprofit called the ATV Safety Institute, aimed at teaching safe riding, including staying off roads.
Many ATV users are loath to see more restrictions – even Dwayne Bowman, Zeke's adoptive father. Bowman said he noticed the manufacturers' warnings against riding ATVs on asphalt.
Nevertheless, "It's a necessity for us," Bowman said. It's the way the Bowmans get their work done. It's the way those cherries and apples get harvested.
The Bowmans' view is typical of many in rural areas who oppose government regulation, said Weintraub of the Consumer Federation. Of the Bowmans' case, she said: "If there was a law that banned the use of ATVs on paved roads, that may have saved their child's life."
Sue DeLoretto-Rabe, an Oregon resident who co-founded Concerned Families for ATV Safety after her young son died in an ATV crash, says the industry should be taking a more proactive stance against the new spate of laws to open more roads. She was similarly disappointed when the industry stood by and let riders' groups defeat a bill that would have banned kids under 12 from using ATVs in her state. "In reality, they're all about selling ATVs," she said.
The industry is moving away from age-based recommendations for ATV use to how young people fit on the vehicles. Oregon doesn't have an age limit for ATV riders, but specifies children younger than 16 must receive hands-on training and meet physical size requirements in relation to the size of the vehicle, such as leg length or whether they can reach the hand brake.
Washington's law prohibits riders younger than 16 from operating ATVs on or across roads without supervision of an adult with a drivers license. Lind, of the Washington Traffic Safety Commission, says the law is ambiguous and poses safety concerns. "Does supervision mean you have to be riding with them or does it mean you can watch them from your porch?" he asks.
A recent study from Iowa suggests the safety message is not reaching riders. The Iowa Injury Prevention Taskforce surveyed 4,300 kids between 2010 and 2012 and found 75 percent of those who had been on an ATV had ridden on public roads. "Somehow we're failing to have them understand what's safe and what's not safe," said Gerene Denning, a safety researcher at the University of Iowa who worked on the study.
Denning says ATV riders get mixed messages – on the one hand, riders are cautioned against high speeds, but some ATVs are made to reach 80 miles per hour. While manufacturers warn against ATV use on roads, consumers can purchase tires made for hard-surface applications. And even though the vehicles, for safety reasons, are intended to carry a single rider, some have seats that can fit more than one person.
State laws such as Washington's confuse the message further by allowing jurisdictions to regulate use of the vehicles, the Consumer Federation's Weintraub said. "It's hard for consumers to know where it's legal and where it's not, and this impacts their ability to access the risk of what they are doing," she said.
Okanogan County in central Washington last summer passed ordinances to allow ATVs on county roads, some with speed limits as high as 50 miles per hour, though state law only permits use on roads up to 35 miles per hour.
The Methow Valley Citizens' Council filed a lawsuit charging the county violated state law and failed to study the environmental impact of ATV use on lands adjacent to roads. "ATVs aren't designed for use on roads and have a well-documented impact on the environment," said Melanie Rowland, a member of the council's board of directors.
The council dropped the case when the county repealed the ordinances, but county officials say they intend to open roads to ATVs again after further study.
Within the broader community of ATV enthusiasts, differing factions send contradictory messages. One influential national group, the National Off-Highway Vehicle Conservation Council, a nonprofit that receives some funding from ATV manufacturers, appears to be adding to the confusion. The group, which promotes safe, responsible riding on public and private lands, officially opposes riding ATVs on roads. "ATVs are not designed for use on paved roads. Period. That's just a fact," said Russ Ehnes, the group's executive director.
Yet records show that the organization's board president, Dan Kleen, spoke in favor of Iowa's bill to open more roads to ATVs in October. He appeared at a committee meeting of five senators and five representatives convened by the legislature to study the issue and make recommendations.
Ehnes said Kleen was not representing the NOHVCC when he made the statements. Kleen did not respond to repeated requests for comment. But the confusion doesn't appear limited to Iowa. In Washington state, another person affiliated with NOHVCC, Gary Prewitt, testified in favor of opening more roads to ATV access last year. Prewitt is listed as a "state partner" on the NOHVCC website, but said that he did not represent the organization when advocating for the new law.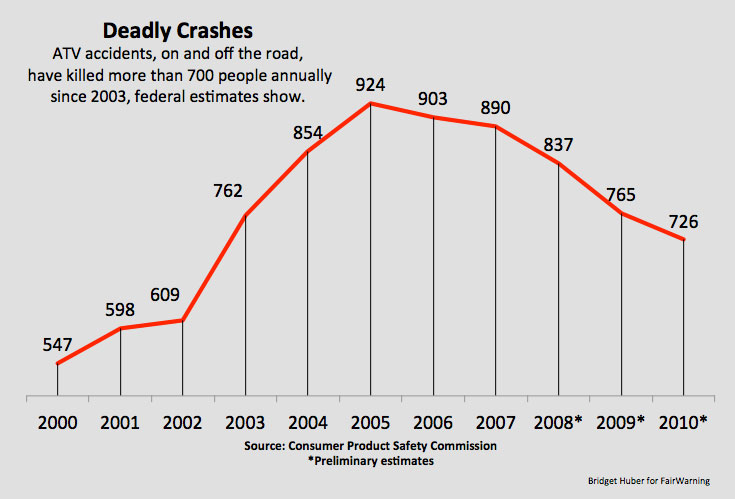 Meanwhile, Rod Taylor, a lawyer who provides legal services to American Bikers Aimed Toward Education affiliates in Illinois, Indiana and Ohio, has laid out on his website a five-point strategy for getting counties to open their roads to ATVS. He recommended that advocates "preach the environmental benefits" and "note that constituents would save money by using their ATV to run to the grocery store instead of their trucks."
Lind, of the Washington safety commission, said that is the kind of travel lawmakers should discourage. Washington's law was sold as a way for ATV riders to get from one trailhead to another and non-recreational use means more opportunity for safety risks. The Gifford Pinchot Off-Highway Vehicle Alliance was a primary proponent.
"Safety is one of our first concerns," said Gary Johnson, chair of the Pinchot group. He added that said ATV registration and license fees are in part used by the state for safety measures, including signs and road maintenance.
"We don't want people on anything but rural roads," Johnson told InvestigateWest. Still, six of the eight ATV rider deaths last year in Washington occurred on county roads, according to the Washington safety commission report.
Meanwhile, some people advocating for changes in the law seem unaware that ATVs are unsafe to ride on paved streets. Jim Schuessler, the head of the Forest County (Wisc.) Economic Development Partnership, was one of a number of citizens involved in conversations that led his town, Townsend, to open municipal roads to ATVs a decade ago. Now, town residents use their ATVs all the time to go to the local dump, the bank or to have lunch in town. He recently told a local newspaper that it was the best economic decision his town had made. But when asked whether he felt uncomfortable advocating something that manufacturers warn against, he replied: "I wasn't aware of it."
While saying it can't prevent states and counties from opening roads to ATVs, the federal Consumer Product Safety Commission tries to educate consumers and lawmakers. "We talk to the states and the counties and we try to reinforce with them the dangers of changing their laws. They don't always listen to us," Adler said.
But, he said, "I'm just not sure the safety message standing alone with no other changes is sufficient. I think we have to talk to manufacturers about considering some redesign in the product."
The agency has worked on a new ATV safety rule since 2006, and officials aren't saying when it might be issued. Speaking hypothetically, Adler said the rule could bring changes that include redesigning seats to make it more difficult to carry passengers, making ATVs more stable or setting upper limits on the speeds ATVs can travel.
Sherri Bowman, Zeke's adoptive mother, said she's grateful for the 19 months she shared with her son.
"I know everyone thinks their children are amazing, but he was exceptional," she said. After Zeke's death, farm workers shared with the family memories of Zeke riding in a bin behind one of the four-wheelers with his hands in the air. "He would yell 'I'm free!'" she said.
The family continues to operate ATVs on roads.
FairWarning is a nonprofit investigative news organization based in Los Angeles that focuses on public health and safety issues.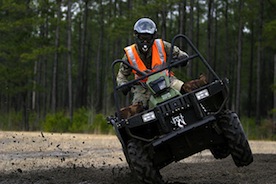 by Bridget Huber and Ashley Stewart
by Jason Alcorn
by InvestigateWest
by Bridget Huber
Acknowledgments
InvestigateWest thanks FairWarning for its original reporting on this story.

Also Published By: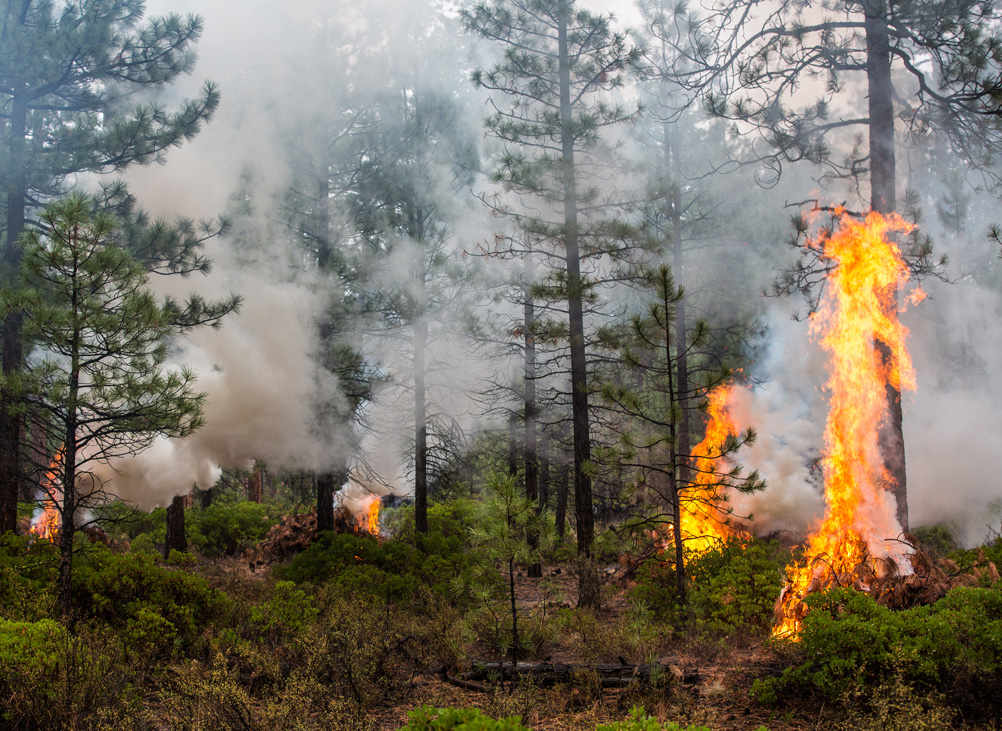 Forests and the Economy | May 2015
Environmentalists and the timber industry — once bitter adversaries — are working as allies on forest restoration. Collaborative forest thinning projects aim to fight megafires before they start — but money is scarce and tens of thousands of acres acres in Oregon now face an elevated risk of catastrophic fire. Ben DeJarnette reports for InvestigateWest.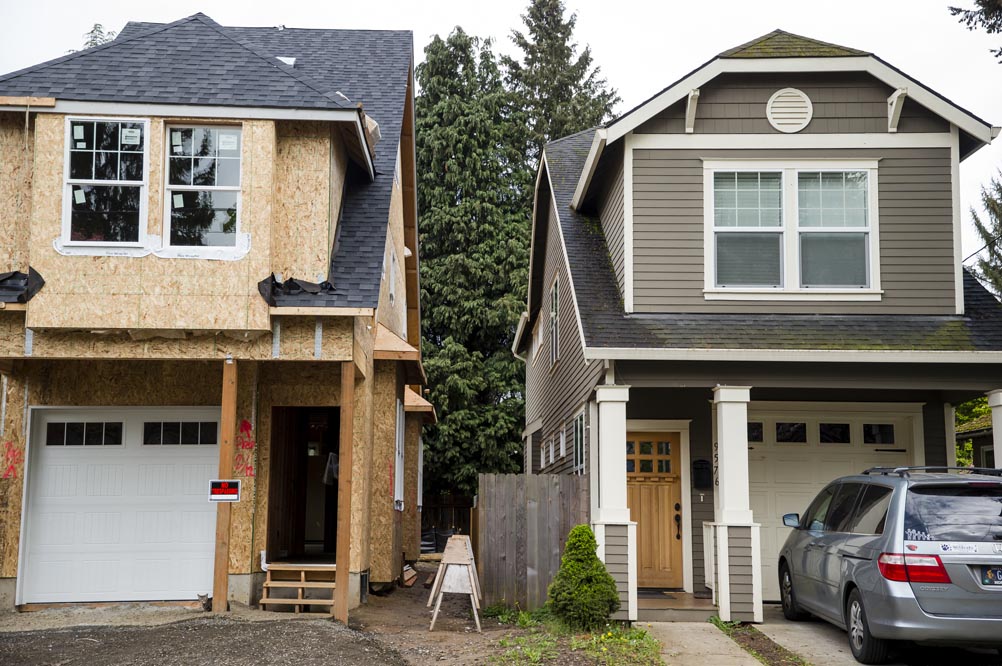 Equity | April 2015
Cash reigns in the Portland housing market. The city faces pressure from a new kind of speculation, as investors buy thousands of homes with cash and long-established protections for bank-financed homebuyers are ignored. Lee van der Voo and James Gordon report for InvestigateWest.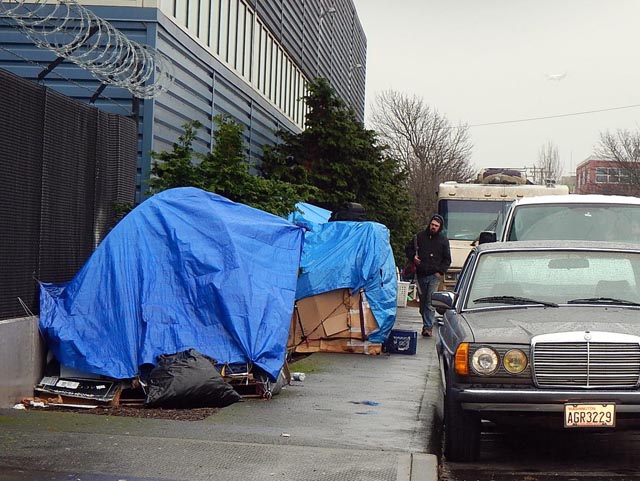 Wealth and Poverty | March 2015
March 2015 marks the anniversary of a bold promise: King County's 10-year plan to end homelessness. Now that the 10-year plan is ending and local homelessness is worse than ever, talk of ending homelessness is being replaced with less-lofty aspirations: making homelessness rare and brief when it does occur.
In collaboration with KUOW this week, we examine the roots of the plan, the challenges it faced, and where community and city leaders think we go from here.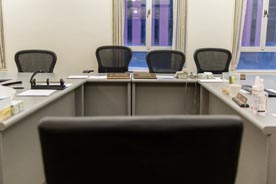 Equal Justice | December 2014
With grand jury reform elsewhere focused on eliminating racial bias and curbing police use of force, Oregon is an outlier: It is one of just 14 states that do not regularly record the citizen grand juries that charge people with felonies.
Almost five years after police killed an unarmed black man in Portland and the Multnomah Co. district attorney petitioned for that grand jury to be recorded, lawmakers in Salem are lining up behind a reform bill to mandate recording statewide, InvestigateWest has learned.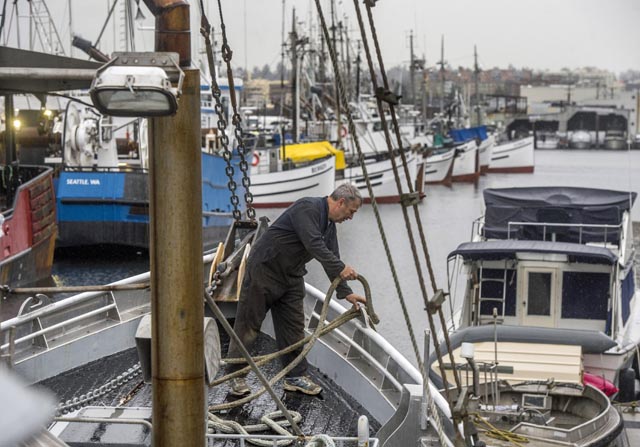 Seafood | December 2014
A struggle in Alaska over shrinking supplies of halibut is threatening the iconic centerpiece fish in favor of cheaper exports, fast-food fillets and fish sticks.
At risk is most of the frozen supply that sustains restaurants, food-service companies and retail stores nationwide, such as Costco and Whole Foods. Lee van der Voo investigates.
Photo: Peter Haley / The News Tribune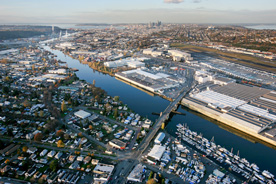 Environment | November 2014
It will take hundreds of millions of dollars to clean up the Duwamish River. But how clean is clean? And who decides?
Robert McClure looks at how lobbyists and community groups have squared off over the health of the waterway and its neighborhoods.
Photo: Paul Joseph Brown/ecosystemphoto.com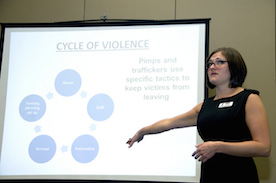 Trafficking | October 2014
Authorities say organized gangs increasingly are trafficking children for sex in the Northwest, and even cooperating with each other to stymie police.
Meanwhile in Portland, the U.S. Attorney's Office has become the third most prolific nationally in securing indictments for trafficking children and adults for sex.
Photo: Oregon DOT/Flickr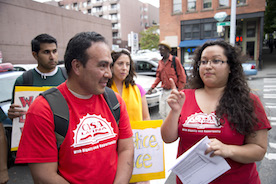 Minimum Wage | August 2014
"Everyone is aware that passing a $15 an hour minimum wage was historic," an advisor to Mayor Ed Murray and the Seattle City Council told InvestigateWest. "But if we cannot enforce that, we haven't accomplished much."
Based on a review of more than 20,000 wage theft complaints, hundreds of pages of reports and more than a dozen interviews, "Stolen Wages" shines a light on the dark world of pay violations in Seattle and across Washington.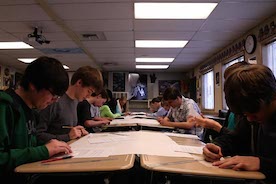 Infrastructure | May 2014
Portable, modular or relocatable classrooms — whatever you call them — are a necessity for cash-strapped schools.
But many portables become permanent fixtures, in place for decades at a time. Costly and insufficient, these aging structures burden the grid, frustrate teachers and administrators and compromise student health.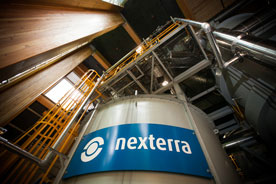 Environment | April 2014
Energizing our world with wood sounds so natural. And it has quickly become a multibillion-dollar industry as governments including British Columbia and the European Union turn to biomass to replace dirty old coal. Yet what we found when we dug into the coal-vs.-wood debate will surprise you.
Acknowledgements
In our work, we rely on the generosity of many others who make their services available for free or at a discount to nonprofits, including Tableau and the Texas A&M GeoServices Team.