'They Have To Go': The Environmental And Health Costs Of Portable Classrooms
Printer-friendly version

Teacher Billie Lane's portable is a world apart from other classrooms at her school.
She's filled the space with toys from across the universe: Star Trek, Star Wars, Marvel, Transformers and Godzilla. Lane's World, her students named it — an homage to the faux public-access TV hit.
The modular classroom at Kalles Junior High in Puyallup, Washington is her home. She's taught in the box for 16 years.
And she takes care of it. But not every portable classroom is like hers.
"Some of them smell really bad," she says. "Some of them, the lighting is really bad. It's dark. It's dank. And when it's that kind of an atmosphere, it sets a tone for your meetings or for your classroom. It doesn't feel very welcoming. It's not a good place to be."
The Puyallup School District where she teaches has 205 such boxes. They form 20 percent of the district's classroom space. They hold more than 4,000 students — so many that a new high school, a new middle school and two elementary schools wouldn't provide enough classroom space for them all.
The prefabricated structures come cheap and fast. They offer a lifeline for districts with more students than building capacity, a problem recent projections show will worsen in coming years. An estimated 385,000 portables are in use at schools across the country. But portable classrooms more often than not become permanent fixtures. The largest districts in Oregon and Washington now have thousands of them and a majority are more than 20 years old, data collected by InvestigateWest and EarthFix show.
Those short-term fixes can lead to chronic problems. They burden schools with high energy costs and frequent maintenance needs. They expose students and teachers to mold and mildew, poor ventilation and the potential for volatile gases from cheap building materials.
Shaylee Adams is one of Lane's students. The 14-year-old has been in portables that were too hot, too cold, isolated and vulnerable during a school lockdown and ventilated so poorly they made her sick. She has some advice for students not as seasoned at learning inside the box:
"Bring water. Bring a jacket. Be prepared for loud noises. Basically, be prepared to be distracted a lot."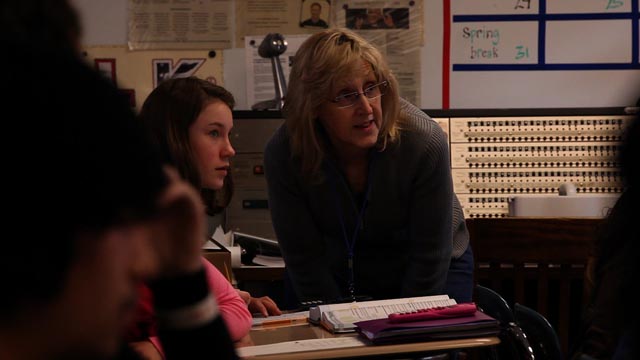 Billie Lane helps a student during class.
Photo: Katie Campbell/EarthFix
Teaching permanently in temporary space
Rudy Fyles has watched Puyallup's rural identity vanish as suburban sprawl has gobbled up its farmlands and open spaces. The number of students in the district has doubled, now more than 29,000 by the latest census count, since Fyles entered the district 18 years ago.
That shift left Fyles, the district's chief operations officer, in a dilemma familiar to many school administrators — for just one-third of the up-front costs of new construction, portables were an affordable way to add classrooms.
But over time, they've come to cost twice as much as brick-and-mortar school rooms while offering much less than traditional buildings.
Tear open a portable and often you will find cheap plywood, particle board, insulating foams and glues — the modular industry often builds to order, and school budgets are tight. Construct four walls and a roof from that, expose it to the elements for a decade longer than intended and watch your energy and maintenance costs soar. (Story continues below.)
EXPLORE the database EarthFix created with InvestigateWest to see what the portable situation is like in your school district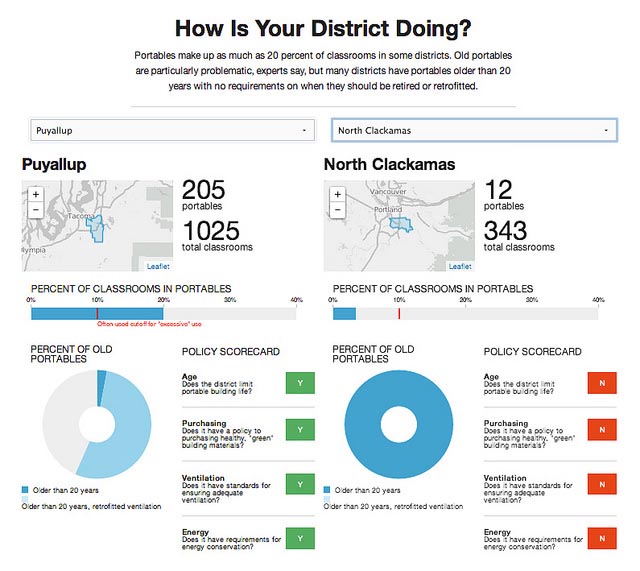 Click anywhere on image to start comparing school districts' portable usage.
Portables are often charged residential electricity rates because they are separate from the rest of the school. Those can be 25 to 30 percent higher than the rest of the school's.
"There's a reason they cost a third of what another building would cost," Fyles says.
Students and teachers say the learning experience in portables is compromised by poor lighting, erratic temperatures and noisy heating and air conditioning. The structures often are relegated to soggy fields or parking lots, near noise and vehicle exhaust.
As long as Lane is left to teach for years in a space built for temporary use, she sees no end in sight to distracted students or lost money.
"I've been pretty lucky in the portable that I've had," Lane says. "But I know that there are cases around the district where they've had to go in and do some of those things, some deep cleaning of portables and other things because of mold or other unknown substances that are in there that are making people sick."
Dave Blake of the Northwest Clean Air Agency and Mike Anderson of Bellingham Public Schools test a portable for carbon dioxide levels. Photo: Katie Campbell/EarthFix
Ghostbusters
Dave Blake totes a black bag stuffed with strange equipment through Geneva Elementary in Bellingham, Washington. A small entourage trails him down a hallway loud and crowded before recess.
A student asks who they are.
Blake's reply, quick and rehearsed: "Ghostbusters."
He's looking for something you can't see but, if you know about it, it will scare you.
Blake specializes in indoor air for the Northwest Clean Air Agency. He and his mentor Rich Prill, a retired indoor air specialist for Washington State University, have walked through thousands of classrooms and held seminars on the topic.
Experts like them have only recently begun to quantify indoor air pollution and its effects on student performance. Blake says they can dramatically improve air quality in just an afternoon, but the people who do their work in Washington can be counted on one hand.
"If you don't look, you don't know," Blake says. "We've been into schools that were in very bad shape and by the end of the day, it's a completely different story."
On a rainy day, standing water surrounds Geneva Elementary's portables. Their siding is weathered and ready to be replaced, Blake says.
Inside one, Blake pulls instruments from his bag to demonstrate one by one what he can detect in a classroom.
First he uses his nose.
"If you can smell the humanity and taste the humidity, you know you have a ventilation issue," Blake says.
Next comes a device that resembles a remote control and detects carbon dioxide (CO2) levels.
He runs a wire through what looks like a windsock and holds one end to the CO2 monitor, the other to the ceiling vent. The tool, which Prill sewed for him from a lampshade, funnels air directly into the device for a better reading.
Blake uses carbon dioxide as an indicator of whether enough fresh air passes through a room or if students are breathing germs, allergens and chemicals that accumulate in stagnant air. All of these trigger asthma — one of the leading causes of both school absences and child hospitalizations.
When Blake started this work in 1995, Bellingham opened its doors to him first. It was a courageous move, he says. For most schools throughout Oregon and Washington — and the rest of the country — there is no Dave Blake. There is no ghostbuster to call.
"What's the big whoop about indoor air? I had no clue," Blake says. "You have to be trained to know that indoor air is important. And indoor air is always worse than outside air with very few exceptions."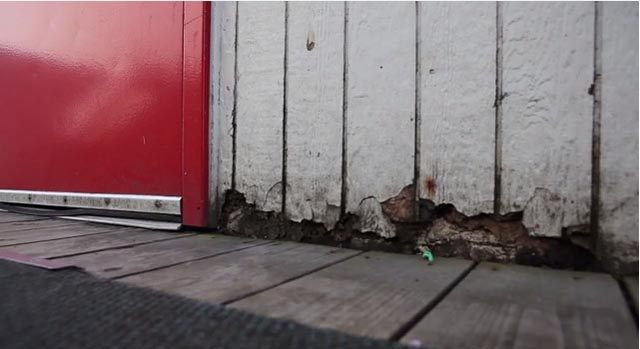 The siding rots off a portable classroom in Bellingham, Washington. Mold grows in the siding.

Photo: Katie Campbell/EarthFix
The bearers of bad news
Indoor air quality problems are widespread in schools across the country, according to Brenda Doroski, director of the Center for Asthma and Schools at the U.S. Environmental Protection Agency. Issues include poor ventilation, mold, and radon in addition to improper use or storage of chemicals and pesticides, she says.
The first and only large-scale study of portable classrooms in particular was done by the California Air Resources Board in 2004, in response to numerous complaints.
The study found inadequate fresh air during 40 percent of classroom hours. It also found higher levels of formaldehyde — a chemical used in building materials linked to cancer and childhood asthma — that exceeded the state's chronic exposure limits in nearly all portable classrooms. Levels in portables also more frequently exceeded acute exposure limits designed to protect against respiratory problems.
Such problems occur in all types of classrooms, particularly those where maintenance has lagged, but experts say they find them more often in portables.
"Formaldehyde levels were a little higher in the portables, some of the ventilation issues were greater, the lighting, moisture problems were a little greater," says Peggy Jenkins, one of the study's authors. "It did point to maybe the need for better maintenance and care for our classrooms."
Since then, California and the federal government have adopted standards limiting formaldehyde emissions from wood products. The federal standards haven't yet been fully implemented, and the majority of portables in use throughout the Northwest were constructed before such standards existed. Newer classrooms tend to have more gas emissions, experts say. Around 10 percent of portables in Oregon and Washington's largest districts are newer than five years old.
No follow-up studies have been done since 2004 in or outside of California. The levels of such chemicals in Northwest classrooms remain a mystery.
Carbon dioxide levels have been studied. Separate analyses from Portland State University and Tacoma-Pierce County Health showed carbon dioxide levels in portable classrooms consistently exceeded what engineers consider acceptable carbon dioxide levels.
When those levels go up, student performance suffers.
Research has shown even moderately high carbon dioxide concentrations can significantly impair decision-making. Another study, which Blake co-authored, showed attendance in Washington and Idaho classrooms suffered with increased CO2. The problem worsened in portables, but the authors are unsure why.
"It could have been from volatile organic compounds, could have been the building materials, could have been mold and moisture issues," Blake says.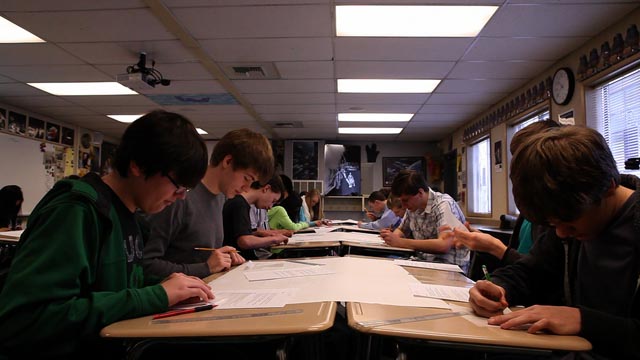 Students in Billie Lane's portable classroom at Kalles Junior High in Puyallup. More than 20 percent of Puyallup's classrooms are in modular, relocatable classrooms rather than permanent building space.

Photo: Katie Campbell.
'Portables, they need to go'
If Shaylee Adams wasn't such a good student, maybe she wouldn't have gotten sick so often in fourth grade.
"I was probably sick for maybe like three months out of the school year," she says. "Like three or four months."
Adams qualified for Puyallup's Quest program offering accelerated courses. The program put her in a portable all day.
Then came high fevers, coughing and swelling. But at the end of the year, she got better.
"We figured out that part of the reason was because the building at my school and the portable at Quest was making me sick," she says.
She and two classmates in Lane's World, Brandon Silowka and Hannah Peterson, have floated in and out of portables throughout their education. They recall classes so cold they wore jackets and saw their breath and classes so hot they shoved desks aside and laid on the floor. One portable lost power every couple weeks.
"Portables are definitely a problem," Silowka says.
"Portables, they need to go," Adams says.
For Hannah, a quiet girl who doesn't say much until Shaylee and Brandon have left, it's more personal than that.
"It feels as though we're not their top priority anymore," she adds. "Like the district doesn't care enough about the students to take the temporary structure and make it something more permanent where we don't have to worry about a dog barking outside and the teacher doesn't have to stop and wait for the bus to go by. So … it feels as though we've been kind of pushed off to the side."
Failed bonds
Rudy Fyles and the rest of Puyallup's school administrators say they care about their students. They just don't see any alternative.
Requirements for all-day kindergarten and for smaller class sizes will force the district to add portable classrooms — even if the district's student enrollment were to hold steady.
On top of these mandates there are also demographic reports showing the district will have to absorb 2,000 more students over the next five years.
When Kalles Junior High moved into a new building a few years ago, it was already over capacity. Billie Lane's portable came with her.
Puyallup voters haven't passed a bond for new construction in a decade. A bond for over $259 million failed two times in 2007. In 2010? Failed. 2013? Failed.
Thinking about that brings Lane, the only teacher on Puyallup's bond advisory committee, to tears.
"Our priorities are messed up. Excuse me, this is going to bother me a little bit," she says. "I don't understand how we can spend money on sports arenas and on prisons and on so many things that have such a big ticket item to it, and we will not put that money towards our kids."
Without her students in the room, she wonders aloud what message these classrooms send to them. Maybe they'll see how they were treated and perpetuate it. Maybe they'll take it as a challenge to their generation. She hopes it's the second.
"I don't know what to do," she says. " I'm not giving up."
Written by Tony Schick. Reported by Schick, Ashley Ahearn, Katie Campbell, Kim Drury and Robert McClure. Audio report by Ahearn. Video by Campbell. Interactive graphic by Schick with data from InvestigateWest.

There's more in our series, Inside The Box:
Wednesday: The Price Of A Quick Fix. A lifeline for overcrowded districts, portables become a burden for schools and students.
Thursday: A Problem Ignored. With few rules limiting portables and protecting school environments, problems persist.
Friday: Rethinking Classrooms. Through planning and green building alternatives, schools ditch their old problem portables.

Part 1: The Problem
Part 2: The System
Part 3: The Solutions
by Katie Campbell
News Interactive
News Interactive
by the Project Team
Inside the Box: Radio Reports
Ashley Ahearn explores why overcrowded, underfunded schools turn to environmentally costly portable classrooms
Courtney Flatt and Ashley Ahearn explore how some businesses are re-envisioning portables from the ground up.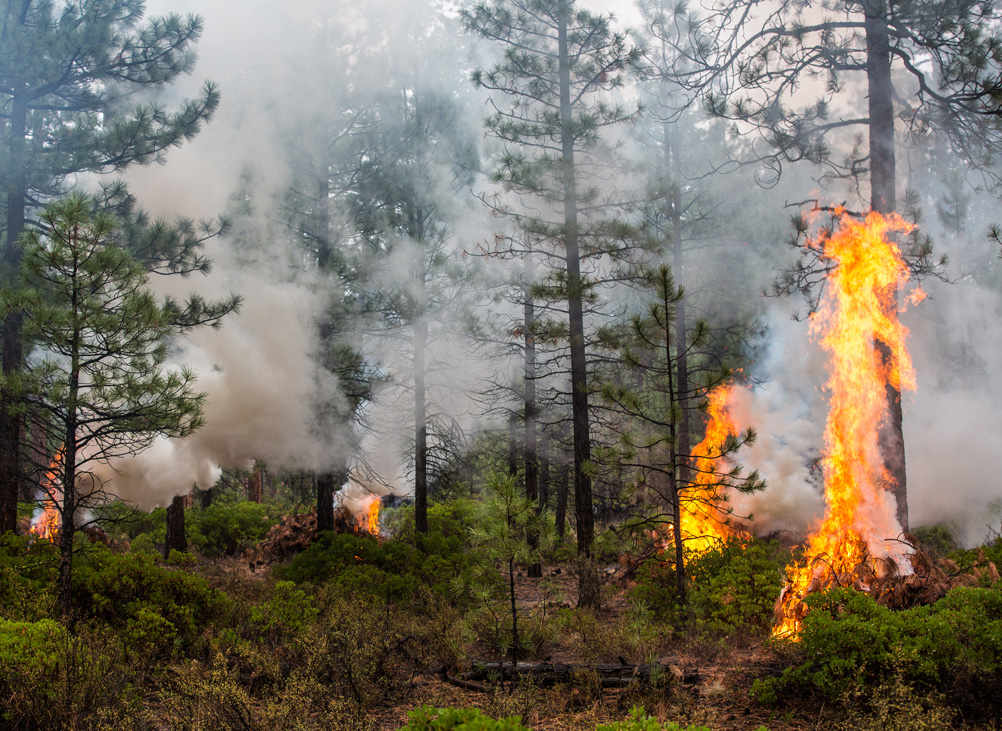 Forests and the Economy | May 2015
Environmentalists and the timber industry — once bitter adversaries — are working as allies on forest restoration. Collaborative forest thinning projects aim to fight megafires before they start — but money is scarce and tens of thousands of acres acres in Oregon now face an elevated risk of catastrophic fire. Ben DeJarnette reports for InvestigateWest.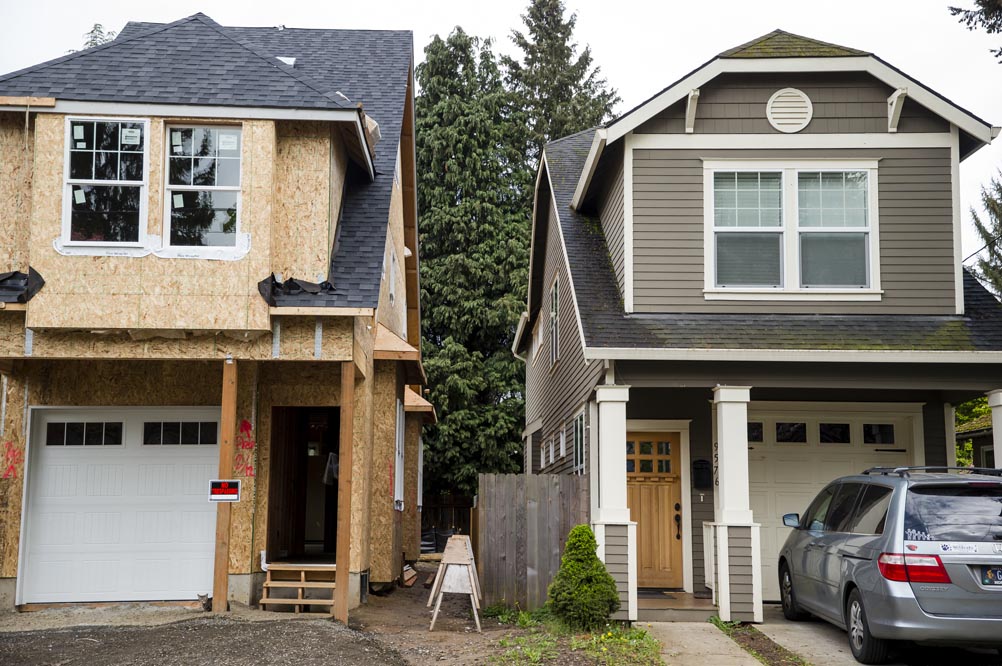 Equity | April 2015
Cash reigns in the Portland housing market. The city faces pressure from a new kind of speculation, as investors buy thousands of homes with cash and long-established protections for bank-financed homebuyers are ignored. Lee van der Voo and James Gordon report for InvestigateWest.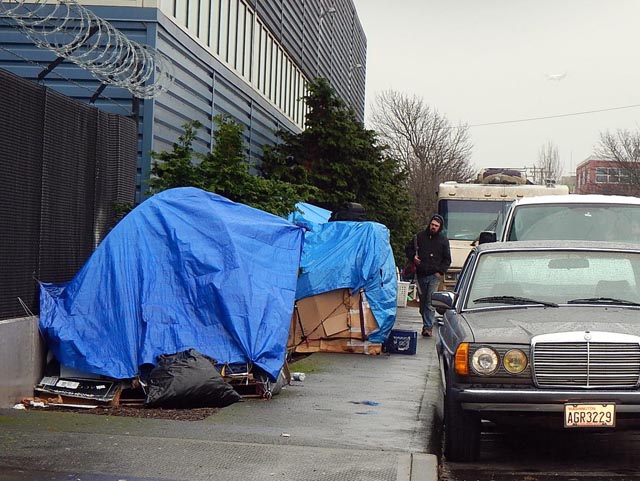 Wealth and Poverty | March 2015
March 2015 marks the anniversary of a bold promise: King County's 10-year plan to end homelessness. Now that the 10-year plan is ending and local homelessness is worse than ever, talk of ending homelessness is being replaced with less-lofty aspirations: making homelessness rare and brief when it does occur.
In collaboration with KUOW this week, we examine the roots of the plan, the challenges it faced, and where community and city leaders think we go from here.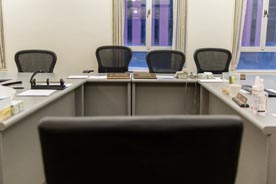 Equal Justice | December 2014
With grand jury reform elsewhere focused on eliminating racial bias and curbing police use of force, Oregon is an outlier: It is one of just 14 states that do not regularly record the citizen grand juries that charge people with felonies.
Almost five years after police killed an unarmed black man in Portland and the Multnomah Co. district attorney petitioned for that grand jury to be recorded, lawmakers in Salem are lining up behind a reform bill to mandate recording statewide, InvestigateWest has learned.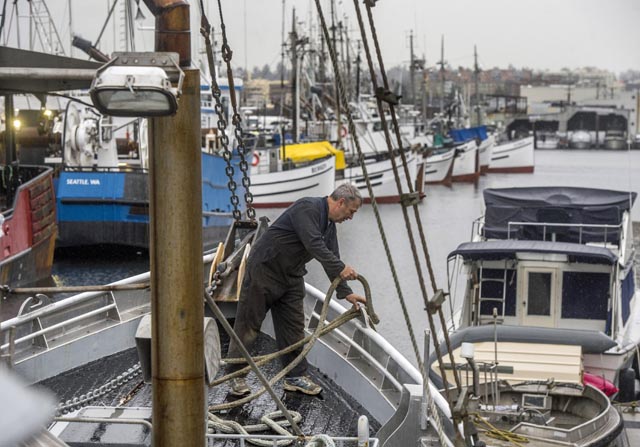 Seafood | December 2014
A struggle in Alaska over shrinking supplies of halibut is threatening the iconic centerpiece fish in favor of cheaper exports, fast-food fillets and fish sticks.
At risk is most of the frozen supply that sustains restaurants, food-service companies and retail stores nationwide, such as Costco and Whole Foods. Lee van der Voo investigates.
Photo: Peter Haley / The News Tribune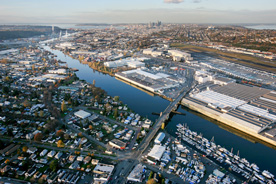 Environment | November 2014
It will take hundreds of millions of dollars to clean up the Duwamish River. But how clean is clean? And who decides?
Robert McClure looks at how lobbyists and community groups have squared off over the health of the waterway and its neighborhoods.
Photo: Paul Joseph Brown/ecosystemphoto.com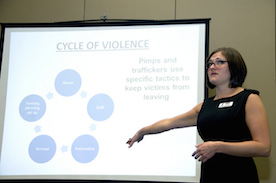 Trafficking | October 2014
Authorities say organized gangs increasingly are trafficking children for sex in the Northwest, and even cooperating with each other to stymie police.
Meanwhile in Portland, the U.S. Attorney's Office has become the third most prolific nationally in securing indictments for trafficking children and adults for sex.
Photo: Oregon DOT/Flickr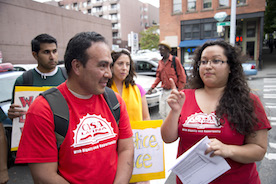 Minimum Wage | August 2014
"Everyone is aware that passing a $15 an hour minimum wage was historic," an advisor to Mayor Ed Murray and the Seattle City Council told InvestigateWest. "But if we cannot enforce that, we haven't accomplished much."
Based on a review of more than 20,000 wage theft complaints, hundreds of pages of reports and more than a dozen interviews, "Stolen Wages" shines a light on the dark world of pay violations in Seattle and across Washington.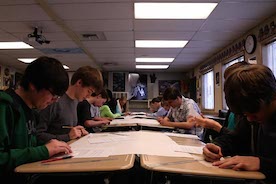 Infrastructure | May 2014
Portable, modular or relocatable classrooms — whatever you call them — are a necessity for cash-strapped schools.
But many portables become permanent fixtures, in place for decades at a time. Costly and insufficient, these aging structures burden the grid, frustrate teachers and administrators and compromise student health.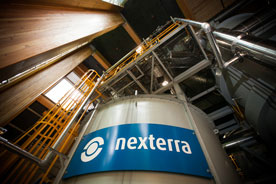 Environment | April 2014
Energizing our world with wood sounds so natural. And it has quickly become a multibillion-dollar industry as governments including British Columbia and the European Union turn to biomass to replace dirty old coal. Yet what we found when we dug into the coal-vs.-wood debate will surprise you.
Acknowledgements
In our work, we rely on the generosity of many others who make their services available for free or at a discount to nonprofits, including Tableau and the Texas A&M GeoServices Team.