Autism explosion starts to look like "It's the environment, stupid" (not the vaccinations)
Printer-friendly version
There were two pretty big developments on the autism story today. You've no doubt heard that for a while there it looked like a preservative in vaccinations given to children for measles, mumps and rubella was responsible for the increasing incidence of autism in American kids.
Not so much, it seems. Today the Lancet medical journal retracted a pivotal scientific paper in support of this concept. Meanwhile, The Wall Street Journal offered some tantalizing research tidbits that, while not identifying a cause, certainly seem to point toward an environmental factor or factors... or possibly social factors.
The backdrop here is that autism rates are skyrocketing in American children. My InvestigateWest colleague Carol Smith was onto this trend more than a decade ago, when the incidence was running  no higher than 1 out of every 500 children. It's now up at something more like 1 in 100 children. That's 1 percent of the population!
In today's news, first the retraction: It was a paper by a bunch of scientists led by one Dr. Andrew Wakefield that in 1998 set off a bit of a panic among parents, particularly in Britain, about the possibilty that vaccinations could be causing autism.
It was an appealing hypothesis, because it would explain why autism rates are increasing seemingly all over.
But years of studies followed. And the autism rate kept going up even though the mercury-containing preservative, thiomersal, was removed from the vaccines -- and even though vaccination rates in the UK and United States took a noticeable downward dip, along with health outcomes for unvaccinated children.
A British journalist whose name I unfortunately cannot find right now later revealed that Wakefield had conflicts of interest that he did not disclose, including the fact that plaintiffs'-bar lawyers helped fund Wakefield's research. Wakefield also had come up with a measles vaccine that might have become popular in the absence of the measles-mumps-rubella vaccine, Gardiner Harris reports today in The New York Times.
The Lancet's action comes a week after Britain's General Medical Council found that Wakefield had acted with "callous disregard" for his test subjects. He apparently took blood samples from 12 kids gathered for a birthday party.
Now, of course, not everyone is convinced that vaccines are off the hook. The most lucid defense of this point of view that I saw came from author David Kirby over at HuffPo. Still, when almost every scientist on a paper withdraws and the leader-holdout is facing censure by colleagues, it doesn't look good for that point of view . . .  no matter what the subject.
Now, on to Melinda Beck's fortuitously timed piece in this morning's Journal. Her lede:
Why is a child born in northwest Los Angeles four times as likely to be diagnosed with autism as a child born elsewhere in California?
Hard not to keep going, eh?
The really interesting thing here is that an area that includes posh Beverly Hills represents 3 percent of California's autism cases even though it represents just 1 percent of the state's population.
Unsurprisingly, the Columbia University study and another California  autism research project by UC-Davis researchers found no links to vaccinations. Both also noted that autism diagnoses are more prevalent in upper-income areas.
And it's clear that there's a geographical spottiness to these rates, Beck notes: Autism is diagnosed in greater Phoenix at twice the rate it is in northern Alabama, for instance.
The Davis study pinpointed clusters of high-diagnosis areas in Santa Ana, San Diego, San Francisco, Santa Clara, Fresno and Stockton. There, kids had at least a 70% greater chance of being diagnosed with autism than in surrounding areas, Beck reports.
The question, though, is whether these higher diagnosis rates are the result of more-educated parents recognizing a problem, versus some kind of actual environmental factor.
Current research doesn't settle the question. More to come.
-- Robert McClure
.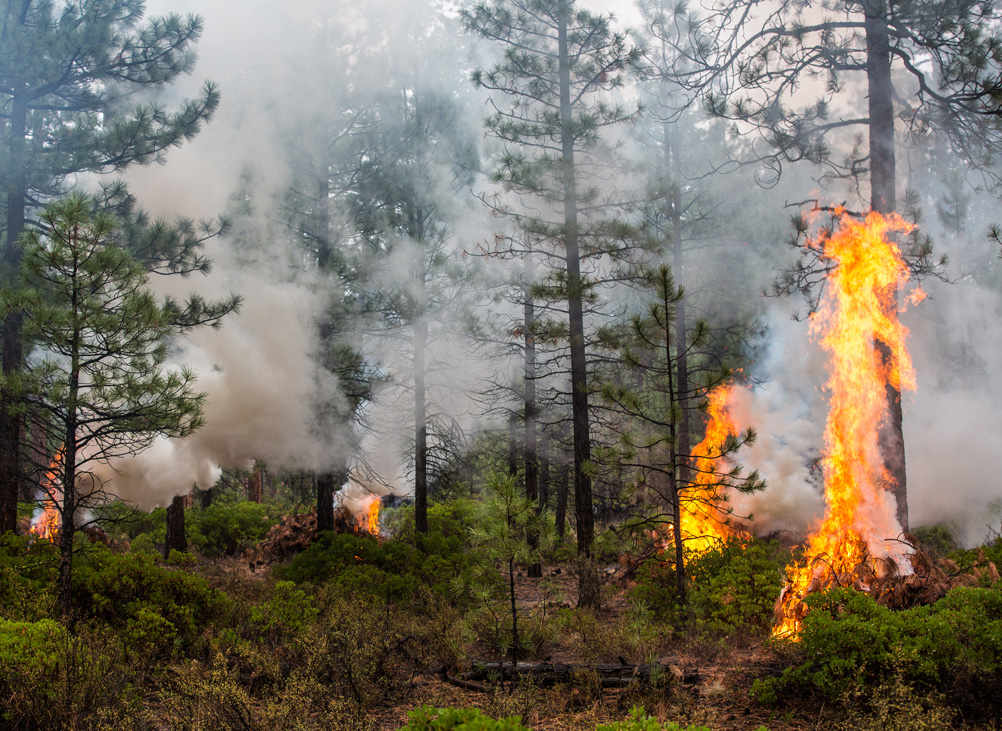 Forests and the Economy | May 2015
Environmentalists and the timber industry — once bitter adversaries — are working as allies on forest restoration. Collaborative forest thinning projects aim to fight megafires before they start — but money is scarce and tens of thousands of acres acres in Oregon now face an elevated risk of catastrophic fire. Ben DeJarnette reports for InvestigateWest.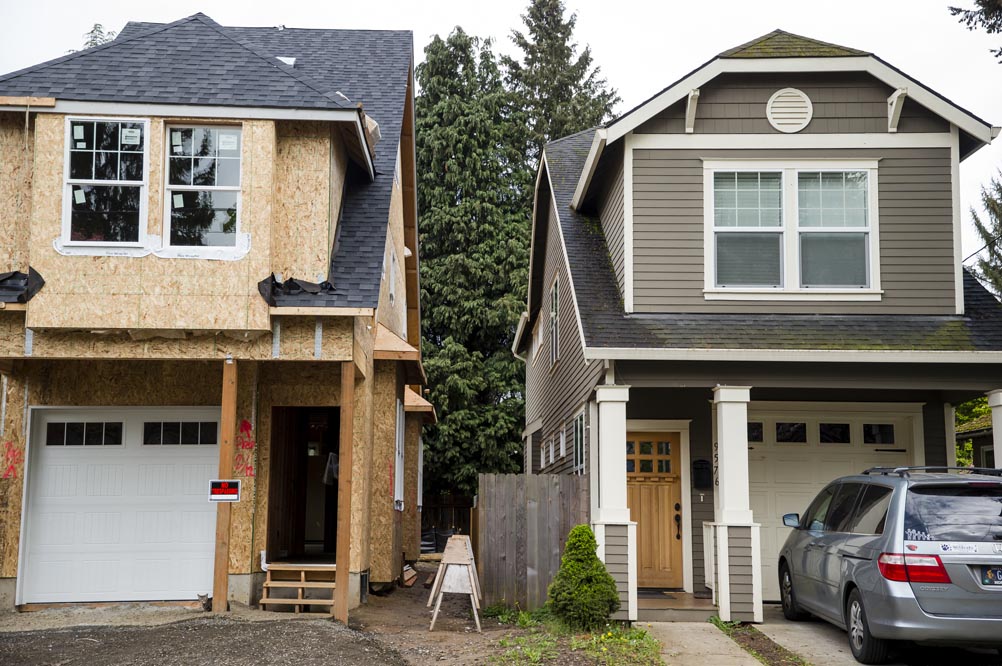 Equity | April 2015
Cash reigns in the Portland housing market. The city faces pressure from a new kind of speculation, as investors buy thousands of homes with cash and long-established protections for bank-financed homebuyers are ignored. Lee van der Voo and James Gordon report for InvestigateWest.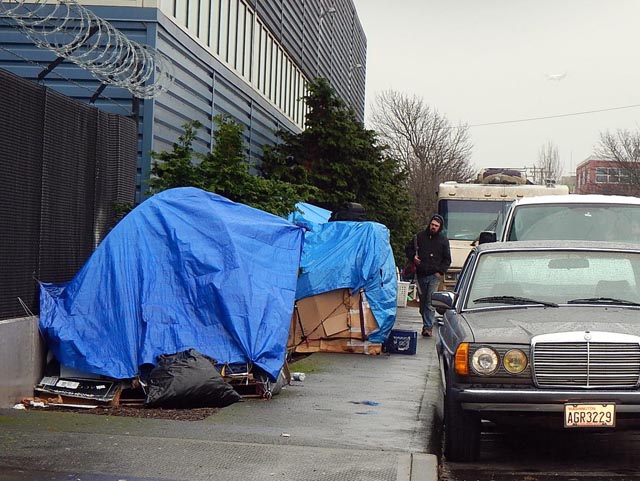 Wealth and Poverty | March 2015
March 2015 marks the anniversary of a bold promise: King County's 10-year plan to end homelessness. Now that the 10-year plan is ending and local homelessness is worse than ever, talk of ending homelessness is being replaced with less-lofty aspirations: making homelessness rare and brief when it does occur.
In collaboration with KUOW this week, we examine the roots of the plan, the challenges it faced, and where community and city leaders think we go from here.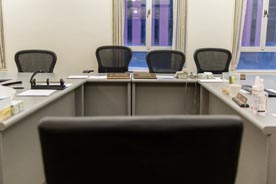 Equal Justice | December 2014
With grand jury reform elsewhere focused on eliminating racial bias and curbing police use of force, Oregon is an outlier: It is one of just 14 states that do not regularly record the citizen grand juries that charge people with felonies.
Almost five years after police killed an unarmed black man in Portland and the Multnomah Co. district attorney petitioned for that grand jury to be recorded, lawmakers in Salem are lining up behind a reform bill to mandate recording statewide, InvestigateWest has learned.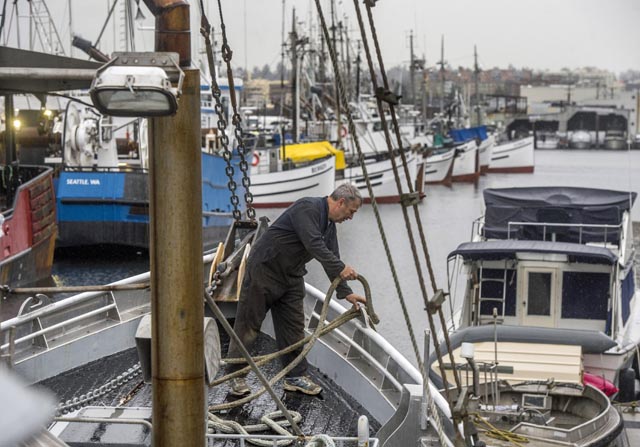 Seafood | December 2014
A struggle in Alaska over shrinking supplies of halibut is threatening the iconic centerpiece fish in favor of cheaper exports, fast-food fillets and fish sticks.
At risk is most of the frozen supply that sustains restaurants, food-service companies and retail stores nationwide, such as Costco and Whole Foods. Lee van der Voo investigates.
Photo: Peter Haley / The News Tribune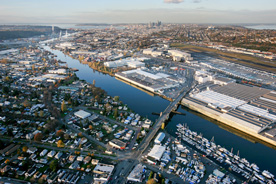 Environment | November 2014
It will take hundreds of millions of dollars to clean up the Duwamish River. But how clean is clean? And who decides?
Robert McClure looks at how lobbyists and community groups have squared off over the health of the waterway and its neighborhoods.
Photo: Paul Joseph Brown/ecosystemphoto.com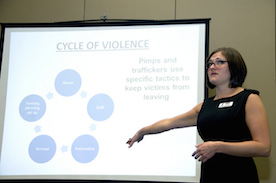 Trafficking | October 2014
Authorities say organized gangs increasingly are trafficking children for sex in the Northwest, and even cooperating with each other to stymie police.
Meanwhile in Portland, the U.S. Attorney's Office has become the third most prolific nationally in securing indictments for trafficking children and adults for sex.
Photo: Oregon DOT/Flickr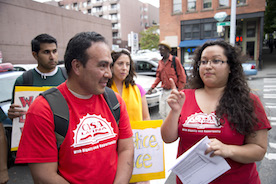 Minimum Wage | August 2014
"Everyone is aware that passing a $15 an hour minimum wage was historic," an advisor to Mayor Ed Murray and the Seattle City Council told InvestigateWest. "But if we cannot enforce that, we haven't accomplished much."
Based on a review of more than 20,000 wage theft complaints, hundreds of pages of reports and more than a dozen interviews, "Stolen Wages" shines a light on the dark world of pay violations in Seattle and across Washington.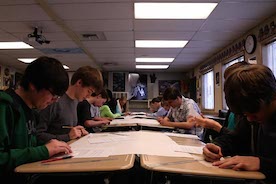 Infrastructure | May 2014
Portable, modular or relocatable classrooms — whatever you call them — are a necessity for cash-strapped schools.
But many portables become permanent fixtures, in place for decades at a time. Costly and insufficient, these aging structures burden the grid, frustrate teachers and administrators and compromise student health.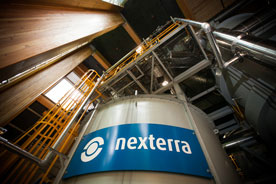 Environment | April 2014
Energizing our world with wood sounds so natural. And it has quickly become a multibillion-dollar industry as governments including British Columbia and the European Union turn to biomass to replace dirty old coal. Yet what we found when we dug into the coal-vs.-wood debate will surprise you.
Acknowledgements
In our work, we rely on the generosity of many others who make their services available for free or at a discount to nonprofits, including Tableau and the Texas A&M GeoServices Team.