Marshmallows and musical chairs help teach Cap'n Trade 101
Printer-friendly version
Well, this week has been a historic one on the climate change front. The Environmental Protection Agency announced that it was going to place more stringent regulations on the nation's largest carbon emitters -- which represent only 2 percent of U.S. businesses, but 70 percent of greenhouses gases -- and Senate Democrats released a draft bill that included even more zealous carbon cuts than one passed by the House earlier this year. (More in Emily Gertz's roundup.)
While most agree that curtailing greenhouse gas emissions and working to slow global warming is a hunky dory idea, especially when you've got walrus pups being trampled alive in Alaska as a result of disappearing sea ice, many still disagree over the means to that end.
[caption id="attachment_4696" align="alignleft" width="150" caption="Alan Durning. Photo courtesy of Sightline.org"]
[/caption]
One of the ways politicians have proposed combating emissions is through a carbon cap and trade system. While the idea has been kicked around in Congress for a few years now, the concept is still widely debated and -- not surprisingly --  still perplexing to many. So to get a firm grasp on the inner workings, KPLU's Liam Moriarty sat down for a one-on-one with Alan Durning, the brain behind the Seattle-based research and advocacy group,  Sightlight Institute. As head of an organization that closely follows this kind of stuff, Durning was a good choice for simplifying a rather complicated topic. In fact, InvestigateWest has picked his brain a little ourselves. But I still had a good laugh when I read that Durning's best symbol for the cap and trade system was of all things -- marshmallows. Juxtaposing the sticky white sweet to greenhouse gas emissions, Durning says:
We're consuming too many marshmallows and we're all getting overweight, so we're gonna start cutting down on the quantity of marshmallows... So we say, OK, this year we're gonna have 100 marshmallows a week and next year it's gonna go down to 98 and we're gonna gradually reduce. And then we'll give people marshmallow coupons. And you turn in a coupon whenever you eat a marshmallow... And if you don't need your marshmallow coupons, you can sell 'em.
It's an interesting concept, but he's not the first to use imagery to break down carbon trading. Awhile back, Seattle-based grist.org adapted yet another metaphor: musical chairs. The result was an interactive, user-friendly -- albeit rather simple --  slideshow. It's worth checking out.
Durning goes on to explain that the cap and trade system is a market set up to help wean businesses (and thus, consumers) away from dirty energy and onto clean fuel sources. But he points out that most people could care less about where their energy comes from, just as long as they're getting it:
People want the consequences of using energy. Right? They want hot showers and cold beer. But they don't care about the barrel of oil... And if they can get the energy from sunlight or the blowing winds or water running down hill, that's fine, they don't care.
California is one of the forerunners in the budding U.S. carbon commodity business, having adopted the first comprehensive plan that includes a cap and trade program to drastically reduce greenhouse gas emissions. The L.A. Times reported that the program has spawned some really interesting carbon-reduction techniques, including allowing companies to offset their emissions by purchasing carbon bonuses from forest-saving projects, which can store copious amounts of carbon.
This idea is catching on internationally. At this week's second annual Governor's Global Climate Summit in California, hosted by Gov. Arnold Schwarzenegger, global officials rallied around cap and trade programs containing forest preservation, writes the Times' Margot Roosevelt.
Some hope such regulation  could provide a way to channel money to the historically exploited tropical forests of the world, which are globally significant for their carbon-absorbing abilities. In fact, scientists say that nearly one quarter of all carbon emissions are directly related to tropical deforestation. That's more than every country's transportation sector -- combined.
But not everybody is digging the carbon-capping concept. The U.S. Chamber of Commerce has fiercely opposed cap and trade bills, and they're losing board members as a result of it: Matthew Preusch of the Oregonian reported that this week Nike and Exelon  joined California utility PG&E and New Mexico utility PNM  in stepping down from their board positions in light of the committee's stance on climate-change legislation. Though they remain a member, General Electric has also criticized the Chamber, who once said that global warming may actually be good for us.
-- Natasha Walker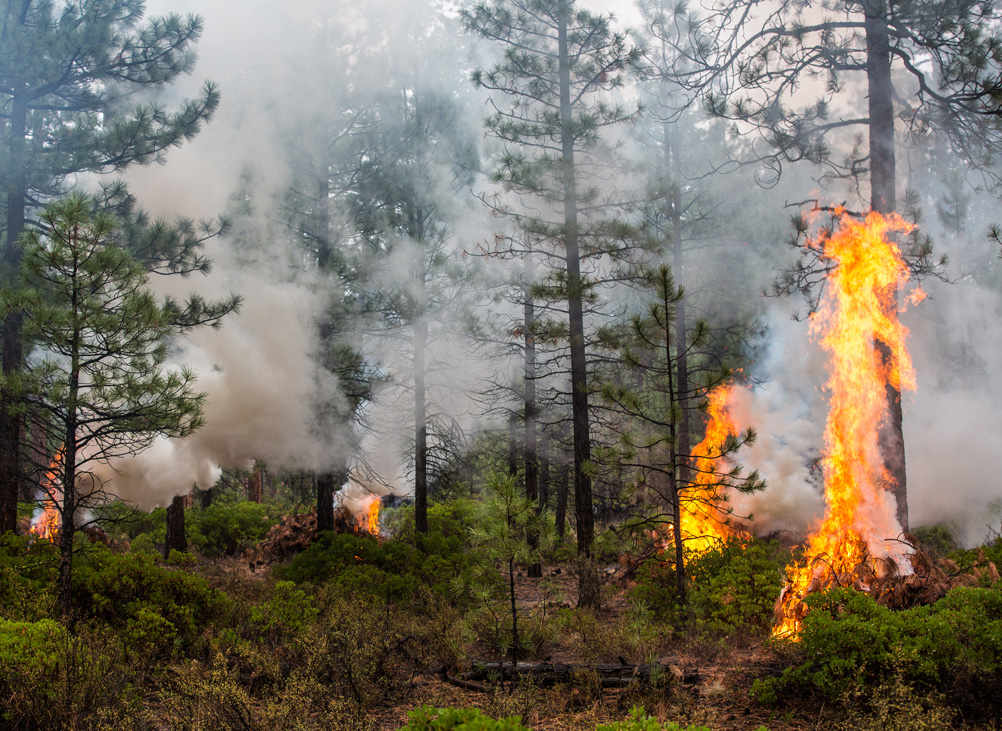 Forests and the Economy | May 2015
Environmentalists and the timber industry — once bitter adversaries — are working as allies on forest restoration. Collaborative forest thinning projects aim to fight megafires before they start — but money is scarce and tens of thousands of acres acres in Oregon now face an elevated risk of catastrophic fire. Ben DeJarnette reports for InvestigateWest.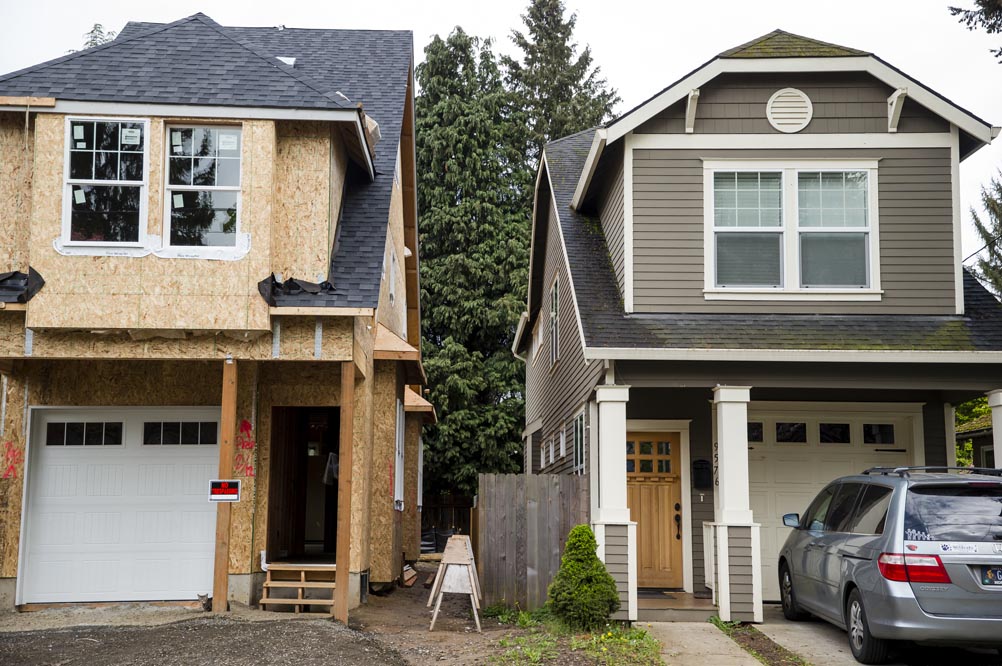 Equity | April 2015
Cash reigns in the Portland housing market. The city faces pressure from a new kind of speculation, as investors buy thousands of homes with cash and long-established protections for bank-financed homebuyers are ignored. Lee van der Voo and James Gordon report for InvestigateWest.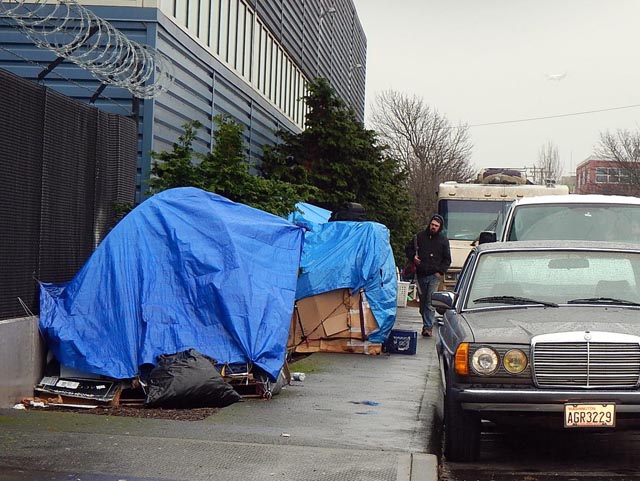 Wealth and Poverty | March 2015
March 2015 marks the anniversary of a bold promise: King County's 10-year plan to end homelessness. Now that the 10-year plan is ending and local homelessness is worse than ever, talk of ending homelessness is being replaced with less-lofty aspirations: making homelessness rare and brief when it does occur.
In collaboration with KUOW this week, we examine the roots of the plan, the challenges it faced, and where community and city leaders think we go from here.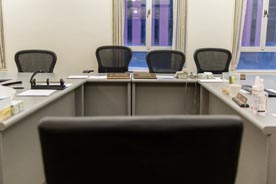 Equal Justice | December 2014
With grand jury reform elsewhere focused on eliminating racial bias and curbing police use of force, Oregon is an outlier: It is one of just 14 states that do not regularly record the citizen grand juries that charge people with felonies.
Almost five years after police killed an unarmed black man in Portland and the Multnomah Co. district attorney petitioned for that grand jury to be recorded, lawmakers in Salem are lining up behind a reform bill to mandate recording statewide, InvestigateWest has learned.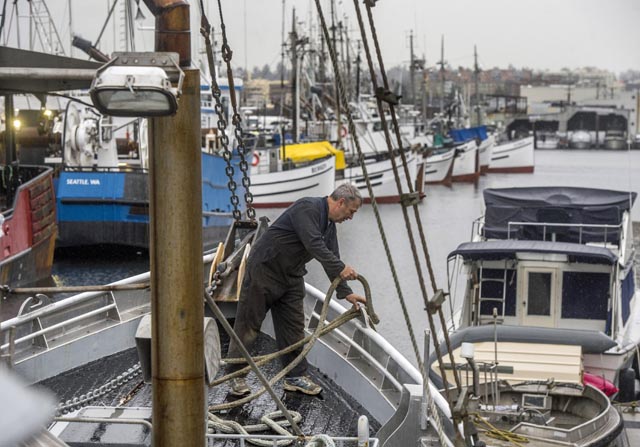 Seafood | December 2014
A struggle in Alaska over shrinking supplies of halibut is threatening the iconic centerpiece fish in favor of cheaper exports, fast-food fillets and fish sticks.
At risk is most of the frozen supply that sustains restaurants, food-service companies and retail stores nationwide, such as Costco and Whole Foods. Lee van der Voo investigates.
Photo: Peter Haley / The News Tribune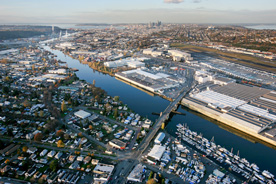 Environment | November 2014
It will take hundreds of millions of dollars to clean up the Duwamish River. But how clean is clean? And who decides?
Robert McClure looks at how lobbyists and community groups have squared off over the health of the waterway and its neighborhoods.
Photo: Paul Joseph Brown/ecosystemphoto.com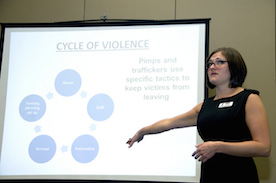 Trafficking | October 2014
Authorities say organized gangs increasingly are trafficking children for sex in the Northwest, and even cooperating with each other to stymie police.
Meanwhile in Portland, the U.S. Attorney's Office has become the third most prolific nationally in securing indictments for trafficking children and adults for sex.
Photo: Oregon DOT/Flickr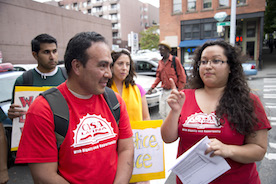 Minimum Wage | August 2014
"Everyone is aware that passing a $15 an hour minimum wage was historic," an advisor to Mayor Ed Murray and the Seattle City Council told InvestigateWest. "But if we cannot enforce that, we haven't accomplished much."
Based on a review of more than 20,000 wage theft complaints, hundreds of pages of reports and more than a dozen interviews, "Stolen Wages" shines a light on the dark world of pay violations in Seattle and across Washington.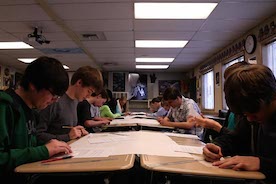 Infrastructure | May 2014
Portable, modular or relocatable classrooms — whatever you call them — are a necessity for cash-strapped schools.
But many portables become permanent fixtures, in place for decades at a time. Costly and insufficient, these aging structures burden the grid, frustrate teachers and administrators and compromise student health.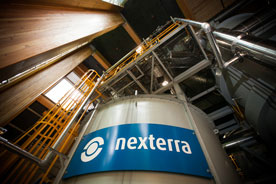 Environment | April 2014
Energizing our world with wood sounds so natural. And it has quickly become a multibillion-dollar industry as governments including British Columbia and the European Union turn to biomass to replace dirty old coal. Yet what we found when we dug into the coal-vs.-wood debate will surprise you.
Acknowledgements
In our work, we rely on the generosity of many others who make their services available for free or at a discount to nonprofits, including Tableau and the Texas A&M GeoServices Team.